Detroit Tigers vs. Oakland Athletics Game 3: Live Score, ALDS Analysis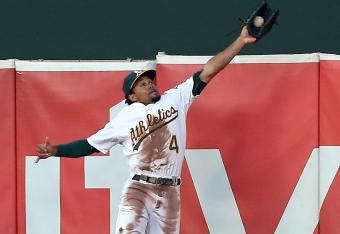 Ezra Shaw/Getty Images
The Oakland Athletics came into tonight's American League Division Series Game 3 in a familiar situation.
With their backs against the wall.
After a roller-coaster regular season, the A's found themselves facing adversity yet again, down 2-0 to the Detroit Tigers. The unexpected AL West winners would have been eliminated from the playoffs if they didn't win Tuesday's Game 3, but the A's shutout the Tigers 2-0, and forced Game 4.
The Tigers still lead the series 2-1 and will try again on Wednesday night to close out the series, and advance to the ALCS.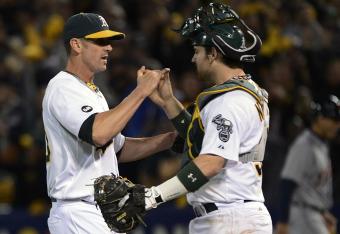 I'm out for tonight.
Once against the Oakland Athletics defeated the Detroit Tigers 2-0 on Tuesday night, behind a gorgeous start from Brett Anderson.
The A's host the Tigers tomorrow in Game 4 at the O.co Coliseum. First pitch is scheduled for 9:37 p.m. (EDT).
Feel free to leave comments, and questions in the comments section below.
I appreciate everyone tuning in to the Live Blog.
Goodnight.
Griffin is a rookie, though, while Scherzer is in his fifth year in the Major Leagues, and has four postseason appearances under his belt.
I say the advantage goes to Scherzer and the Tigers.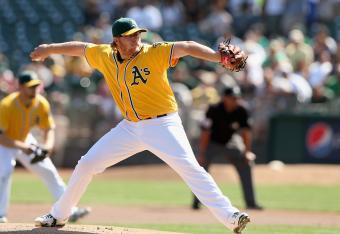 A.J. Griffin is 7-1 this season with a 3.06 ERA, but Max Scherzer boasted a 2.17 ERA in September.
Who has the edge on the mound in Game 4?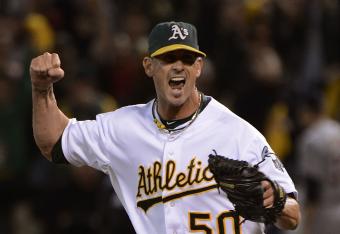 Definitely have to give credit to the Athletics tonight.
They played a picture perfect game, and performed well when they needed to with their backs against the wall.
Do the Tigers still have the edge in the series?
Feel free to post thoughts in the comments section below.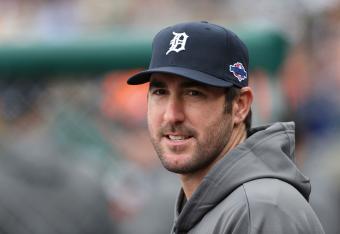 Even if the Tigers lose tomorrow, though, how many people would bet against Justin Verlander in Game 5?
Scherzer has remained steadfast in his insistence that he'll be 100 percent for his start tomorrow.
The Tigers definitely hope so.
Definitely more a defensive and pitching series so far as both teams have combined for 15 runs in three games.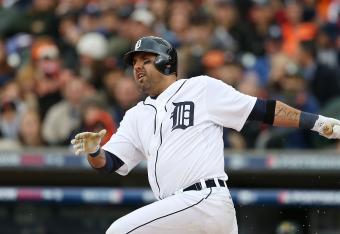 Laird and Garcia combined to go 0-for-6 with three strikeouts, and two runners left on base tonight.
Anyone think it was a good idea to start Garcia and Laird for the second straight game, and also leave Quintin Berry on the bench all game?
I don't.
Tuesday's game is only the THIRD time the Tigers have been shut out all season.
One of the few good signs for the Tigers:
Bullpen didn't give up a hit in 2 2/3 innings, with one strikeout and one walk.
That definitely bodes well for Game 4 and Game 5 for Scherzer and Verlander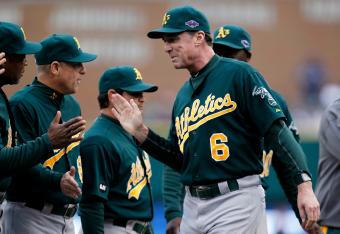 Bob Melvin quickly mentioned the fans presence being a factor in Game 3 during his post-game press conference.
Prince Fielder has now been robbed of three home runs this season, which is the most in MLB.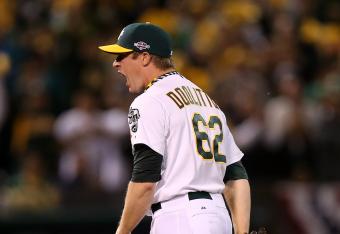 The A's bullpen combined for three innings tonight, giving up two hits, no walks, and most importantly no runs.
All of a sudden, with the uncertainty of Scherzer, things don't look so good for the Tigers.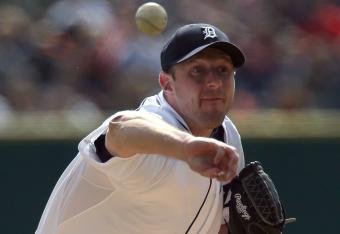 Max Scherzer, who has been the Tigers biggest question mark going into the postseason, will start in Game 4 tomorrow against A.J. Griffin.
Scherzer is 16-7 this season with a 3.74 ERA, while Griffin boasts a 7-1 record with a 3.06 ERA.
Did the Tigers lose this game, or did the A's win it?
As bad as the Tigers performed, you have to give credit to the A's.
I think they came out determined, and WON this game.
Tigers 1-4 hitters finished the game tonight going 1-for-15 with six strikeouts and one walk.
Pathetic for one of the best first four in the league.
Tigers wasted a pretty good performance by Anibal Sanchez tonight.
Sanchez gave up two earned runs on five hits, three strikeouts and two walks in 6 1/3 innings.
He definitely pitched well enough for the Tigers to win.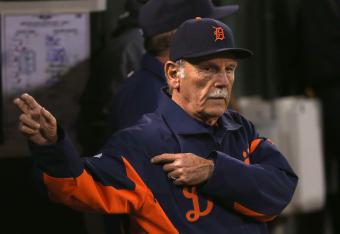 I wouldn't want to have to interview Jim Leyland after this game, but he'll definitely have some questions to answer.
Why can't the Tigers win on the road?
Your guess is as good as mine.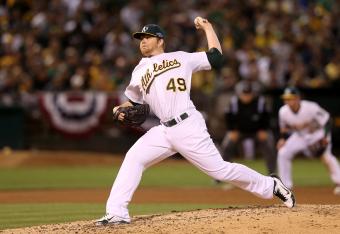 Brett Anderson pitched a beautiful game, going six innings, giving up just two hits with six strikeouts and two walks in his first career postseason start.
He did EXACTLY what the A's needed him to
Fielder hits into his 20th double play of the season, and the game is over.
A's DEFEAT TIGERS 2-0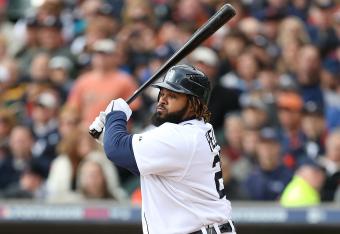 It's not like Fielder isn't always swinging for the fences, but he is doing so especially here.
This article is
What is the duplicate article?
Why is this article offensive?
Where is this article plagiarized from?
Why is this article poorly edited?

Detroit Tigers: Like this team?