WWE Raw Live Results: Reaction and Analysis for October 8, 2012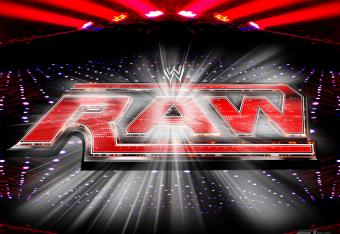 Image property of WWE.

Welcome to the WWE live blog for the week of October 8 where we cover all the action as it happens live on television.
We are just a couple of weeks away from Hell in a Cell and we have yet to see many matches set for the card.
Tonight, we are likely to see some forward movement in that department. As of now we only have two definite matches set for the PPV.
The winners of the tag team tournament will take on Kane and Daniel Bryan for the titles and Sheamus will defend his world title against Big Show.
This leaves champions CM Punk, Miz, Antonio Cesaro and Eve without challengers heading into the PPV.
We may not see all titles defended that night, but there should be at least a couple more title matches set before the event.
We also have the return of Mr. McMahon to give his "State of WWE" address. Will he fire the GMs? We will find out tonight.
We encourage readers to engage in discussion and debate in the comments section, so if you don't have a B/R account sign up today and join in on the fun.
Make sure to bookmark this page and check back tonight when the show goes live for coverage of all the action.
Follow me on Twitter @BR_Doctor
I just rewatched the end of the show and CM Punk and a fan had an altercation. CM Punk ended up punching him in the face.
If you have DVR go back and watch it.
It was a decent show with a fair share of both highs and lows. Some of the last segment was hilarious completely by accident.
I would say Kofi vs. Miz for HIAC is a lock, but they could always go in another direction.
If I thought Mr. McMahon would be in that kind of physical altercation tonight I would have taken bets on whether he would end up bleeding or not, which he did a little.
I would give this show a C+, B- on a curve.
Thanks for joining me for the live Raw Blog. Feel free to keep the conversation going in the comments section below.
Punk puts Mr. McMahon on his shoulders but McMahon breaks out and runs Punk's face into the ring post. Heyman looks shocked.
McMahon is bleeding near his eye a little bit as he grabs Punk and throws him over the announce table. The crowd cheers as McMahon grabs a mic.
He says he is going to teach Punk respect and then he slides over the announce table and starts pounding on Punk with the mic.
The way McMahon flew over the table was priceless. Simply hilarious.
Punk gets an announce chair rolled right into him by McMahon and then he gets rolled back in the ring. McMahon is looking for a weapon under the ring and he finds a kendo stick.
Punk gets out of the ring before McMahon almost hits him with the handle instead of the right end of the kendo stick.
McMahon taunts him from the ring as Punk calls for Heyman so they can leave. McMahon cuts Heyman off and takes the WWE title before clocking Heyman.
He gets back in the ring with the kendo stick and WWE title. He lays the belt in the ring and invites Punk back in to get it.
Punk finds his own kendo stick under the ring and he starts circling the ring. He slowly gets in the ring and they start whacking the crap out of each other.
McMahon wins the exchange and Punk drops his stick and starts begging for mercy. As McMahon goes for another shot he gets a low blow from Punk.
Punk grabs both kendo sticks and he starts hitting McMahon with both of them. Punk calls for the GTS and he puts McMahon on his shoulders as Ryback's music hits.
Punk runs as Ryback hits the ring to save McMahon. Punk turns into a right from Cena. Cena throws Punk into the ring and Ryback tries to hit his finisher but Punk escapes and runs through the crowd.
McMahon gets on the mic and says he hopes Punk learned something about respect. He asks Punk if he wants to face Ryback or Cena at Hell in a Cell.
Punk looks scared as hell as he holds his WWE title to his chest while looking at his choices in the ring.
The show ends with Ryback, Cena and McMahon in the ring together.
After the break we see another replay of Punk slapping McMahon earlier tonight. McMahon is out for his match looking like he is probably in better shape than you would think.
CM Punk attack McMahon while he is walking down the ramp and he starts laying in with kicks and knees to the CEO of WWE.
Punk throws McMahon in the ring and McMahon gets up as Punk has his back turned. When Punk turns around he gets tacked by McMahon, who mounts him with punches.
Punk breaks away and hits a big roundhouse to McMahon's head.
Michael Cole ""You can call this whatever you want."
JBL "I call it awesome."
Classic.
Punk throws McMahon out of the ring and slams his head into the announce table a few times. Punk takes the headset from Cole and says something inaudible.
More to come.
Larry King is backstage with his wife and Daniel Bryan walks up. Bryan brings up the goat face thing and asks how King dealt with being called an owl by David Letterman.
Bryan says he is incredibly attractive and then he hits on Larry's wife. She calls him a troll who sleeps under bridges.
Hahahaha. Bryan mutters "I slept under one bridge."
Kane walks up and says everyone is talking about how he has carried Bryan and his goat face since they won the titles.
Bryan says Kane's mask looks like a fruit rollup. They keep arguing until they realize Larry King walked away. Kane says he thought it was Skeletor.
Did Kane also call Bryan a Chia-Pet.
That segment had some funny stuff.
Punk is warming up for the match as Heyman is still trying to talk him out of the match, until he says Punk could deliver a beating so bad he makes McMahon into what is essentially a vegetable.
Punk says he is going to do just that and he will enjoy every second of it.
I'm trying to start a thing on Twitter Take pics of yourself doing the Orton pose and send them to @BR_Doctor with the hashtag #Ortoning and I will retweet. Include other things like @WWE @RandyOrton and other related things.
It's a play on the whole Tebowing craze.
Eve vs. Kaitlyn for the Divas title
Layla is on commentary for this match. Eve is out first. Kaitlyn id out with her ankle still wrapped up after her "Tanya Harding" injury.
Kaitlyn uses her power to take Eve down quickly with a throw and a shoulder block. Katie suplexes Eve for a near fall.
Eve comes back with a couple kicks but Katie back drops her for another near fall. Katie puts Eve up in a Torture Rack for a moment but Eve breaks free and works on the ankle of Kaitlyn.
Kaitlyn hits a backbreaker but it was on her bad ankle and she doubles over in pain. Eve kicks the ankle and then puts it on the rope so she can kick it again.
A hoeski chant breaks out as Eve puts on an ankle lock. She wraps her legs around Kaitlyn's and keeps the pressure on.
Kaitlyn ends up tapping and Eve holds on the ankle lock for a few seconds longer after the bell and Layla scares her off.
Eve gets some good heat as she tries to apologize and pretends to care about her opponent. Layla pushes her and Eve acts innocent.
Winner: Eve
We see ADR and Ricky walking backstage talking about dinner when Josh Matthews walks up and tries to talk about a tweet or something.
ADR says he is too busy for a tweet, but Matthews says it was Orton who sent it. He says Orton said he will be at SmackDown.
ADR walks away. An appropriate response in my opinion.
Encore (Slater, Mahal and McIntyre) come out and attack Santino after the match. All three men do the air guitar after the beatdown.
The Fabulous Freebirds are laughing their asses off right now.
Paul Heyman comes in and apologizes to Mr. McMahon and he begs him to let Heyman make peace between McMahon and Punk.
McMahon asks if Heyman can even tell if he is lying anymore. He says Heyman has been feeding Punk lies for years.
Heyman tries to reason with McMahon one last time by bringing up what Brock Lesnar did to Triple H.
Eve is shown backstage as we head to break.
Santino and Zack Ryder vs. Rhodes Scholars
Justin Roberts sort of messed up the intro. Ryder and Santino call themselves Team Co-Bro. SinSterio is better.
I love how Sandow says he and Rhodes have a combined IQ approaching infinity in the pre-match video.
Ryder and Rhodes begin and Rhodes pushes Ryder into the corner and hits a big right hand. Ryder counters with a few rollups.
Rhodes tags in Sandow and he goes to work on Ryder with vicious stomping and kicking for a near fall. He applies a headlock.
Rhodes gets the tag again and he gets another near fall on Ryder. Rhodes Scholars doing some quick tags tonight.
Sandow hits his Latin elbow before tagging Rhodes in again. Ryder flapjacks Rhodes and tags Santino. Rhodes takes Santino down with a jab.
Santino is back up quickly and he goes for the Cobra, but Rhodes hits a Disaster Kick for the pin and the win.
Winners: Rhodes Scholars
Jim Ross and JBL are having a funny little feud of their own on commentary tonight.
Larry King is at a desk on the ramp with his wife to interview Miz. Miz comes out before King is done introducing him.
I have to call him Larry, because Lawler is the only King in WWE.
Miz says he doesn't need an introduction. Miz says this should be an honor for Larry to interview him. Miz says today is his birthday.
Miz asks Larry to lead the audience in a rendition of Happy Birthday and Larry says nobody cares if it is Miz's birthday.
Larry says he is going to interview Kofi Kingston instead. Kofi comes out and sits down at the desk and talks to Larry. Miz is pissed.
I love how Miz says Kofi got a cheap pop by mentioning the name of the city they are in. Miz says everyone is jealous of him.
Haha. Miz makes a joke about Larry's huge number of wives over his life. Larry's wife gets up and throws water in Miz's face and Larry claps for her.
Miz goes to take off his jacket and Kofi attacks him, sending him off the stage onto the floor. It looks like Kofi will probably face Miz at Hell in a Cell.
What a waste of Larry King's time. At least we started a new feud.
After the match Kane and Bryan argue like they always do. Kane hit his pyro as Bryan yells "No" at him.
Cole throws to a clip from earlier where Punk slapped Vince McMahon and McMahon challenged him to a match.
We see JR talking to McMahon about how he is telling him as a friend not to take this match with Punk. He says he is thinking about what happened to The Kind after he fought Punk.
I am shocked they brough that into it.
McMahon asks JR to call the match as a favor to him. JR gives him some pep talk in the form of commentary.
Vince Quotes The Rock before walking off.
Ziggler and Del Rio vs Team Hell No Part 2
We return to Kane breaking out of a headlock from Ziggler. He hits the big boot and then tags Bryan, who comes in and hits the running elbow to Dolph.
Bryan hits a running dropkick in the corner before going for a top rope hurricanrana that Ziggler rolls into a near fall.
ADR gets the tag and he starts pounding on Bryan. He lock Bryan in a headlock as Kane cheers Bryan on from the corner.
Bryan fights out and hits a sunset flip for a two count. ADR hits a hard kick to Bryan's goat face and then tags Ziggler, who basically steals Rick Rude's neckbreaker.
OK, it was an homage. If anyone in WWE could hold a candle to Rude right now it is Ziggler.
ADR tags back in and hits a snap suplex for another near fall. Ziggler gets the quick tag and the heels stay on Bryan like flies on...you know what I mean.
Bryan avoids Ziggler in the corner and crawls towards Kane. Ziggler grabs his leg and pulls him to Del Rio, who tags in and stomps on Bryan with authority.
Del Rio hits another side slam for another near fall. Bryan has been punished for a long portion of this match so far.
Bryan almost gets pinned but Kane saves the match. Ziggler is back in and he starts getting cocky. He and Bryan start slugging it out and the crowd gets into it.
Bryan would have wont he slugfest if Ziggler didn't kick him in the knee. Del Rio gets the tag again and he stays on Bryan with another headlock.
Del Rio and Ziggler have wrestled well as a team tonight.
Del Rio misses Bryan and hits his shoulder on the ring post. Bryan crawls to Kane and makes the tag and Kane comes in and works over Del Rio with clotheslines.
Ziggler gets the blind tag and Kane tries to chokeslam both men. He fails and Ziggler hits the Fame-asser for a close two count.
Kane hits a sidewalk slam and he climbs to the top, but Bryan tags himself in and hits a missile dropkick from the top rope. Del Rio breaks up the pin.
Del Rio gets tossed from the ring by Kane and Ziggler rolls up Bryan for a two count. Bryan hauls off and kicks Ziggler in the head.
Kane tags himself in and hits the chokeslam on Ziggler for the pin and the win.
Winners: Team Hell No
Dolph Ziggler and Alberto Del Rio vs. Team Hell No Part 1
Ziggler is out first after his usual intro by Vickie. I wonder if Arnold is watching or just having an employee make these tweets.
Cole says Del Rio has a cooler entrance than JBL. JBL mentions some non-WWE titles ADR has held before saying he was better than Del Rio.
It seems like nearly everyone has on something pink tonight. WWE is really taking this partnership with Susan G. Komen seriously.
Bryan stops Kane from hitting his pyro in the ring and they yell back and forth at each other. A loud Yes chant breaks out as all four men get set for the match.
Ziggler and Bryan start thing off and Bryan gets taken down with an armdrag. Vickie and Ricky are arguing as Ziggler knocks Bryan down with a shoulder block.
Bryan returns the favor with a knee lift and then he acts like he will tag in Kane only to have Ziggler break away and tag ADR.
Del Rio gets dropped and Kane gets the tag and starts working over Del Rio in the neutral corner. Kane is the one who pulls away the tag this time.
Ziggler gets the tag and runs right into a right hand from Kane. JBL trashes Mil Mascaras some more as Kane hits the low dropkick.
Ziggler runs Kane to the corner and starts pounding on him. Kane pushes him off and throws him right over the top rope.
Bryan tags in again and runs into Ziggler off the apron with a flying knee as we head to break.
Antonio Cesaro vs. Tyson Kidd
Kidd uses a unique counter to tie up Cesaro in the rope. Cesaro responds by pounding Kidd into the ground before applying a wristlock.
Kidd uses the ropes to take down Cesaro and then hits a forward rollup for a two count. Kidd runs into a set of boots from Cesaro and Cesaro pounces with hard hits in the corner.
Cesaro jumps and lands both feet on Kidd's chest before picking him up for the delayed gut-wrench suplex.
Cesaro follows Kidd to the outside and Kidd is able to get around him and hit a couple big kicks to take down the Swiss superstars.
Kidd gets another near fall after a roll up. He hits a nice leg drop but he misses the springboard elbow to Cesaro.
Cesaro throws Kidd in the air and hits the huge uppercut before hitting the Neutralizer for the win.
Winner: Antonio Cesaro
Good match for how quick it was. Cesaro looks better each week.
Larry King is interviewing Miz? Hard-hitting TV right there.
CM Punk walks into AJ's office and he asks how she feel about the match with McMahon. AJ accuses CM Punk of being scared.
Punk says anything that he does tonight is on AJ's head. We go back to ringside and JBL puts over McMahon as a fighter.
Cole throws to a clip of Cena on Live with Kelly and Michael. Kelly looks like she is two feet tall between Cena and Strahan.
I rewatched the way Sheamus hit the ground and I would not be shocked if he ended up with a concussion.
Sheamus vs. Barrett Part 2
We come back to see Sheamus in control of Barrett. They are outside the ring and Sheamus hits a big uppercut.
Barrett leaps over the steel steps and then kicks them back into Sheamus legs before Barrett knocks him down. Big Show is loving this.
Barrett gets a near fall in the ring. He follows up with a kick to the face of Sheamus before sitting on him for a rear chinlock.
Sheamus powers up but he gets a hard knee to the gut from Barrett. That looked really brutal.
JBL says Big Show once chokeslammed him through a ring. I would love to see that. Barrett hits a hug kick to Sheamus on the apron that practically takes his head off.
Sheamus explodes out of a corner with a clothesline to gain back control and he starts building up a head of steam.
Barrett hits a kick to the gut but fails to hit the pump-handle slam. Sheamus puts Barrett on the apron for the Irish Hand Grenades.
Tensai comes in out of nowhere and hits Sheamus to cause a DQ. He and Barrett jump on Sheamus and beat on him as Show slowly gets in the ring.
Winner: Sheamus by DQ
Sheamus hits a Brogue Kick on Tensai and then sends Barrett out of the ring. He tries to kick Show but he gets caught. Show just throws him over the top rope by his leg and he hits the floor hard.
Show walks away with a smile on his face as Sheamus gets back in the ring looking like he is about to pass out.
JR leaves the announce table to go speak with McMahon as Cole plugs some matches for later.
According to WWE.com R-Truth and Kofi Kingston broke up their team before the show.
Wade Barrett vs. Sheamus Part 1
Barrett is out first after the break. They show some replays of Sheamus and Big Show costing each other matches, which means Big Show is probably going to make an appearance in this match.
And he does, right at the top of the match as the two men in the ring start taking shots at each other. Barrett uses the distraction to take advantage.
Sheamus comes back quick and takes Barrett down with a headlock takeover. Show sits at ringside and watches.
Sheamus runs over Barrett with a shoulder block. JBL yells at everyone as Sheamus continues to punish Barrett with a flying shoulder block over the top rope.
Barrett backs Sheamus into the corner and hits a few elbows. Sheamus misses a big punch and Barrett tries for a suplex only to have Sheamus reverse it.
JBL brings up how William Regal is mentoring Barrett. Barrett almost gets hit with White Noise but he breaks free by holding the ropes.
Sheamus knocks him off the apron. Barrett takes Sheamus down on the apron and then rips him to the floor as we head to break.
Decent match so far. If Show wasn't there to distract and this was a title match I bet it would be much better.
For some reason. I thought about Sheamus destroying Jamie Noble so I will include a clip.
We go backstage and see Paul Heyman telling Punk why fighting Vince McMahon is a bad idea because Vince will want revenge.
JR plugs Wade Barrett vs. Sheamus for later.
Finally! I have been wanting that match for a long time.
SinSterio vs. PTP Part 2
When we return we see Cara being grounded by Titus as he hits a backbreaker for a near fall. Young gets the tag and he locks in a bearhug.
Cara reverses momentum with a spinning DDT out of the corner and he tags Rey, who comes in with a head of steam as he takes out both members of PTP.
Rey hits some kicks to Young but Titus won't let the count get to three. Cara kicks Titus and then hits a missle dropkick to knock him out of the ring.
Young picks up Cara and hits his gutbuster finisher. Young realizes Mysterio is the legal man, but when he tries to grab him he gets put into the ropes.
Rey hits the 619 and the splash for the pin and the win.
Winners: SinSterio
I want that name to stick.
Why is no one calling Sin Cara and Rey Mysterio's team "SinSterio?" It practically writes itself.
Rey Mysterio and Sin Cara vs. Prime Time Players Part 1
Mysterio kind of looks like The Flash tonight. Sin Cara still looks like a power ranger in his gold and red attire.
They still have the half and half masks on, too. We get a replay of PTP attacking Rey and Cara last week.
Cara and Darren Young begin and Cara uses his quickness to get the early advantage with a few high flying moves.
Rey gets the tag and he ends up hitting a seated senton on the outside after Cara low-bridges Young.
Cara takes out Titus as he tries to help and the faces are in control as we head to break.
This article is
What is the duplicate article?
Why is this article offensive?
Where is this article plagiarized from?
Why is this article poorly edited?