Can Ahmad Bradshaw Keep Rolling?
Use your ← → (arrow) keys to browse more stories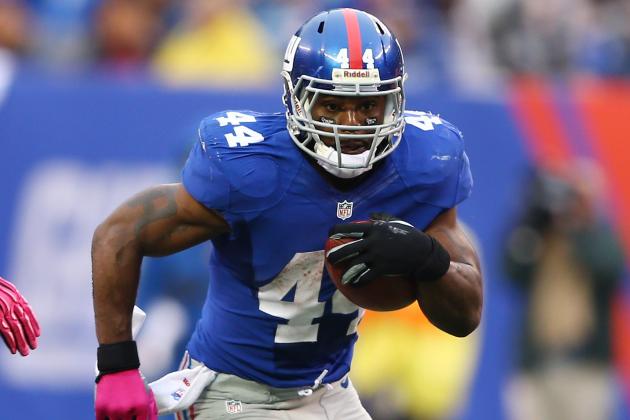 Al Bello/Getty Images

So, do you remember a game against the Buffalo Bills last October in which New York Giants running back Ahmad Bradshaw ran for 104 yards and three touchdowns? It was a significant game, because Bradshaw had called out his offensive line after the previous game for failure to open running lanes, and his words appeared to have taken effect. The thought at the time was that Bradshaw and the Giants' running game might get on a roll, but two weeks later he injured his foot again in a game against Miami and he didn't have another 100-yard rushing game until Sunday, when he got 200 on 30 carries...