Projecting 2013 L.A. Dodgers Opening Day Rotation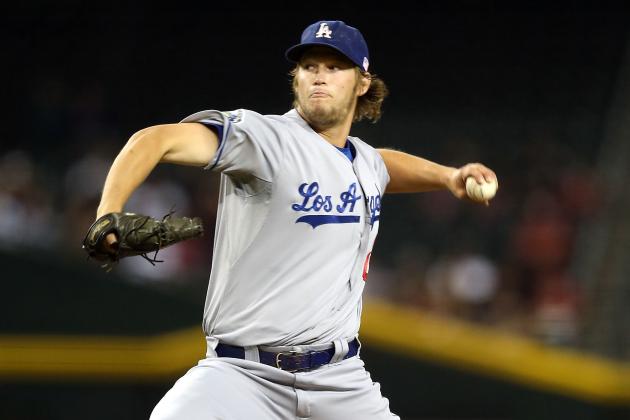 Christian Petersen/Getty Images

The Los Angeles Dodgers finished the 2012 regular season with the second best team ERA in the National League. You can thank Clayton Kershaw's league-leading ERA for a solid chunk of that success, as well as the stellar bullpen.
But players like Chris Capuano and Aaron Harang played huge parts as well, completely overachieving in their first seasons in Dodger Blue. And with the remodeled lineup, the Dodgers need a mild rotation makeover to match in 2013.
There is no way Dodger fans can expect the same kind of success out of the guys not named Kershaw, so I'm sure Ned Colletti will be frothing at the mouth to add a couple quality arms, regardless of the price.
Here is the Dodgers' projected rotation for Opening Day 2013.
Spoiler Alert:
I think Zack Greinke will either stay with the Angels or move to the Orioles, so he won't be wearing Dodger Blue in this slideshow.
Begin Slideshow

»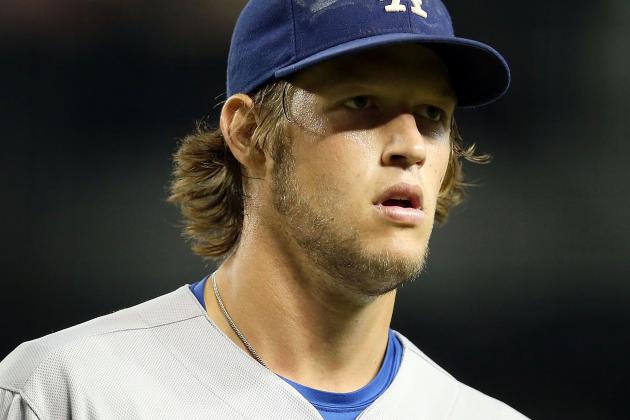 Christian Petersen/Getty Images

This is a no-doubter.
Kershaw will have his hip cleaned up in the off season and come back even stronger. He's likely looking at a top three finish in the NL Cy Young voting this season after winning the award in 2011, and Dodger fans can expect more of the same in 2013.
Kershaw is still young, getting better each year, and will likely receive a long term deal in the next year and a half from this rich ownership.
He is the staff ace and will be for a long time (health pending). Kershaw should contend for multiple Cy Young Awards in future years.
This is where it starts to get tricky. Who will back Kershaw up?
There are a couple guys who are signed through at least the end of next season and will have good cases for a spot in the back of the rotation.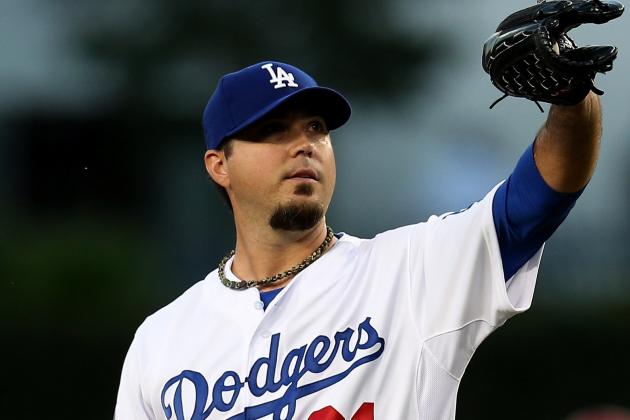 Stephen Dunn/Getty Images

In a limited look after acquiring Beckett from the Red Sox in August, the Dodgers discovered that they have a very strong 1-2 punch guy to pair with Kershaw.
In just a few starts in Los Angeles, Beckett looked absolutely dominant, possibly returning to All-Star form.
Beckett has big-game experience and success and seems to be thriving while back in the National League. There is no doubt that he's in a better place than the toxic clubhouse in Boston, and he's paired with an even better southpaw ace than he had in Beantown.
If Beckett can become the guy he was in 2011, or rejuvenate to his early years, the Dodgers might have scored a 15-20 game winner in the Adrian Gonzalez trade.
You have to like what you see out of Beckett in his short stint in Dodger Blue, and hopefully he comes out of the gate strong in 2013.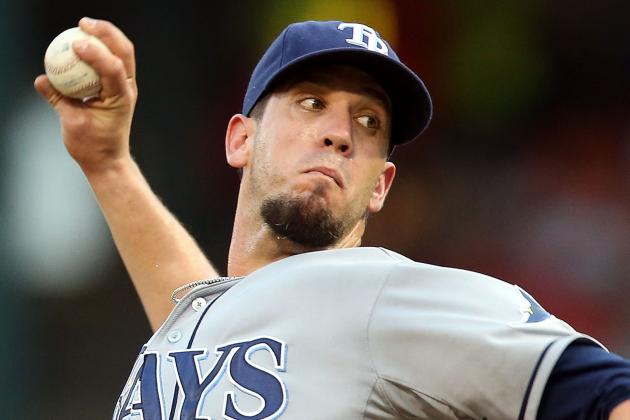 Ronald Martinez/Getty Images

While I'm a bit worried that Colletti will go out and try to overpay for Tim Hudson, Dan Haren or Kyle Lohse in the free agent market, he should be focusing on Big Game James in Tampa Bay.
Shields is an inning-eating, strikeout machine who has had some fantastic seasons for the Rays.
He would fit in perfectly as a middle of the rotation power pitcher for the Dodgers, and give the team a solid three-headed monster on their staff.
Shields will probably command a fairly large contract, but the Dodgers have shown they will pay any price, and Shields is well within their biding range. Shields will be 31 next season, and should be in line for a three or four-year deal.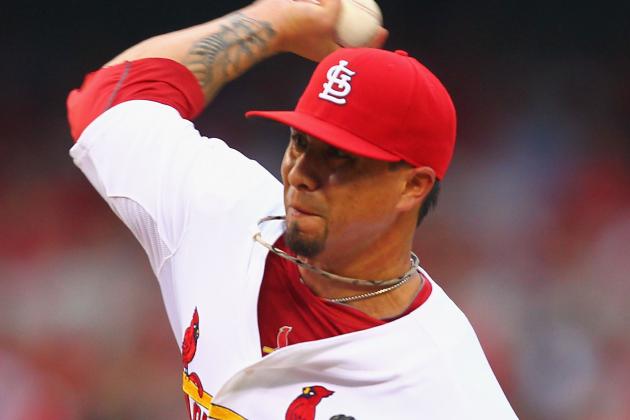 Dilip Vishwanat/Getty Images

I'm wary of this potential move because Kyle Lohse has been around for years and only recently started to perform with consistency for St. Louis.
You can put that on the fantastic Cardinal coaching staff, or a change in mindset for Lohse himself. Whatever the case, Lohse may have earned a huge upcoming contract for only two solid seasons of work.
I wouldn't mind Lohse at the back of the Dodgers' rotation, but I'd prefer him to sign a one or two-year deal (which he probably wouldn't accept). The Dodgers may go after Lohse and Dan Haren, and when Lohse becomes the bigger fish this winter, L.A. could pay him way too much money to be a fourth starter.
That being said, if Lohse can string together a few seasons even a little worse than his 2012 campaign in St. Louis (16-3, 2.86 ERA), signing him would be well worth the money.
I would expect 10 wins and a 3.70 ERA most seasons from Lohse, and be pleasantly surprised if he exceeded either figure.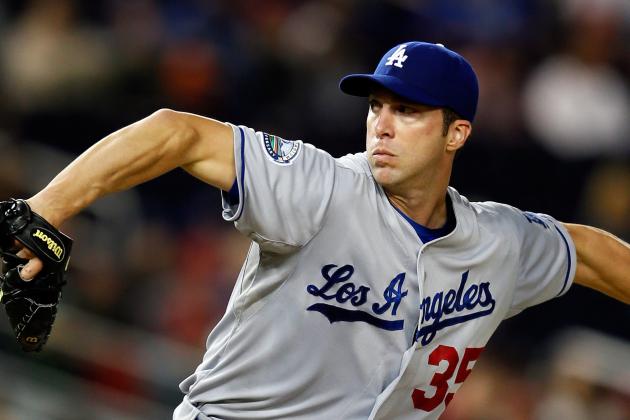 Rob Carr/Getty Images

Even though Capuano struggled in the second half this season, he's earned another shot at the rotation in 2013.
But there are a few things that may push him completely out of the starting rotation and into the bullpen—with the first reason being Chad Billingsley's health.
If Billingsley is healthy, he has a spot in the rotation. He has been injury-prone and a wildly inconsistent performer throughout his career, so Capuano may become a spot starter once Billingsley returns.
The hope is for Billingsley to return for good and hold down the number five spot.
Aside from having four righties following a southpaw in the rotation, this pitching staff would be very strong one through five.
Capuano and Harang would head to the bullpen to strengthen that group even more, while being used to start in a pinch.