WWE Draft: ECW Is On The Clock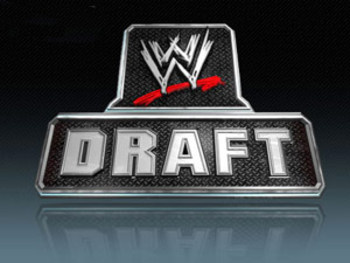 Alas, there were plenty of people who were thrilled, but not thrilled, about a few names that weren't mentioned at the first installment of the WWE Draft.
Let me clarify: That was just the first part of the story.
The Draft is not for another month, but people are already losing their minds when certain people are not mentioned in an article.
But for everyone's peace of mind, we're going to fix the issue...right now.
How will we do that? By starting with ECW and ending with RAW & SmackDown.
1. Christian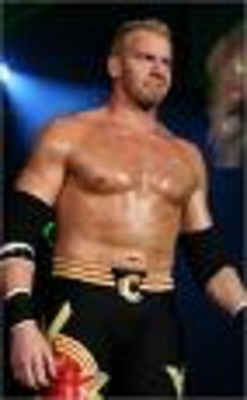 Right off the bat, this will shock everybody...not really.
But don't get things twisted too much, people. Christian may be eyeing RAW, but something tells me that if Edge isn't going to RAW, neither is Christian.
Expect Captain Charisma to raise some anarchy if in the event that he remains on ECW.
But why would you want to stay on ECW? People always call this new ECW "The Minor Leagues of the WWE." They call it the building ground for future stars of RAW and SmackDown.
But Christian is already a proven star if I'm not mistaken.
So why stick Christian in the same playing field as Randy Orton and John Cena? And what about Triple H?
It's clear that The Game is either heading back to RAW...or he's keeping things interesting for the Flagship and the Anchor of WWE.
But Christian is most likely heading to SmackDown because it would be interesting to see how the underprivileged brother handles his new "family."
2. Mark Henry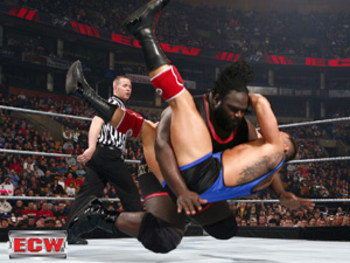 One of two things needs to happen in regards to Mark Henry:
Either push him to the limit or cut him loose.
One of the few lone survivors from the WWE Attitude Era, Henry has been boasted as being the World's Strongest Man.
But since losing the ECW Championship at Unforgiven, he has been nothing more than the World's Strongest Pussy.
And before you ask, yes, I would call him that to his face.
The thing about Henry is that he has all this uncanny strength, but on ECW, he has no one to unleash that on.
Vladimir Kozlov is on SmackDown, as is The Great Khali and The Undertaker. Kane is on SmackDown, as is Mike Knox.
So who on ECW can provide enough competition for Henry? Finlay? Swagger? I wouldn't bank on it.
With all due respect, I'm still dealing with the concept that they are pushing Swagger as this unstoppable ECW Champion.
But in regards to Henry and Atlas, the WWE should either push a rivalry between him and Kozlov or send him to TNA. Because keeping him on ECW is doing no one a favor...especially him.
3. Katie Lea Burchill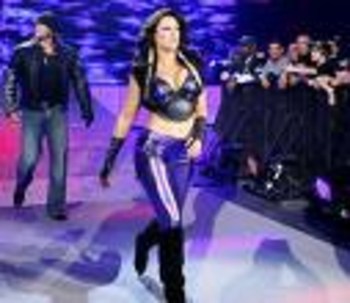 Paul can stay right where he is...but his sister needs to go to either RAW or SmackDown.
The reason: She'll propel without having to save her brother's ass.
Katie Lea never got a fair shake in regards to the Women's Championship. But if they stick her on a brand where she has a chance to wear some gold, then she'll quickly boost her own stock up.
As long as she is the "handler" of big brother Paul, she'll only be known as the sister of Paul Burchill.
But imagine an old school Battle of England between Katie Lea and Layla El.
Imagine the thought of Katie Lea being able to not only defeat either Maryse, Melina, Michelle McCool or Beth Phoenix and hoisting either the Women's or Divas Championship.
Now picture all that...with a legitimate female wrestler who is there for more than just sex appeal.
4. The Dirt Sheet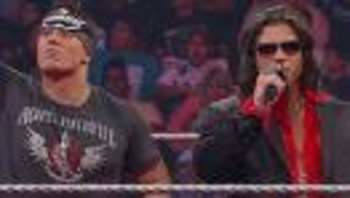 They can claim be jealous all they want to, but all they've been is a royal pain in the ass...until now.
Thanks to their most recent edition of their Internet show, The Dirt Sheet may have finally pulled me over to the Dark Side.
But not so fast, boys. There's still one matter that needs to be taken care of.
For months, I've asked if it was even possible for you two to lose a match. And after watching you two lose to The Colons two weeks ago, I am happy to say that you guys are not invincible.
But after what you guys said about Chris Jericho, I now have a newfound respect for you two.
With that said, I think you may have set up a possible showdown in the future with Jericho. Which is why I say that it's time for you two to leave the Land of Extreme and go to RAW.
The rivalries that they have with Cryme Tyme is more entertaining than the rivalry you have with The Colons.
And considering that there are more tag teams on RAW than SmackDown, and the fact that their version of toughness raids Michael Jackson's closet, it's only fitting that The Dirt Sheet goes to the Flagship and silences The Legacy...all while cementing their own future.
If they are the best tag team of the 21st Century, then prove it in the ring against Ted DiBiase and Cody Rhodes, who Randy Orton believes are the best young stars in the WWE.
So you want us to "Be Jealous?" We can't be...not yet.
5. Ricky Ortiz & Evan Bourne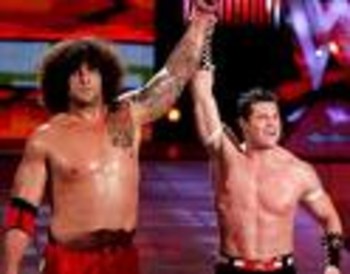 These two are living proof that Teddy Long's New Superstar Initiative is working. These two are primed and ready for the big time...
And they got the fan base to prove it.
Everywhere that Ricky Ortiz goes, there is a militia of Ortiz Terror Towels not too far behind.
After showing that he indeed has the right stuff, it's obvious that it's time for him to make the move to...SmackDown!
Why the Anchor and not the Flagship?
Because Ortiz has the skills to go far in the WWE, but he needs the right opponents to prove that to.
For instance, Matt Hardy. Hardy has gloated about being better than everyone else, but his reign as ECW Champion came to a crashing halt at the hands of another member of the New Superstar Initiative, Jack Swagger.
Ortiz facing Hardy, Shelton Benjamin, MVP, even former ECW Champion Chavo Guerrero and winning those matches would make him just as popular on SmackDown as R-Truth.
As for Bourne, he should go to RAW since he's already migrated there anyway. Bourne is living proof that good things can come out of St. Louis.
And since St. Louis has been without a championship since the Age of Orton, it's only fitting to have Bourne come over and provide some much deserved competition.
And considering that Mike Knox left Bourne on the shelf for another few months, it's only fitting for Bourne to pick up where he left off...flying all over the place and continuing to wow the fans all over the world.
So to make it clear: Ortiz to SmackDown and Bourne to RAW.
But the biggest person who needs to switch brands is a shocker...
6. Teddy Long, General Manager of ECW
No one has done more for the WWE than the Maestro of Thuggin' and Buggin'.
And with that being said, it's time for Teddy Long to conquer new ground.
Long's NSI has proven to be a success in regards to Bourne, Ortiz, newcomers Tyson Kidd and DJ Gabriel, as well as ECW Champion Jack Swagger.
But the WWE Board of Directors saw fit to keep Teddy Long in the dark, while they tried to boost the stock of Vickie Guerrero.
Instead of putting Teddy on RAW, they sent him to ECW. It was a great idea nonetheless, but it is truly time for a change in the ranks.
This is why my vote for the newest ring leader of this 3-Ring Circus known as WWE programming should be Teddy Long.
The Mack Militant did a great job on SmackDown, and he's done enough to not only put ECW back on the map, but also make it the most watched programming on the Sci-Fi Channel.
Imagine what would happen if the Mack Militant was in control of the biggest egos in the WWE (i.e. Jericho and Orton).
Long to RAW? Only three words could respond to that: Holla Holla Holla!
Keep Reading