WWE Raw Predictions: What Will Vince McMahon Announce on Raw?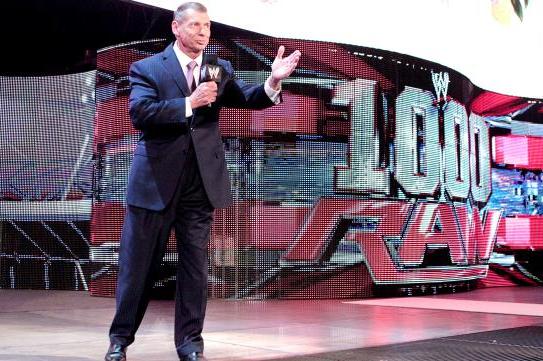 via WWE.com
The boss is back.
WWE.com has announced that chairman Vince McMahon is making his first appearance on Raw since Raw 1000.
Of course, that edition of WWE's flagship program brought a variety of changes.
Raw switched to a three-hour format from the traditional two hours and Mr. McMahon named AJ Lee the new general manger of Raw as well.
While this appearance may not bring widespread changes like his previous visit, people are wondering what McMahon will announce.
Begin Slideshow

»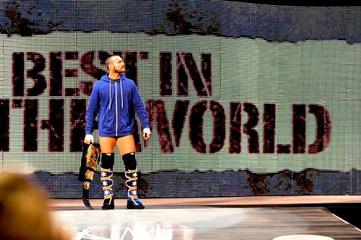 via WWE.com
For the past month, WWE Champion CM Punk has been confronted by WWE Hall of Famers.
Many of these discussions have been about Punk's place in WWE history.
Since Punk pays homage to wrestling's past more than anyone on the current roster, it is no surprise that the enclave of WWE legends are virtually progressing the WWE title picture as John Cena recovers from elbow surgery.
CM Punk has already met up with the likes of Bret Hart and Mick Foley. Vince McMahon could be next.
No matter what McMahon's intentions may be as he walks down the ramp to make an announcement, CM Punk will undoubtedly interrupt and possibly reference his own struggles with the WWE chairman in wrestling's not so distant past.
This will create another dimension in the feud between CM Punk and John Cena while Cena recovers.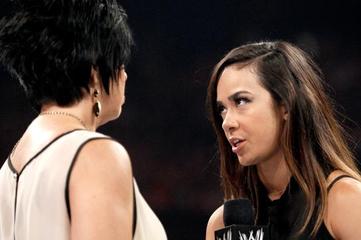 via WWE.com
AJ Lee and Booker T have been very active during their time as general managers.
In recent weeks, however, there have been hints that the general managers' struggles may catch up to them.
A visit by Mr. McMahon may reveal the fate of the two general managers.
McMahon could announce that the two will be replaced. They can possibly be replaced by Mr. McMahon himself, or he may assign one or two superstars the role.
This can also lead to the reintroduction of former general manager John Laurinaitis to WWE programming, who has been working dark matches for some time now.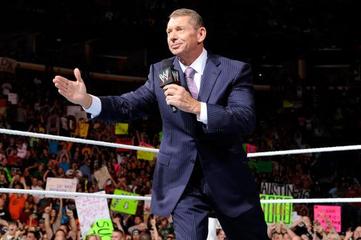 via WWE.com
A Vince McMahon appearance is hardly ever a good thing anymore.
WWE tends to insert McMahon when a particular story line is in dire straits.
In this particular case, it may be the entire show that is in peril.
Considering that last Monday night's edition of Raw happened to have the lowest rating in the past year, Vince McMahon's appearance could simply be a way to reignite the flame and interest in WWE's flagship program.
An appearance by the boss always implies that a change may be just around the corner, which in effect creates the hype that attracts viewers back to WWE programming.
Having viewers stick around for the duration of the three hours, however, is an entirely different story.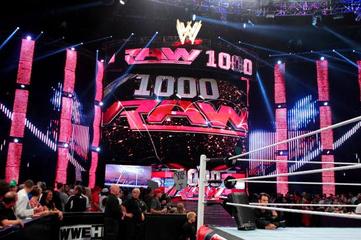 via WWE.com
A Vince McMahon appearance can make the casual viewer entertained, but that feeling will wear away at the end of the show.
WWE needs to change a certain aspect of Raw and that may come in the form of switching from a three-hour show back to two hours.
Fans haven't reacted well to the transition to the three-hour format. Ratings have steadily declined since Raw 1000.
An extra hour of WWE programming in their leading show ideally gave room for other superstars who had previously been shunned from regular programming to be seen.
For the most part, this has not been the case.
Instead, CM Punk is given more segments to keep the viewers entertained.
CM Punk is one of WWE's top superstars but he should not carry the entire program, especially considering that John Cena is out of action.
By announcing the switch back to the traditional format, Vince McMahon could use the two hours more wisely now that he understands the scramble that inherently comes with the extra hour of programming.