Tennessee Titans: Updated Game-by-Game Outlook for 2012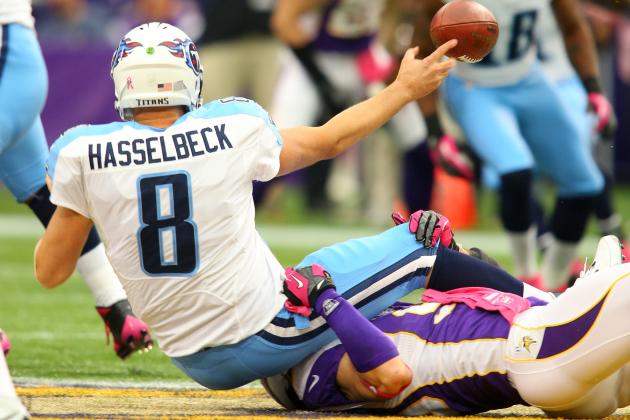 Adam Bettcher/Getty Images

Following another lopsided loss to put their record at 1-4, the Tennessee Titans' playoff hopes look to be pretty much over.
Quite frankly, the Titans have made it painfully clear that they're nowhere close to being a playoff contender.
Even though there does seem to be some winnable games in the coming weeks, it's hard to see this team as favorite no matter who they're playing from this point forward.
Up next for the Titans will be a nationally televised game against the Pittsburgh Steelers at LP Field, and avoiding humiliation might be the best Titans fans can hope for.
Begin Slideshow

»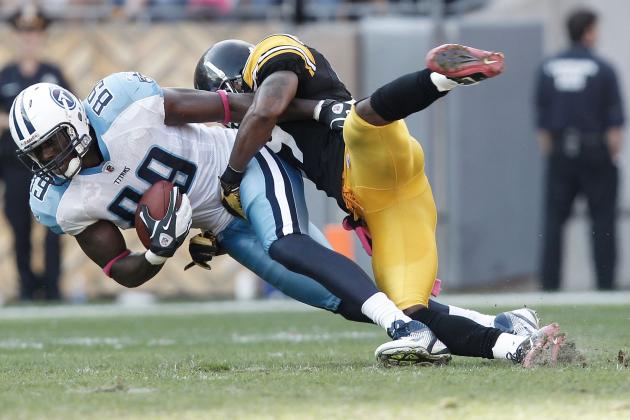 Jared Wickerham/Getty Images

The Titans have to figure out a way to shake off an ugly loss to the Minnesota Vikings by preparing on short rest for the Pittsburgh Steelers—no easy task for a team that is struggling in many areas right now.
It starts with the pass defense. Not only are elite quarterbacks having their way with Jerry Gray's defense, but younger ones like Christian Ponder are shredding this defense.
Things will get ugly in a hurry on Thursday night if the Titans don't figure something out. The Steelers have plenty of guys that will put up another 30-plus points on this defense, with Mike Wallace and Antonio Brown being the main weapons.
It also doesn't help that now the offense is struggling due to no dependable running game.
We've seen crazier things happen, but the Titans really need a wake up call on this short week of rest.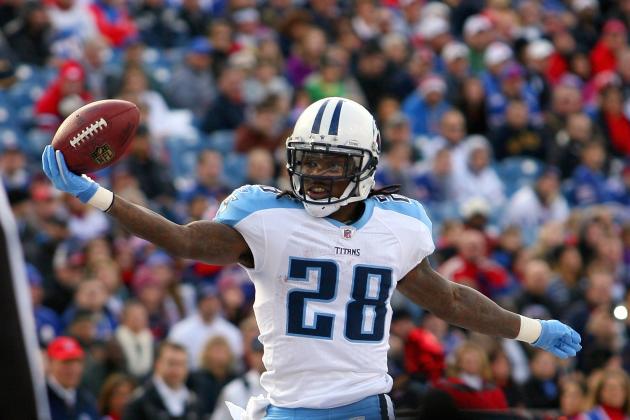 Rick Stewart/Getty Images

This could be a game where the Titans get their second win of the season as they'll face a Buffalo team who has plenty of problems of their own right now.
The problem facing the Titans in this game will once again be an offense that can put up a lot of points if you're not disciplined on defense.
Now the Bills have defensive issues of their own, so this might be a game where Chris Johnson can get back on track.
Johnson rushed for 153 yards in last season's 23-17 win in Buffalo.
It's also possible that Jake Locker might return by this time from his injury to his non-throwing shoulder.
The Titans might have to be one of those teams that simply wins shootouts to get wins this season, much like they did against Detroit.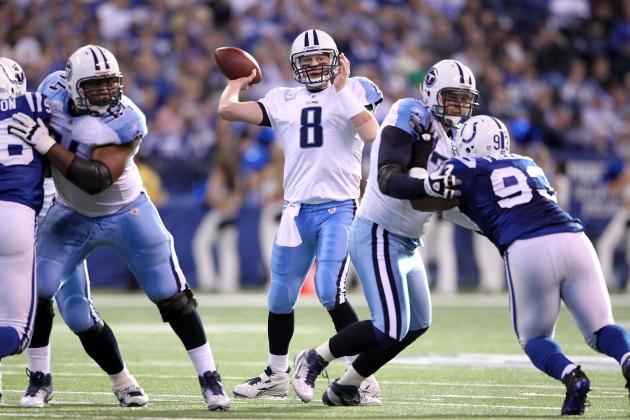 Andy Lyons/Getty Images

This isn't the same Colts team that struggled to win two games last season, and Andrew Luck has a lot to do with that.
The Colts just got done taking down the Packers and have looked like a team that can push for eight or nine wins this season.
With Reggie Wayne still a viable receiver, the Titans secondary will once again have their hands full.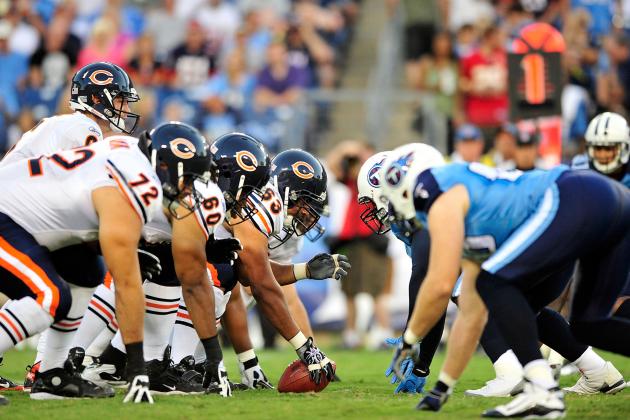 Grant Halverson/Getty Images

This will be tough matchup for this young Titans offense to handle, and that's especially true if the running game is still buried like it is now.
On the flip side, the Titans defense should get plenty of opportunities to pad those sack numbers on Jay Cutler.
As strong as the Bears are defensively, don't count the Titans out of possible winning a sloppy one here. It's all about getting Cutler out of his comfort zone, and that hasn't been a tall order for most defenses this season.
If the Titans can make this a defensive struggle by getting in Cutler's grill early and often, then they could get an upset here at home.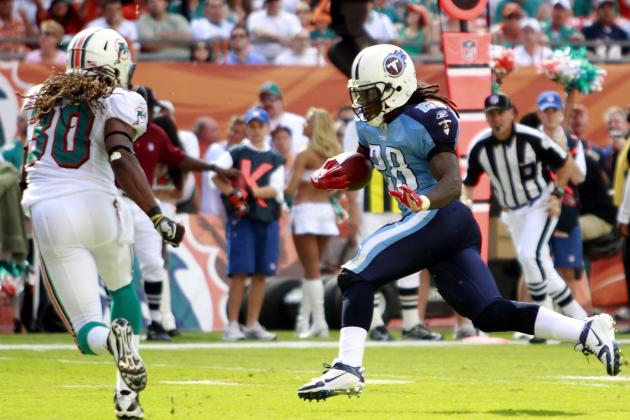 Marc Serota/Getty Images

Here is another game you would figure the Titans have a good chance at stealing a win, and at this point, they'll probably be in a scenario where they have to win out for a playoff spot.
However, the Dolphins are no pushover by any means. Ryan Tannehill is getting better by the week, and the defense is very solid.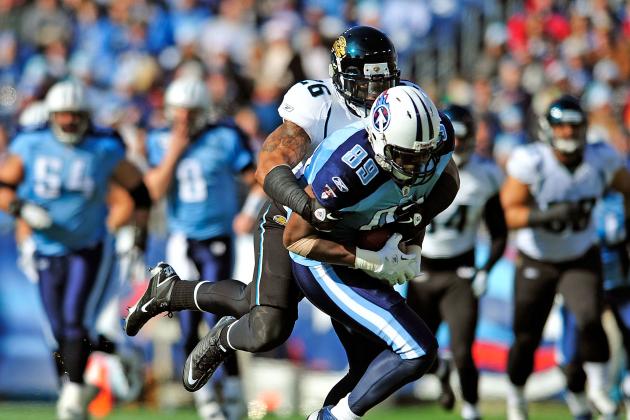 Grant Halverson/Getty Images

Perhaps this is the one game on the schedule that you could make a case for the Titans being a favorite.
The Jaguars are going through some rough times just like the Titans are right now. Blaine Gabbert is having a rough second season and they haven't been able to lean on their defense like years past.
If the Titans want to keep this season from being one of the worst since moving to Nashville, they have to win this game.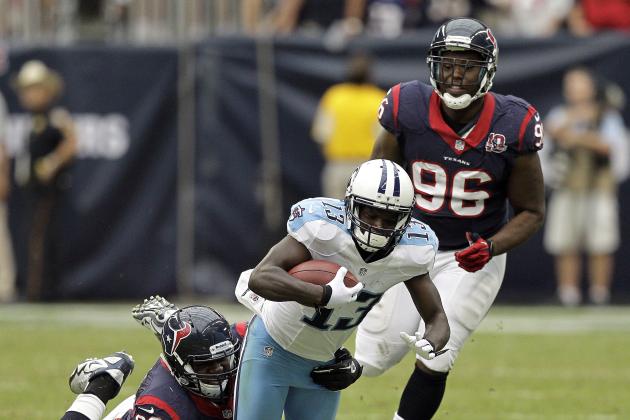 Bob Levey/Getty Images

By this time, the Texans will have the AFC South wrapped up and will be battling for home-field advantage throughout the playoffs.
The question is whether or not they'll overlook a Titans squad that may have nothing to lose by this point.
The Texans are clearly the much better team in every phase of the game, so keeping the score respectable will be a victory in itself for the Titans.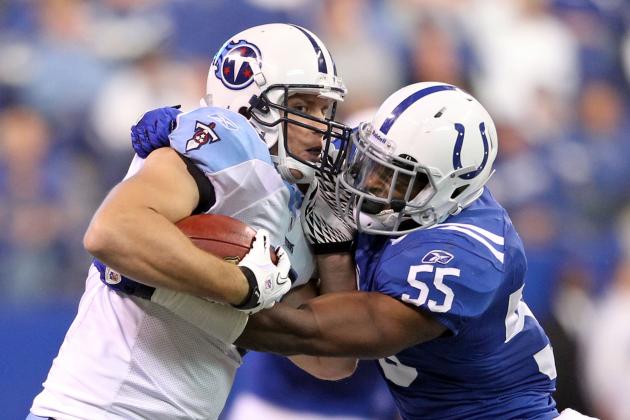 Andy Lyons/Getty Images

It's likely that the Colts will be closer to a playoff spot than the Titans will be when this game comes up on the schedule.
Andrew Luck is really showing why he was so highly regarded by all of the scouts coming out of college. He suddenly has the Colts as a team on the rise after going toe to toe with the Packers and getting the win.
For the Titans to take down the Colts, they're going to have to get Chris Johnson going. It sounds like a broken record, but the Titans clearly can't rely on their defense like they use to.
Teams like the Colts are going to get their points on this Titans secondary, and that's even more true at indoor venues like Lucas Oil Stadium.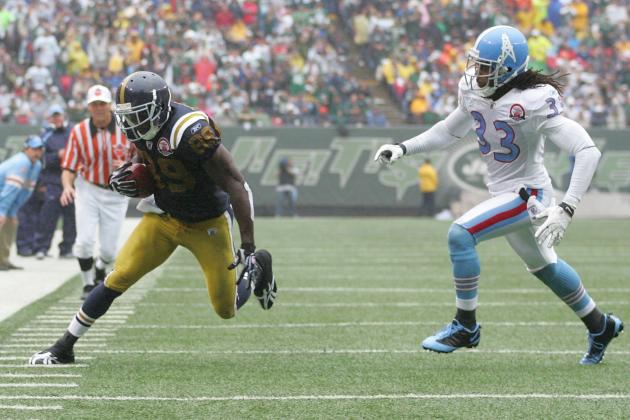 Jared Wickerham/Getty Images

Could it be Tebow Time when the Jets come into LP Field for a showdown on Monday Night Football?
It seems very likely at this point.
You have to expect the unexpected with Tebow under center, and the Titans have had trouble stopping pretty much anything this season.
As much of a mess as the Jets offense is right now, they're still so much further along then the Titans are right now. It helps that the Titans secondary won't have to worry about Santonio Holmes, who is likely out for the season.
This could be a game that gets big television ratings despite the matchup of two teams who will probably be far out of the playoff race.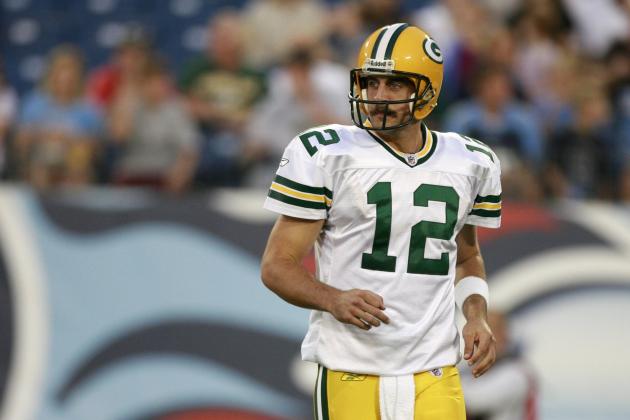 Joe Murphy/Getty Images

The schedule makers didn't do the Titans any favors by scheduling them a visit to Lambeau Field in the middle of December.
This will be an impossible matchup for the Titans to handle on defense due to all of the weapons Aaron Rodgers has at his disposal.
Anyone remember how out of hand the game got against the Patriots a few seasons ago? It could get that bad if this defense doesn't improve.
There's no point in even talking about the Titans offense in this matchup, because there's no amount of point the Titans could put up to keep up with what the Packers offense could put up.
The only positive when you look at this matchup is at least the Titans have plenty of time to figure it out.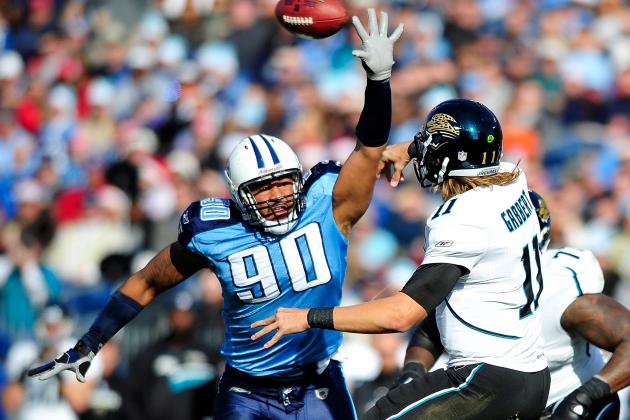 Grant Halverson/Getty Images

Let's hope this season finale doesn't end up being a matchup between the two worst teams in the NFL by this point.
There's still a lot of things that can obviously happen between now and this game, but all signs point to this being a season to forget for both of these teams.
The Titans are the better team on paper, so hopefully they can send the fans off with a win over a division rival to end the season.