NFL Power Rankings Week 6: Predicting Final Records for Every Team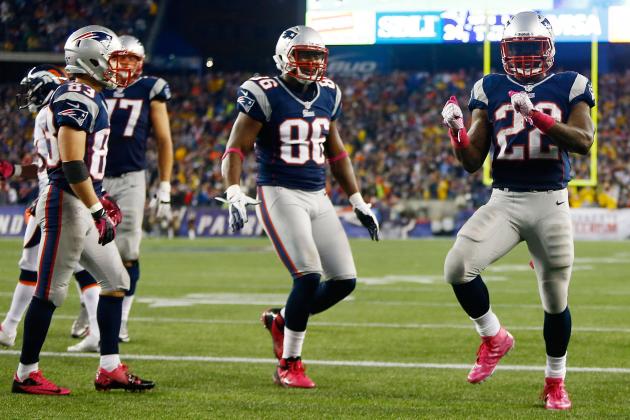 Jared Wickerham/Getty Images

Another good week of professional football is almost in the books, considering this piece was written before Houston and New York's Monday night tilt on ESPN.
Week 5 was full of upsets and interesting storylines; the results are just waiting to be analyzed in this week's rendition of the NFL power rankings.
That being said, we'll rank teams one through 32 and predict each squad's record when all is said and done.
Begin Slideshow

»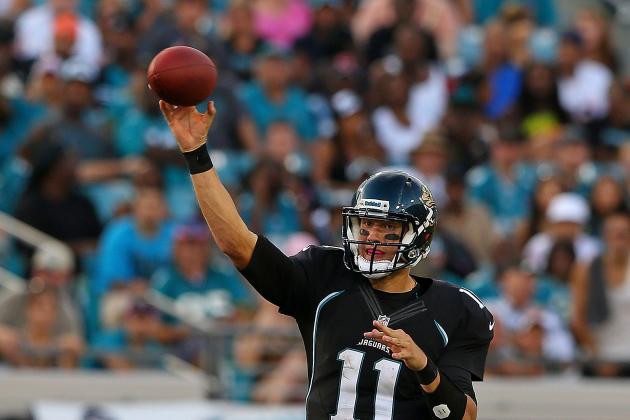 Mike Ehrmann/Getty Images

Projected record: 1-15
Though they have a win on the season, the Jacksonville Jaguars are an easy choice for the 32nd slot of the power rankings.
The Chicago Bears gave this team a 41-3 beatdown, and the Jaguars didn't even come close to competing on Sunday.
Blaine Gabbert is the worst starting quarterback in the NFL; he barely completed half of his passes (17-for-33), and he tallied two interceptions without a touchdown on the day.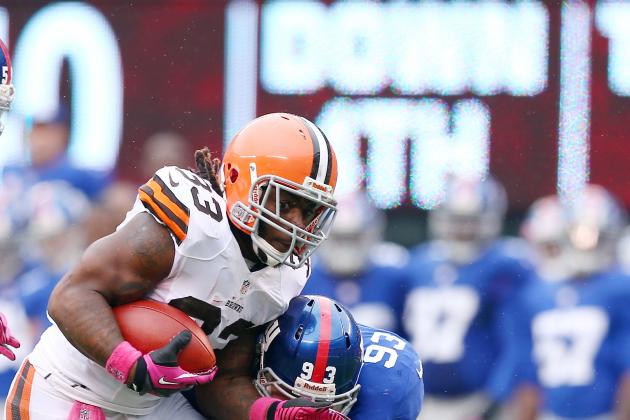 Elsa/Getty Images

Projected Record: 2-14
It's depressing how bad the Cleveland Browns have been this season, but they showed up against the New York Giants and Trent Richardson proved that he's a legitimate NFL back.
If the Browns keep feeding this former Alabama standout the ball, they should be able to pull out a victory or two down the line. This rusher carried the ball 17 times for 81 yards and a touchdown.
The 0-5 team was unable to garner its first win this week, but it showed signs of life and just evaded the last spot in the rankings.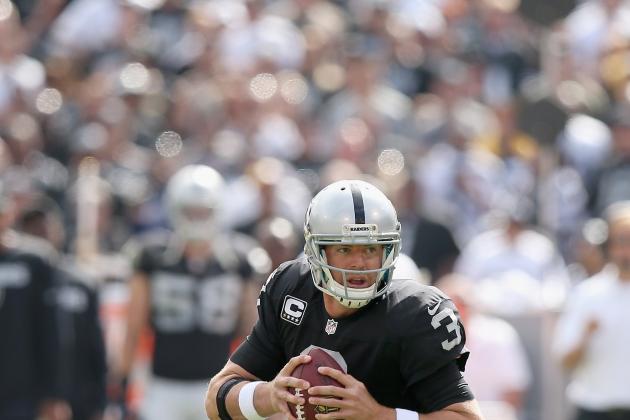 Ezra Shaw/Getty Images

Projected record: 4-12
The Oakland Raiders had their bye this week, and the team just doesn't look at all competitive this season.
Carson Palmer is an ineffective quarterback, and his supporting cast is equally bad, with the Raiders relying on an inconsistent Darren McFadden to win games.
Oakland will have to fight for everything it gets this season and may be looking at another mediocre season.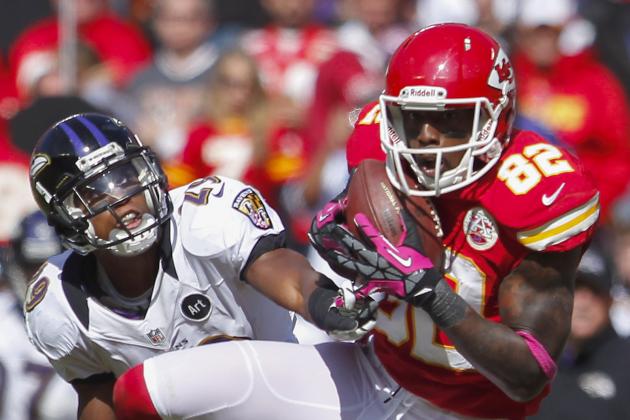 Kyle Rivas/Getty Images

Projected record: 5-11
The sad part is that the Chiefs have a good collection of talent and would be a team in the hunt if it wasn't for bad quarterback play.
Matt Cassel has just five touchdowns and a whopping nine interceptions on the season and has clearly been holding the Chiefs back from their immense potential.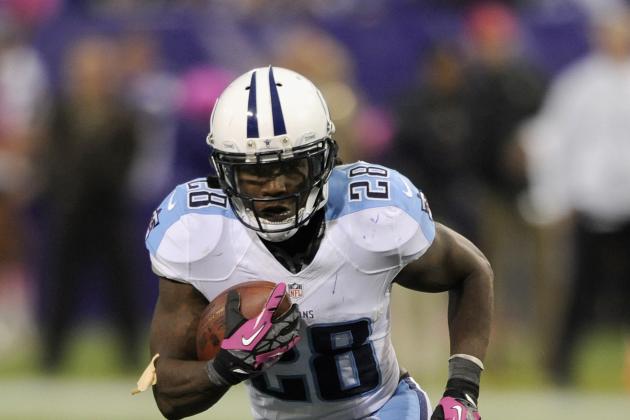 Hannah Foslien/Getty Images

Projected record: 5-11
With Jake Locker out due to injury, the Titans looked like an absolute mess against the surging Minnesota Vikings.
Matt Hasselbeck may not have it anymore, and Chris Johnson needs to figure things out or it will be a long year in Tennessee.
Consider the fact that Johnson has only topped 25 yards once this whole season. That's atrocious.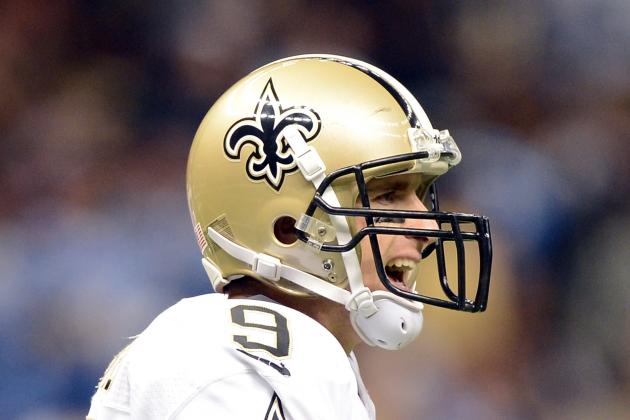 Harry How/Getty Images

Projected record: 7-9
The Saints finally got a win last night, which was a milestone for Drew Brees and his squad after dropping a 28-27 game against the Packers in Week 4.
They move up a bit in the rankings, but this team is still in disarray. While it's not that it's just one player who is not playing well, the whole collection of athletes needs to pick things up.
New Orleans played with resiliency last night, but stays low in the rankings.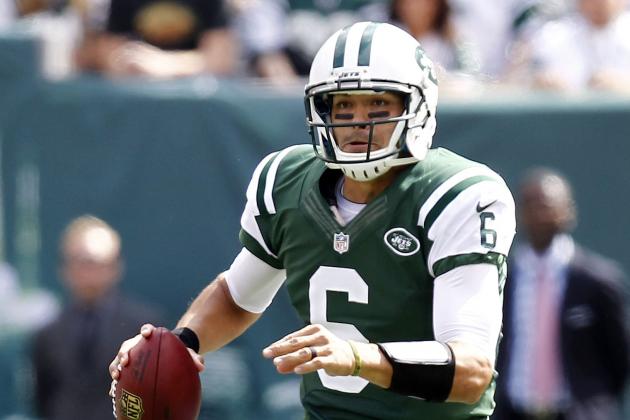 Jeff Zelevansky/Getty Images

Projected record: 6-10
The Jets will play on Monday Night Football tonight and could soar in the rankings with a banner performance against the Texans.
If Tim Tebow starts on this team, they'll become an even more interesting storyline than they already are.
After a 34-0 drubbing against the 49ers, though, it seems like this team is going to be muddling in mediocrity for a few more years.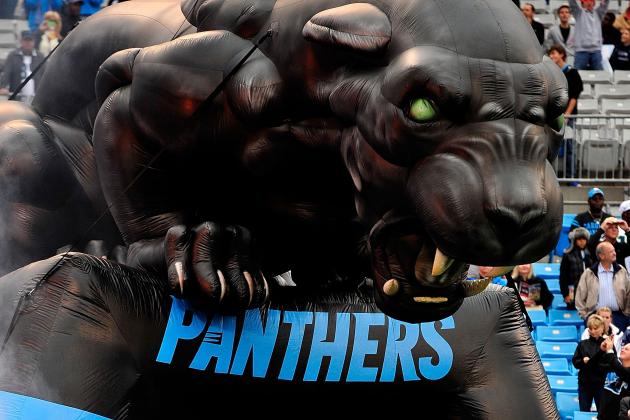 Grant Halverson/Getty Images

Projected record: 4-12
I don't mean to be 'the guy' who says this, but Cam Newton has been flat-out awful this season.
The quarterback, who the Panthers run their offense through, has completed just 58.8 percent of his passes, throwing four touchdowns and five interceptions thus far.
Until the team establishes a true dual-threat attack behind Newton and can pass the ball efficiently, they'll stay here in the rankings.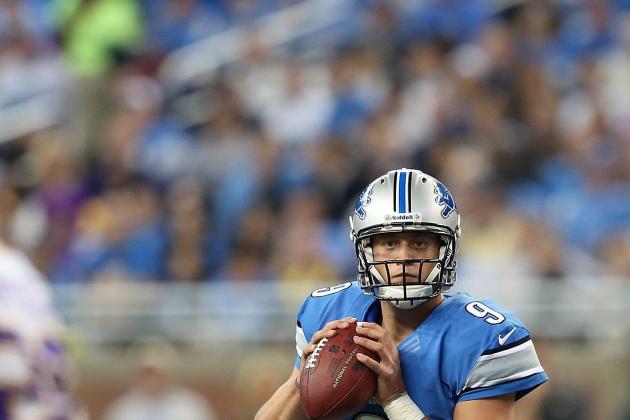 Leon Halip/Getty Images

Projected record: 8-8
The Lions haven't been able to get things going offensively, which is surprising since they have Matthew Stafford and Calvin Johnson on their roster.
Johnson needs to get things going or he'll be tabbed as another player affected by the 'Madden Curse.' He has a respectable 423 yards in four games but only one touchdown.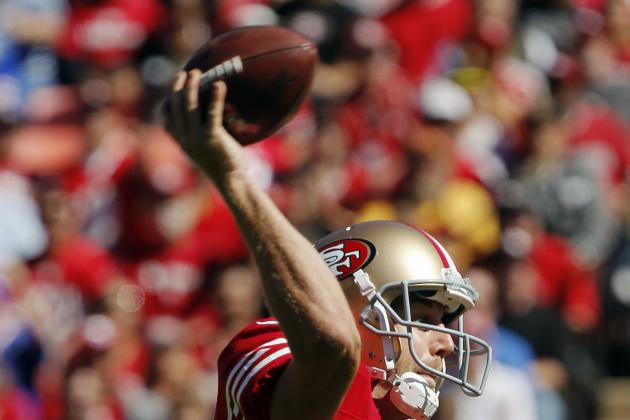 Brian Bahr/Getty Images

Projected record: 7-9
After losing 45-3 to the 49ers, I don't know what to make of the Buffalo Bills at this juncture in the season.
If C.J. Spiller and Fred Jackson start performing well again then maybe the team will have an easier time, but defensive coordinator Dave Wannstedt may not have a job soon.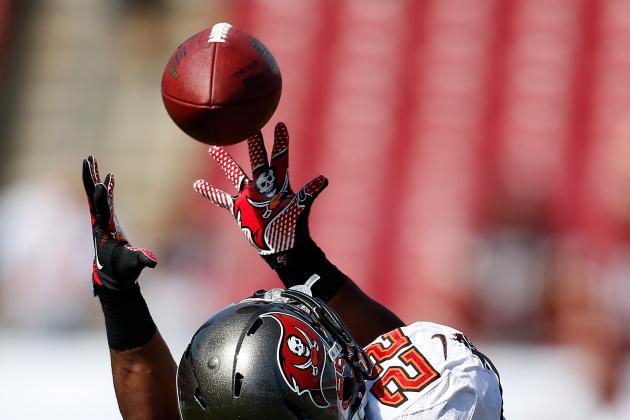 J. Meric/Getty Images

Projected record: 4-12
The Buccaneers have played better football under Greg Schiano, but the fact remains that this team is still a mediocre squad without enough talent.
Vincent Jackson has been good, and Mark Barron has come on strong, but the team needs to play better or it will be another long season in Tampa.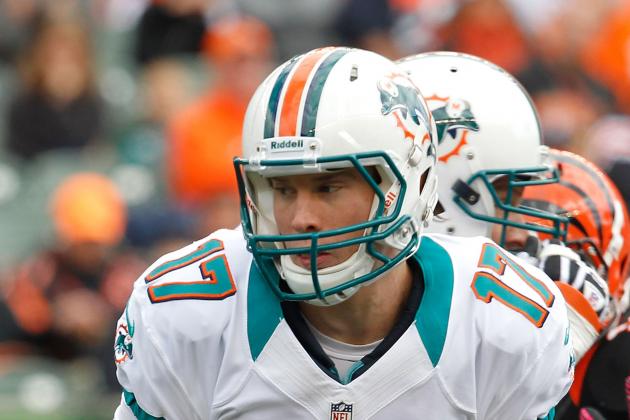 Tyler Barrick/Getty Images

Projected record: 5-11
The more I watch the Miami Dolphins play, the more I'm convinced that this team has the ability to sneak by a few better teams and overachieve.
Quarterback Ryan Tannehill is good, not great, but he got the job done against the Bengals and should build on his success.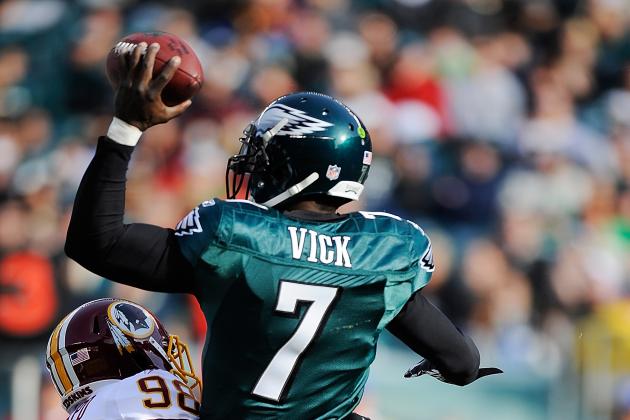 Patrick McDermott/Getty Images

Projected record: 6-10
Robert Griffin III may not be back in time for next week's game, which hurts the Redskins in these rankings, but I was impressed that the team went toe to toe with the undefeated Falcons.
Griffin has been fantastic, but the defense could do a better job and, if it does, the team should move up in the rankings. Losing Brian Orakpo hurts.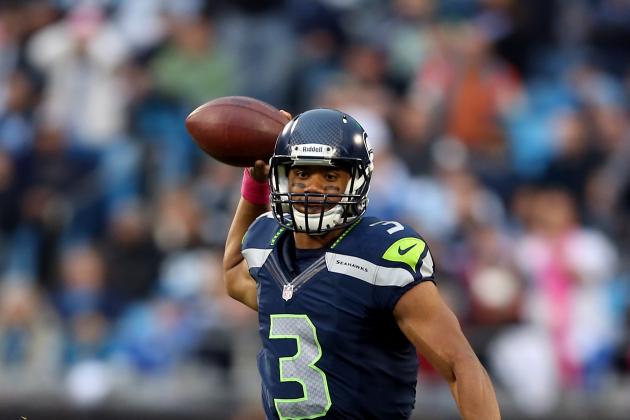 Streeter Lecka/Getty Images

Projected record: 6-10
The Seahawks, led by Russell Wilson, squeaked by the Panthers, but I still can't look at them as a real contender.
The team finds ways to win games, which is the mark of a successful team, but I'm not convinced.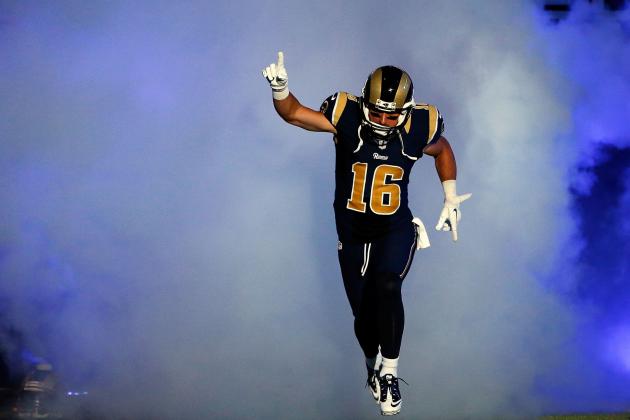 Jamie Squire/Getty Images

Projected record: 5-11
The Rams have no business being this high in the rankings even though they took down the undefeated Cardinals and showed serious tenacity in the victory.
Steven Jackson has lost a step or three and is still a serviceable player, but Danny Amendola's injury may hurt this team's hopes.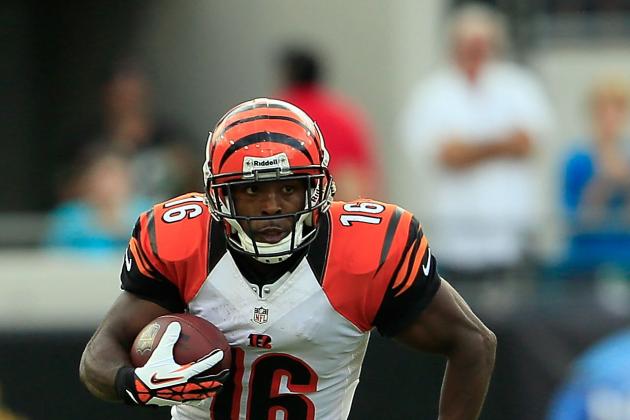 Sam Greenwood/Getty Images

Projected record: 9-7
A.J. Green has been fantastic this season, and Andrew Hawkins, along with Armon Binns, have been great complements.
Andy Dalton has an arsenal of weapons at his disposal, so a loss to the Miami Dolphins is confusing, if anything.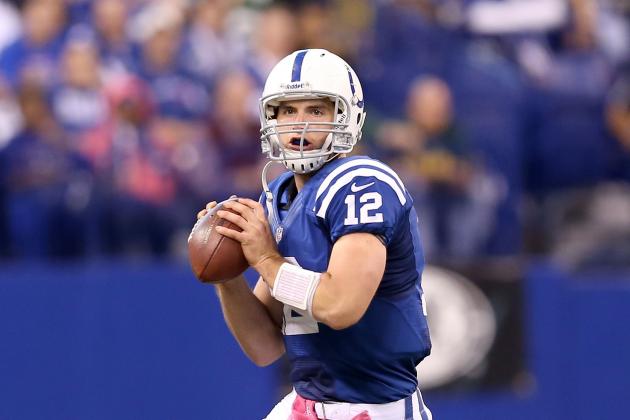 Andy Lyons/Getty Images

Projected record: 8-8
Andrew Luck and the upstart Colts were very impressive against the Packers, coming back for a big victory against the Packers.
Indianapolis has a talented, young nucleus of no-nonsense players that includes Luck, T.Y. Hilton and Donald Brown.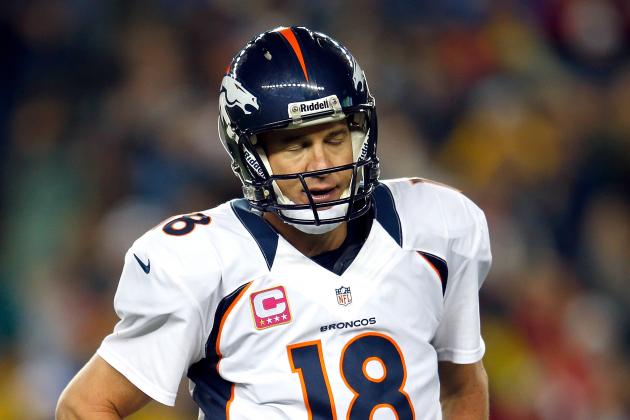 Jim Rogash/Getty Images

Projected record: 8-8
The Broncos dropped a close one to the New England Patriots in the annual Tom Brady-Peyton Manning rivalry game, but this one had a bit of a different feel.
Manning doesn't have it as much as he used to, and lingering concerns about the quarterback's ability to throw deep will plague him.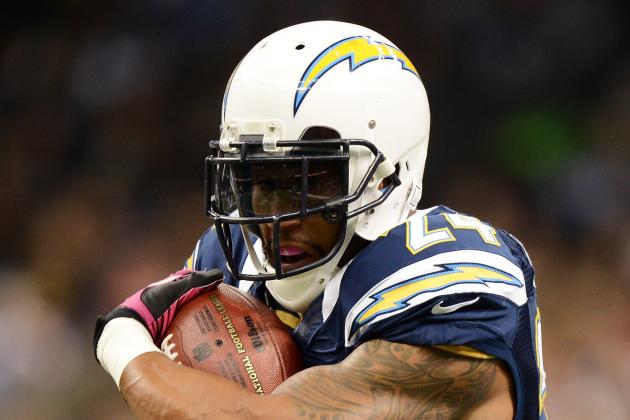 Harry How/Getty Images

Projected record: 6-10
Ryan Mathews really stepped up against the Saints with 139 yards from scrimmage (his individual effort keeps the Chargers high on this list), but it seems as though this team doesn't have the same ability it used to.
Philip Rivers and Antonio Gates aren't as good as they were in 2009, and the Chargers need to replace some players on both sides of the ball. Quentin Jammer got burned by Devery Henderson, and he may need to go, too.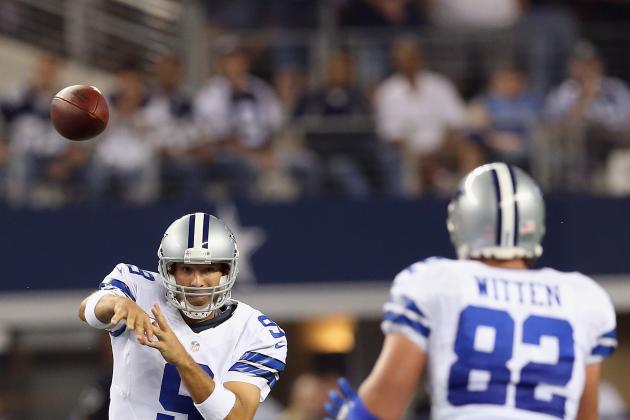 Ronald Martinez/Getty Images

Projected record: 9-7
The Cowboys are a very confusing team, and after getting eaten alive by the Chicago Bears last week, the team really needs Tony Romo to have a big day in Week 6.
Romo threw five interceptions against Chicago, but he's been pretty serviceable on the year and will be the key to the team's season as usual.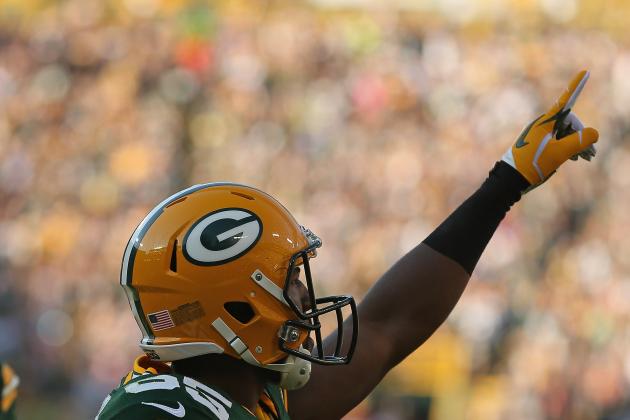 Jonathan Daniel/Getty Images

Projected record: 10-6
The Packers lost to a lesser opponent again and are sitting at third place in the competitive NFC North, which is not where they wanted to be at this point.
No receiver has compiled more than 300 yards through the air, and either Jordy Nelson, Randall Cobb or Greg Jennings needs to emerge as the season wears on.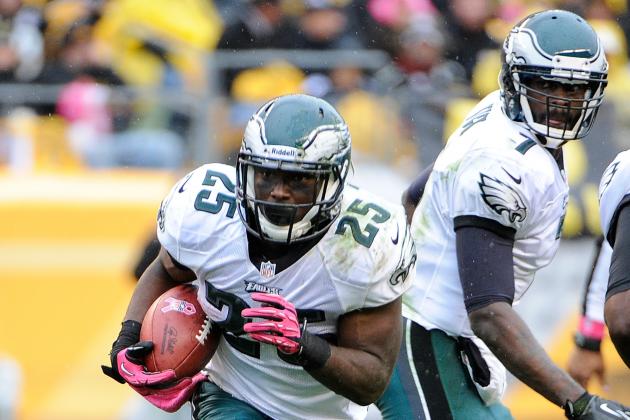 Joe Sargent/Getty Images

Projected record: 10-6
Michael Vick has been fantastic in fantasy football, but he's turned the ball over so much this season. Six interceptions and eight fumbles equates to 14 turnovers in five games.
The team has come back from deficits in a few games, though, and its ability in crunch time has been impressive.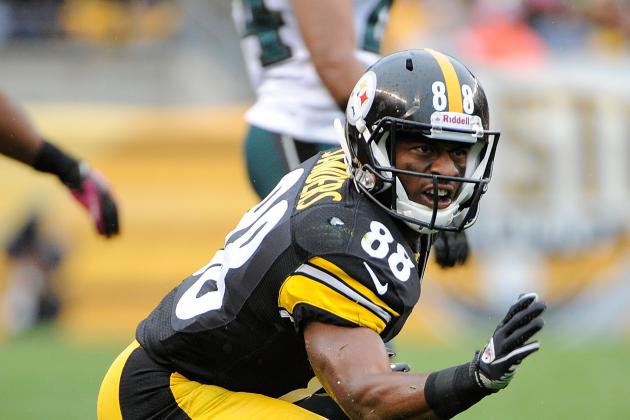 Joe Sargent/Getty Images

Projected record: 10-6
The Steelers have so many veteran players on their team that they are the only team mentally prepared for anything.
Though they're only 2-2, almost every player on the team has been through a playoff chase, and these veterans' immense experience will benefit them down the road.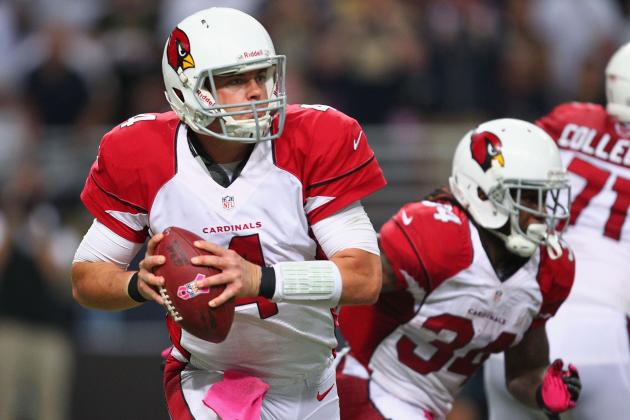 Dilip Vishwanat/Getty Images

Projected record: 11-5
I don't think the question is whether or not Kevin Kolb can lead this team to the playoffs. Considering the way that football is played in the NFC West, the Cardinals' strong defense could lead them far.
I'm not convinced that Kolb is the guy, but it may not matter.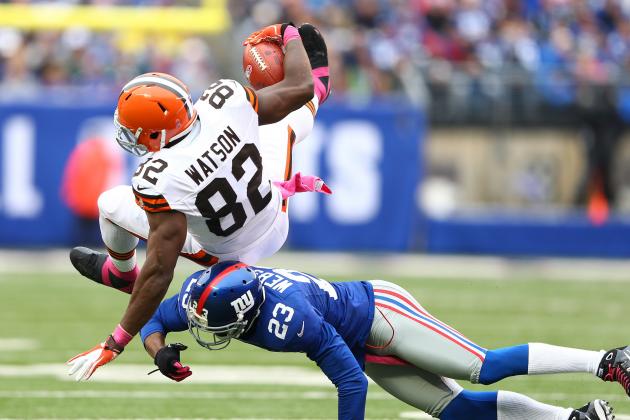 Al Bello/Getty Images

Projected record: 10-6
The Giants look to have another solid 10-6 season with the random loss here and there. A 41-27 drubbing of the Browns was expected, but Ahmad Bradshaw needs to keep running like he did on Sunday (200 yards) for the team to be successful.
In the defensive backfield, Kenny Phillips makes up for a lack of depth at cornerback.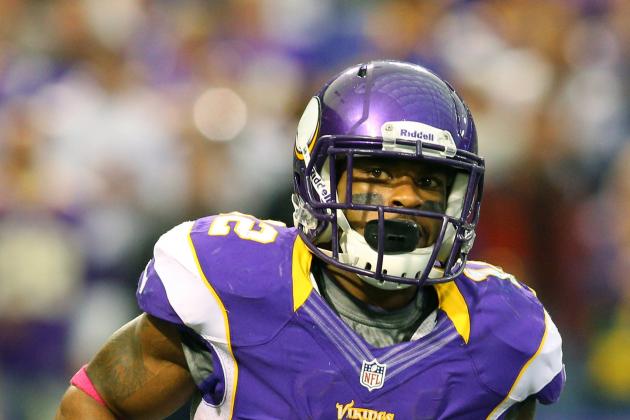 Adam Bettcher/Getty Images

Projected record: 12-4
I will be the first to admit that I was completely wrong about the Minnesota Vikings, who have started off the season 4-1 and look to continue to have success.
While they play in a tough division, the Vikings have a top 10 quarterback (there, I said it) in Christian Ponder, and Percy Harvin (38 catches, second in the league, for 407 yards) should get some MVP votes.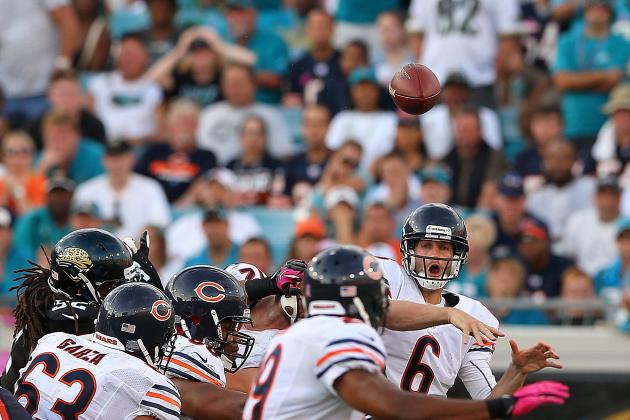 Mike Ehrmann/Getty Images

Projected record: 13-3
My preseason pick to represent the NFC in the Super Bowl, the Chicago Bears, has been tearing apart teams one by one.
After slaughtering the Cowboys on Monday Night Football in Week 4, the team took down Jacksonville 41-3. Jay Cutler is finally maturing, and Brandon Marshall's presence (along with his 496 yards receiving) has a lot to do with that.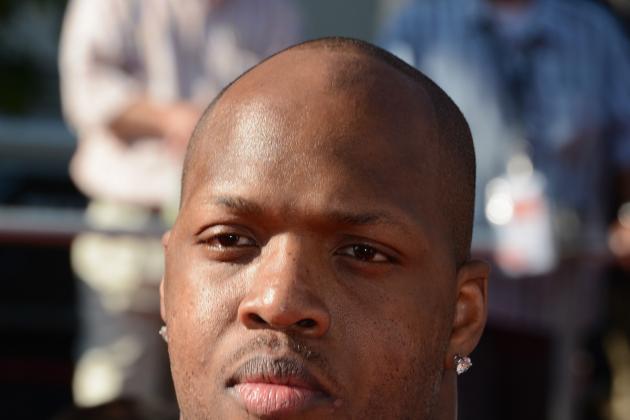 Frazer Harrison/Getty Images

Projected record: 11-5
The Ravens have been solid under the radar so far but need to have both their offense and defense show up for every game.
John Harbaugh's squad got very lucky against the lowly Chiefs, winning a close game 9-6. Terrell Suggs will be back soon, which will be a shot in the arm.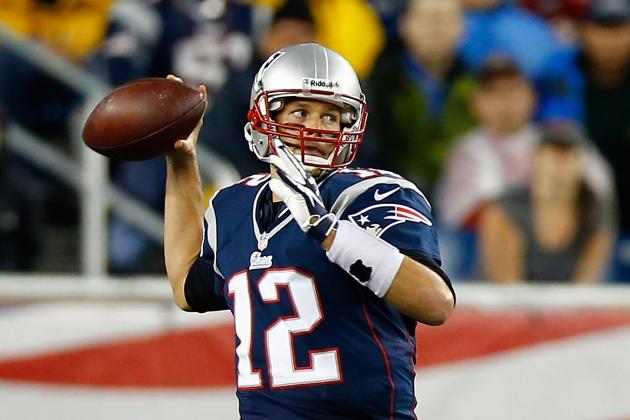 Jared Wickerham/Getty Images

Projected record: 14-2
I don't think the Patriots will lose another game for the rest of the season. It's as simple as that.
Tom Brady took down Peyton Manning's Broncos on Sunday and seems to be in a real rhythm. Wes Welker has also rebounded after a slow start and is now sixth in the league in receiving yards with 484.
Thearon W. Henderson/Getty Images

Projected record: 13-3
The San Francisco 49ers have beaten their last two opponents by a combined score of 79-3. A margin of 76 points over two games is just unreal.
Jim Harbaugh's team has been running the ball efficiently (with three rushing touchdowns in this week's win), and Harbaugh has his team playing great defense, which should come as no surprise.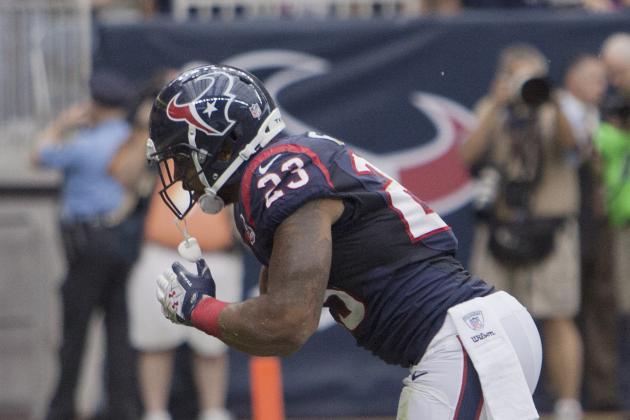 Bob Levey/Getty Images

Projected record: 13-3
We'll see what the Texans do on Monday night, but the team has been very solid in all facets of the game and has established both a running and passing threat.
The reason that they don't make the top spot is because their quarterback just isn't playing as well as the signal-caller on the team ahead of them. Arian Foster is the best running back in the league, though.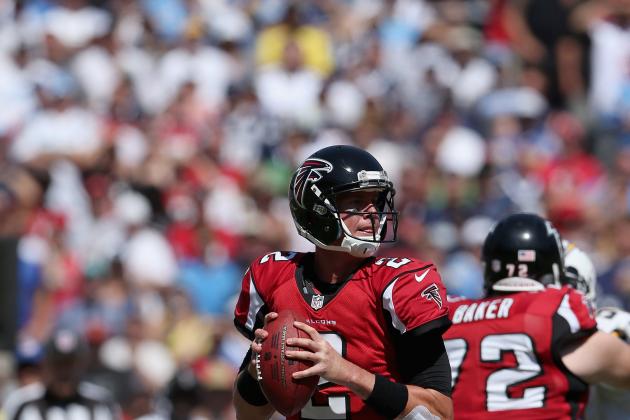 Jeff Gross/Getty Images

Projected record: 15-1
The Falcons are absolutely amazing and have the best record in the NFL at 5-0 (considering the Texans haven't notched their fifth win yet).
Matt Ryan is the league's MVP right now, having completed 136 of his 199 passes (68.3 percent) for 13 touchdowns and just three interceptions.
The team has a great receivers corps, too, as Tony Gonzalez leads the league in receptions, and Julio Jones has teamed with Roddy White to form the best 1-2 punch of receivers in the league.
Follow me on Twitter @EliNachmany.