5 Players to Target in Fantasy Football Based on End-of-Season Schedule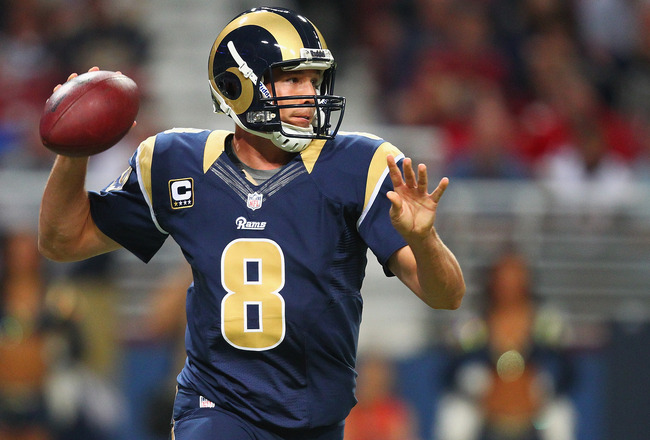 Dilip Vishwanat/Getty Images
Most fantasy football owners just look at their team on a week-to-week basis, while some more involved owners will look a week or two in advance when adjusting their rosters. The very best owners, however, will not only plan for the near future but look ahead to Week 14 and beyond.
These last few games are difficult to plan for in advance, with injuries piling up throughout the course of the season and stats often being influenced by the playoff picture, but it's worth at least looking into the future and trying to pick out a few players to watch out for.
Here's a list of players that you should hold onto or acquire via waivers or a trade.
Lance Moore/Devery Henderson
Chris Graythen/Getty Images
The Saints have been extremely disappointing thus far, but they still have a formidable passing attack. Drew Brees does a great job spreading the ball around and taking advantage of the opponents' weaknesses.
While this is good for the Saints, it can be extremely frustrating for fantasy owners. Moore could put up 7/110/2 or 2/24/0 in consecutive weeks and nobody would be surprised, and Henderson puts up a big game every once in awhile, too.
But the injury bug tends to bite New Orleans' wideouts pretty often, so there's always a chance that one of these two will get the opportunity to step up and get more targets.
In Week 15, the Saints get to play at home against a horrible Tampa Bay secondary that is allowing well over 300 passing yards per game. Then in Week 17, the Saints get Carolina at home, and could definitely put up big numbers in that game as well.
If he gets healthy, Moore is a good flex option now and could come in handy late in the season, while Henderson is definitely worth adding and stashing on your bench if he's available.
DeMarco Murray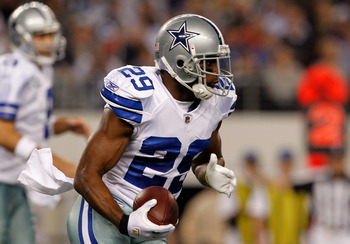 Tom Pennington/Getty Images
Murray is an ideal buy-low player right now. He's had a couple slow games but still has a ton of potential. If the Cowboys can get their act together on offense, Murray's numbers should soar.
In Week 14, the Cowboys go up against Cincinnati's average defense at home. In Week 16, the Cowboys get to play the Saints and their league-worst rushing defense. In Week 17, they play the Redskins at home, who give up a lot of points.
The pieces are there for Murray to have a big impact late in the season. Try to work out a deal for him this upcoming week before it's too late.
Andrew Luck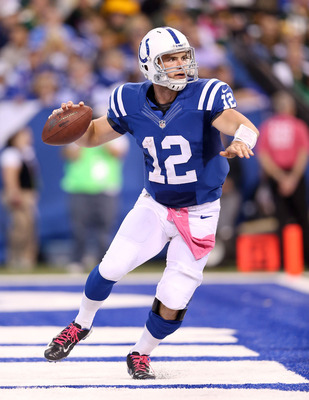 Andy Lyons/Getty Images
Even though Robert Griffin III seems to get more national attention these days, Luck has put up pretty solid numbers in the early part of his rookie campaign.
He's a smart player and will continue to get better throughout the season. Although the Colts play the Texans in Week 15 and 17, I bet that Houston sits most of their starters in Week 17 and Luck could have a big game.
The Colts also have pretty good matchups in Week 14 and 16, against the Titans and Chiefs, respectively. The Titans in particular have been kind to offenses so far this season, allowing the most points against in the NFL.
If you have Luck on your roster, make sure you keep him. If he's somehow on the waiver wire, add him immediately. And if you can trade for him, do so. Offer C.J. Spiller for him. You'll thank me later.
Sam Bradford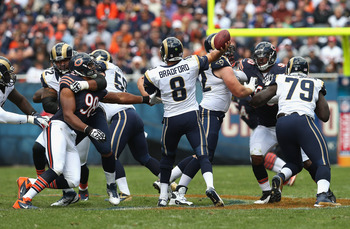 Jonathan Daniel/Getty Images
Bradford has put up pretty decent numbers thus far, but definitely has some room to improve as the season wears on. Unfortunately he'll be without his top receiver, Danny Amendola, for roughly six weeks.
But six weeks means Amendola will be back around Week 12, and then ease himself back in until Week 14 when St. Louis goes up against an average Buffalo pass defense.
Then in Week 16, Bradford leads the Rams against the awful Tampa Bay secondary, and should have a fully healthy Amendola to throw to. If your starter is hurt or benched for the playoffs, Bradford could be your saving grace.
Ahmad Bradshaw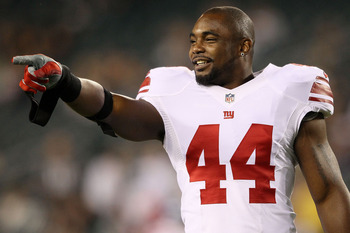 Alex Trautwig/Getty Images
Bradshaw looks to be back on track after a monster game in Week 5. As long as he stays healthy, he should put up good numbers for the remainder of the season.
In Week 14, the Giants play the Saints and their horrendous run defense. In Week 15, they play the Falcons, who actually are pretty weak against the run even though they've had a great overall start to the season.
Although this past week's game will inflate Bradshaw's current value, keep an eye on him and see if his stock drops some over the next couple weeks. If it does, jump on the opportunity and try to make a move.
Keep Reading