What Each MLB Team Will Attempt to Change Through Free Agency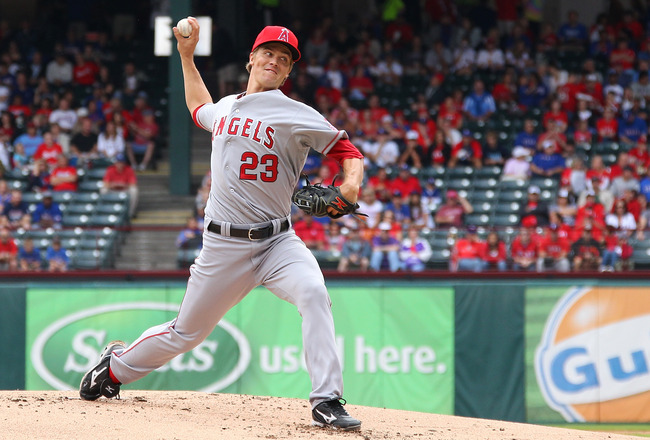 Rick Yeatts/Getty Images
Once the 2013 MLB offseason begins, teams will be looking for a number of different ways to improve. Some teams will look to make trades, while almost every team in the league will go after free agents.
With a solid free-agent class highlighted by Josh Hamilton and Zack Greinke, there will be a lot of players who garner attention from teams around the league. In addition to the big-money free agents, there will be a number of other players who can make an impact during the 2013 MLB season.
Teams that struggled in 2012 will look to pick up players who can get them to the postseason, while teams that were in the playoffs in 2012 will look to sign players who can help them win the World Series in 2013.
Arizona Diamondbacks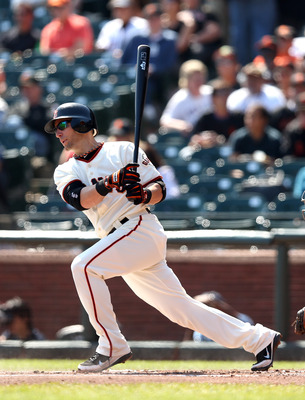 Ezra Shaw/Getty Images
The National League West should be a very competitive division once again in 2013, and the Arizona Diamondbacks will need to make some changes if they are going to have a shot at the postseason.
Shortstop could be the most pressing area of need for the Diamondbacks this winter since they traded Stephen Drew. Arizona could try to sign Jason Bartlett or Marco Scutaro.
Atlanta Braves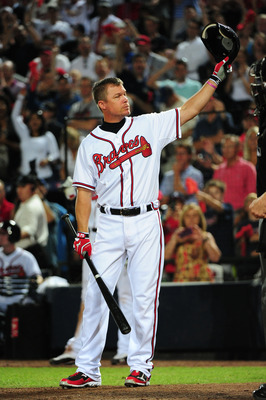 Scott Cunningham/Getty Images
Replacing Chipper Jones is not going to be an easy feat for the Atlanta Braves. He was the face of their franchise for many years, and his production will not be easy to match.
Even though the Braves already have Juan Francisco, they will still look to acquire a veteran third baseman this winter (h/t Andy Johnston of FS South). Kevin Youkilis could be an option for Atlanta.
Baltimore Orioles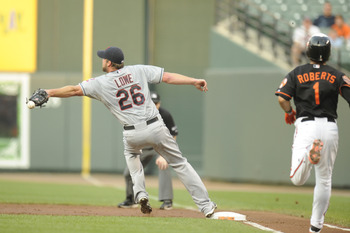 Mitchell Layton/Getty Images
There was a time when Brian Roberts was a very reliable source of offense for the Baltimore Orioles. Over the past few years, Roberts has been hurt and has not produced much.
Baltimore still has Roberts under contract for the 2013 season, but that does not mean that he will be the team's starting second baseman. The Orioles could look for a free-agent second baseman to help build on the success that they had in 2012.
Boston Red Sox
Dilip Vishwanat/Getty Images
Almost everything went wrong for the Boston Red Sox in 2012. They will need to make quite a few changes this winter if they are going to be a playoff team once again.
Boston will almost certainly be looking for a true top-of-the-rotation starter. If they don't go after Zack Greinke, they could make Kyle Lohse one of their targets.
Chicago Cubs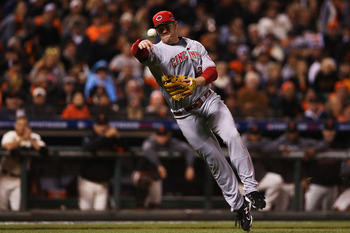 Jeff Gross/Getty Images
Theo Epstein is going to need to make at least a few moves this winter to turn the Chicago Cubs into a contender. As a result, the Cubs could be very active on the trade and free-agency markets.
Third base could be an area of concern for the Cubs if they do not think that Josh Vitters is ready to take over the position. Scott Rolen may fit in as a short-term solution for the Cubs.
Chicago White Sox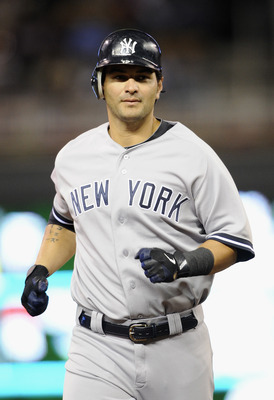 Hannah Foslien/Getty Images
Even though Kevin Youkilis demonstrated some good power during his stint with the Chicago White Sox in 2012, it appears as if the team will not be picking up his $14 million option for the 2013 season (h/t Bruce Levine of ESPN Chicago).
Chicago could look to the free-agency market to find a new third baseman. The White Sox could try to pursue Eric Chavez.
Cincinnati Reds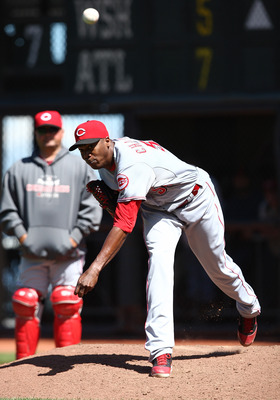 Tony Medina/Getty Images
After Ryan Ludwick's incredible second half, the outfield is no longer that much of a concern for the Cincinnati Reds. While center field could be considered an issue, the Reds will likely go with Drew Stubbs once again next year.
Cincinnati was one of the best teams in baseball in 2012, so they do not need to make any major changes. They could look for another piece for the back end of their bullpen.
Cleveland Indians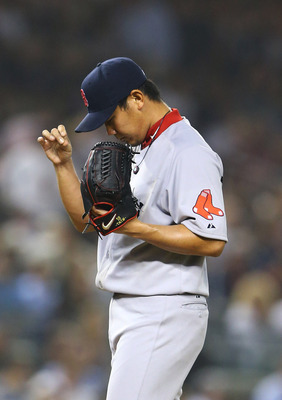 Al Bello/Getty Images
The Cleveland Indians struggled both offensively and on the mound in 2012, and their team is in need of an overhaul. Some players could find their way out of town after the Indians make some signings this winter.
Starting pitching will be a key point of focus for the Indians this winter. A pitcher like Daisuke Matsuzaka would be an interesting fit for them.
Colorado Rockies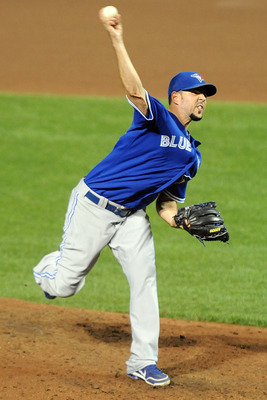 Mitchell Layton/Getty Images
With a 5.88 ERA this season, Colorado Rockies starting pitchers were the worst in the major leagues (h/t ESPN). The Rockies will obviously look to sign starters who can make an impact next season.
Carlos Villanueva and Joe Saunders could both be interesting names for the Rockies next season. Either of those players would greatly improve the Rockies' rotation.
Detroit Tigers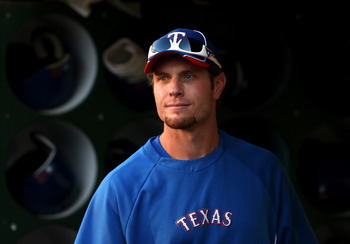 Ezra Shaw/Getty Images
Triple Crown winner Miguel Cabrera and Prince Fielder are a great core for the Detroit Tigers' lineup. It will get even better next season when Victor Martinez returns.
If the Tigers make an improvement in the outfield over the winter, then their lineup could be even scarier. They have a decent chance of signing Josh Hamilton this offseason.
Houston Astros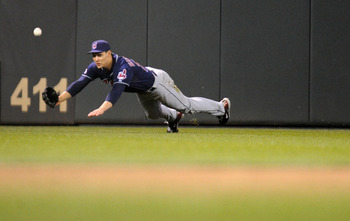 Hannah Foslien/Getty Images
For a team in rebuilding mode, the offseason presents an interesting opportunity. They can try to look for possible bargains who can come in and have good years.
That should be the Houston Astros' approach to this winter. A player like Grady Sizemore would be someone interesting for the Astros to take a risk on.
Kansas City Royals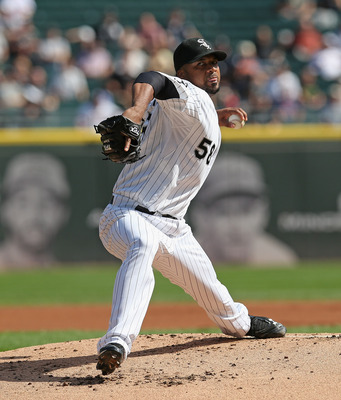 Jonathan Daniel/Getty Images
The Kansas City Royals lineup should see two talented young players from the organization move into starting roles in 2013. Both Wil Myers and Johnny Giavotella should make an impact next year.
This means that the starting rotation will be the area where the biggest changes will be made for the Royals. Francisco Liriano could do well in Kansas City.
Los Angeles Angels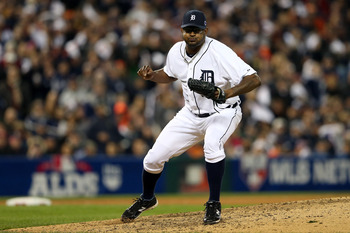 Leon Halip/Getty Images
Even though the Los Angeles Angels signed Albert Pujols and C.J. Wilson during the 2012 offseason, they failed to make the postseason. The Angels will address the reasons for this failure during the 2013 offseason.
Angels GM Jerry Dipoto should have addressed the bullpen last year, and now, that will likely be an area that gets a lot of attention this winter (h/t Nick Cafardo of The Boston Globe). If Jose Valverde is willing to take on a set-up role, then he could fit with the Angels.
Los Angeles Dodgers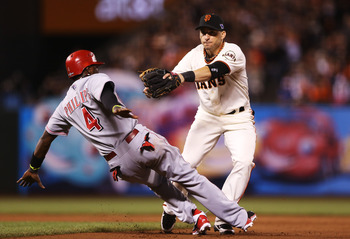 Jeff Gross/Getty Images
By bringing in Adrian Gonzalez, Hanley Ramirez, Josh Beckett and Carl Crawford, the Los Angeles Dodgers filled most of the positions that they would have had open heading into the 2013 offseason.
That does not mean that the Dodgers won't make a few moves this winter. Second base is an area that they need to address. Marco Scutaro may be their best option at that position.
Miami Marlins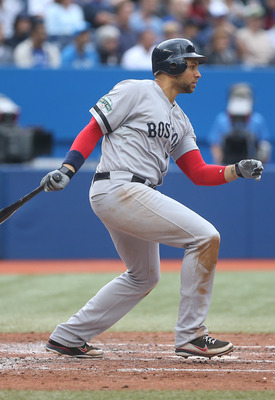 Tom Szczerbowski/Getty Images
Going on a big spending spree during the 2012 offseason did not get the Miami Marlins to the postseason, so they will likely chance their approach this winter. Don't expect the Marlins to bring in one of the biggest names on the market.
That does not mean that the Marlins won't make a significant change or two. Finding a first baseman will be important for the Marlins, and James Loney could be an option.
Milwaukee Brewers
Tom Szczerbowski/Getty Images
The Milwaukee Brewers looked good offensively during the 2012 season, and their starting rotation was not bad either. However, Milwaukee missed the playoffs because its bullpen was horrendous.
Finding a few good relievers this winter could easily turn the Brewers into a playoff team. Brandon Lyon could find himself in a Brewers jersey next season.
Minnesota Twins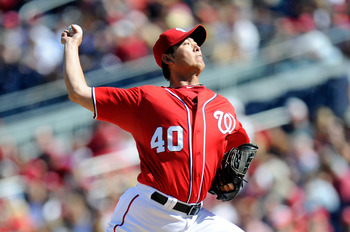 Greg Fiume/Getty Images
There are a number of things that the Minnesota Twins are going to need to fix this offseason. That should be expected from a team that won just 66 games on the year.
In addition to fixing their infield, the Twins need to make a few upgrades to their starting rotation. Chien-Ming Wang would make an interesting low-risk, high-reward signing for the Twins.
New York Mets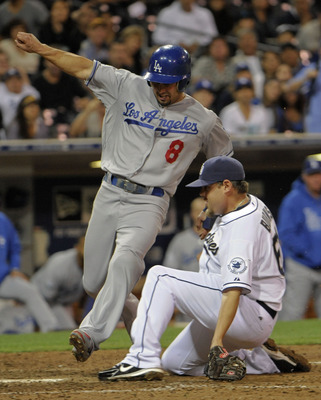 Denis Poroy/Getty Images
The New York Mets struggled to find consistency from their outfielders all season. While they have some internal options to fill their openings for next season, turning to a free agent would be a smarter move.
New York is not going to be able to sign any of the big name outfielders like Josh Hamilton or Michael Bourn, but there are still options out there for them. Shane Victorino would be a really intriguing addition.
New York Yankees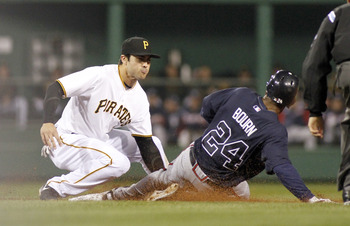 Justin K. Aller/Getty Images
Even though he has put up good numbers since he joined the team, the New York Yankees may let Nick Swisher walk this winter. If this does happen, then the Yankees will need to find someone to replace him.
Michael Bourn will be on the free-agent market and could work well with the current lineup that the Yankees have.
Oakland Athletics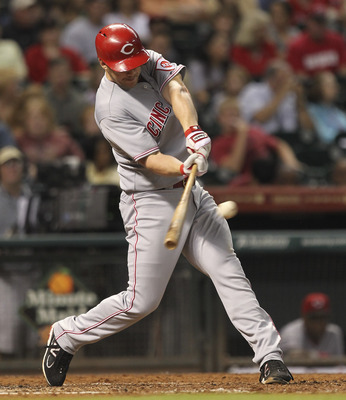 Bob Levey/Getty Images
The Oakland Athletics will not be able to sneak up on any teams like they did this season. Following their AL West title, the Athletics will have a target on their backs next season.
Oakland will need to make a few changes if they are going to repeat as division winners. Finding a third baseman, such as Scott Rolen, would be a good start.
Philadelphia Phillies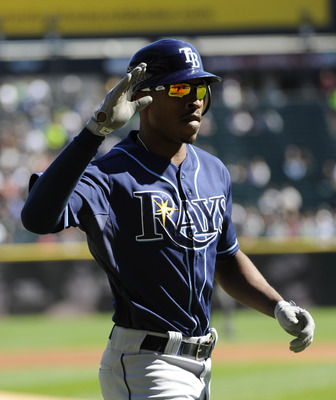 David Banks/Getty Images
This season should certainly be characterized as a disappointment for the Philadelphia Phillies. They will be looking to return to the level of success that they have become accustomed to over the past few years.
Finding an outfielder should be a priority for the Phillies this winter. B.J. Upton could be a big run-producer in their lineup.
Pittsburgh Pirates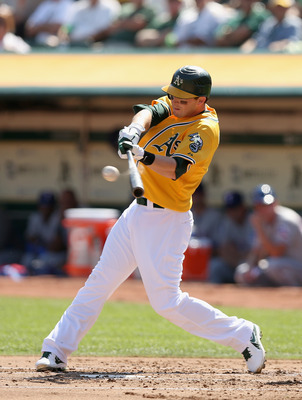 Ezra Shaw/Getty Images
During the past two seasons, the Pittsburgh Pirates have gotten off to encouraging starts, but they have not been able to sustain their success throughout the course of the year.
Pittsburgh is going to need at least a few players who can help them change that. If the Oakland Athletics do not pick up Stephen Drew's option, the Pirates should go after him.
San Diego Padres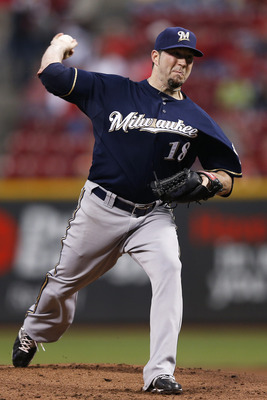 Joe Robbins/Getty Images
Even though Chase Headley may be a popular name in trade conversations this winter, the San Diego Padres would be better off if they hold on to him. That means they are going to need to turn to free agency to improve their roster.
Only one member of the Padres rotation who started more than 10 games this year had an ERA-plus better than 100. This shows that the starting rotation is certainly something that needs to be improved, and Shaun Marcum can help them with that.
San Francisco Giants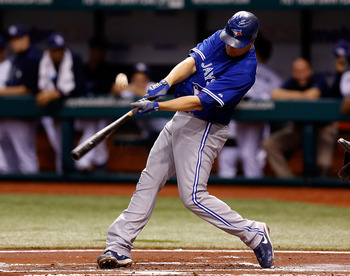 J. Meric/Getty Images
If there is one position that has been a problem for the San Francisco Giants this year, it's shortstop. The Giants have a few options to fill the position next year.
They can stick with Brandon Crawford, find a new shortstop via free agency or re-sign Marco Scutaro and move him to short. The third case would likely require the Giants to pick up a free-agent second baseman, such as Kelly Johnson.
Seattle Mariners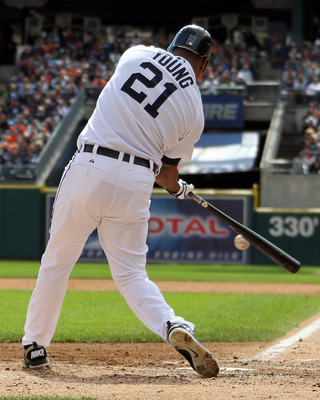 Dave Reginek/Getty Images
Young and talented players should be the Seattle Mariners' focus this winter as they look to transition from a last-place team into a contending one.
An outfielder should be the first player who the Mariners sign this winter. Delmon Young is a risky signing, but he does fit well with the Mariners based on his age and production.
St. Louis Cardinals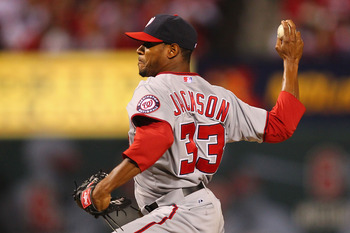 Dilip Vishwanat/Getty Images
One of the biggest changes that the St. Louis Cardinals make next year will be at second base. They will likely hand the position over to youngster Kolten Wong.
That will likely not be the only change the Cardinals make. They will need to try to replace Kyle Lohse, and Edwin Jackson could return to St. Louis to do just that.
Tampa Bay Rays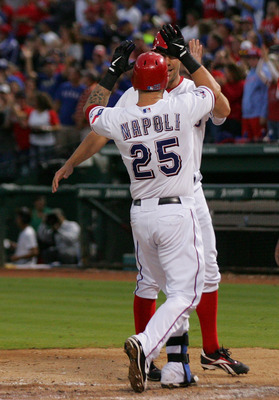 Rick Yeatts/Getty Images
Although they made a valiant effort, the Tampa Bay Rays fell short of the postseason this year. A few small changes should make them a playoff team once again in 2013.
Finding a first baseman will be a priority for the Rays. While he may be a little expensive for them, signing Mike Napoli could also address their issues at catcher on a part-time basis.
Texas Rangers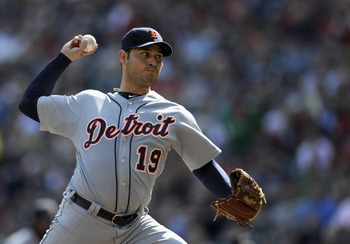 Hannah Foslien/Getty Images
The biggest question in Texas this winter will be in regards to Josh Hamilton's future. While the Buster Olney claims the Rangers are the favorites to sign him this winter, that does not mean that he will return.
Assuming that Hamilton does return, the Rangers still have a few other positions to address. Finding a starting pitcher will be important, and Anibal Sanchez could find himself with the Rangers next year.
Toronto Blue Jays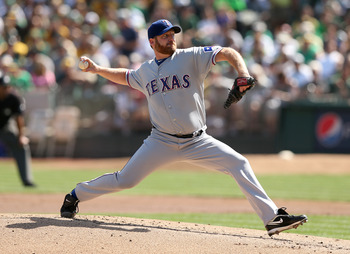 Ezra Shaw/Getty Images
There are a number of different positions that the Toronto Blue Jays need to address if they are going to become a competitive team in 2013. Some of those will be filled internally, while they will look to the free-agent and trade markets to address others.
Finding a true top-of-the-rotation starter will be important for the Blue Jays. Zack Greinke likely is not an option, but Ryan Dempster may be one.
Washington Nationals
Elsa/Getty Images
The Washington Nationals finished the 2012 season with the best record in baseball. That does not mean that they won't look to make any changes this winter.
Edwin Jackson is a free agent, and the Nationals might need to find a replacement for him. Hiroki Kuroda might be a good solution for Washington.
Keep Reading