NASCAR's Most Wreck-Prone Drivers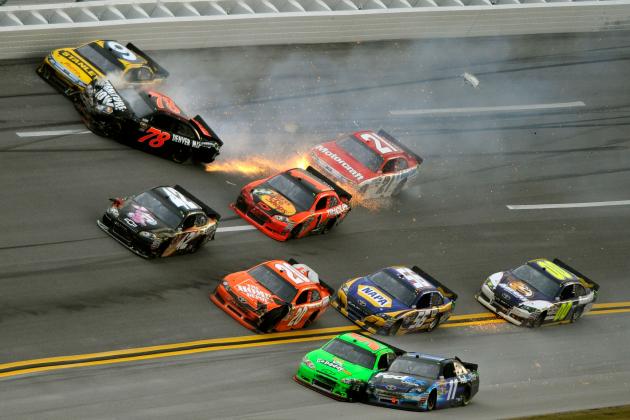 Jared C. Tilton/Getty Images

Sunday's Sprint Cup race at Talladega Superspeedway is the only restrictor-plate event in the ten-race Chase for the Sprint Cup playoff. It's also the only race with serious potential for the "big one," a major wreck that has the ability to eliminate dozens of competitive cars in a span of ten seconds or less.
With that in mind, there are certain drivers who are better than others at avoiding such accidents on race day. Chances are, those who are best at it are running in this year's Chase, but over the years, sometimes even superstars (well, former superstars) can establish a nasty habit of tearing up equipment.
Which drivers have fallen hardest for that habit? Let's find out.
Begin Slideshow

»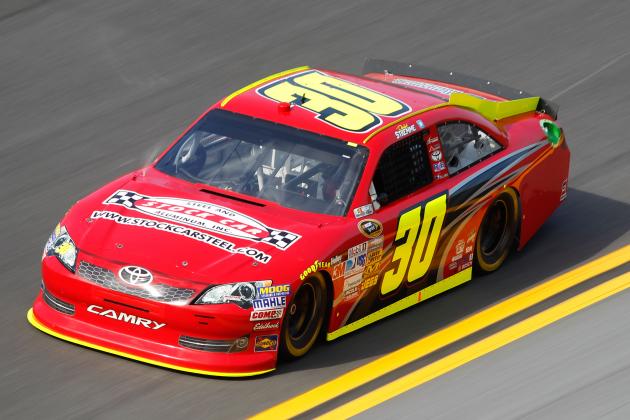 Todd Warshaw/Getty Images

Stremme was NASCAR's most crash-prone driver in 2009, his lone season behind the wheel of a Penske Racing Dodge. Ever since, he's been struggling to get back into a competitive ride and prove that he has what it takes to compete at the Sprint Cup level, finally landing a start-and-park ride at Inception Motorsports.
It doesn't wreck out of many races, but it doesn't finish them, either.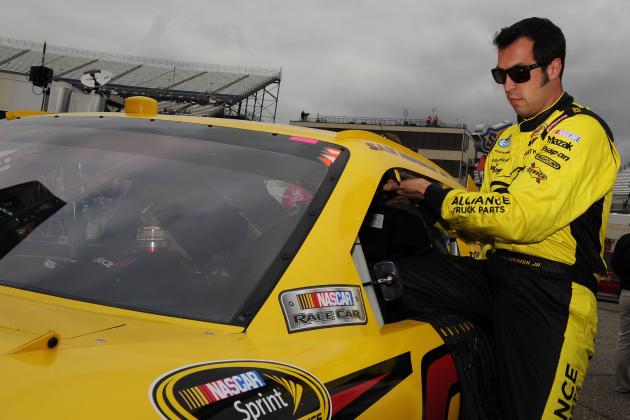 Patrick Smith/Getty Images

Hornish is another reclamation project who had his worst season with Penske, having suffered the most accidents in 2008 in the early stages of his transition from IndyCar. He's been making the most of a second chance for the past two seasons, contending for this year's Nationwide title and doing a fine job with spot duty at the Sprint Cup level.
Unfortunately, Hornish's future in 2013 isn't yet secure, so we don't know what he can do with a second chance at full-time Cup duty.
Chris Graythen/Getty Images

Once likened to an "arrow without feathers," Ragan's 2007 rookie season was marred by the most crashes in the sport. His 2011 season was marred by multiple crashes as well, and that combined with underperformance elsewhere led to his exile from Roush Fenway Racing and subsequent resurfacing at Front Row Motorsports.
This year, Ragan has been involved in accidents at two of three restrictor plate races.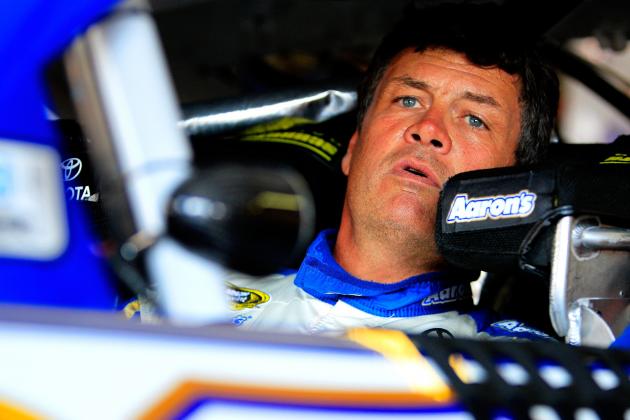 Sean Gardner/Getty Images

Waltrip's 2005 season, his last with Dale Earnhardt Inc., was sullied by the most accidents of any driver in the Cup Series. He struggled so greatly in his last few years as a full-time driver, that future employee Clint Bowyer once called him "the worst driver in NASCAR."
Luckily for Waltrip, his ownership endeavor has been much more successful, especially this year, where all three of his cars are a threat to win on any given weekend.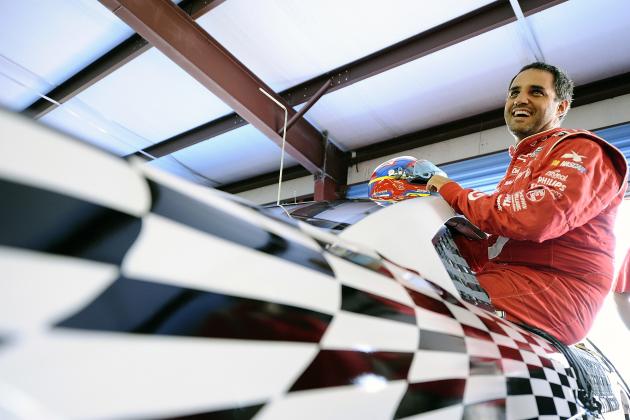 Jared C. Tilton/Getty Images

Montoya's reputation as a crashing driver comes from his level of aggression on the track, which often leads him into trouble with other drivers. He wrecked teammate Jamie McMurray at Las Vegas in 2010, as well as rival Ryan Newman at Richmond last year and Bristol this year.
Despite appearing in the 2009 Chase, more often than not Montoya struggles to remain both consistent and clean throughout the course of the year.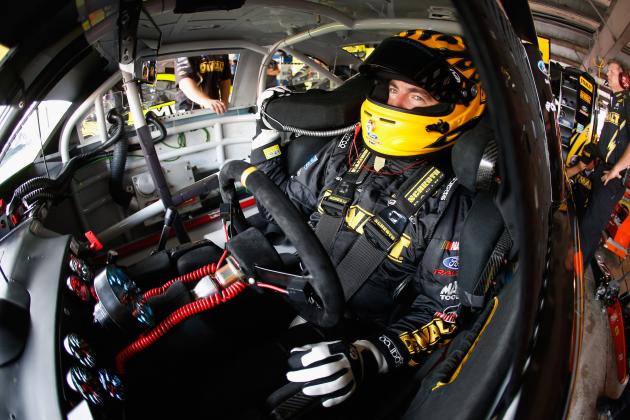 Chris Graythen/Getty Images

You wouldn't think it, but Ambrose was actually the most crash-prone driver in the sport in 2010, with 19 spins or accidents along the way. That was part of the reason why he didn't return to JTG Daugherty Racing in 2011, but in his past two years at Richard Petty Motorsports, he's made significant strides in becoming a bona fide competitor.
Ambrose is even beginning to contend on ovals, scoring two-consecutive top fives after winning at Watkins Glen in August.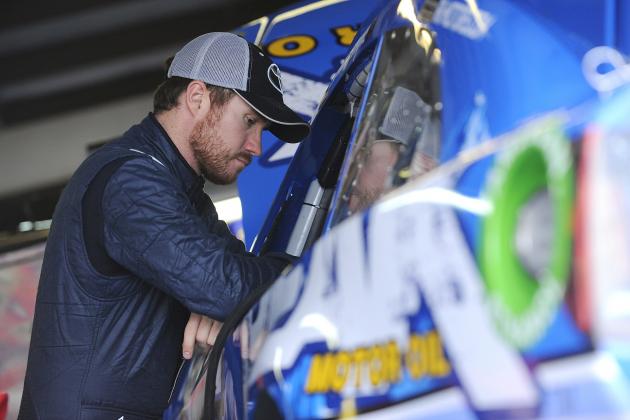 Jared C. Tilton/Getty Images

With all credit to Vickers for an astounding limited 2012 schedule, the entire reason why he's only in a car for eight races this year is because 2011 was an outright disaster. Jamie McMurray, Tony Stewart and Matt Kenseth in particular were some of the drivers who Vickers struggled to race cleanly with last year.
In fact, his lengthy on-track feud with Kenseth, including multiple retaliatory accidents both ways, is a big part of why he didn't find even a partial Cup schedule this year until the season had already started.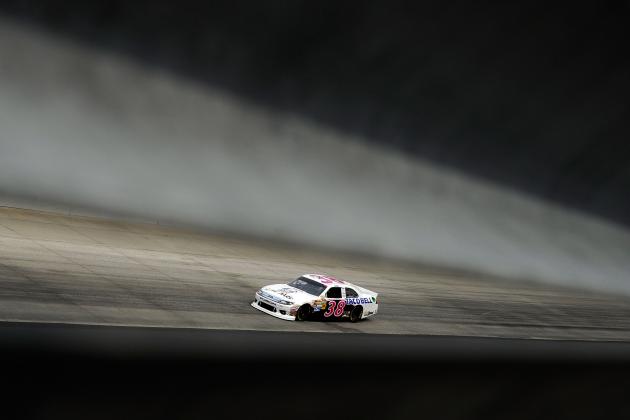 Patrick McDermott/Getty Images

Frequently in the middle or back of the pack, Gilliland has an unfortunate tendency to get caught up in other people's messes. Consider Dover this year, when he was part of the large wreck on lap 10 that eliminated most of the fringe teams in the sport.
That's prone to happen to a team that isn't running top-tier equipment with factory support, but the positioning still leaves Gilliland prone to getting into trouble.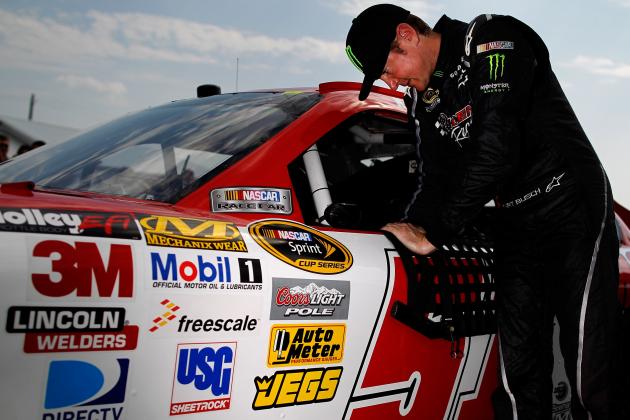 Tom Pennington/Getty Images

It's been a long way to fall for the inaugural Chase champion, whose bad luck and bad temper cost him a Penske ride at the end of last year. This season, spent up until this weekend with Phoenix Racing, has been a struggle, with incidents at Las Vegas, Talladega, Darlington, Pocono and Michigan among the reasons Busch is currently 26th in series points.
He'll attempt to turn his career around with Furniture Row Racing starting next week at Charlotte, but he'll have to do a better job of keeping his car out of trouble—and his mouth shut, ideally.