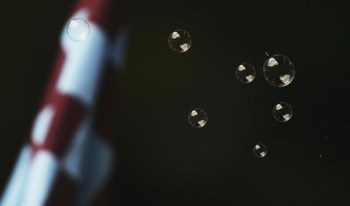 The following lists the overall Power Rankings of the top 25 bubble teams. I take into consideration RPI, SOS, quality wins, bad losses, and the last 10 games. All of these rankings are based off of what things look like as of March 8. In the end, I list the overall Power Rankings, followed by some observations.
Teams That Are Locks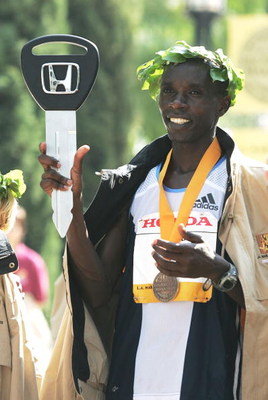 These locks are based on a review of what most analysts are purporting at this point. It includes only teams from conferences where there is a reasonable possibility such conferences could have two bids or more.
ACC (5): Duke, North Carolina, Wake Forest, Clemson, Florida St.
Big Ten (5): Purdue, Michigan St., Illinois, Wisconsin, Ohio St.
Big East (7): Pitt, UConn, West Virginia, Syracuse, Marquette, Louisville, Villanova
SEC (2): LSU, Tennessee
Pac-10 (4): Arizona St., UCLA, Washington, California
Big 12 (5): Oklahoma, Texas, Kansas, Texas A&M, Missouri
Mountain West (2): Utah, BYU
C-USA (1): Memphis
West Coast (1): Gonzaga
Atlantic 10 (1): Xavier
Horizon (1): Butler
Assuming no major upsets will occur in the above 11 conferences, this leaves room for only 11 at-large spots.
The 25 Bubble Teams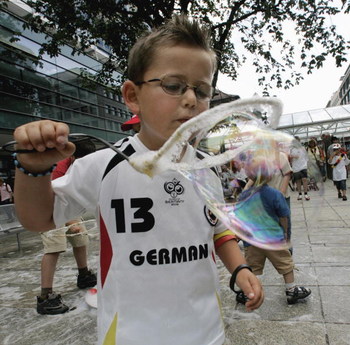 Here's a list of the 25 Bubble Teams under judgment (in no particular order).
Providence
Michigan
Minnesota
Penn State
South Carolina
Florida
Boston College
Maryland
Virginia Tech
Miami
Oklahoma State
Creighton
New Mexico
San Diego State
UNLV
Utah State
Dayton
Rhode Island
Arizona
Saint Mary's
Siena
Davidson
USC
Auburn
Georgetown
RPI Rankings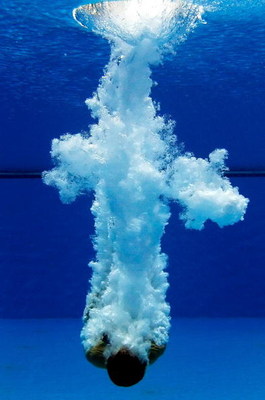 These are the RPI rankings of the bubble teams as of March 8.
1. Dayton (23)
2. Siena (24)
3. Oklahoma St. (25)
4. Utah St. (26)
5. Minnesota (40)
6. Michigan (41)
7. Creighton (42)
8. San Diego State (44)
9. Georgetown (46)
10. South Carolina (48)
11. Florida (49)
12. Saint Mary's (50)
13. Miami (Fla.) (51)
14. Arizona (52)
15. Boston College (54)
16. UNLV (55)
17. New Mexico (57)
18. Southern California (58)
19. Virginia Tech (59)
20. Penn State (61)
21. Rhode Island (62)
22. Auburn (63)
23. Maryland (65)
24. Davidson (68)
25. Providence (71)
Strength of Schedule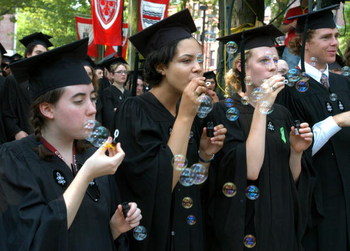 Here are the Strength of Schedule standings as of March 8.
1. Georgetown (3)
2. Michigan (10)
3. Oklahoma State (11)
4. Maryland (21)
5. Miami (23)
6. Virginia Tech (28)
7. Southern California (31)
8. Arizona (32)
9. Minnesota (38)
10. Providence (44)
11. Boston College (57)
12. San Diego State (67)
13. Auburn (72)
14. Siena (76)
15. Penn St. (79)
16. New Mexico (81)
17. UNLV (83)
18. Florida (85)
19. South Carolina (90)
20. Dayton (91)
21. Creighton (106)
22. Rhode Island (122)
23. Utah St. (137)
24. St. Mary's (166)
25. Davidson (176)
Quality Wins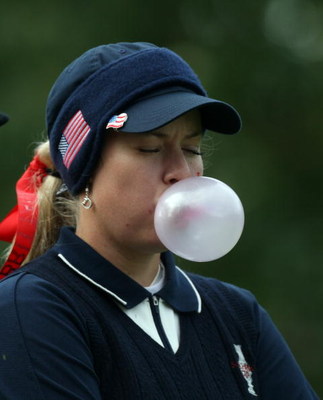 These are the Quality Win Rankings. I use a point system that goes as follows.

Wins over the RPI Top 10: 5 pts.
RPI 11-25: 4 pts.
RPI 26-50: 3 pts.
RPI 51-75: 2 pts.
RPI 76-100: 1 pt.
The symbol "t" means there is a tie.
1. Michigan (28 pts.)
2t. Penn State (24 pts.)
UNLV
4t. Georgetown (23 pts.)
Boston College
Minnesota
Arizona
8t. Dayton (19 pts.)
Maryland
Creighton
Oklahoma State
12t. New Mexico (16 pts.)
Providence
14t. Miami (15 pts.)
Florida
16t. Virginia Tech (13 pts.)
Rhode Island
18. South Carolina (12 pts.)
19t. Southern California (11 pts.)
Auburn
San Diego State
22. Saint Mary's (8 pts.)
23t. Utah State (7 pts.)
Siena
25. Davidson (3pts.)
Bad Losses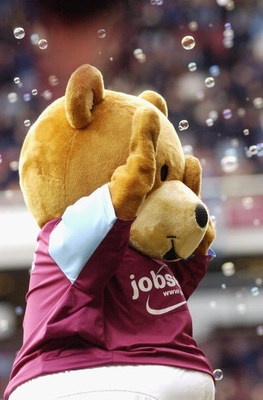 I use a similar calculation to the quality win calculation, except the lowest point total gets the higher ranking. I start at 51 RPI because none of the teams that are locks (aside from auto bids), are below the Top 50 RPI.
Losses to RPI 51-75: 1pt.
RPI 76-100: 2 pts
RPI 101-125: 3 pts
RPI 126-150: 4 pts.
RPI 151-175: 5 pts.
RPI 176-200: 6 pts...and so on; you get the picture.
1. Oklahoma State (1 pt.)
2. Minnesota (2 pts.)
3. Penn St. (4 pts.)
4t. Michigan (5 pts.)
Providence
San Diego State
Utah State
8t. Arizona (7 pts.)
South Carolina
10t. Siena (9 pts.)
Davidson
Maryland
Georgetown
14t. Southern California (10 pts.)
Florida
Miami
17t. Rhode Island (11 pts.)
Saint Mary's
19. Auburn (12 pts.)
20. Virginia Tech (13 pts.)
21. Creighton (14 pts.)
22. Dayton (16 pts.)
UNLV
24. New Mexico (17 pts.)
25. Boston College (18 pts.)...a loss to Harvard hurts here.
Last 10 Games
This is pretty straightforward. Obviously, some teams have had tougher schedules; however, I feel the strength of schedule rankings balance this out.
1. Creighton (9-1)
2t. Siena (8-2)
New Mexico
Auburn
Rhode Island
6t. Davidson (7-3)
San Diego State
Utah State
Oklahoma State
10t. Dayton (6-4)
Arizona
Boston College
South Carolina
15t. UNLV (5-5)
Michigan
Maryland
Penn St.
19t. Miami (4-6)
Florida
Providence
Southern California
Georgetown
Minnesota
25. Virginia Tech (3-7)
Overall Bubble Rankings
These are the overall Power Rankings of the top 25 bubble teams. I take each team and add together their rankings from the five lists above. The lower the number the higher ranking they receive, i.e. Oklahoma State placed third, third, eighth, first, and sixth: I add these rankings—3+3+8+1+6= 21. 21 is the lowest number, thus, OK St. has the highest ranking.
1. Oklahoma St. (21)
2. Michigan (28)
3. Minnesota (39)
4. Georgetown (43)
5. Arizona (44)
6. San Diego State (49)
7. Siena (51)
8. Penn St. (55)
9. Creighton (58)
10t. Maryland (60)
Utah State
12. Dayton (61)
13t. South Carolina (65)
Miami
Boston College
16. Providence (70)
17. New Mexico (71)
18. Florida (76)
19t. Southern California (77)
UNLV
21. Rhode Island (78)
22. Auburn (79)
23. St. Mary's (85)
24. Virginia Tech (86)
25. Davidson (90)
OBSERVATIONS
1. Boston College most likely should be ranked higher, as their wins over UNC and Duke carry great weight. It seems very unlikely they will be left out.
2. Georgetown has great power numbers. However, the committee looks heavily at how teams play at the end of the season. Hence, despite Georgetown's gaudy numbers, they are still a long shot.
3. Oklahoma State and Michigan should both be in. However, they shouldn't tempt the committee by losing their first game of their respective tourneys; again, the committee weighs heavily on what happens down the stretch. See, for example, UNLV, Virginia Tech, Maryland, and Georgetown (all those teams are in big trouble because of how they've played lately)
4. It is now clearer to me why so many bracketologists have many Big Ten teams in. The three Big Ten Bubble teams rank high in several of the categories the committee will look at. Here, where 11 spots are up for grabs, three of the Big Ten Bubble teams appear to be one win away from grabbing a spot.
5. It is no surprise Virginia Tech is so low, especially when losing seven out of their last 10.
6. Creighton has decent numbers, but losing in the semifinals of the MVC cannot look good. The upcoming tourneys will ultimately dictate most of these bubble teams, as it appears very few are safe.
7. I hope the Committee doesn't award the SEC four bids just because they are the SEC.
8. Davidson is toast if they don't win their tourney. I should have gone with Kansas State or some other team. Why so many analysts still have them listed as a bubble team is beyond me. Their bubble has already been burst. They must win to get in.
9. Saint Mary's better hope the committee gives great deference to Patrick Mills' injury.
10. Let the bubble madness begin! Time for the conference tourneys!!!
Keep Reading