Which NFL teams are on upset watch as Week 5's games approach? When looking at this week's games, you may see a couple games you think are "sure-things" at first perusal.
But if history has taught you anything, you'd realize that nothing is ever a certainty in athletic competition.
How does the saying go?
"On any given Sunday"?
New York Giants vs. Cleveland Browns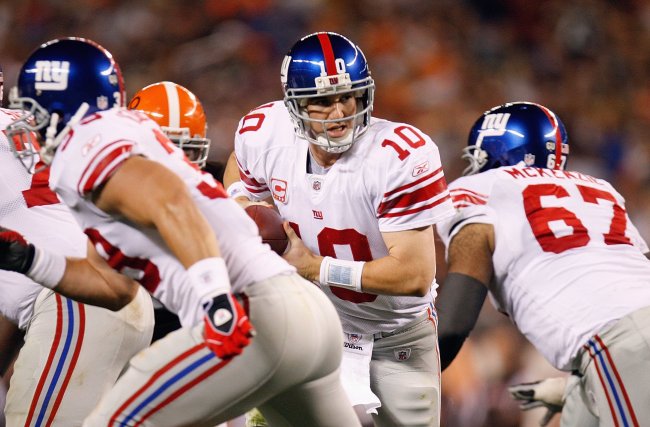 Gregory Shamus/Getty Images
The Giants can throw the ball at will it seems and the Joe Hadenless Browns have been incapable of doing much in preventing teams from torching their secondary.
This has posed a problem from the Browns who are operating with four rookies on the offensive side of the ball. They've been unable to keep the pace with opponents due to that inexperience.
However, there is an underlying factor at play in this game that will lead to this surprise pick. The Giants have seven players currently listed as doubtful our out for this matchup. That list includes: cornerback Jayron Hosley, defensive tackle Rocky Bernard, offensive tackle David Diehl, linebacker Keith Rivers, safety Kenny and wide receivers Hakeem Nicks and Ramses Barden.
Cleveland is relatively healthy despite losing wide receivers Travis Benjamin and Mohamed Massaquoi, who have been ruled out already by multiple sources.
For the Browns, this game is the perfect opportunity to finally finish a game and get into the win column. They'll be playing a depleted Giants team who is coming off of a big letdown against the Philadelphia Eagles.
Returning home to lick their wounds, the Giants are ripe for the taking for the winless Browns.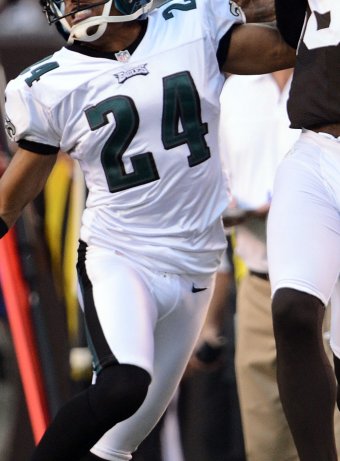 Eric P. Mull-US PRESSWIRE
Cleveland will be utilizing second-round supplemental draft pick Josh Gordon more this week in Massaquoi and Benjamin's absences. Gordon, a 6'5", 225-pounder from Baylor, has gotten nothing but praises for his practice this week, according to Terry Pluto of the Cleveland Plain Dealer.
Earlier in the year he was criticized for work ethic issues, but he's seen what it takes to succeed at the NFL level and is poised to take a big step forward given his opportunity this week.
The Browns will be able to run on the Giants just as many teams have been able to so far. Trent Richardson has big play ability and endless amounts of potential in both the running and passing game. He'll likely be the factor that puts the Browns narrowly over the Giants in this one.
Prediction: Browns 34, Giants 31
Washington Redskins vs. Atlanta Falcons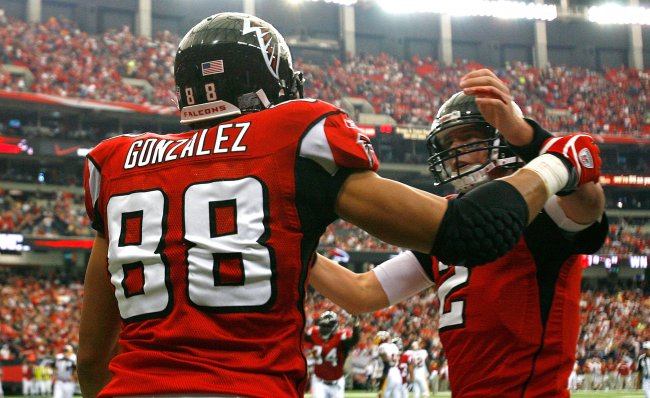 Kevin C. Cox/Getty Images
It's been exciting watching both of these two teams through the first four weeks of the season. Washington has been invigorated by its first-round draft pick and quarterback of the future Robert Griffin III.
The Falcons have just continued where they left off a season ago. They haven't added many pieces besides cornerback Asante Samuel in the offseason. Instead, the team has continued to grow together and have begun the 2012 season on a high note. They're currently undefeated and have been impressive to this point.
This 4-0 start matches the franchise record, set in 2004, meaning this week the Falcons are playing to become 5-0 for the first time in the team's history.
The 2-2 Redskins may have the answer to beating these Falcons. Last week, Atlanta's defense was exposed by Cam Newton and the Carolina Panthers. Like Newton, Griffin III is a very capable and willing runner out of the backfield. He utilizes the read-option to create uncertainty in the defense and reacts to how they react.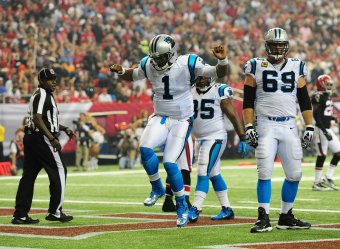 Scott Cunningham/Getty Images
Griffin III does this arguably better than anyone in the NFL—including Cam Newton. Couple that in with the team's ability to rush the football with fellow rookie Alfred Morris and it spells trouble for the Falcons who are allowing 146.3 yards per game on the ground.
It took the Falcons a miracle last-minute comeback to survive the Panthers last week and it will come down to that again against the Skins. This time, however, the results will be different.
Prediction: Redskins 27, Falcons 23
Mike Hoag Jr. is a Breaking News Team writer with Bleacher Report and also covers the NFL and the Cleveland Browns for the site.