Nebraska Football: 10 Things We Learned from Huskers' Loss vs. Ohio State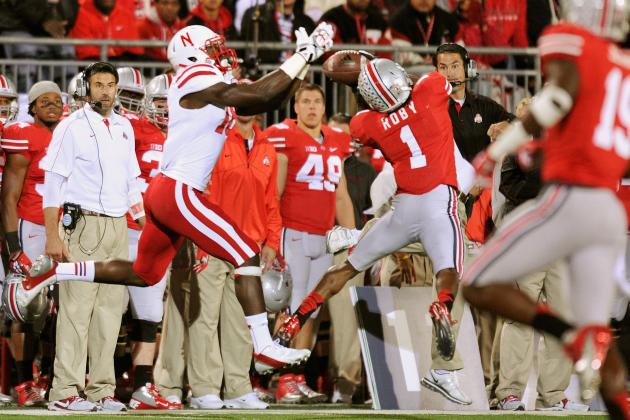 Jamie Sabau/Getty Images

On Saturday, in the second week of Big Ten play, Nebraska found itself on the losing end of the battle. It wasn't a blowout, but the Huskers did show weaknesses that Ohio State was able to exploit.
For awhile, it was a hard-fought game, and Nebraska really came out swinging. By the end, though, Ohio State had completely worn down and destroyed the Cornhuskers' defense.
So what did we learn from Nebraska's 63-38 loss?
Begin Slideshow

»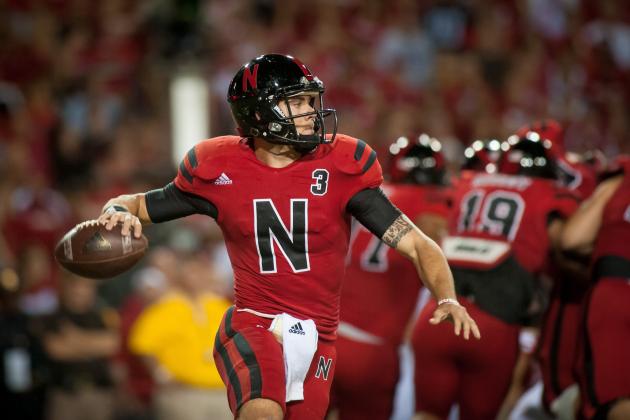 Eric Francis/Getty Images

The Nebraska quarterback is being asked to live up to an ideal that was placed on him a couple of seasons ago. Now that it's not working out quite as planned, he's taking a lot of flak.
Martinez has improved, but it's clear he still isn't fully confident in his abilities. With three interceptions against Ohio State, the quarterback took a step back.
It wasn't all bad, though. Martinez still shows flashes of potential. It ultimately comes down to his leadership, which is something he can't abandon when times get tough.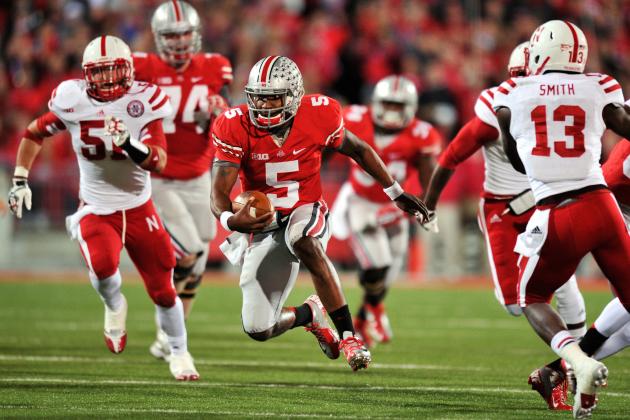 Jamie Sabau/Getty Images

For Husker fans, it's tough to see the defense struggle. After years of a powerhouse defense, the inconsistency is frustrating.
Nebraska allowed Braxton Miller to rush for 186 yards. On one play alone, the quarterback found a hole and ran for 72 yards. With head coach Bo Pelini being the defensive mastermind that he is, that's unsettling.
Needless to say, Saturday night proved that the defense has it in them to win. It showed that many times throughout the game. The problem was a lack of consistency.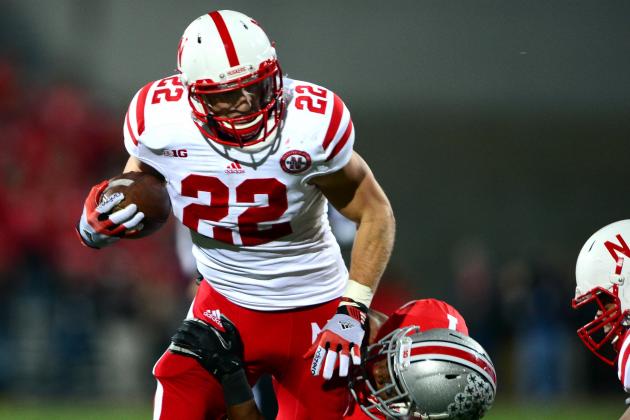 Andrew Weber-US PRESSWIRE

Watching Rex Burkhead peddle on a stationary bike on the sidelines was heartbreaking. It was clear the senior's knee was hurting and yet the I-Back desperately tried to fight through it.
While he didn't return to the game, the will he had to try was remarkable.
As he grimaced while running on the sidelines, his desire was still there. It is that passion and drive that have made him one of the most respected Nebraska athletes in a very long time. At the end of the day, Burkhead is Superman.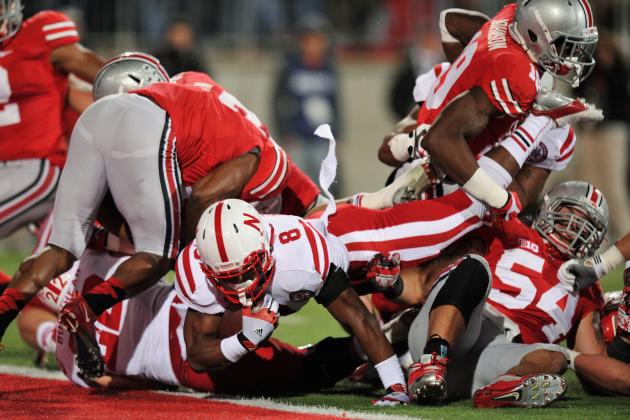 Jamie Sabau/Getty Images

Ameer Abdullah is not afraid. After scoring two touchdowns Saturday night, the running back clearly was hungry for more. While the Ohio State defense did everything in its power to hold him back, Abdullah never lost that fight.
Abdullah is on the brink of greatness. We see it every week as he fights for holes and jumps over defenders. He had eight carries for 31 yards on Saturday, which could have easily been more had he not been the focus of the Ohio State defense.
He will get better and make Nebraska better. It's only a matter of time.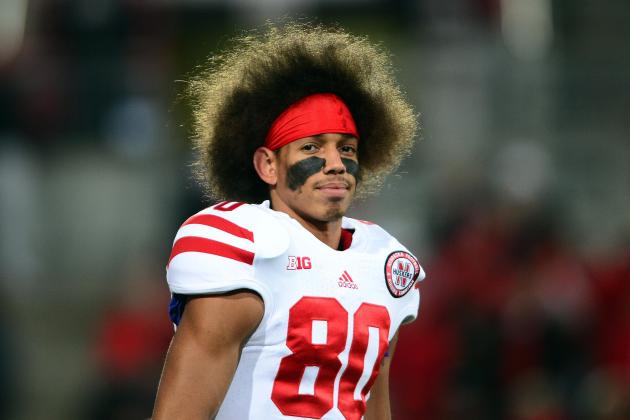 Andrew Weber-US PRESSWIRE

Let's stop being upset for a second as Husker fans and think good thoughts about Kenny Bell. Countless times Saturday night, he used his hands, not his body, to make catches. He put himself where he needed to be to make big plays, finishing with five receptions for 133 yards.
Beyond that, Bell knows how to block and how to help the team. If it's not his turn to make the big play, he's blocking the best he can. He's the epitome of a team player.
Alongside Abdullah, Bell has a bright future with the Huskers.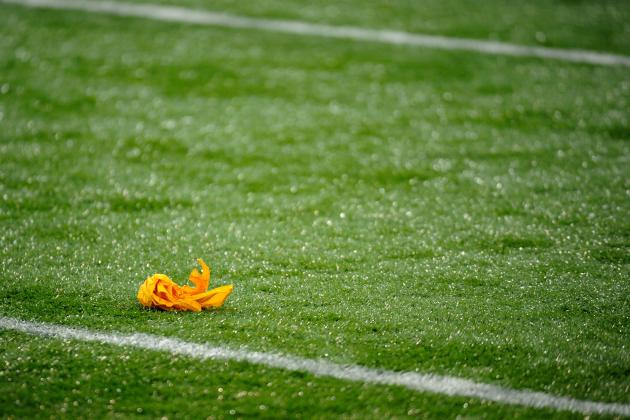 Hannah Foslien/Getty Images

A turnover here and there will ultimately bring this team down. What could have otherwise been a good game (or at least a much closer one) was ruined by the four turnovers.
From penalty flags to interceptions, Nebraska found itself giving up the ball more than any coach would like. It's just careless play.
If Nebraska wants to get better, finding a way to limit turnovers is key.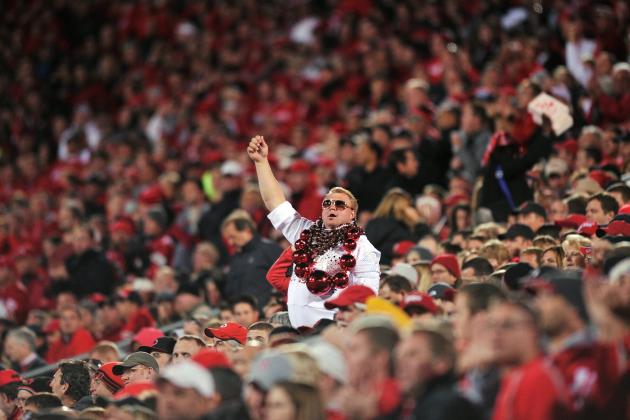 Jamie Sabau/Getty Images

Remember when road games were supposedly a good thing for Nebraska? While members of the Big 12, Bo Pelini talked about how his team fared better on the road.
That mentality no longer exists. In losses at Ohio State and UCLA, Nebraska allowed the home team and its fans to have their way. It was a daunting crowd in Columbus on Saturday. The 106,033 fans weren't exactly quiet. However, Nebraska needs to find a way to persevere in these situations.
This will be a challenge for Nebraska, which needs to prove it is capable of winning anywhere, not just in Lincoln.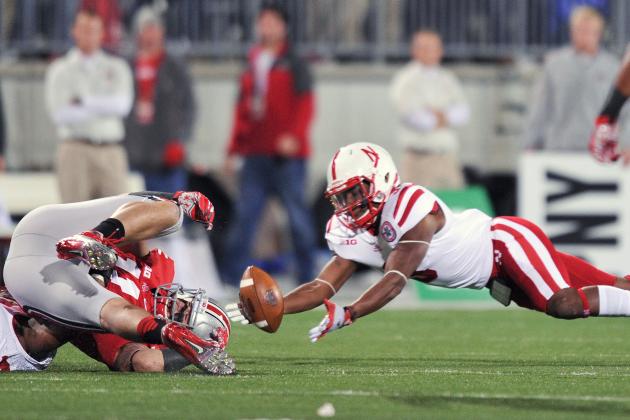 Jamie Sabau/Getty Images

There's a lot that can be said about this Nebraska team, but it has shown that it is good enough to take on just about anyone. A lot of questions remain, but the Cornhuskers are not a terrible team.
In fact, Bo Pelini has a team filled with guys capable of making big plays. All of them are talented enough and prove at moments they have what it takes. The key will be bringing this team together and having it play lights-out from start to finish.
For one reason or another, the consistency is just not there yet. Once it is, everything can and should click.
It won't be easy figuring out how to make it all come together, but it's something Pelini needs to do, especially if he wants this team to be worthy of a championship.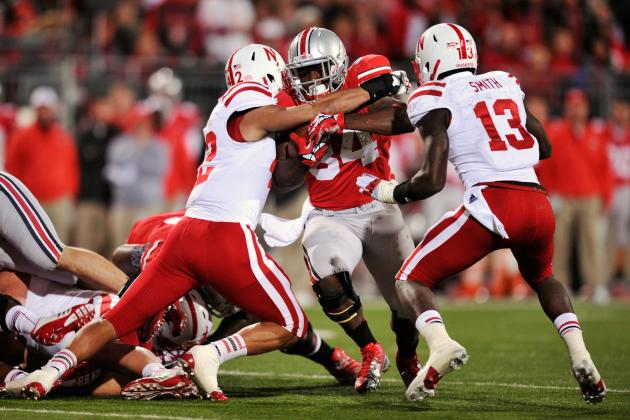 Jamie Sabau/Getty Images

It will be two weeks before Nebraska faces its next opponent. This is good. The Huskers need time to recoup and get the plan back on track.
Northwestern, the Huskers' next opponent, came to Lincoln last year and pulled off an upset. It's imperative that Nebraska does not lose to the Wildcats again if it wants to have any hope of reaching the Big Ten title game.
These next two weeks are going to be important for this team. It will allow time for growth and for Rex Burkhead to heal. As fans, there can only be hope that the week off will provide some clarity.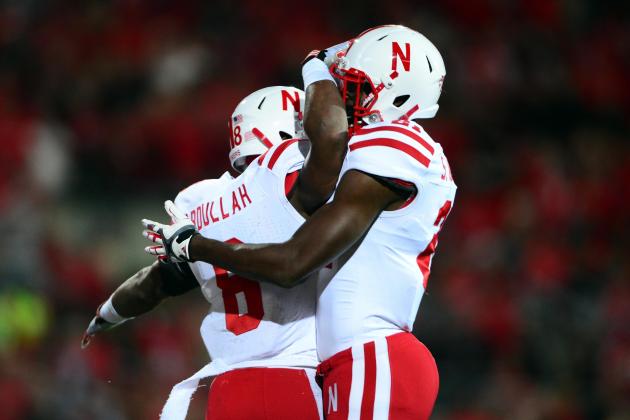 Andrew Weber-US PRESSWIRE

Whether or not you like it, Nebraska is still in the running for a trip to the Rose Bowl. With Ohio State ineligible, the competition on the Leaders side is not that intimidating.
The Huskers will have to get through the Legends, of course, but even that side of the conference isn't that tough. Michigan State, which won, and Northwestern, which lost, both struggled on Saturday, proving Nebraska is just as much in the race as anyone else.
Some fans may not like the way they get there, but the Huskers still could be California bound. That says more about the conference than it does about the team.