Every MLB Team's Most Electrifying Player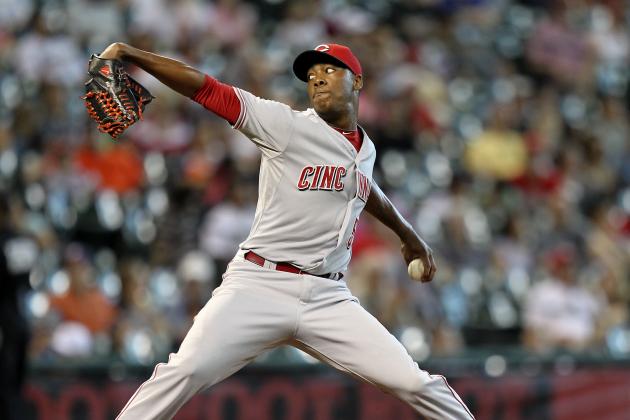 Bob Levey/Getty Images

Generally when an athlete is called "electrifying" we're referring to a kick returner or high-flying dunker, but there are baseball players who fall into the category of electrifying athlete in their own right.
In my mind, an electrifying baseball player is someone whose play can make casual baseball fans take notice of what they're doing on the field, and can at the very least elicit admiration and respect from fans of the opposing team for their skill set and performance on the diamond.
So here is a look at the most electrifying player on each MLB team, with my only stipulation being that the player must have played for the big league club at some point in 2012 (sorry Billy Hamilton).
Begin Slideshow

»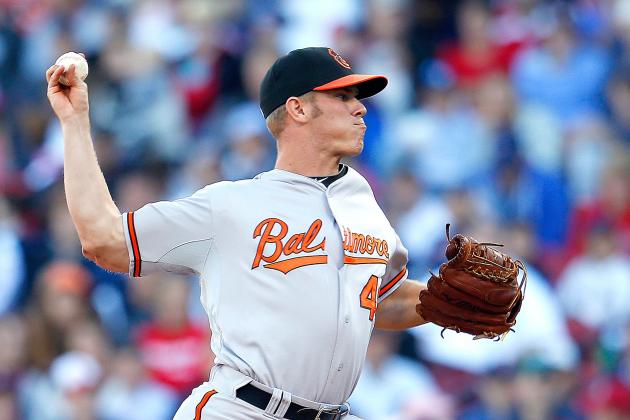 Jim Rogash/Getty Images

The fourth overall pick in the 2011 draft, Bundy began his pro career this season at Single-A, and was the talk of baseball when he did not allow a run through eight starts and 30 innings of work.
His pure stuff is as good as anyone in baseball, and he's advanced well beyond his years. Expect him to make a serious run at a rotation spot next season and if he earns one, his starts will become a full-blown event in Baltimore for years to come.
Jim Rogash/Getty Images

Ellsbury did it all for the Red Sox in 2011, as he hit .321 BA, 32 HR, 105 RBI and swiped 39 bases to finish second in MVP voting. He also took home the Gold Glove, as his full skill set was on display all season.
A shoulder injury limited him to just 74 games in 2012, but he should be back at full strength again in 2013 and ready to make another run at a 40/40 season as a dangerous catalyst atop the Red Sox lineup.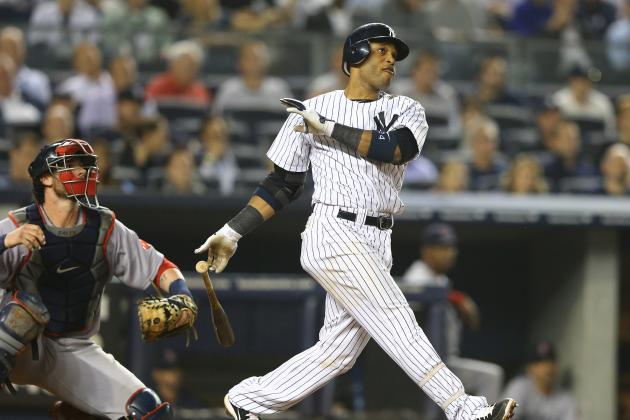 Al Bello/Getty Images

It's no secret the Yankees core group is getting older, but as their stars have aged, the duo of Robinson Cano and Curtis Granderson have stepped up in their place.
While Granderson has shown more power over the past two seasons, Cano has emerged as one of the most complete offensive players in all of baseball.
He doesn't have great speed, but aside from that, he has a complete skill set and is exciting to watch on a day-in and day-out basis.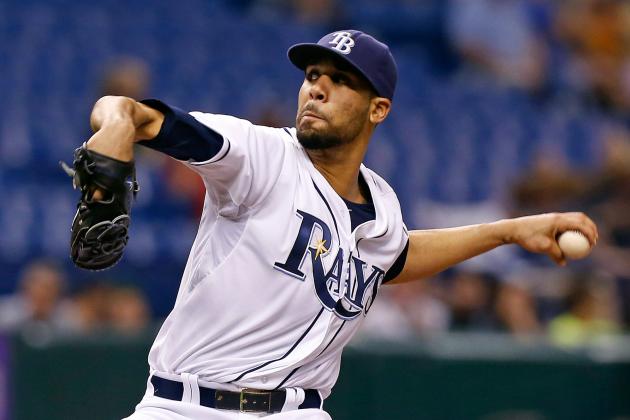 J. Meric/Getty Images

Since being taken first overall in the 2007 draft, Price has been as exciting to watch as any pitcher in baseball. From his impact out of the bullpen during the team's 2008 World Series run to his rise to the top of the Rays' rotation, he's always put on a show.
With a fastball that he can dial up into the high-90s and some filthy off-speed stuff, Price has become a workhorse and is a legitimate Cy Young candidate.
He should continue to dominate on a start-to-start basis for years to come.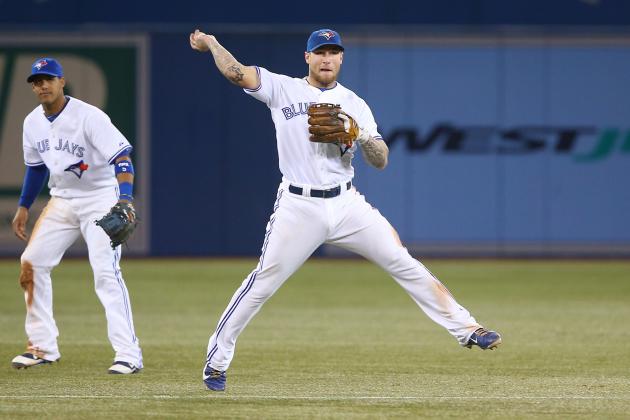 Tom Szczerbowski/Getty Images

The Blue Jays acquired Lawrie from the Brewers in return for Shaun Marcum prior to the 2011 season, and he has shown flashes of future stardom since earning a big-league job.
He's got a terrific combination of power and speed, and still only 22 years old, he is capable of emerging as a 30/30 player in the near future.
The Blue Jays have two exciting sluggers in Jose Bautista and Edwin Encarnacion, but Lawrie ranks as their most electrifying player.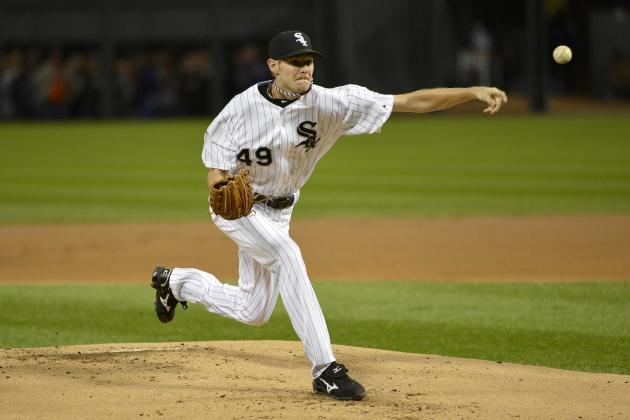 Brian Kersey/Getty Images

Sale was taken by the White Sox in the first round of the 2010 draft, and he signed quick enough to make 21 big league appearances that season, posting a 1.93 ERA and 12.3 K/9.
After spending all of 2011 in a setup role, Sale joined the rotation this past season and made the transition look easy.
He struck out a batter an inning and won 17 games, and the 23-year-old should continue to climb the ranks of the game's most electric arms in the years to come.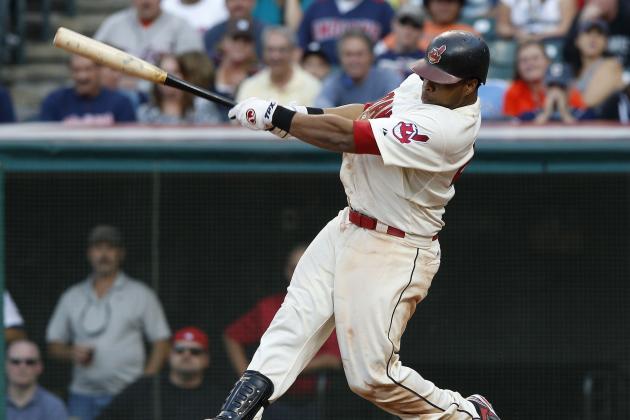 David Maxwell/Getty Images

The Indians appear to be headed for a major rebuilding, but they do have a core group of exciting hitters to build around in Santana, Jason Kipnis and Asdrubal Cabrera.
While he was somewhat disappointing this past season, the 26-year-old still has tremendous offensive skills and could become one of the most dynamic offensive players in baseball if he can take a step forward.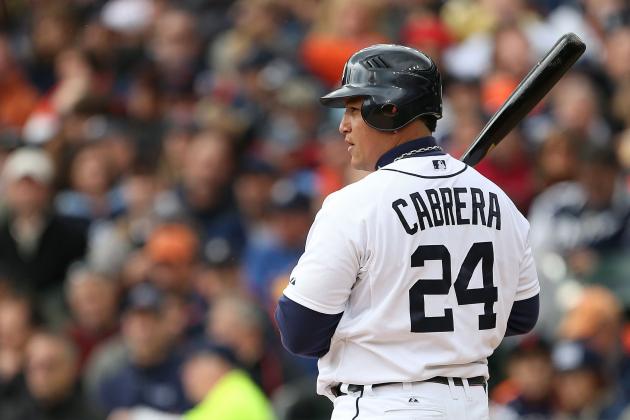 Leon Halip/Getty Images

A number of players could have been chosen here, as every start Justin Verlander makes is must-see baseball and Austin Jackson finally showed the potential that made him such a sought-after prospect when the team first acquired him.
At the end of the day, though, how can you pick against the Triple Crown winner? He's the most productive and dangerous offensive player in baseball today and it is almost impossible to believe he's still only 29 years old.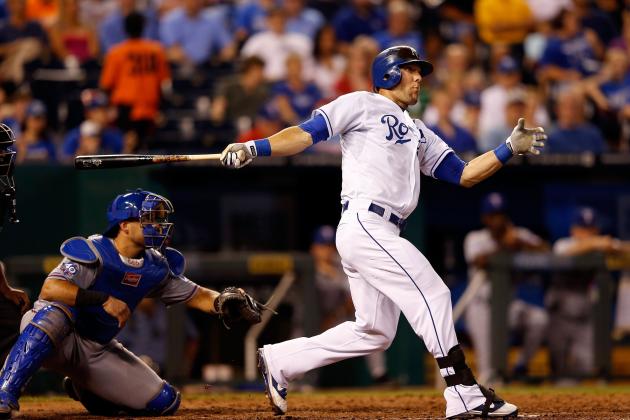 Jamie Squire/Getty Images

Expected to move quickly towards stardom after being selected second overall in the 2005 draft, Gordon struggled with consistency at the big-league level until he broke out last season.
His numbers were down a bit this past season, but he remains a top-notch power/speed threat and one of the most exciting defensive outfielders in all of baseball with 37 outfield assists over the past two seasons.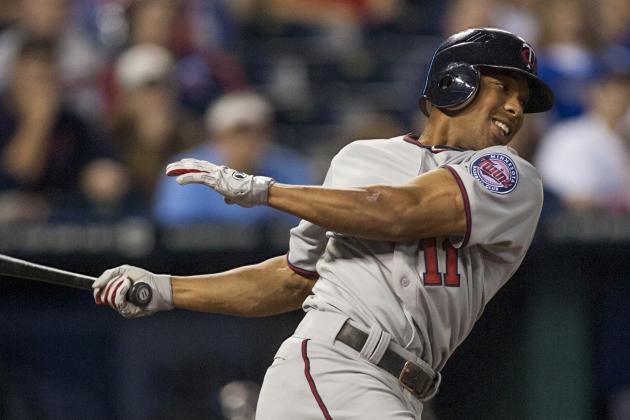 Tim Umphrey/Getty Images

Revere stepped into an everyday role last season, he raised his batting average 27 points this past season and was one of just six players to swipe 40 bases.
The 24-year-old has the potential to emerge as one of the game's top table setters in the next couple seasons, and his speed alone makes him one of the game's must-watch players.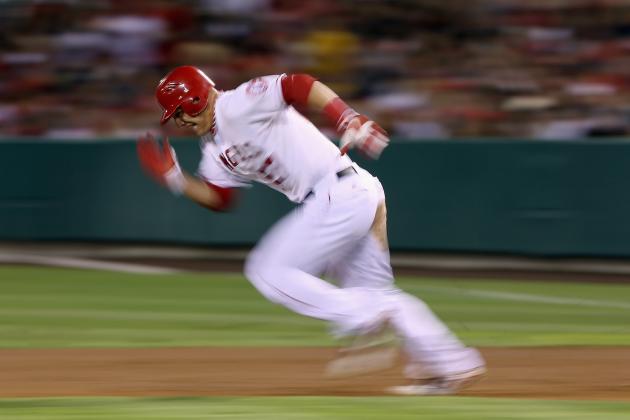 Jeff Gross/Getty Images

Trout posted perhaps the best rookie season in baseball history this past year, hitting .326 BA, 30 HR, 83 RBI with a league-high 129 runs and 49 steals on his way to a 10.0 WAR for the season.
There is really nothing the 20-year-old can't do, and the thought that he could get even better over the next few seasons is a scary proposition for opposing teams. He's must-see baseball every time he's on the field and is the very definition of electrifying.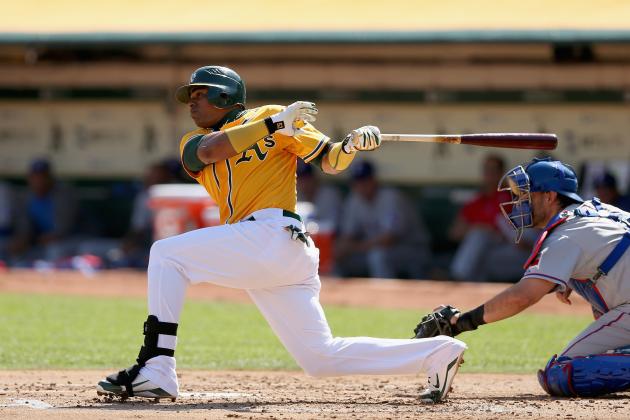 Ezra Shaw/Getty Images

Scouts and fans alike were skeptical when the A's gave Cespedes a four-year, $36 million contract this past offseason. Many believed he'd struggle with the move from the Cuban League to the big leagues and expected him to perhaps need some seasoning in the minors before making an impact.
Instead, he led the A's offense in hitting (.292 BA, 23 HR, 82 RBI, 16 SB) while crushing some of the season's most mammoth home runs. He's the type of player who is capable of providing an awe-inspiring moment every time he steps on the field.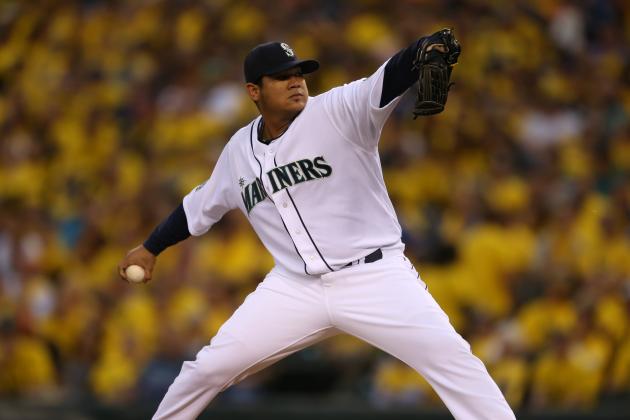 Otto Greule Jr/Getty Images

While they have a number of electric pitching prospects on their way to the majors, Hernandez remains the most dominant and entertaining pitcher on the team and perhaps in the entire league.
His stuff ranks among the best in the game, he's an absolute horse and he gave Mariners fans something to cheer about this past season when he threw a perfect game against the Rays.
While it's a rare feat, it's also something Hernandez is capable of doing anytime he takes the ball, and that is what makes him so electric.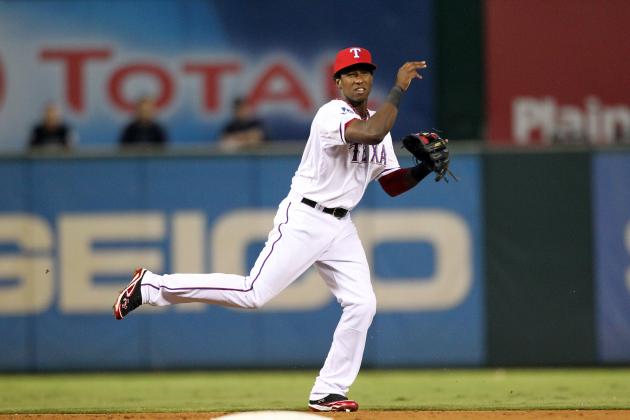 Layne Murdoch/Getty Images

The top position prospect in baseball, Profar earned a cup of coffee this season at the age of 19 and immediately showed why he has the potential to be one of the game's most exciting players for the next 15 years when he homered in his first big league at-bat.
He's still a raw talent, and the Rangers need to figure out where he's going to play with Ian Kinsler and Elvis Andrus slotted at the middle-infield spots, but he's incredibly advanced for his age and should be putting on a show in Texas very soon.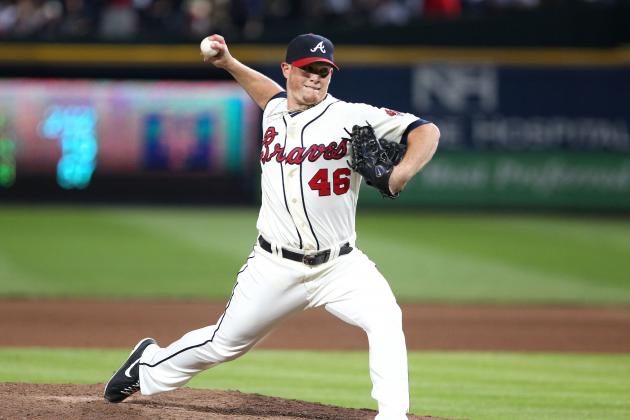 Mike Zarrilli/Getty Images

There aren't nearly as many dominant closers in the MLB today as there were 10 years ago, and the 24-year-old Kimbrel may already be the best in the business after just two full big-league seasons.
He's led the league in saves each of the past two seasons with a rookie-record 46 in 2011 and 42 this past season, but what truly makes him fun to watch is his strikeout rate.
In his big-league career to this point, he's struck out 283 hitters in just 160.1 innings of work (15.9 K/9), and his 0.911 WHIP shows just how dominant he is.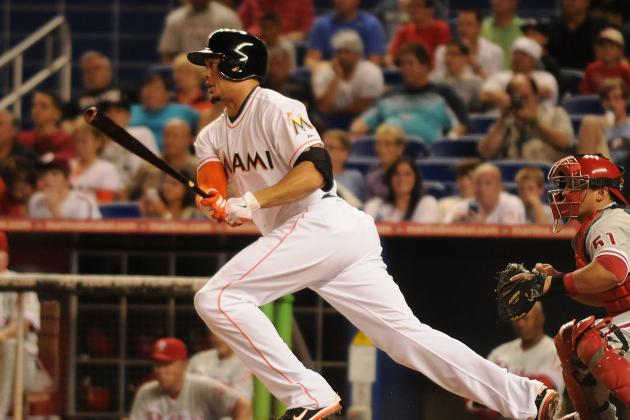 Jason Arnold/Getty Images

Still only 22 years old, the 6'5, 245-pound Stanton has as much raw power as anyone to play the game in recent memory, and he already has 93 career home runs under his belt and a 162-game average of 41 long balls.
He's far from just an all-out slugger though, as he hit .290 this past season, runs well enough with 16 career steals and has an absolute cannon in right field.
However, it's his prolific power that will make him a household name and one of the best players in all of baseball within the next few seasons. If he can stay healthy, he should have no trouble making a run at 50 home runs within the next couple years.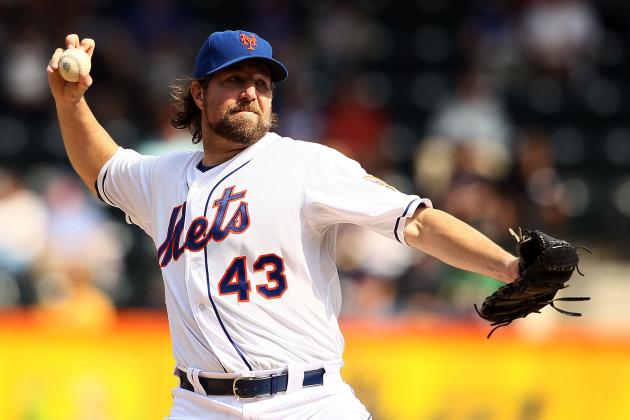 Alex Trautwig/Getty Images

An electrifying knuckleball pitcher? You bet, as Dickey took the knuckleball from a sideshow oddity of sorts to the forefront of baseball and dominated hitters like no one before him this past year with an NL-high 230 strikeouts over 233.2 innings of work.
The way he can change speeds with the pitch and locate it is a thing of beauty, but it is also something that has captured the attention of baseball fans league-wide.
The fact that he was not showcased better in the All-Star Game is a real shame, as he is truly someone who has drawn the curiosity and attention of baseball fans around the league.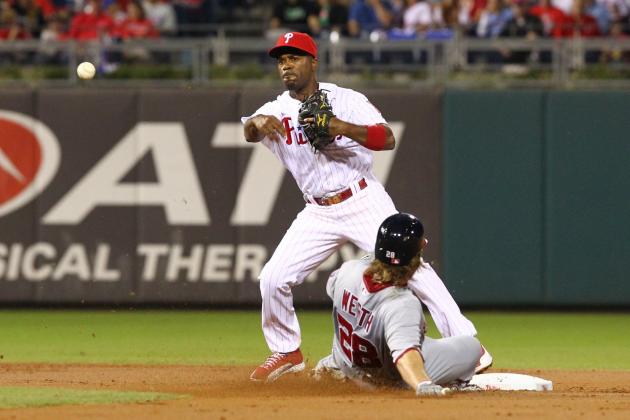 Hunter Martin/Getty Images

The electricity has begun to fade in Philadelphia of late, as their core of superstars has gotten older and struggled to avoid the injury bug. However, shortstop Jimmy Rollins remains a terrific all-around player and someone capable of putting on a show in a number of ways.
The power/speed combination is still there after he hit 23 home runs and stole 30 bases as one of the few Phillies players to remain in the lineup all season. He's an exciting fielder with a terrific arm, and while he's lost a step, his speed can still be a real asset.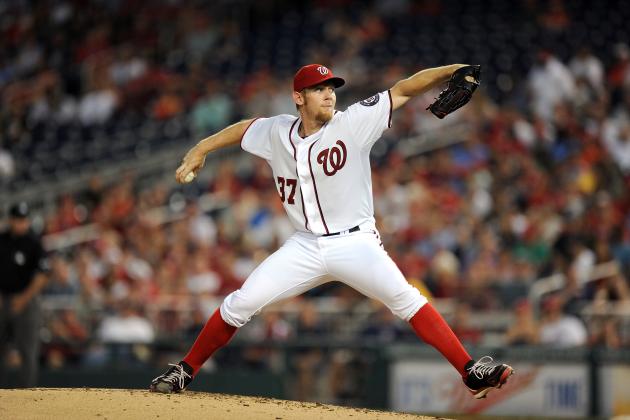 Greg Fiume/Getty Images

This was a tough choice, and Bryce Harper will certainly give him a run for his money in the years to come, but as of now there may be no more electric pitcher in all of baseball than Strasburg.
From his incredibly hyped debut, in which he fanned 14 Pirates over seven innings of work while his every pitched was pored over by the entire baseball world, Strasburg has been under a microscope and while he was sidelined with Tommy John surgery he's done nothing but dominate when healthy.
He has the potential to be the pitcher of his generation, and fans of the Nationals and opposition alike will continue to marvel when he's on the mound.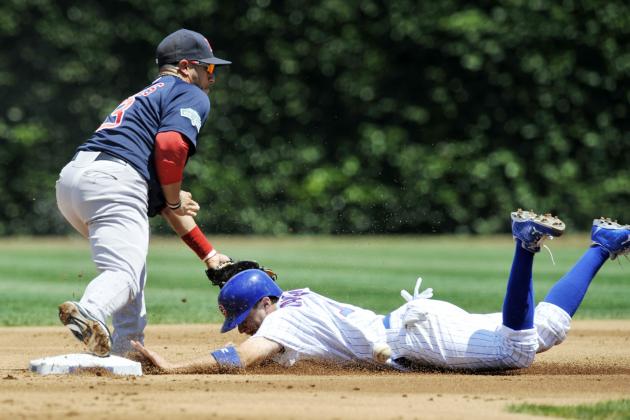 David Banks/Getty Images

He may be nothing more than a role player, and he may not factor into the rebuilding Cubs' long-term plans, but there is no question that Campana puts on a show when he gets on base, and he's what everyone in the stadium is watching.
In limited action this past season, Campana managed 46 hits and 11 walks, yet was able to tally 30 stole bases on 33 attempts.
When he reaches first base, it's not a question of if but when he's going to take off and despite the fact that everyone in the stadium knows he's going, he still steals at an incredibly high rate.
With all due respect to Michael Bourn, he's the most exciting base runner in the game today.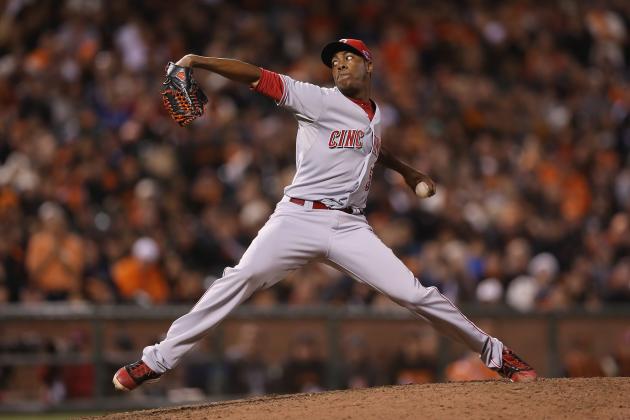 Jeff Gross/Getty Images

Even if 155-steal minor leaguer Billy Hamilton were eligible for this list, the choice may still have been Chapman, as his fastball is like nothing in the game today, and has allowed him to develop into one of the game's most dominant closers this season.
The Cuban-born left-hander converted 38-of-43 saves in his first season as the Reds closer, striking out 122 batters in just 71.2 innings of work (15.3 K/9) in the process.
With a fastball that consistently reaches triple digits, he has the entire stadium glued to the radar gun whenever he enters the game.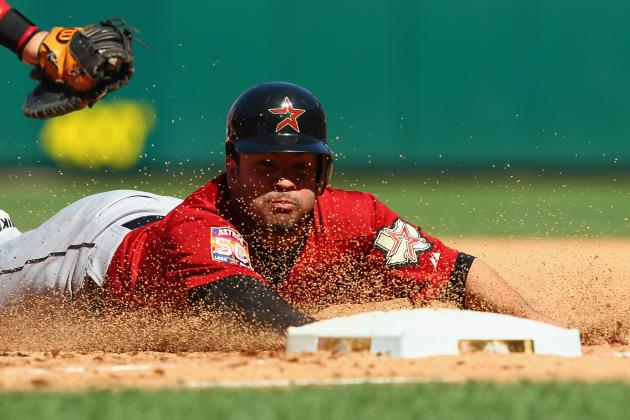 Dilip Vishwanat/Getty Images

Electric may not be the right word, but Altuve was certainly the best thing going in Houston this past season during what was a 107-loss campaign for the rebuilding franchise.
The 5'5" second baseman was a spark plug atop the Astros patchwork lineup, leading the team with a .290 average, swiping 33 bases and ranking as the only player on the team with more than 100 hits.
His size makes him a fan favorite and an easy guy to root for, but his skill set makes him an exciting player to watch regardless of his size.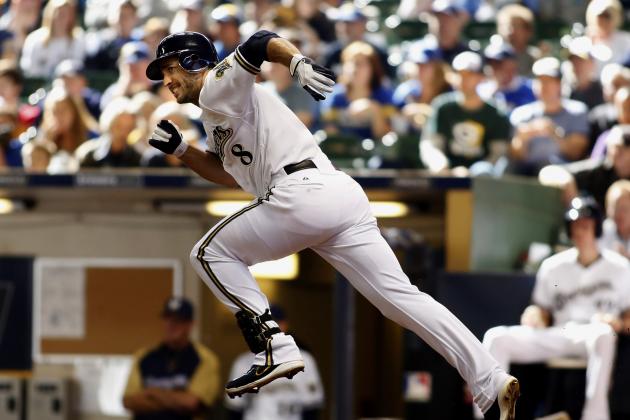 Mark Hirsch/Getty Images

While he's endured his fair share of controversy the past year, and has still not reclaimed his status as one of the game's most-liked players, there is no denying that Braun is an awful lot of fun to watch.
He's as gifted a hitter as there is in baseball, capable of contending for the batting title and the home run crown in any given year. He's also fresh off his second straight 30/30 season, and has the potential to go 40/40 if everything breaks right.
He'll be an MVP candidate for the foreseeable future, and he should continue to do it all offensively.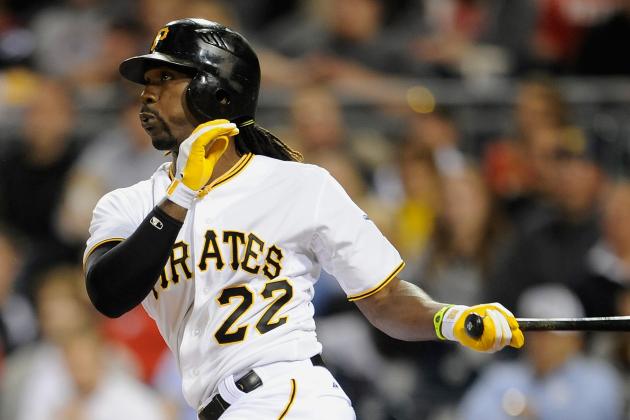 Joe Sargent/Getty Images

McCutchen's full set of skills were on display in the first half, as he hit .362 BA, 18 HR, 60 RBI and stole 14 bases. That was enough to single-handedly carry the Pirates offense up to the All-Star break and keep the team in contention.
He could certainly benefit from a better supporting cast statistically, but as far as what one player is able to accomplish there weren't many better than McCutchen in 2012.
He's not an elite base stealer, but he has some of the best wheels in baseball and once he gets going, there may be no faster player in the game.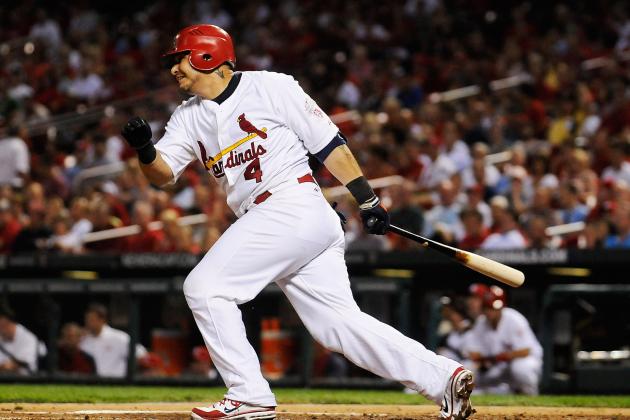 Jeff Curry/Getty Images

When you think of an electric player, you generally think of a speedy base stealer, towering home run hitter or pitcher who lights up the radar gun.
However, Molina has proven to be electric in other facets of the game, most notably on the defensive end.
Watching him pick runners off of first base, or God forbid someone try to steal second base on him, is a thing of beauty as he can control a game from behind the plate in more ways than one.
It doesn't hurt that he's become a legitimate offensive force as well, enjoying his best offensive season across the board in 2012.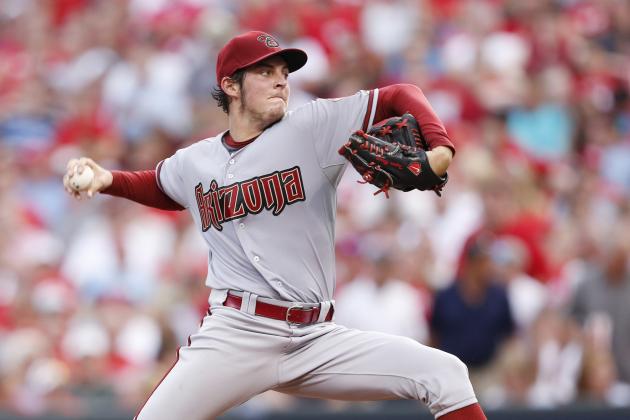 Joe Robbins/Getty Images

The third pick in the 2011 draft, Bauer moved quickly through the Diamondbacks system and used a 12-2, 2.42 ERA, 157 Ks, 130.1 IP line between Double-A and Triple-A to earn a call up in his first full pro season at the age of 21.
He struggled in the majors, but with a five-pitch repertoire and a Tim Lincecum-esque delivery, he should make his way to the top of the Diamondbacks rotation very soon.
Top pitching prospects always garner a lot of attention, and Bauer is no different, as he has all of Arizona excited for his future.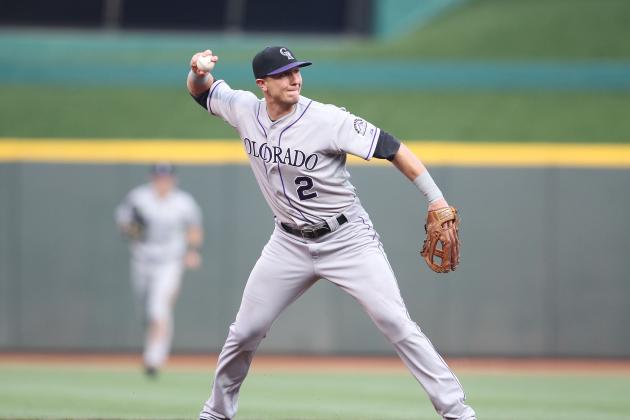 Andy Lyons/Getty Images

Tulowitzki missed the bulk of the 2012 season with a nerve issue in his leg, but he should be back at 100 percent next season and will once again take his place as the most complete shortstop in baseball.
From his power, to his speed, to his terrific range and arm at the shortstop position, there is simply nothing Tulo can't do when he's healthy.
He is also capable of going on tears that few players in baseball can match, and when he's in a zone like that, he is without a doubt the best player in the game.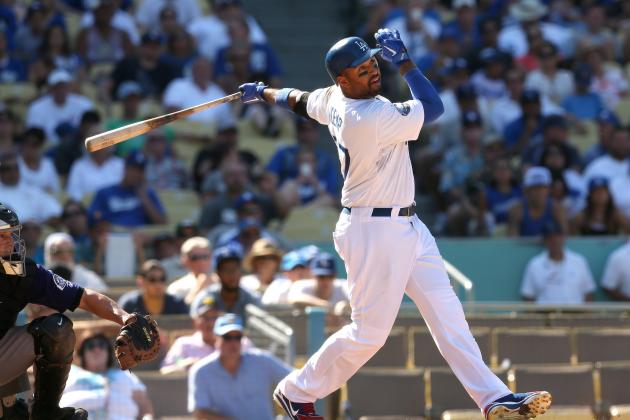 Stephen Dunn/Getty Images

Kemp's full game was on display in 2011, when he hit .324 BA, 39 HR, 126 RBI and stole 40 bases, while winning the second Gold Glove of his career and finishing second in MVP voting.
He was even better over the first month of the 2012 season, as he entered May with a .417 BA, 12 HR, 25 RBI line.
While injuries took a big chunk of the middle of his season, he remains one of the game's top young stars and may be the best five-tool talent in baseball when he's healthy.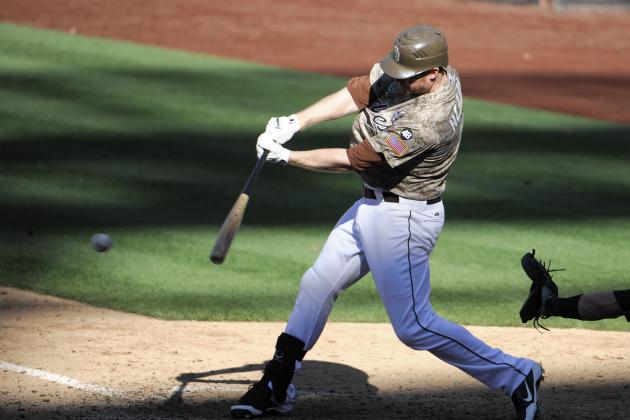 Denis Poroy/Getty Images

Headley quietly emerged as perhaps the best third baseman in the National League this past season, and while he may not fit the bill of "electric" right now, simply because he is still a relative unknown outside of San Diego, he should make a name for himself league-wide very soon.
His second-half line of .308 BA, 23 HR, 73 RBI made the Padres look like geniuses for not trading him at the July deadline, and the fact that he hit .272 BA, 13 HR, 51 RBI at home while playing in the spacious Petco Park shows that his power is for real.
Expect everyone to know who Chase Headley is by this time next season.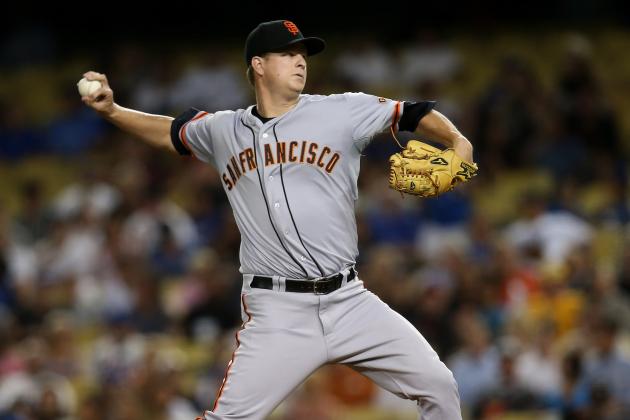 Stephen Dunn/Getty Images

All due respect to Buster Posey, who is the best offensive catcher in baseball, but Cain proved to be the ace of the staff and a truly electric pitcher this past season when he went 16-5 with a 2.79 ERA and 193 strikeouts in 219.1 innings of work.
His perfect game against the Astros back in June ranks as one of the most dominant single-game pitching performances in baseball history, as he struck out 14 and simply overmatched Houston all game.
The 28-year-old inked a massive five-year extension to stay in San Francisco, and he should continue to dazzle atop a terrific rotation.