Queens Park Rangers: 5 Things We Learned from Defeat to West Bromwich Albion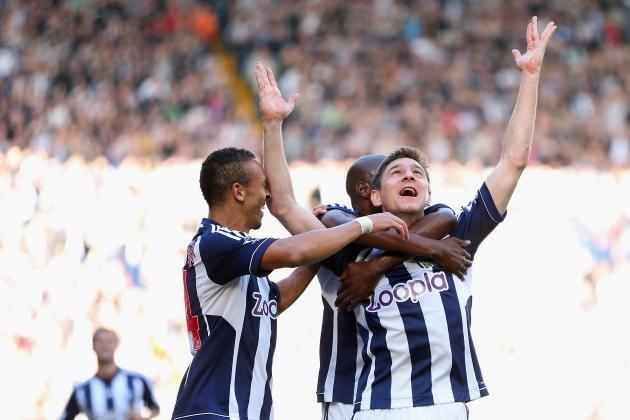 Bryn Lennon/Getty Images

Queens Park Rangers and defeat have become synonymous in the past few weeks, and the trip to the Midlands was no exception.
The 3-2 scoreline was flattering for QPR, who easily could have gone in three or four down at halftime. Adel Taarabt and Esteban Granero scored well-deserved goals, but the result was the right one for the home team, who took advantage of a weak visiting defense.
With their team stuck on two points—and propping up the table—Rangers fans are becoming increasingly disgruntled, and we can only assume that this feeling is starting to resonate through the boardroom as well.
But what went wrong for Rangers? What went right for the Baggies? And what have we learned?
Begin Slideshow

»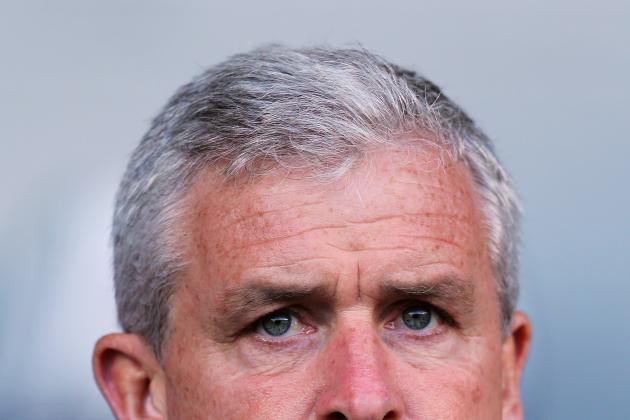 Bryn Lennon/Getty Images

Manager Mark Hughes (at the time of writing) has led Rangers to their worst start to a Premier League season ever, with no wins, two draws and now five losses, despite stating:
I feel, and the whole club from top-to-bottom feels, that the quality that we have been able to bring in means we won't find ourselves in the same position. (via ESPN Soccernet.)
And you can't argue with that; Rangers aren't in the same position as last season—they are in altogether a much worse position.
Hughes' team selection, tactics, and substitutions have been criticized long before the trip to The Hawthorns, but is it fair to lay the majority the blame on the manager? I feel it is—as some of his decisions have been bemusing to say the least—and nothing seems to have changed since Swansea.
The "Hughes Out" boat has been sailing for a few weeks now, but more people are starting to jump on board. If results don't start coming Tony Fernandes' way soon, he may well tip the balance—with Hughes ending up the man overboard.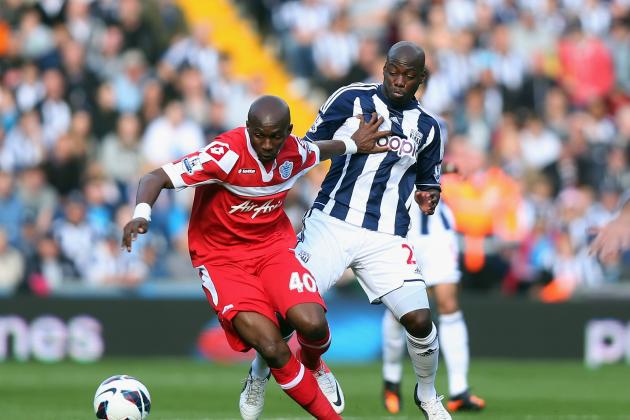 Bryn Lennon/Getty Images

Queens Park Rangers already have one rash-tackling-hard-man midfielder—they do not need another. Stephane M'Bia jumped into more tackles than I jump into swimming pools against West Brom, and could very easily have been sent off.
Rangers' red-card tally will continue to grow unless both Samba Diakite and Stephane M'Bia are trained to control their tackling, and learn that the English League is not the same as the French one.
QPR do need players like M'Bia and Diakite, as the midfield could be described as "too fluffy," for want of a better description. A holding player with a strong tackle can benefit a team greatly, but if these two aren't careful, they will spend more time in the referee's book than actually on the pitch.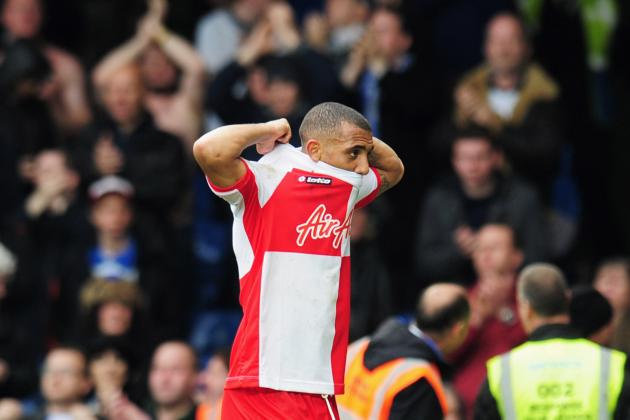 Shaun Botterill/Getty Images

There was nothing good to say about the defensive performance for QPR on Saturday, for three reasons: Jose Bosingwa, Anton Ferdinand and Clint Hill. I will give Ryan Nelsen a free pass this week.
Jose Bosingwa yet again spent 89 of the 90 minutes in the opposition's half. Which would have reaped great rewards had he managed to convert a gilt-edged opportunity at the end of stoppage time. However, his finishing was as good as his defending, which was not very good at all.
Anton Ferdinand looked off the pace the entire game, and was partly at fault for two of West Brom's three goals. The excuse that he has just come back from injury is a partially valid one—however, as a professional who was deemed fit enough to play a full match, his performance was below par.
The other person at fault for the first two goals was Clint Hill. Playing out of position—a point he proved so well in his lackluster appearance against West Ham—he was caught off guard by James Morrison time and time again.
Hughes may have had injury problems, and the defenders have not been a settled back four all season, but individual mistakes can cost a team, and all three were guilty of committing offenses against West Brom.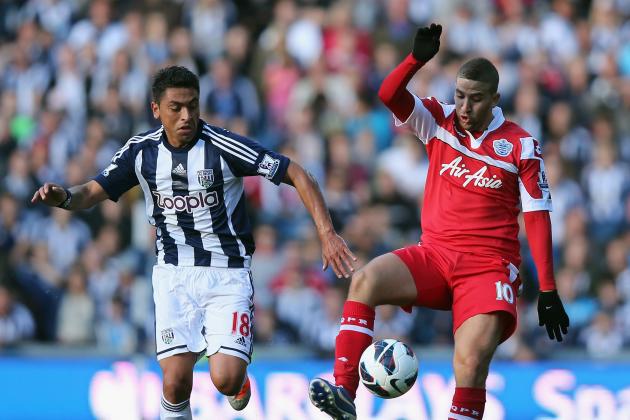 Bryn Lennon/Getty Images

Cries of "hallelujah" rang out at The Hawthorns when Taarabt's name was read out over the tannoy, and this time in the starting 11.
Taarabt, along with Esteban Granero, were the only real glimmers of light in a very dour performance and both were rewarded with a goal a piece.
The Moroccan caused havoc, as he tested the West Brom defense, and proved to Mark Hughes why he should be starting more often. Of course defensively, Adel was as visible as a gnat, but if Rangers manage to work out a defensive system which works, and can offset this unwillingness to track back, it would no longer be an issue.
The only problem is, although a team can potentially be built around one man, one man cannot win games on his own. The rest of the team needs to step up, and fast.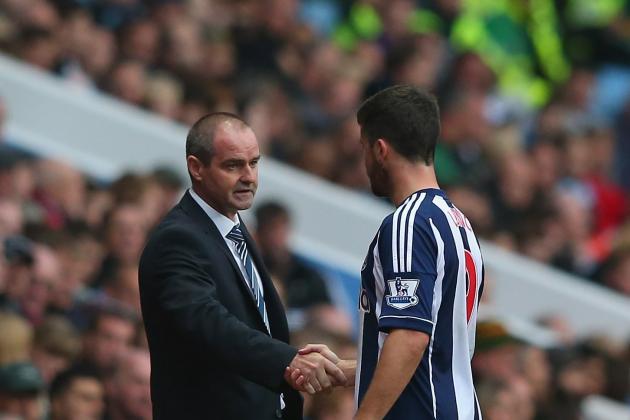 Alex Livesey/Getty Images

West Bromwich Albion are only in their third season back in the Premier League, yet they are looking like an established side, and one which is destined for great things this season.
Once Roy Hodgson moved on and Steve Clark was brought in, the Baggies were automatically downgraded from mid-table prospects to relegation battlers. Nothing against Steve Clark, but having been No. 2 for so many years, people weren't sure he would have what it takes as a Premier League manager.
Clark has proved everybody wrong.
Building on Hodgson's success, Clark has utilized his team to the best of their ability. He has them playing sensible but sexy football, and the entire squad are working together with the morale sky high. His signings have been astute and all have slotted into his footballing ideal perfectly.
Rangers are simply disjointed, and can only look longingly at their Midlands' counterparts, wishing it were them sitting in fourth—yes, fourth—on Saturday night, rather than 20th.