UFC on FX 5 Results: Power Ranking the Main Card Bouts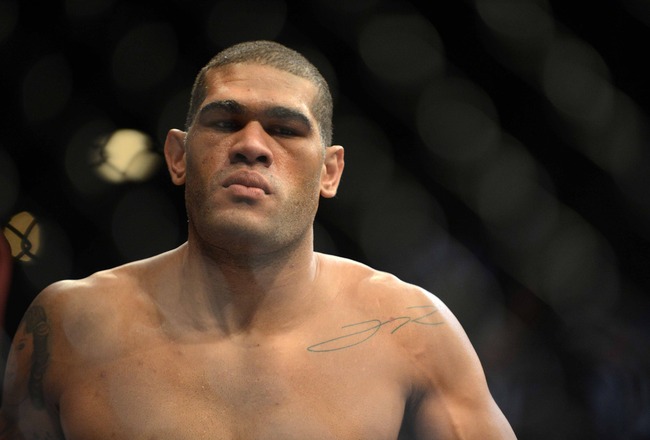 Ron Chenoy-US PRESSWIRE
UFC on FX 5: Browne vs. Silva was a great way to kick off the weekend.
The Target Center in Minneapolis, Minn. played host to the free televised card. Three of the four main card contests ended emphatically: one submission and two knockouts.
The main card featured three relevant bouts for their respective divisions. Antonio "Bigfoot" Silva squared off against Travis Browne in a fight that would determine which individual was ready to join the top of the division.
At welterweight Jay Hieron met Jake Ellenberger in a rematch with the winner proving they are one of the division's elite. And in the between, John Dodson and Jussier Formiga was a UFC Flyweight Championship eliminator bout.
Here is how the main card fights stacked up against each other.
No. 4: Jake Ellenberger Defeats Jay Hieron by Unanimous Decision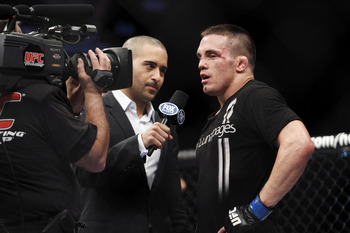 Matt Ryerson-US PRESSWIRE
Ellenberger put in a workmanlike performance against Hieron to earn the decision, but there was nothing special about this bout.
The first round gave hope to this being an exciting fight, and that was where the excitement ended. Ellenberger did enough to win. Simple as that.
Hieron returned to the UFC for the first time since 2005 and came up empty handed once again. Hieron continues to be just a bit off from joining the ranks of the elite at welterweight. He may have solidified his role as a gatekeeper in the division.
The win helps put Ellenberger back on the right track after dropping his last fight to Martin Kampmann.
No. 3: John Dodson Defeats Jussier Formiga by TKO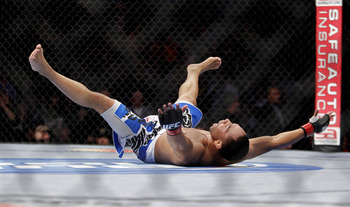 Bruce Kluckhohn-US PRESSWIRE
Once again the fans booed flyweight action, but Dodson put to rest the question of whether flyweights can finish.
The first round was spent trying to figure one another out, and in the second round it was Dodson who came up with the right answers.
He floored Formiga and pounced for the finish to earn the title shot against UFC Flyweight Champion Demetrious Johnson.
Formiga's UFC debut did not go as smoothly as he would have liked, but he will continue to be ranked among the very best in the division as it continues to grow.
Dodson comes away with another big performance in his career and sets up an absolute fantastic matchup for the UFC Flyweight Championship. Dodson versus Johnson will change the tune of all flyweight non-believers.
No. 2: Justin Edwards Defeats Josh Neer Via Submission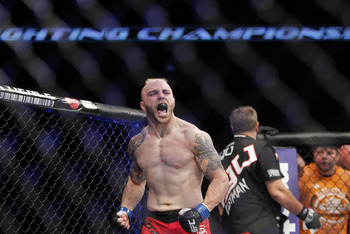 Bruce Kluckhohn-US PRESSWIRE
Forty-five seconds was all Justin Edwards needed to pull off a thrilling upset on FX.
Edwards got a guillotine early on and locked it up. Soon enough Neer was taking a nap, and the referee was pulling Edwards off of his limp body.
Coming off of a loss this was a huge win for Edwards. A potentially job-saving win.
Edwards is a not a contender in the division, nor does this significantly bolster his ranking, but it does keep him gainfully employed and seeking another fight in the near future. Edwards pulled off the much-needed upset.
No. 1: Bigfoot Silva Defeats Travis Browne by TKO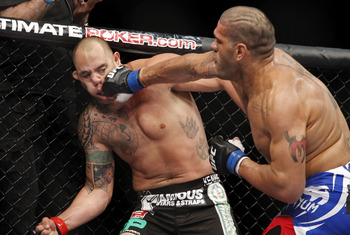 Bruce Kluckhohn-US PRESSWIRE
Bigfoot derailed the Travis Browne hype train with one massive overhand right.
After suffering back-to-back losses to two of the very best in the heavyweight division, Silva needed to get a win under his belt. The massive heavyweight dropped Browne and continued his flurry on the mat before Herb Dean could pull him off of Browne.
It was a big performance that Silva desperately needed.
Browne appeared to injure his knee in the fight, but that does not make one drop their hands and not protect themselves. Bigfoot capitalized and smelled blood.
The heavyweights continue to deliver in 2012.
Keep Reading