Five Fights for Danny Castillo to Take Next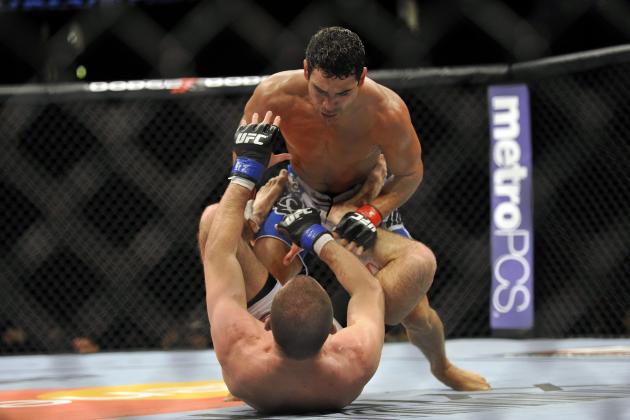 Joe Camporeale-US PRESSWIRE

Lightweight contender Danny Castillo saw his three-fight win streak come to a halt at UFC on FX 5, when he was floored in the second round of his lightweight contest with Michael Johnson.
With the loss, Castillo moves to 4-2 as a UFC fighter—a fine record, but hardly enough to distinguish a member of the UFC's extremely tough 155-pound weight class.
So where does Castillo go from here?
Well, here's some ideas for "Last Call's" next opponent.
Begin Slideshow

»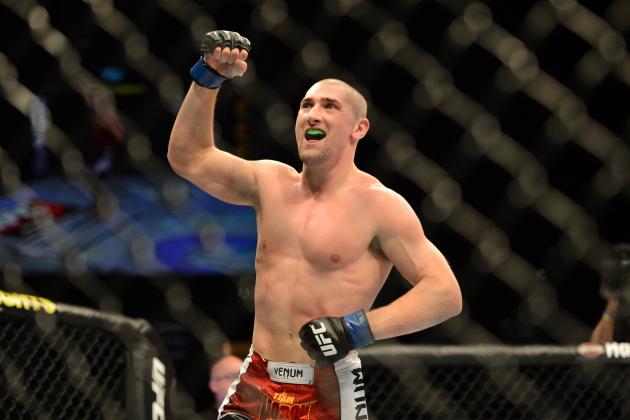 Ron Chenoy-US PRESSWIRE

Paul Sass recently suffered the first loss of his career, but remains an intriguing player on the lightweight scene.
Both Sass and Castillo will have something to prove next time out, both will be ready for a rebound fight around the same time (assuming Castillo recovers in timely fashion) and both are about the right distance from the front of the pack for this bout to make sense.
The last time Castillo was submitted was 2009, but if this fight is booked he'll most certainly want to bone up on that triangle defense.
Though Sass was submitted by Matt Wiman in his last contest, he remains a very real submission threat to any lightweight out there, and embodies an intriguing challenge for a strong wrestler like Castillo.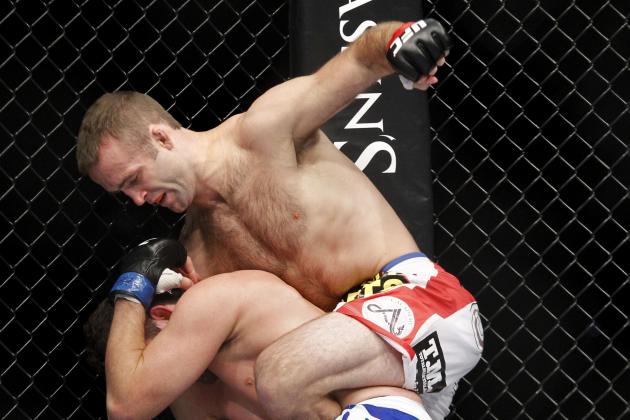 Bruce Kluckhohn-US PRESSWIRE

Jamie Varner and Castillo are both WEC veterans that found their way to the UFC—Castillo when the latter promotion was absorbed by the former; Varner after an intermittent stint on some smaller shows.
Though the WEC roster was nowhere near as expansive as the UFC's, these two never met in the cage despite both hovering near the top of the 155-pound weight class.
So, why not let them have a go at one another now? I mean, who wouldn't want to transport a little of that old WEC action to present day?
Since entering the UFC, Varner has posted a 1-1 record, upsetting Edson Barboza, but losing to Joe Lauzon.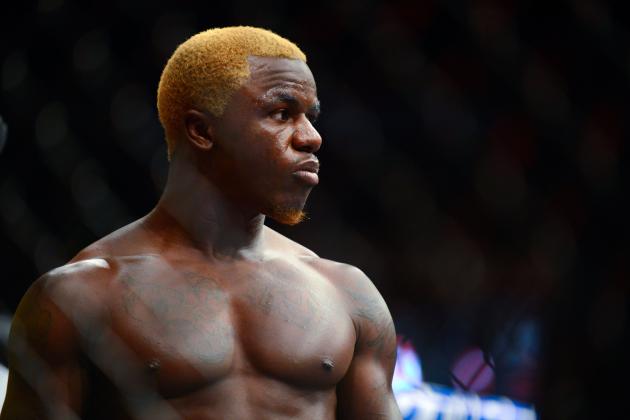 Ron Chenoy-US PRESSWIRE

Melvin Guillard is the kind of guy that seems to dispense of mediocre competition like it's a bother rather than a challenge, but has never quite been able to defeat a card-carrying member of the UFC's lightweight elite.
With Castillo seemingly uncertain on whether he's a serious lightweight player or a lower level gatekeeper, why not put him in the cage with the "Young Assassin" and see how he does? Would he prove a mediocre bother, or too much for a man unable to take out top talent?
If the UFC is feeling a little unsure of what to do with Castillo at this point, Guillard is a solid option. And even though he has only one win over his past four contests, Guillard's still in the same bracket as Castillo when you consider each fighter's distance from the title.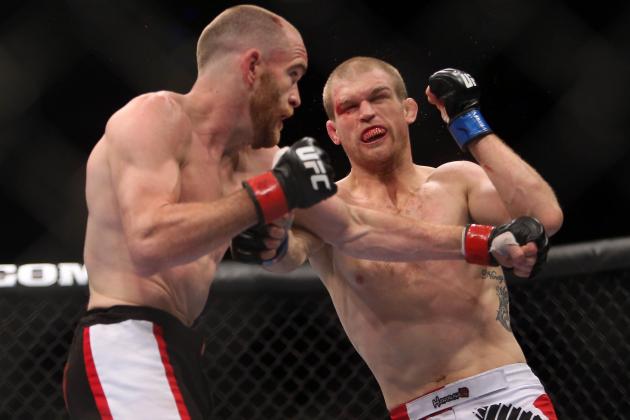 Tom Szczerbowski-US PRESSWIRE

Once thought to be a future lightweight star, Evan Dunham is now at a crossroads in his career. Though undoubtedly talented, he finds himself sporting a 2-3 record over his previous five bouts and in desperate need of a win.
For a guy in Dunham's position, Castillo embodies a suitable opponent—one challenging enough that beating him matters, but not one so far up the divisional ladder that such a match defies sense.
From Castillo's perspective, Dunham is a fairly well-known opponent that could do wonders for the damage control of the Johnson loss. It's certainly not an easy fight for him to win, but one that he could conceivably come out of with a "W."
Stylistically, this hypothetical match would pit two fighters with similar strengths against one another, which could make for an interesting contest.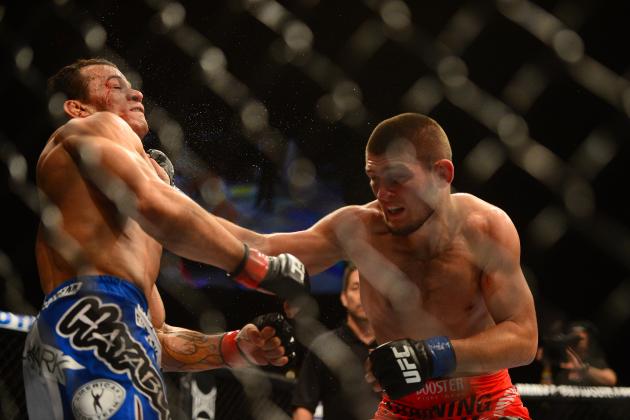 Mark J. Rebilas-US PRESSWIRE

The young Russian prospect is currently looking to put a little more experience under his belt and Castillo represents a logical step forward in competition.
For Castillo, such a match would certainly be dangerous, but a win would go a long way in putting his UFC on FX 5 loss out of memory.
Additionally, the hype building behind Khabib Nurmagomedov would mean a big stage for Castillo to fight on, and a good way to propel himself to greater heights.
Since Nurmagomedov hasn't seen action since July, Castillo's pending medical suspension would have to be reasonably short for this contest to make sense.