Breaking Down Demetrious Johnson vs John Dodson: UFC on FX 5 Results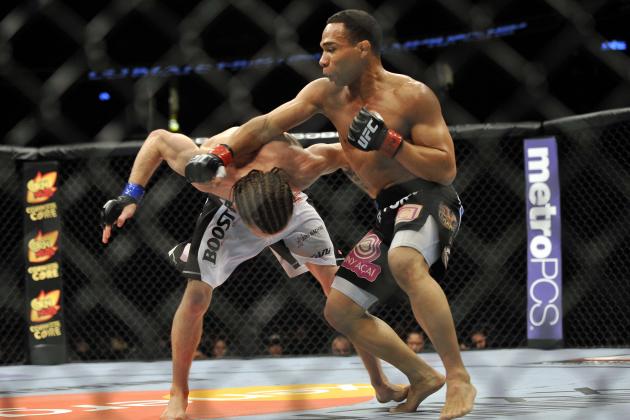 Joe Camporeale-US PRESSWIRE

It was officially announced that the winner of UFC on FX 5's battle between John Dodson and Jussier Formiga would receive a future crack at Demetrious Johnson with the title on the line.
With an explosive knockout over former No. 1-ranked flyweight Jussier Formiga, John Dodson put an exclamation point on his case that he is a deserving contender.
Here is a breakdown of the upcoming title fight between Demetrious Johnson and John Dodson.
Begin Slideshow

»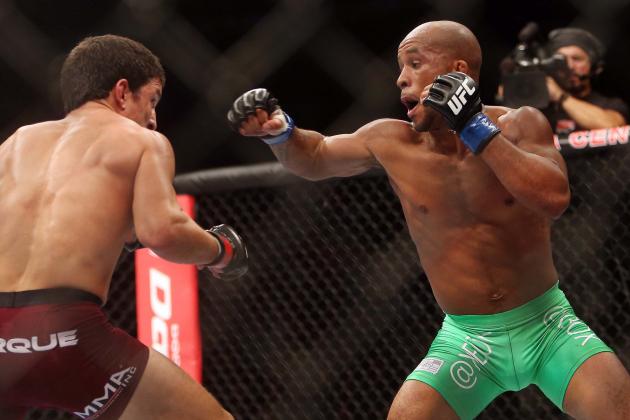 Tom Szczerbowski-US PRESSWIRE

Demetrious Johnson has a striking game that is centered around his footwork. Quickly in and quickly out, it's very difficult to hit "Mighty Mouse." Although head kicks and power shots are in his arsenal, Johnson has not recorded a KO or TKO victory since signing on with Zuffa in 2010.
Dodson is much more direct in his attack. By comparison, Dodson will likely look like he is standing still in the cage. For that reason, his power shots are going to be easily evaded by Johnson, who absorbs very few shots from any opponent.
Not only in movement, but also in pure speed, Demetrious Johnson is considerably quicker than Dodson, who looked flat-footed in the eight minutes of his bout with Formiga.
Advantage: Johnson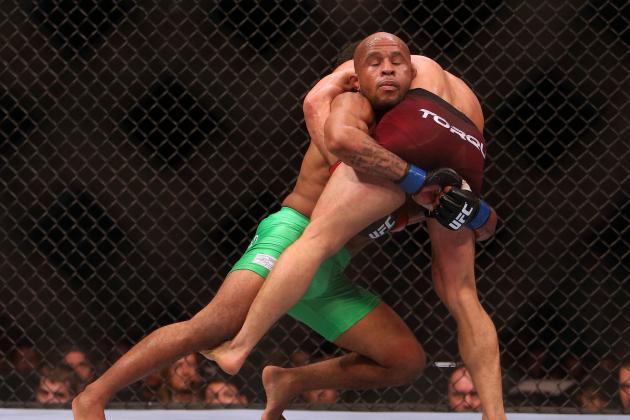 Tom Szczerbowski-US PRESSWIRE

Wrestling has been the bread and butter of Mighty Mouse, as he used his takedowns and top game to secure victories over the likes of Miguel Torres and "Kid" Yamamoto.
That being said, Jussier Formiga shot in for takedowns in Round 1 of his bout with Dodson and was easily shaken off. Again, in Round 2, Formiga was unable to work Dodson to the ground and it looked as if the Ultimate Fighter winner needed minimum effort to shut him down.
I think Dodson will be able to defend some of the takedowns of Mighty Mouse, but Johnson does a fantastic job of setting them up.
Advantage: Johnson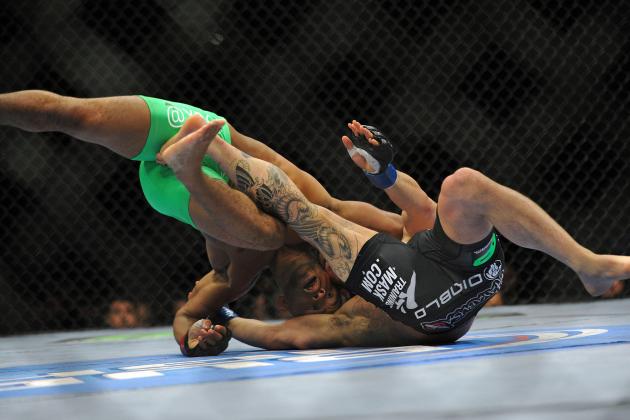 Steve Mitchell-US PRESSWIRE

John Dodson is not the type to submit his opponents. Through 19 professional bouts, he has only scored two submission victories and both came against Zac White, a fighter not nearly on the same level as Mighty Mouse.
Contrarily, Johnson has picked up six submission wins in his career and showed incredible toughness to work himself out of a nasty guillotine choke from Team Alpha Male's Joseph Benavidez last month.
Johnson was able to control Miguel Torres and defend submission attempts from the jiu-jitsu ace and, for that reason, it's very difficult to see him being put into bad positions by Dodson.
Advantage: Johnson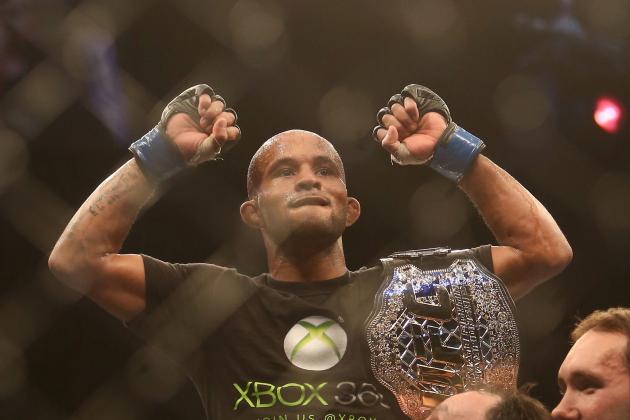 Tom Szczerbowski-US PRESSWIRE

John Dodson talks about how critics sell him short. I don't consider myself to be a critic of the Ultimate Fighter star, but I truly believe that power is the only real level on which he can compete with Mighty Mouse.
Unfortunately for Dodson, his power won't come into play if he can't keep up with the evasive Mighty Mouse.
The Magician certainly has a puncher's chance and no one can take that from him. That being said, Johnson will come into this bout as a huge betting favorite and for good reason.
Advantage: Johnson