One Critical Distraction Every NBA Team Must Overcome in 2012-13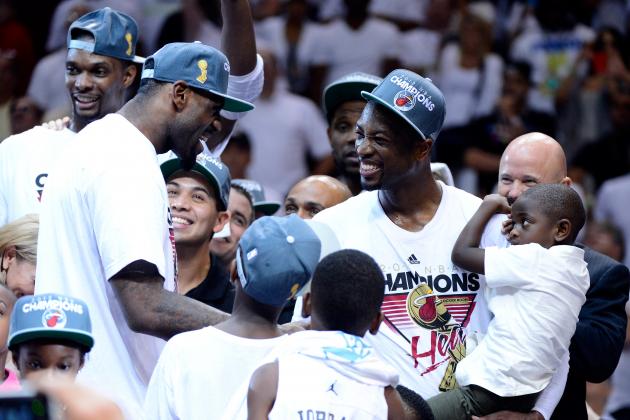 Ronald Martinez/Getty Images
If the Heat want another, they must ignore the Lakers till June.
Teams can fall into various pitfalls that prevent them from reaching their potential. Some of the common ones include preoccupying themselves too much with other teams, allowing past failures to influence present play and worrying more about individual success than team success.
But each team faces unique problems as well, as each team's chemistry is highly dependent upon the actions of its players both on and off the court.
Teams must develop chemistry and gel during the season to succeed in the playoffs, and a number of teams with new-look rosters will have to focus mostly on just playing basketball and not getting too caught up in what others are saying about their squad's chances of winning a title.
These factors all play a critical role in success, and avoiding distractions and remaining focused on what matters is what separates contenders from pretenders. Each team has a slightly different situation to address, and we'll look at the unique challenges each squad faces this season.
Begin Slideshow

»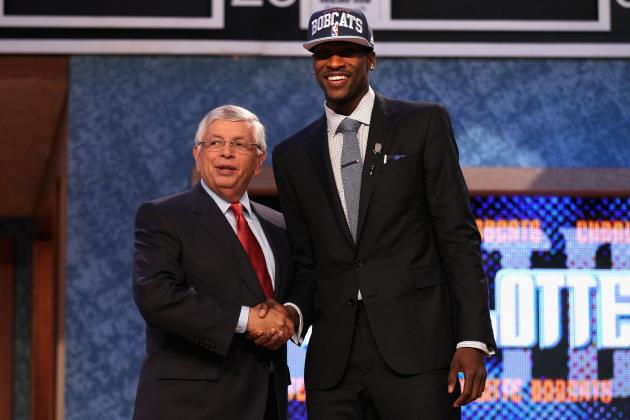 Elsa/Getty Images
Kidd-Gilchrist provides a reason for hope in Charlotte.
"Ignore the losses."
The Bobcats finished with only seven wins last year, posting a win percentage just over 10 percent. They can't despair. With many throwing their organization into the "worst of all-time" discussion, at least in terms of on-court success, the Bobcats must simply focus on playing basketball and developing their players.
It's never easy to accept utter failure, and having Michael Jordan as a part-owner and GM only lumps more expectations on the Cats. They have some young talent in place, with Kemba Walker, Gerald Henderson, Bismack Biyombo and most importantly, No. 2 overall pick Michael Kidd-Gilchrist. But the Bobcats are going to just have to tune out the fact they are the butt of jokes around the league. They are not a D-league team, and their fan base doesn't come to see losses.
The goal is simple in Charlotte: Simply win as many games as possible and keep going. While there will be those that say the Bobcats should and will tank the season for another high lottery pick, there's something to be said for a team trying just to get as many wins as possible.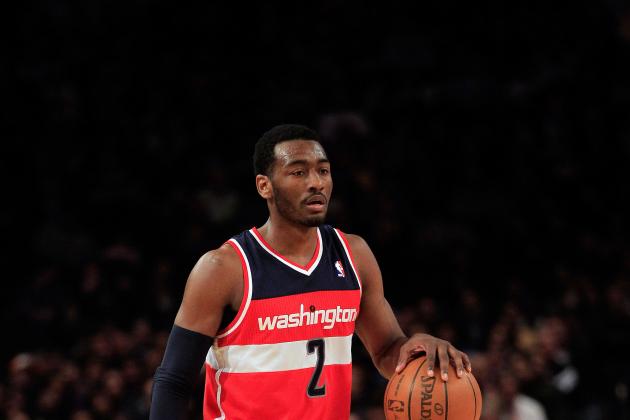 Chris Trotman/Getty Images
John Wall must focus on himself and his teammates, not critics.
"Don't let John Wall hear doubters."
John Wall is out the first eight weeks of the season, but the Wizards aren't going to exactly be reeling off wins after he returns either. At least, few expect them to.
A lot of people are ready to dub John Wall nothing more than a talented point guard who can't lead a team, but Wall must realize his youth, combined with his skills, leave a far greater upside for both he and the Wizards.
Andray Blatche is gone and no longer a distraction, and JaVale McGee was replaced by a much more stable Nene Hilario. Nene will help facilitate Wall's growth, rather than possibly hinder it as McGee could have.
They realize Wall is the key to the franchise and that surrounding him with disgruntled talent isn't the way to make that tree blossom. If Wall can focus just on becoming a better point guard, the rest will take care of itself.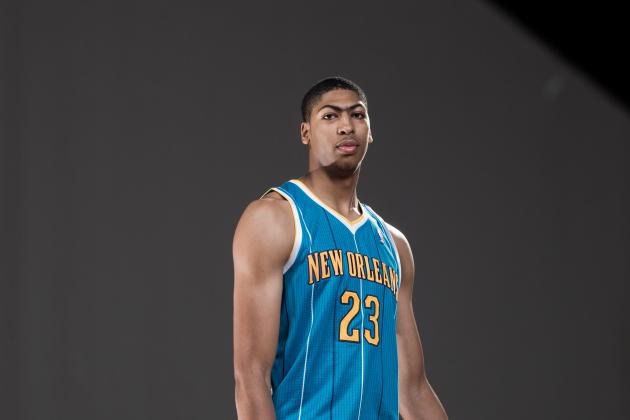 Nick Laham/Getty Images
Too many will expect too much too soon from Anthony Davis.
"Don't get caught up in Anthony Davis hype."
A lot of people are hyping Anthony Davis as a true franchise savior. That's a bit much for any rookie, and he's going to have to avoid getting caught up in the rookie of the year discussions and the talk of people saying he's not doing enough (no matter how much he does).
Davis has a lot of talent surrounding him in Austin Rivers, Eric Gordon and Ryan Anderson, but he just has to focus on himself first and foremost. He has to develop as an NBA player, and his game still needs a lot of work. He's got Andrew Bynum-like potential, but he's going to hear more comparisons to the all-time greats, which may play games with his head.
He's not likely to change the Hornets like David Robinson did the Spurs in his first year, but just leading them to 35 wins and a respectable season would likely be enough to silence the majority of doubters while still also providing enough success to continue the comparisons to NBA greats.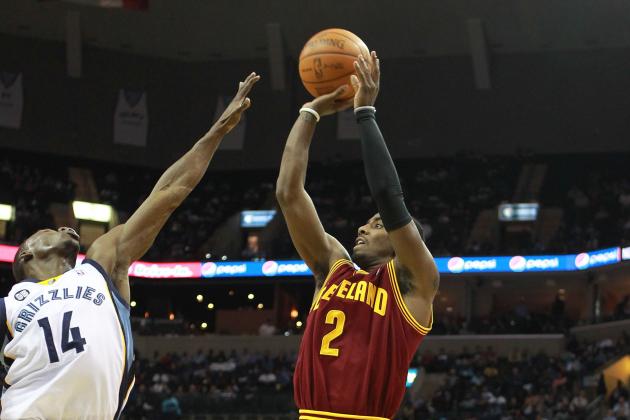 Andy Lyons/Getty Images
Irving must take the Cavs into a new era.
"Continue to think now, forget LeBron James."
It's likely not something that keeps Kyrie Irving up late at night, but he certainly realizes he has been dubbed an LBJ replacement by most Cavs enthusiasts. That's too much to live up to for the youngster from Duke.
Irving and his young teammates know they are in a post-LeBron era, but they don't care. Fans don't either. They have to continue to think of bettering the team now and not comparing themselves to the success that Cavs experienced under the helm of King James. James is now in Miami, and that's all that matters, but the Cavs have a chance to re-emerge as a franchise on the shoulders of Irving, Tristan Thompson and Tyler Zeller. Dion Waiters has the potential to be the two guard that Irving needs along side him, as Benjamin Flack of Bleacher Report wrote.

The pieces are intact to bring the Cavs back to the playoffs, but things can't be rushed either. It will take time for the trio, and their host of other role players, to form a quality NBA team. In the meantime, comparing themselves to James' Cavs teams is just futile and silly.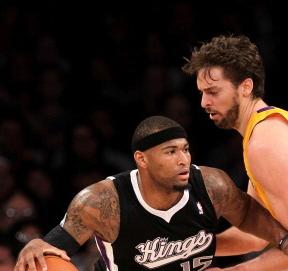 Stephen Dunn/Getty Images
Cousins is the key to the Kings.
"Keep DeMarcus Cousins focused."
DeMarcus Cousins made the right step last year when he started working out with Chris Webber, as I wrote for Yahoo! Sports back in March.
Cousins' work ethic has been called into question and he's feuded with coaching staffs in the past, but he spent time with C-Webb and it should help him develop both as a player and as a person. Webber was a 20-10 threat his entire career, and Cousins has that kind of upside, but only if he focuses on basketball and continues to play for what matters.
Cousins is the key to the rest of this team performing to expectations. Tyreke Evans has regressed since his rookie season, and he must become the inside-outside punch with Cousins that could return this Sacramento franchise to prominence and deep playoff runs, as they experienced with Webber. Marcus Thornton and Isaiah Thomas have great backcourt potential, and Thomas Robinson has an outside chance at Rookie of the Year, but it is Cousins that will make this team either succeed or fail.
If the Kings can get Cousins to keep his head in the game, the rest of the talent will sort itself out and the team will win. Will they win a championship? Hardly. But to begin winning games distraction-free will be a good enough start to satisfy Kings fans.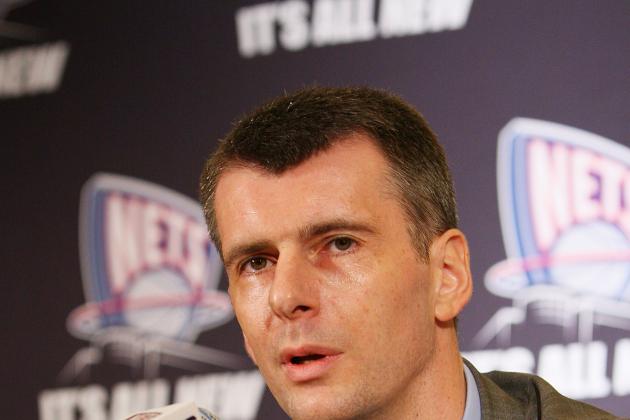 Mike Stobe/Getty Images
Owner Mikhail Prokhorov has Nets fans expecting too much too soon.
"Don't let Mikhail Prokhorov's expectations cloud reality."
Mikhail Prokhorov said the Nets would win a title within three years. Now, it's up to them not to let their Russian owner's promise muddle reality. The fact is, the Nets are a good team, but not on the same elite level as the Miami Heat or even the Boston Celtics. That will make getting out of the East difficult, never mind contending with the Thunder or Lakers in the Finals in the unlikely scenario that they get there.
This Brooklyn team has one of the better starting lineups in the league, but will need further seasoning and offseason roster additions before they can compete with the league's elite. For the meantime, it is realizing that Prokhorov has almost set the team up for failure with his lofty talk, and not allowing themselves to feel as though they are letting down their demanding owner.
He's spent the money to field a roster, but needs to realize that success at the NBA level is something that is built over time, not over a summer.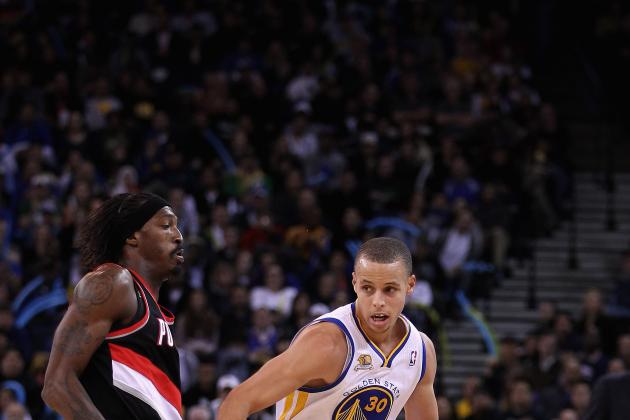 Ezra Shaw/Getty Images
Stephen Curry's ankles can't become the focus for Golden State.
"Don't let injuries (Stephen Curry's ankle and Andrew Bogut's "everything") dictate the team state."
The Warriors have a very good squad, but they also have an injury-prone one. Stephen Curry has battled ankle injuries on and off for the last two seasons and Andrew Bogut hasn't been the same healthwise since his elbow injury two seasons ago.
That means the Warriors just need to worry about playing well when they are all on the court together.
Health is something that can't really be controlled, and if Curry's teammates panic every time he tweaks his ankle in a game or in practice, it's going to be a long season.
Bogut already joined the team injured, so just getting him on the court is a start. But with the Warriors' best two players, or at least two of their most important, constantly battling injuries, focusing on keeping the team healthy will be a distraction enough.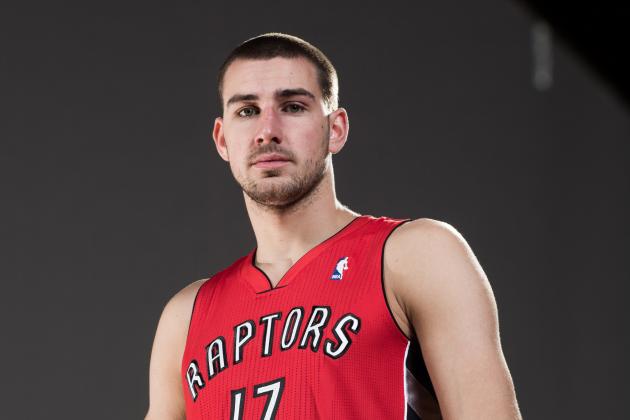 Nick Laham/Getty Images
Jonas V. will bring a new look to the Raptors inside this year.
"Don't let youth be a reason not to take advantage of talent."
The Raptors must avoid falling into the trap that the Playoffs are still seasons away. They can, and should, make noise now. With Jonas Valanciunas exhibiting a lot of promise in Europe last year, they have to take their youngster and develop him alongside Andrea Bargnani, but that shouldn't preclude success this season.
They have one of the most underrated point guards in the league and possibly the league's best backup point in Jose Calderon. Calderon can even be dealt as an expiring contract to bring in a missing piece later this season. That, too, could be a distraction, but the Raptors have the potential to make the eighth seed in the east, which could lead to shocking a top seed in the playoffs—but only if they focus on winning now.
DeMar DeRozan has taken some steps as player, but he still has a long way to go. This entire Raptors squad will look to develop as a contender of the future, and for the time being, that can serve as motivation. It shouldn't, however, serve as an excuse.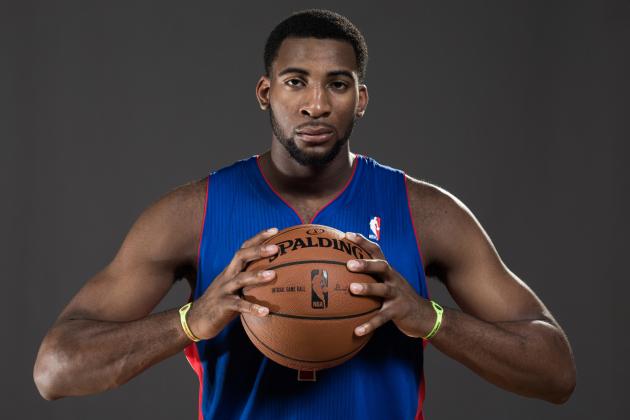 Nick Laham/Getty Images
Drummond has the Pistons thinking long-term.
"Don't forget about the future…"
The Pistons are not in win-now mode. They drafted a project at the No. 9 overall pick in Andre Drummond, and the road back to respectability is a long one. They have Brandon Knight and Greg Monroe to build around, but Austin Daye is looking like a bust and Charlie Villanueva and Ben Gordon were failed signings a couple summers ago.
That means the Pistons have to remember this season is mostly about developing the talent they have and looking forward. That means they can't get too hung up on their record because the playoffs aren't a realistic possibility anyway.
Developing Drummond will take time, but Monroe and Knight already are coming along at a rapid pace. Monroe is looking a lot like a young Tim Duncan (minus the shot blocking) and Knight is a quick point guard that can initiate an offense. As soon as they start putting more talent around Knight, which will take a couple years, the Pistons will start looking like the Bad Boys again—OK, they won't, but they can get back to satisfying their loyal fan base with some wins.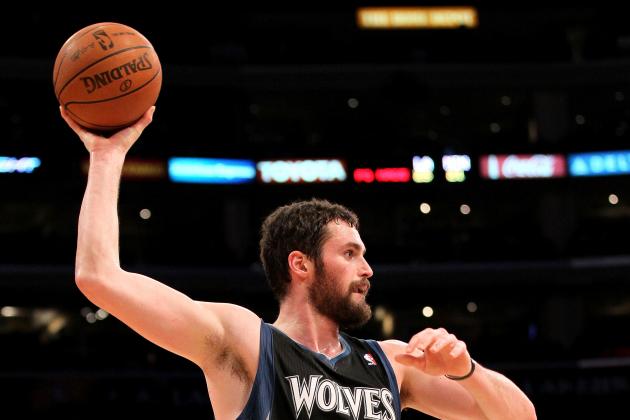 Stephen Dunn/Getty Images
Kevin Love entered ESPN's top 10, but can he lift the Wolves as high?
"Don't allow last season's disappointment to take away this season's enthusiasm."
The Timberwolves were one of the surprise stories of last season, and they appeared to be on the verge of making a playoff push before a Ricky Rubio injury dashed that hope. Further injuries to Kevin Love and Nikola Pekovic only caused further frustration.
But those disappointments from last season should remain in last season, as the Timberwolves take the steps to make their talented tandem of Rubio and Love something more than exciting, and into something special.
Love is being thrown around as the best four man in the league, and Rubio has been likened to a Spanish Steve Nash, so the Wolves will be wise to just focus on allowing them to develop the kind of chemistry that can push this team to big things.
Last season provided a lot of hope that things can get better fast in Minneapolis, but it also showed how wrong things can go when injuries take hold on a team. Leave those injuries in last season.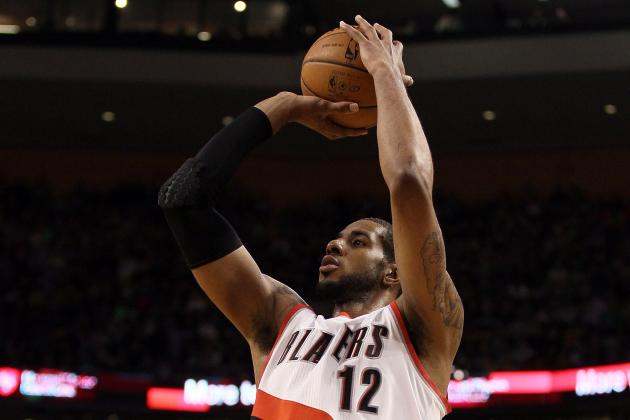 Elsa/Getty Images
LaMarcus Aldridge is the last key piece from the dynasty that never was.
"Don't get wrapped up in the past."
The Trail Blazers had the makings of a potential championship team. They'd drafted Greg Oden No. 1 overall in 2007 to fill the center spot in a very good lineup that already featured LaMarcus Aldridge and Brandon Roy. Things were looking good.
Then came the injuries to Oden and Roy, and their hopes were dashed. Roy retired (and came back for the Timberwolves). Oden was cut loose after failing to ever return from microfracture surgery. They went from a team with three potential superstars to a team with one, and now it is just rebuilding around LaMarcus Aldridge that becomes the main task at hand.
They are going to struggle to win games with a rookie point guard in Damian Lillard. Their second-best player, Nicolas Batum, is a defensive stopper. That means the Blazers are going to have a lot of trouble offensively, and unless J.J. Hickson becomes the kind of player his athleticism dictates he should be, this team will be lottery-bound. It's just remembering that things move forward for fans, and players, because if they dwell on "What could have been" this season will be a depressing one in Rip City.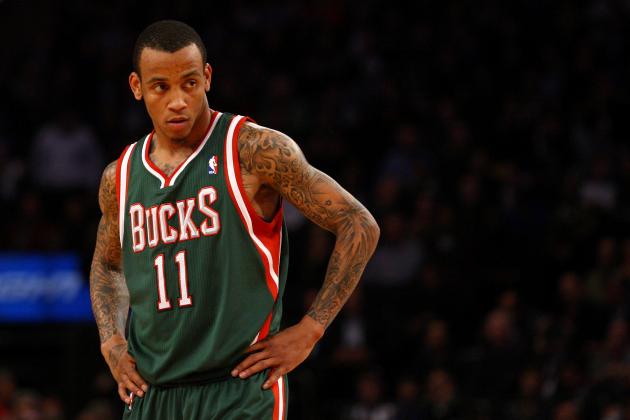 Chris Chambers/Getty Images
Having a "tweener" at SG shouldn't serve as an excuse.
"Tune out undersized backcourt talk."
Brandon Jennings and Monta Ellis are one of the best scoring backcourts in the league. But they are also one of the most undersized. With Jennings listed at 6'1" and Ellis at 6'3", the Bucks are going to have a lot of trouble matching up with bigger backcourts.
That's why they must focus on what they do have, and not what they don't. What the tandem lacks defensively, it must make up with the high scoring, and the Bucks just have to score and rely on their defense to be "just good enough."
The "Fear the Deer" signs haven't appeared much in recent times, but with Jennings and Ellis on the perimeter and Ersan Ilyasova continuing to become a legitimate post threat, this Bucks teams could make some noise. They just have to remember that teams can win with unorthodox lineups, and having a 6'3" shooting guard doesn't preclude success.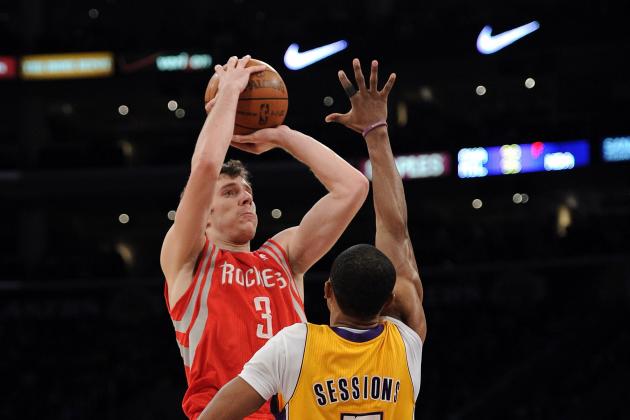 Harry How/Getty Images
The Suns can't expect Goran Dragic to replace Nash.
"Forget about Steve Nash."
Steve Nash has finally moved on to greener pastures, and the aftermath is a different Suns team. It's one that won't really have to adjust to playing without Steve Nash, because only one of the starters (Marcin Gortat) actually did to begin with. The rest of the starting lineup is a host of new additions, but one that could be very good if they give Goran Dragic a chance to become the NBA point guard that many feel he can be.
Dragic is not Nash. He's not even close. Nash is a two-time MVP who will go down in discussions of the greatest ever to play the point, but Dragic is very good, and if his teammates give him a chance to do what he can do, the Suns could outperform expectations.
The Suns didn't make the playoffs last year even with Nash, so they don't have to worry about hearing that they have made the descent to the lottery. They're already there.
For now, it's just moving on with Luis Scola, Wes Johnson, Michael Beasley and Gortat surrounding Dragic. That's a better starting five than most think, particularly if former Timberwolves Johnson and Beasley continue to become better NBA players. Johnson has a lot of untapped potential, and Beasley need only improve his shot selection.
These are the things the Suns should worry about, not whether or not they measure up to the success the Suns experienced when Nash was in his heyday with Amar'e Stoudemire manning the post.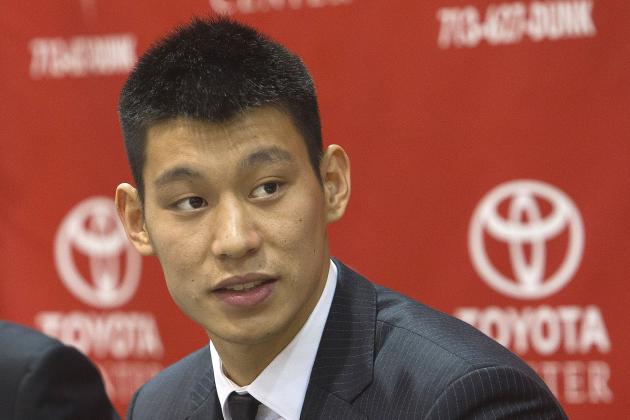 Bob Levey/Getty Images
Jeremy Lin's contract sets up high expectations.
"Don't get caught up in Linsanity."
The Rockets don't have a lot of storylines as a rebuilding team with one of the poorer starting lineups in the NBA. But they will have to hear all season about whether or not Jeremy Lin was worth the massive contract the Rockets signed him to this summer.
That shouldn't matter.
Lin is a very good point guard, and the Rockets have a chance to be a surprise team. That's because no one expects much of anything from a starting lineup that features three players all at about replacement level for an NBA starter. Omer Asik put up very tantalizing per-minute production, but must avoid foul trouble and adjust to playing starters minutes. Chandler Parsons and Patrick Patterson are decent role players, but neither is really much more than a complementary player who would be a rotation guy on a good team, not a starter.
That makes Lin dwell under an even brighter spotlight because if the Rockets become the West's new cellar dweller, fingers will be pointed at the Harvard graduate. People have the bar set high for Lin, but the Rockets can't allow the Linsanity to become a distraction.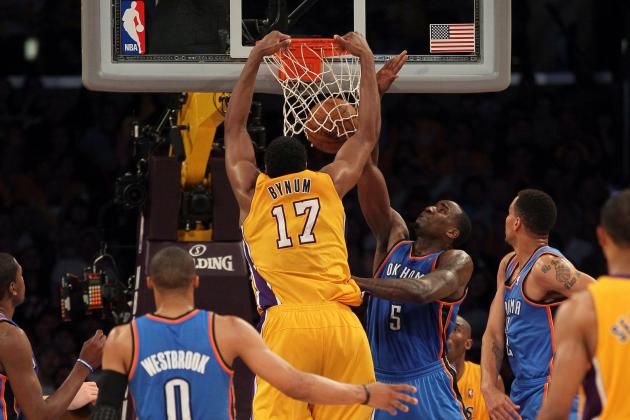 Stephen Dunn/Getty Images
Newly acquired Andrew Bynum will change the look of the Sixers offense.
"Build on last year, not wallow from it."
The Sixers were only the fifth eighth seed to upset a No. 1. Granted, they did it on the heels of a Derrick Rose injury that decimated the Bulls' chances, but it's still a big upset, and they have to build from it, rather than dwell on the fact that they were eventually thwarted by the Boston Celtics in the second round.
They made a big change bringing in Andrew Bynum and really only losing Andre Iguodala and spare parts to do it. But that doesn't guarantee success. They must build on last year's experience and incorporate Bynum into their lineup. Bynum is the second-best center in the league, almost unarguably, but the Sixers still need to focus on developing Evan Turner and Jrue Holiday to complement Bynum on the perimeter. Without Turner and Holiday becoming ample pick-and-roll partners for Bynum, this team won't go as far.
Running and inside-outside attack built around Bynum's post presence will take time, but the Sixers must realize that this is a new year, and last year was a success by most measures. It's something that can be learned from and put to use in this year's playoffs.
They also must develop an identity for their bench based around Thaddeus Young. Young is now the undisputed leader of the second unit since Lou Williams became an Atlanta Hawk, which means Young will have a greater load to carry. It's every bit as vital as the starting lineup coming together, and Young shined last year in the Playoffs. The Sixers have a lot of reasons for optimism, and the players likely aren't too discouraged by last year—but they shouldn't be at all.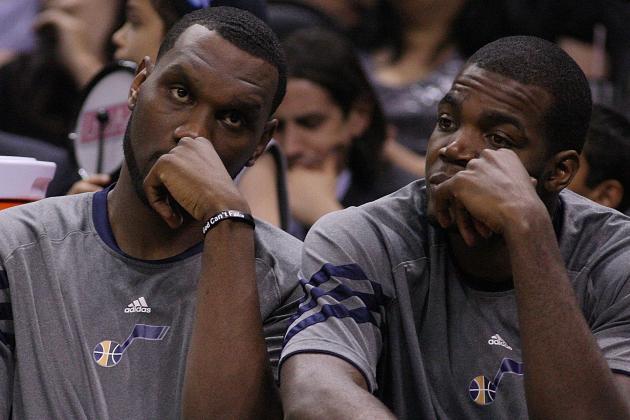 Ronald Martinez/Getty Images
Whether or not Al Jeff & Millsap remain in Utah can't be the focus this year.
"Don't let Al Jefferson and Paul Millsap's free agency hang a cloud over the season."
The Jazz made the eighth seed by the skin of their teeth last year and were swept in the first round. Now, they face losing their two best players to free agency.
Is there any way that can't serve as a huge distraction?
Paul Millsap and Al Jefferson are hardly locks to re-sign with the Jazz, and there will be suitors aplenty. The other Jazz players, in particular Derrick Favors, Enes Kanter and Gordon Hayward, have to focus on getting better as NBA players rather than the direction of the team. The Jazz are going to have a tough time bringing back both Millsap and Jefferson, but Favors and Kanter could be the future.
If they spend the entire season worrying about what will happen at the trade deadline, the real purpose of the year will be forgotten: to build for the future and develop their young studs. Favors has only potential at this point and has yet to realize much of it, and Kanter is still a project.
Hayward has an unknown ceiling; he could either be the next Chris Mullin or the next Kyle Korver. But spending the entire season dwelling on the fate of Millsap and Jefferson will leave the greater picture unseen.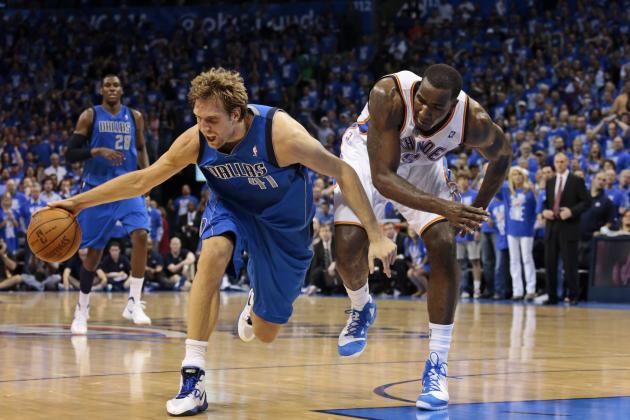 Brett Deering/Getty Images
Dirk will have to avoid getting ahead of himself with three new starters.
"Dirk, forget 2011, this is a new squad."
The Mavs experienced a championship just two seasons ago, and since then the lineup has become quite different. They have three new starters this year, so they're going to have to adjust to learning to play with Dirk Nowitzki.
Nowitzki renders the Mavs borderline contenders in spite of the losses they have suffered to the roster. O.J. Mayo may not be the superstar Dallas needs him to be, but he must be at least an above-average shooting guard, and Darren Collison must return to the form he exhibited as a rookie with the New Orleans Hornets. Chris Kaman must stay healthy.
All three of those new additions come with question marks, and the Mavs are a new-look team. They are not the championship squad of 2011, and Mavs fans know it. So there's no sense pandering to the expectations of those who don't realize that times change and teams change. This is 2012-13, and the Mavs are fighting to be a fifth or sixth seed, with championship aspirations something only mildly considered.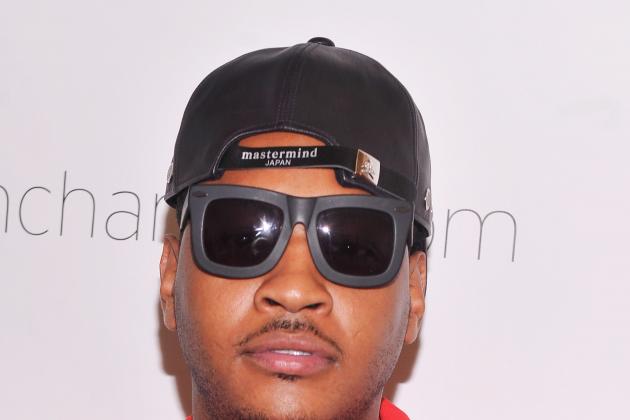 Stephen Lovekin/Getty Images
Melo must become more team oriented.
"Focus on chemistry, not expectations."
The Knicks played best with Carmelo Anthony on the sidelines. That must be addressed, not lamented. After winning seven games straight with Jeremy Lin at the helm and experiencing so much success, they thought things would only get better when their franchise player returned, but Lin and Melo never developed much chemistry, and the Knicks returned to mediocrity.
They were unable to re-sign Lin and now return to life as it was before Linsanity. Carmelo Anthony has yet to shake the naysayers who say he is deleterious to team success, and he must work more on becoming a facilitator rather than an iso-post player. If he doesn't, Amar'e Stoudemire will remain a mid-range jump shooter (that may remain the same regardless). Stoudemire is a shadow of the player he once was, and only began to look himself when playing with a top-flight point guard like Lin.
The Knicks are hoping Raymond Felton and Jason Kidd can get Amar'e going again, but it won't happen if Melo insists on being selfish with the basketball. Kidd is one of the best facilitators ever to play the game and could have a Nash-like effect on Stoudemire, notwithstanding the fact that Kidd has nowhere near as much left in the tank as Nash. Be that as it may, the Knicks need to start playing from the point guard position onwards, rather than utilizing Melo as a point-forward.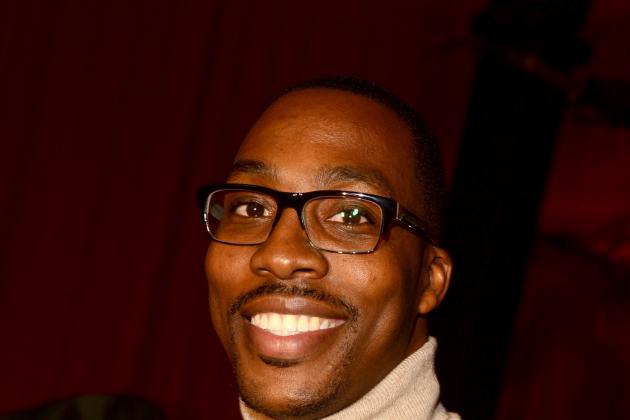 Jason Merritt/Getty Images
Keeping their minds off this guy may be the biggest task the Magic face.
"Don't let Dwight Howard's success dictate their feelings."
This may apply to Magic fans more than players, but they can't spend their time looking west at the success of Dwight Howard in Los Angeles. The team has a new mission, and the Dwight Howard era is over. That means J.J. Redick, Jameer Nelson, Glen Davis and Hedo Turkoglu must dwell in Orlando mentally, not L.A.
Howard may win his first championship this season, but it won't be the fault of his former teammates that he didn't win one before. Even if it is, they have to avoid playing "What if" games with themselves, wondering what could have been if the three-time Defensive Player of the Year had remained in blue and white.
The Magic are going to be "fighting" for the worst record in the league, and seeing Howard succeed will only make that plight more depressing. Magic fans will seek to forget Howard, and players should do the same.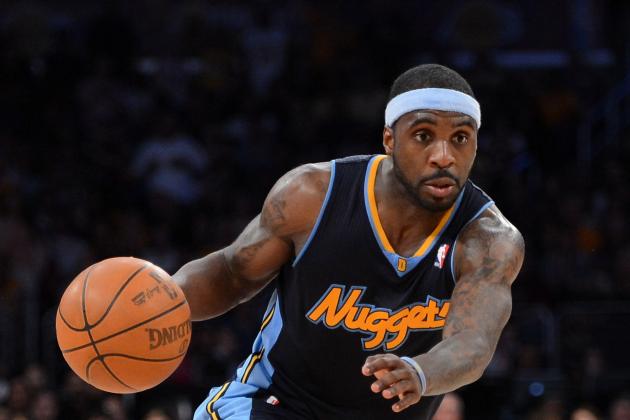 Harry How/Getty Images
Ty Lawson must avoid trying to do too much.
"Focus on team quality, not lack of superstar."
The Nuggets have to escape the mentality that any of them can or must become superstars for the team to succeed. They have to model themselves more after the Pistons championship teams of last decade rather than the new super teams that have developed in recent years.
They are a team built around balance and depth, and it is crucial that they establish their own identity and ignore the trend that has swept the NBA of stacking a team with two or three elite players and a bunch of role players to round out the lineup. Instead of adopting that M.O., the result of the Carmelo Anthony trade has been a team built around many good players instead of a few great ones.
Ty Lawson, Danilo Gallinari and Andre Iguodala all have to avoid falling into the trap of thinking they have to do too much. Lawson in particular will have to realize that scoring 30 a night may not be the key to the team's success, and that people aren't expecting him to take the leap from being a second- to third-tier NBA point guard to joining the ranks of Derrick Rose, Chris Paul, etc. Lawson has a very high upside, to be sure, but isn't going to make the leap to being a superstar in one year—if he ever does.
The Nuggets don't need a superstar to win games, and they have to come to the realization that they don't need one to win a championship either. It's just the en vogue thing to do in the NBA.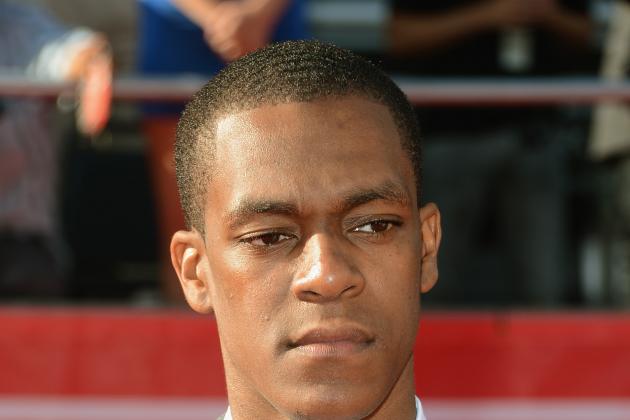 Frazer Harrison/Getty Images
Rajon Rondo must remain convinced that the C's can take it.
"Consider themselves elite."
For a team that nearly reached the NBA Finals, the Celtics are not being afforded the same level of respect as the other top teams in the NBA. Rajon Rondo must help his teammates realize it doesn't even matter.
Though the oddsmakers of Vegas have set the odds of a Celtics championship at a 22/1 long shot on Bovada, the players realize they were really an Avery Bradley injury and Jeff Green heart ailment away from possibly beating the Heat. When a team is missing two of its best perimeter defenders against a team whose strength is perimeter play and penetration, it's going to be difficult to realize true potential. The Celtics can beat the Heat, and indeed every other top team—with a healthy roster.
The Celtics must keep the end goal in mind—the playoffs and an NBA championship. They can't ride through the season worrying about whether their regular season record measures up to the L.A. Lakers, Oklahoma City and Miami. It won't. They are a team built for postseason success, as Kevin Garnett and Paul Pierce will need rest to reach the playoffs at full health.
The Celtics have a legit chance, but can't fall into the trap of preoccupying themselves with whether or not others think so. While people plug the Thunder, Heat and Lakers, the Celtics need only realize that they are not the long shot that analysts, oddsmakers and fans think they are.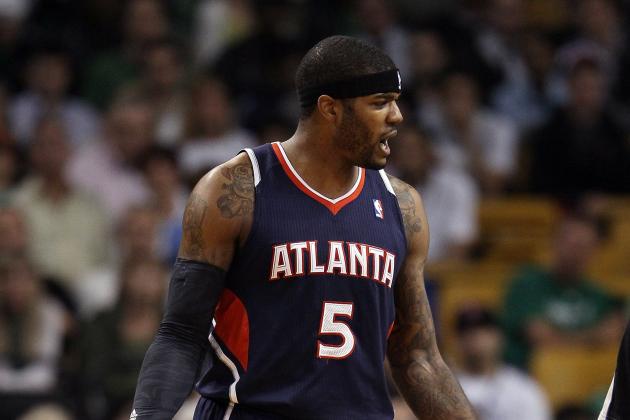 Elsa/Getty Images
Josh Smith is on the last year of his contract.
"Focus on what they do have, not losing Joe Johnson."
The Hawks took steps backwards this summer, at least in the short term. They rid themselves of Joe Johnson's contract and cleared some cap room. That's going to make them a worse team this season, regardless of what the optimistic Hawk fans espouse.
Adding role players to replace key starters seldom works out to a team's advantage, and closing games out will be a problem without Johnson's ability to create shots for himself and others.
But dwelling on what they are missing will just make the present that much harder, and for every ill-conceived Josh Smith jump shot, there will be talk that the Hawks made a mistake in letting go of Johnson. Still, if the Hawks are going to become anything more than an also-ran in the NBA playoffs, they will do it because they have made the roster adjustments to develop a championship roster, not because they stagnated and held onto a team that lacked the talent to get their in the first place.
They weren't going to get there with Joe Johnson as the primary piece, so it only made sense to begin to re-tool the roster. The fact remains, for the present, the Hawks are going to take some steps backwards before they can move forward, and lamenting the fact that they are no longer a 50-win team won't make it any easier to stomach the fact that they will likely finish below .500 this year.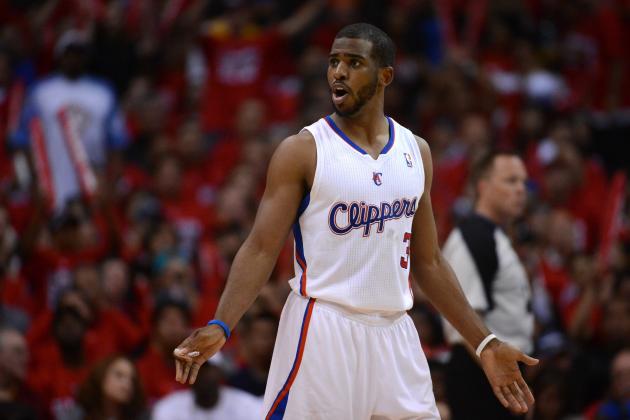 Harry How/Getty Images
Chris Paul will give the Clippers respect, but the Lakers will get the hype.
"Ignore the 'other' team in L.A. talk."
Now, more than ever, Clippers faithful are going to get sick of hearing about the L.A. Lakers. The players must avoid the same trap. As good as the Clippers are, the Lakers have just assembled what is on paper one of the best starting lineups in NBA history. That means that Clips players will have to remember they are still an elite team, rather than compare themselves to the team that shares the Staples Center with them.
An epic outcome of this would be if the Clippers met—and upset—the Lakers in the 2013 playoffs. But that can't be in the back of players' minds all season. Cross each bridge as it arrives, and the main bridge the Clippers will be crossing is their own. It's a bridge that is predicated upon developing what could be the deepest roster in the entire NBA into a formidable team that is based around balance and the brilliance of Chris Paul.
Paul makes everyone around him significantly better, and he could have wound up in purple and gold to begin with. He said he's happy to be in a Clippers uniform, and his teammates should be, too, regardless of the fact that they are again No. 2 in L.A. after narrowing that gap last season.
Though the Lakers added Dwight Howard, the Clips brought in some key veterans (Grant Hill, Jamal Crawford and Lamar Odom), so they need to focus on their own problems rather than allow the success of the Lakers to infiltrate what they are trying to get done.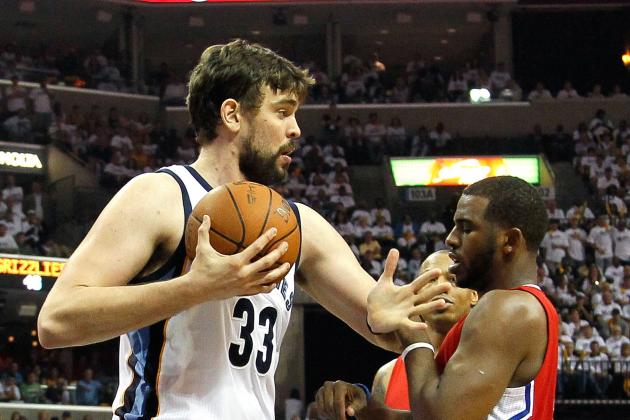 Kevin C. Cox/Getty Images
Marc Gasol is a top five center, but what more do the Grizz need?
"Avoid comparing themselves too much."
This is a common problem for a lot of teams in this slideshow, but Memphis, like many others, must avoid the trap of thinking that their team is the talent equivalent of the best teams in the West. It's not. But that doesn't mean they can't still win.
There's always talk about how teams overcome a lack of talent by playing team ball, and it's not as though the Grizzlies lack talent to begin with. They just don't have as much as the Lakers, Thunder or Heat. They do have one of the best front lines in basketball, though, and Rudy Gay, Zach Randolph and Marc Gasol can give any frontline serious problems.
That's why the Grizzlies just have to use the talent they have to win as many games as possible and then try to upset a team in the playoffs. It only takes a good run in playoffs to negate the fact that they are not going to win as many regular season games, and they gave the Thunder all they could handle in the 2011 playoffs…without Rudy Gay. Just because last season was a disappointment and the team hasn't made any significant roster additions doesn't mean they can't upset teams in June.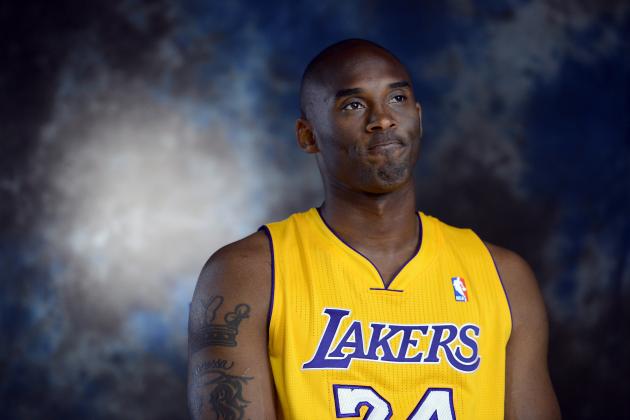 Harry How/Getty Images
Kobe wants his sixth ring bad...
"Don't get caught up in June while it's still fall."
The Lakers may have the best squad on paper, but it won't matter much if they don't win a title. Expectations are high, and they have to keep things in perspective. Winning 65-plus games won't mean a thing if they fall short to the Thunder, Heat or any other team in the playoffs.
Dwight Howard's back may be a concern, people will question whether or not Kobe Bryant can learn to share the ball with such a talented cast and critics question whether Steve Nash can continue to succeed at age 38. But those are the things that will matter this season, not the end win count of the regular season.
People will be hyping the potential Heat vs. Lakers matchup all season, but that won't be of any benefit if it never happens. While the experts are discussing who is the better player between Kobe Bryant and LeBron James, the Lakers must simply focus on playing basketball and doing the things necessary to make their talented squad a championship team.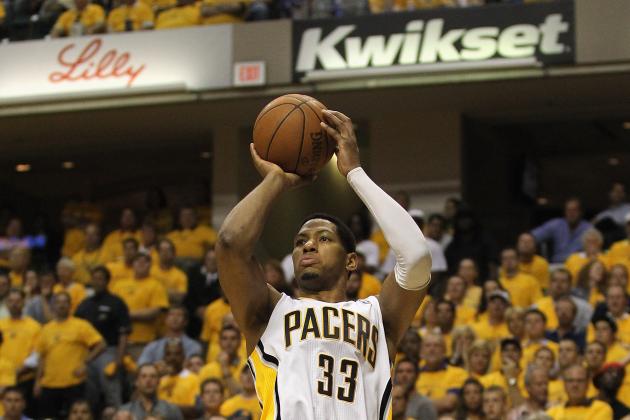 Jonathan Daniel/Getty Images
Danny Granger will focus on returning to the All-Star game
"Don't get discouraged by lack of respect."
The Pacers are on the brink of being contenders, but they didn't get better this offseason, and they still don't have a superstar. Because of that, they're not given the same respect as the top teams.
Maybe they should be, maybe they shouldn't, but it's up to Danny Granger and Paul George to lead the Pacers as far as they can get, and then take care of business when the time comes. They're not going to be thrown around in the same breath as the super teams because they don't even have one superstar, never mind two or three.
Granger, George, Roy Hibbert and the role players that accompany them all have the potential to be a Cinderella team, but they are just that: a team that can surprise. They need to realize they are potential spoilers in the NBA playoffs and not allow the fact that they aren't true contenders to make them to feel as though they are out of the running for an NBA title.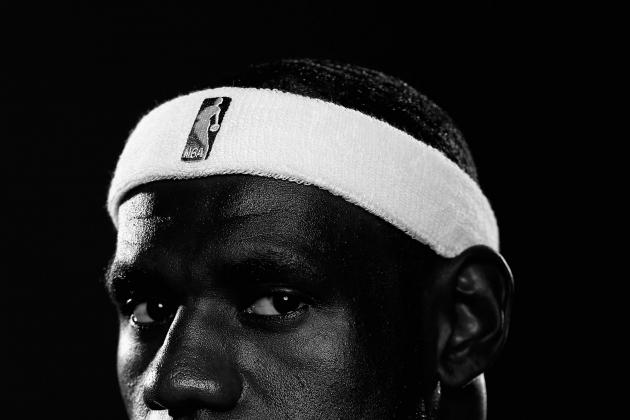 Chris Trotman/Getty Images
LeBron remembers what happened last year.
"Focus on themselves, not on L.A. Lakers."
The Heat are the reigning champs, but are hearing a lot about how the Lakers have this year's title on lock. It can't benefit LeBron James and his teammates to focus on who is the better team now because it only matters who is in June.
The Lakers have some key additions in Dwight Howard and Steve Nash, but Heat GM Pat Riley countered with some less decorous additions of his own in Ray Allen and Rashard Lewis. The Heat will focus on incorporating their own talent and developing their own team rather than comparing themselves to a Lakers squad that is going to receive as much hype as they are, despite not having been in the Finals last year.
The Heat must let June sort itself out in June, and until that time, it doesn't matter who is ranked higher in power rankings, or even who has the better regular season record. It's about the playoffs.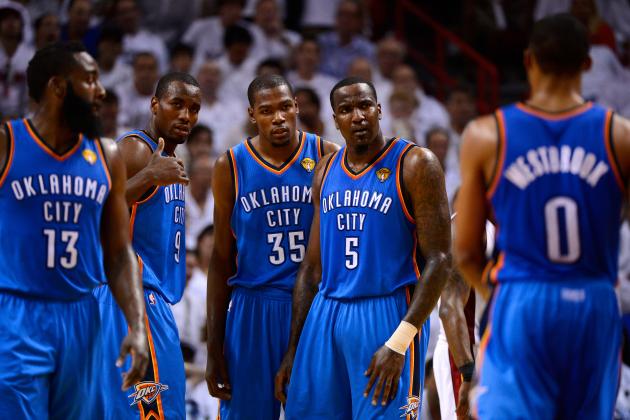 Ronald Martinez/Getty Images
The Thunder hope to keep their squad intact...
"Win this year, let the James Harden free agency remain an offseason issue."
The Thunder may be a young team, but they feel as though the time to win is now or never. That's because James Harden becomes a free agent at the end of this season, and the team's success is heavily predicated upon their third option.
It is because it must be.
The other contenders all have big threes, and falling back to a team reliant only upon Kevin Durant and Russell Westbrook would be a huge step back.
Thinking about Harden's fate all season will only cause instability and doubt. It won't help the team on the court, and they need to win while they can and let the Harden mess work itself out as it will. Whether he stays or not, winning this season is what matters.
The Thunder have the offensive firepower to blow out any team on any given night, and Scott Brooks is preparing them to take on the Miami Heat once again, but before they get there, they have to go through the Lakers and Spurs, and dwelling on Harden's fate won't help them accomplish that task.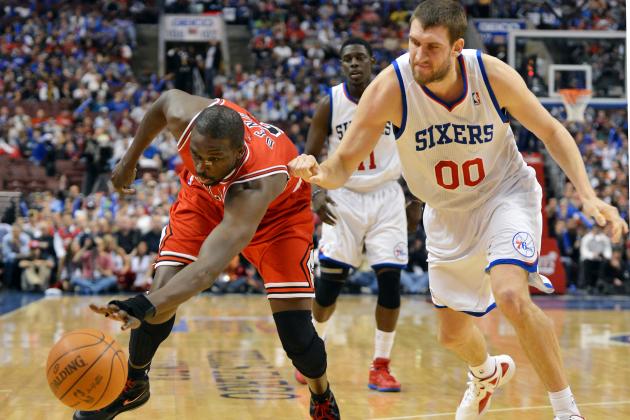 Drew Hallowell/Getty Images
Deng and the Bulls will be scrambling till Rose returns
"Don't spend the entire season in eager expectation of Derrick Rose's return."
The timetable is undefined on Derrick Rose, but Bulls players, fans and management all know he'll rehab both as thoroughly and as quickly as possible. For Bulls players, that means they can't get caught up in his progress chart and spend the entire season with bated breath awaiting the MVP's return.
For the time being, it will be about each player working on the things that the Bulls need to do to succeed when Rose does return. Luol Deng will have a chance to show himself as a No. 1 option, doing more than he did even last year when he was an All-Star. Carlos Boozer can start trying to play like he used to in Utah. And Joakim Noah will get to test the moves that Kareem Abdul-Jabbar taught him this summer.
There's a lot of work to do until Mr. Rose straps his Adidas on for another postseason run, and the Bulls need to just play ball and tune out the talk of what will happen when/if Rose returns this season.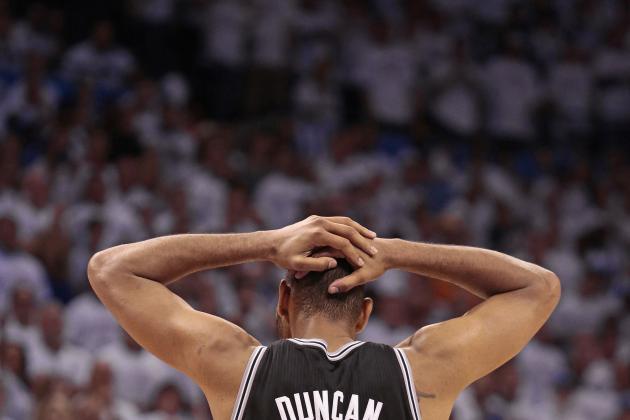 Brett Deering/Getty Images
Tim Duncan re-signed for three more seasons.
"Tune out the 'too old' talk once again."
The Spurs have ignored it for quite some time, but they can't allow the critics to get to them. They can't allow talk of their team being too old to discourage them and diminish their hopes of winning yet another championship in the Tim Duncan era, which is drawing to its close.
Duncan re-signed for three seasons and presumably will be around that entire time, but the realistic window for a championship is closing quickly, and the Spurs sense of urgency to win a fifth ring for Duncan can't be ignored because the time is now for the Spurs. That dictum has been true for the last few seasons, and though the age of Duncan and Manu Ginobili is a negative factor in many respects, the experience that comes with that age is a boon.
The Spurs know what it takes to succeed, and Tony Parker is still in his prime. The former Finals MVP knows that he can take this roster to the Finals again, and whether he does or not, he has some young talent around him to keep the Spurs relevant after Duncan hangs it up. Yet, at this time, the Spurs will focus on winning this year, and the fact that they are one of the league's oldest teams shouldn't cloud the fact that they are still one of the best, too.