University of Florida's Heavener Football Complex: 2008 Additions
Putting the Heaven in "Heavener," Gator Tailgating was given the opportunity to explore the nucleus of Ben Hill Griffin Stadium's newest addition, the Heavener Complex. Around this time last year, GatorTailgating.com gave you the latest news on this addition, and we are here to do it again.
UF has made some changes to the shrine since it was built a little over a year ago. When you win another national championship, an addition is a necessity. In the following slides, we will show you some features of the Heavener Complex. To see all of the images, visit Gator Tailgating's original story at www.gatortailgating.com.
The Logo in the Entrance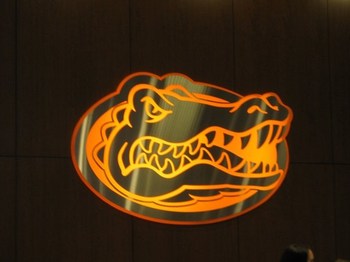 This is the logo in the entrance to the "Gator Room."
Florida Football Office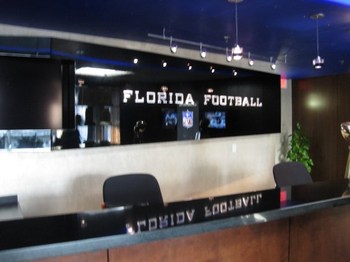 Here lies Florida's Football Office.
Iron Gator Excellence Board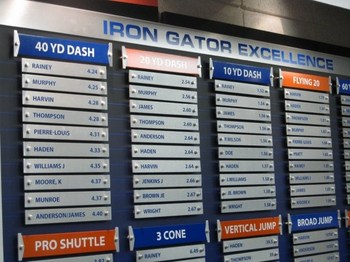 This is the Iron Gator Excellence Board. This board shows the elite players of the team with their times, weights, heights, or whatever may be measured. It creates a sense of healthy competition among the team because everyone wants to be up there at some point.
Gator Strength Board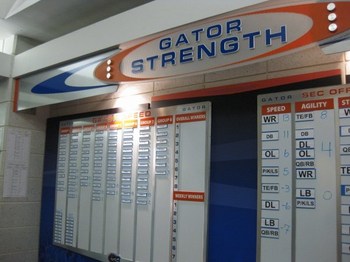 This is the Gator Strength Board. It is similar to the Iron Gator Board, but this promotes teamwork as well as competition.
Very Interesting Lane Kiffin Quote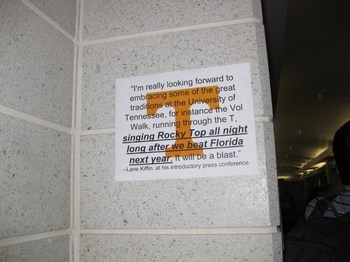 This is a very interesting Lane Kiffin quote. This is already up, and we should expect more of these posters when the game against Tennessee gets closer.
Motivational Sign on a Door in the Complex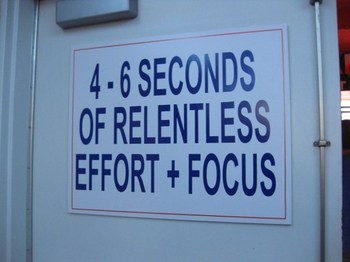 Here is a motivational sign on a door in Heavener Complex.
The Sign on the Way out of the Tunnel onto the Field.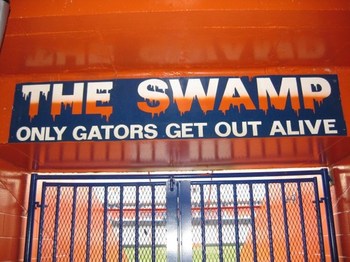 This is a sign on the way out of the tunnel onto the field.
The New 2008 Banner in the South Endzone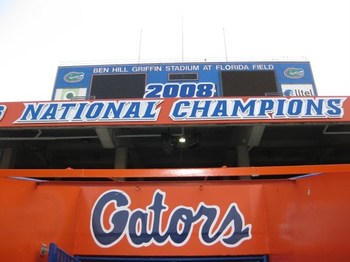 This is the 2008 Championship Banner in the south endzone.
The NFL Board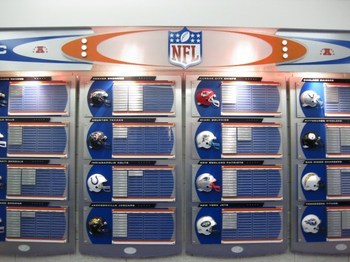 This the NFL Board. It has every NFL team and every Gator that has ever played or is currently playing for those teams.
Close-Up of the Jaguars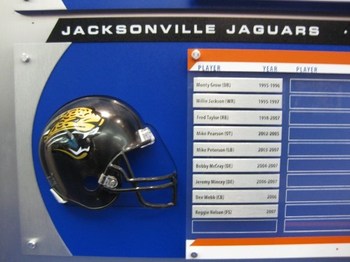 This is a close-up of the Jaguars. You can see Reggie Nelson at the bottom.
To see all of the images, visit Gator Tailgating's original story.
Keep Reading

Florida Gators Football: Like this team?