10 MMA Fighters Who Gamblers Love to Take Chances on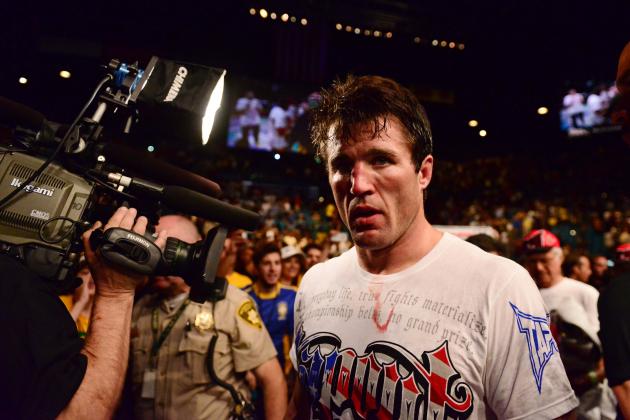 Mark J. Rebilas-US PRESSWIRE

UFC on FX 5 is set to go down Friday night, which for many fight fans means logging onto a preferred sportsbook and putting that MMA knowledge to the test.
While many events pose intriguing gambling options, there are also individual fighters who consistently draw the eye of bettors, seeming to demand you throw your lot in with theirs.
Sometimes, these fighters vindicate themselves by consistently rewarding supporters with fine payouts. Other times, not so much.
Here, we'll take a look at 10 fighters who just seem to scream, "Bet on me!" and examine why they are so appealing, as well as how valuable they are to gamblers.
Begin Slideshow

»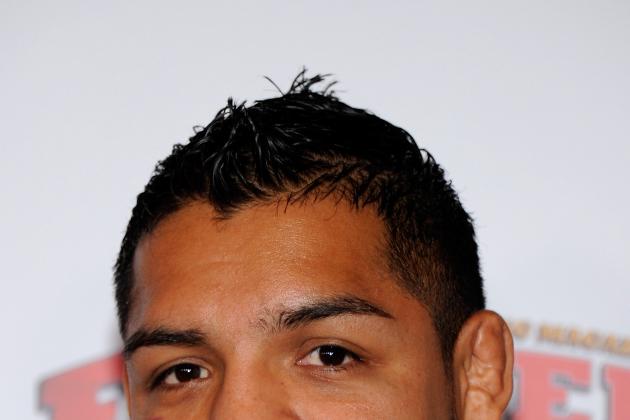 Ethan Miller/Getty Images

It is a comforting notion that so long as his fight makes it to the judges' scorecards, your investment will garner a return.
That's the book on Garcia, and that's why it's always tempting to put a little cheddar on him when he's facing a big-name foe.
Giving into this temptation, however, seems to be losing its effectiveness. Garcia's last two bouts have gone to decision, and he has come out on the losing end of both.
Still, that Jedi mind trick he has worked judges over with in the past is not something that can be ignored when you've got your sportsbook open. Maybe he'll once again weave his magic someday to come.
And besides, it can be really fun winning a bet you know in your heart you actually lost.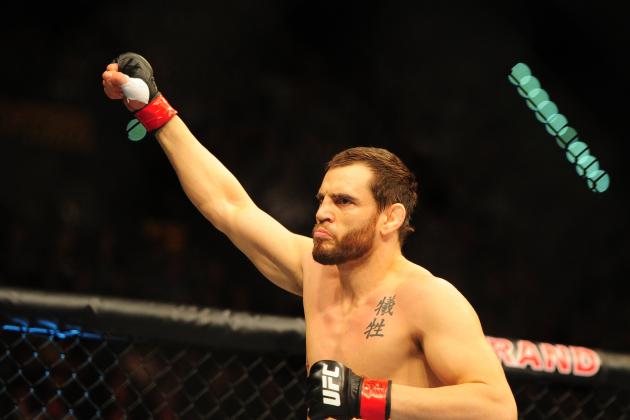 Mark J. Rebilas-US PRESSWIRE

Though he has recently hit the first rough patch of his career, going 0-1-1 over his past two contests, Jon Fitch has been arguably the most consistent fighter in all of MMA since joining the UFC in 2005.
Simply put, Fitch just wins. And when someone consistently wins against top-tier UFC welterweights, they consistently make their backers money.
If you've been riding the Jon Fitch train the past seven years, chances are you've been able to cover the cost of pay-per-views with found money.
Additionally, a secondary benefit of placing a wager on Fitch is that his fights are suddenly much more enthralling. I mean, do you really care if he's grinding out a decision when you hear "cha-ching" noises going off all around you?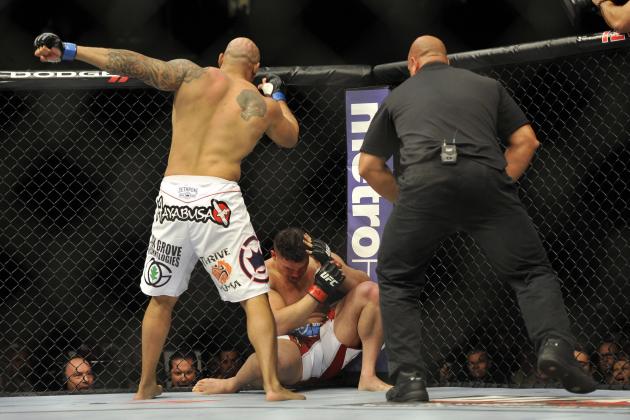 Joe Camporeale-US PRESSWIRE

There is a certain appeal to putting some cash down on a fighter that can flick harder than most men punch. That's because you know no matter how wretchedly his fights are going, Lavar Johnson can win you some cash in a split second.
Instant gratification, thy name is Lavar Johnson.
Also, it doesn't hurt that his one-dimensional fighting style usually means staking him produces a nice return on investment.
Those who love the idea of putting something down on Johnson are no doubt licking their chops right now, looking ahead to his December match with Brendan Schaub, a man wielding an infamously weak chin.
When extreme power is primed to meet insufficient resistance, bets shall be made.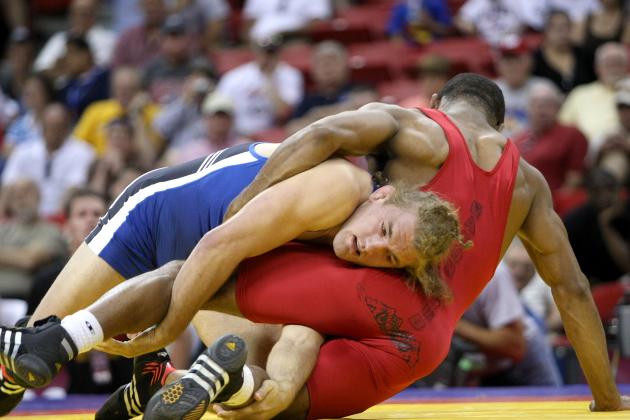 Jonathan Ferrey/Getty Images

It's comforting when you know the result of a bout before you bet on it. That's what Askren offers—complete certainty.
In this regard, he is the anti-chance.
Askren is a wrestling powerhouse who suffocates his opponents, rarely allowing them to launch any type of offense whatsoever.
So long as Askren remains in Bellator, he won't encounter an opponent who is able to overcome his smothering top-game. And so long as no one can do that, you might as well take the payout he represents, even if it isn't exactly massive.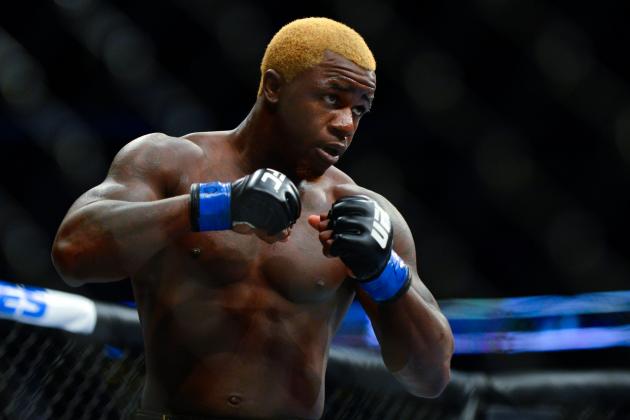 Ron Chenoy-US PRESSWIRE

Sometimes he just looks so good. And when he's on, it appears he's capable of beating anyone.
This perception has put many a smirks on the faces of betters, who believed they had outsmarted their bookies by finding this secretly talented diamond in the rough.
Then, more often than not, Guillard gets floored by a stiff jab, or submitted with ease, and those same cocky entrepreneurs are left shaking their heads.
So much potential, so much temptation, so little consistency.
Bet on him at your own peril.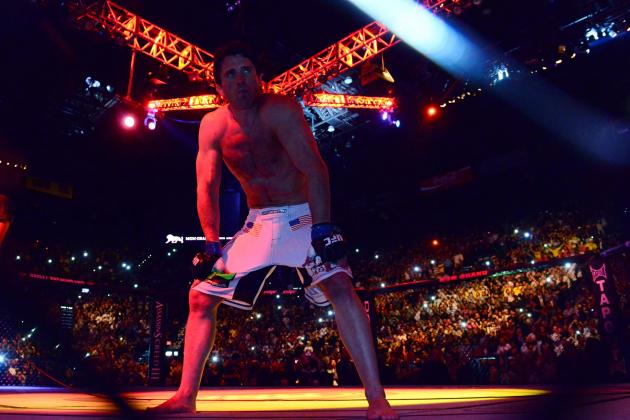 Mark J. Rebilas-US PRESSWIRE

When a fighter can so thoroughly obliterate his opponent using nothing but his tongue, it's hard not to want to jump on board.
If Sonnen's so confident he'll win the fight, why shouldn't you be confident you'll win your bet?
The good news for those persuaded by Sonnen's boasts is that he has consistently followed through with them over the past three years, except when he's fought Anderson Silva.
Sonnen's odds are usually decent, but not great (except when he fights Silva), because he's at the point in his career where he's given nothing but top guys. At least, that was the case when he was a middleweight.
I'm sure Sonnen will talk up a storm prior to his UFC 155 showdown with Forrest Griffin, and that will get the coins flowing. Though this time maybe with a measure of moderation, seeing as how his payout will be uncharacteristically low.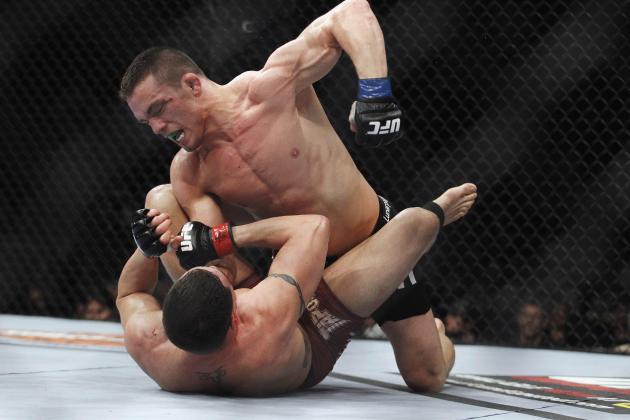 Matt Ryerson-US PRESSWIRE

For awhile, the "Juggernaut" was a gambling gem. I'm mainly talking about the back-to-back wins over Sean Pierson and Jake Shields, both of which paid out at a greater rate than what they probably should have.
Unfortunately, the House is now more or less on to Ellenberger—just check out his odds for UFC on FX 5. But in fairness, his minuscule odds probably have something to do with the fact he is fighting Jay Hieron.
Still, Ellenberger has an attractive pairing of elite talent and second-tier name. That's the kind of gambler's favorite that never goes out of style.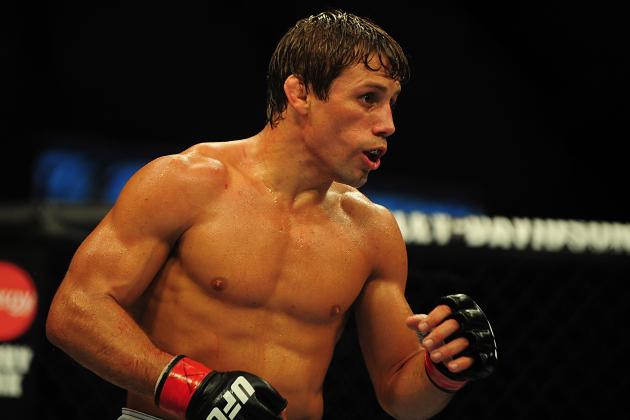 Anne-Marie Sorvin-US PRESSWIRE

Sure, the guys he fights are all pretty good, but can you believe how much Faber pays when he goes against the Cruz's, Barao's and Aldo's of the world?
How can he be an underdog? He's Urijah Faber!
Whether overrated or past his prime, Faber's name is still dripping with seduction when you see it on your favorite sportsbook website. Probably because his decline has been so much less abrupt than other sputtering legends, like Miguel Torres and Wanderlei Silva, he still gives off the illusion of hope.
Don't be fooled. It's time to move past the belief Faber is a gambler's friend—actually that time has come and gone—and view his fights in a more realistic way.
When he's an underdog, he's an underdog for a reason. Even if he is Urijah Faber.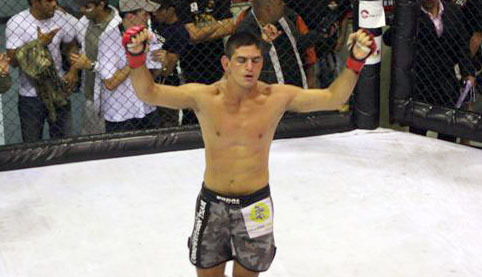 Photo by mmabay.co.uk
How can you not want to bet on a guy that knocked out Josh Koscheck with one punch in his UFC debut? Especially when that guy happens to be a submission specialist?
Fans looking to cash in on Thiago met with frustration when the Brazilian failed in his encore match with Jon Fitch, but validated his supporters when he reeled off back-to-back wins after that.
From then on, Thiago has often been regarded as a top-tier welterweight. Even though he's lost three of his past four fights.
People seem to remember the Koscheck KO more than they do the the Kampmann or Sanchez loss, or the brutal Bahadurzada knockout loss.
It's wise to bet on good fighters, and Thiago is that, but he usually isn't as good as his opponent. Unfortunately, many have failed to acknowledged this and have emptied their pockets as a consequence.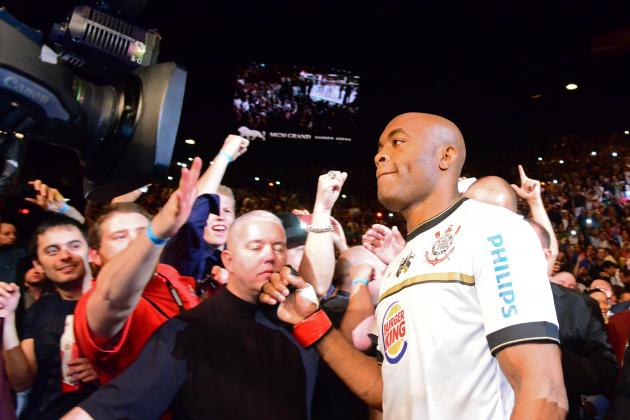 Mark J. Rebilas-US PRESSWIRE

Every time Silva is faced with a new opponent it is said he is about to face his kryptonite. That should not to suggest people bet against "The Spider" because they are convinced he will lose. Rather, they are convinced he might lose.
Since Matt Serra knocked out Georges St-Pierre at UFC 69 the perception that any one fighter is invincible has dissipated, leaving bubbles of hope for those looking to cash in on the next big upset. Because Silva has the reputation for being the best fighter alive, what better place to look than squarely at him?
Alas, risk takers who have sought to profit from Silva's misfortune have met with nothing but loss.
Still though, maybe next time will be the one when he loses and you can make a big score.