UFC on FX 5 Results: Five Fights for Jay Hieron to Take Next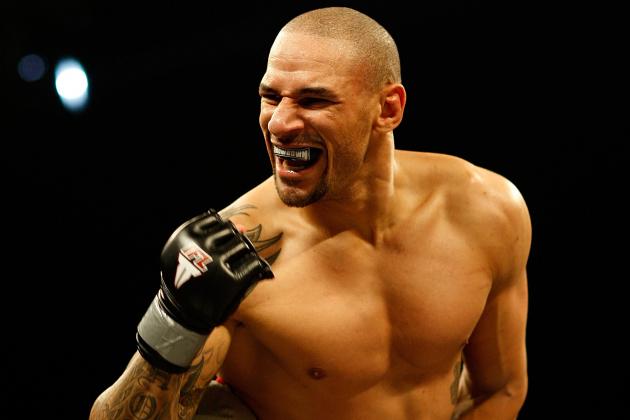 Nick Laham/Getty Images

It has not been the easiest year for Jay Hieron. He was robbed of the Bellator welterweight championship after a hard-fought contest with champion Ben Askren, his UFC return was postponed after UFC 151 was cancelled, and his loss to Jake Ellenberger makes him one of few men in history with a 0-3 record in the Octagon.
Hieron may not be the best welterweight around, but when he is on his game, there are few men he cannot push to their limits. Assuming that Ellenberger was too high of a starting point, let's take a step back and identify some opponents who are more his speed.
Here is a look at five fights for Jay Hieron to take next.
Begin Slideshow

»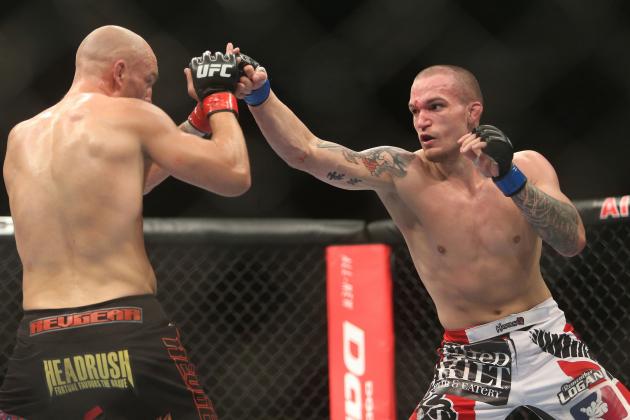 Tom Szczerbowski-US PRESSWIRE

Lance Benoist is a welterweight who doesn't have much acclaim; however, he can provide a stiff challenge for any fighter willing to stand with him.
At UFC 152, Benoist nearly knocked out Sean Pierson in the third round of an incredible battle. Some referees would have stopped the fight due to the sheer amount of damage that Benoist was delivering; however, Pierson was allowed the opportunity to continue and wound up winning a close decision.
Seeing the kick-heavy attack of Hieron was unexpected, but it is a fighting style that Benoist is accustomed to.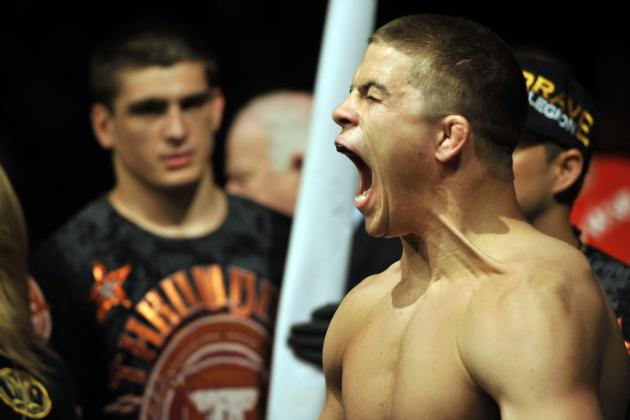 Joe Camporeale-US PRESSWIRE

Next weekend, the UFC heads to Brazil with a lot of interesting battles on the card. One particular grappling affair may slip under the radar of fans, but is undoubtedly worth watching.
Demian Maia and Rick Story have both been highly regarded in their divisions. Maia once challenged for the middleweight championship and looks to improve to 2-0 since dropping to welterweight. On the other hand, Story was considered to be a contender at 170 after putting together six consecutive wins, including ones over Johny Hendricks and Thiago Alves.
One of these men will falter next Saturday, and Hieron is the perfect man to test whoever comes out on the short end of the stick.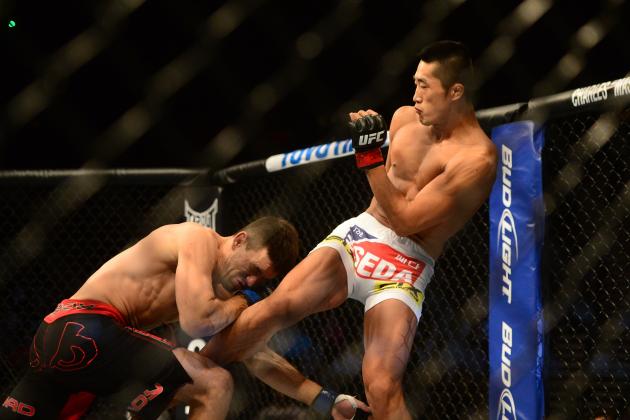 Mark J. Rebilas-US PRESSWIRE

These two are scheduled to square off at UFC on FUEL TV 6 in November, and it's an intriguing matchup. Both fighters are tough welterweights who can handle themselves in both the striking and grappling departments.
Whoever comes out unsuccessful in Macau would make a good opponent for the former Bellator title contender. With his improved striking and a wrestling pedigree that can threaten at any time, Either opponent would provide a worthy challenge for Hieron, who has improved his striking skills and has a wrestling pedigree that can threaten at any time.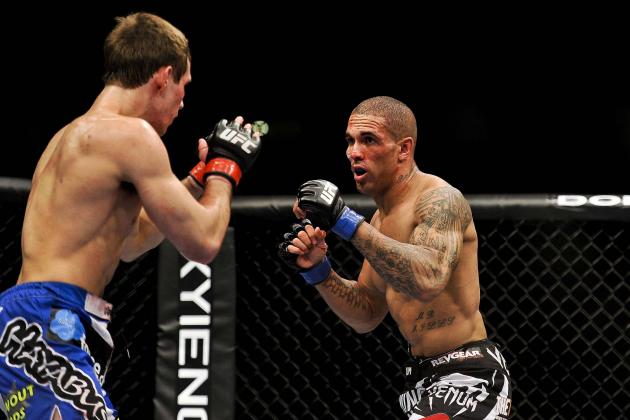 Paul Abell-US PRESSWIRE

Highly touted star Che Mills put on a clinic against Duane Ludwig at last weekend's UFC on FUEL event. The performance was impressive enough that it made most forget about his less-than-stellar showing against Rory MacDonald earlier this year.
Perhaps Mills is as good as it has been suggested, but Rory MacDonald is the Jon Jones of welterweight. In any case, fans should be excited the next time Mills is booked for a fight.
If Mills is successful against Hieron, it will be an incredible feather to put in his cap. But if the well-rounded journeyman comes out on top, he will finally earn his first win inside the Octagon.
Bruce Kluckhohn-US PRESSWIRE

Early on the UFC on FX 5 preliminary card, fans were treated to a back-and-forth battle between wrestlers Mike Pierce and Aaron Simpson. To the surprise of many, the fight ended with a vicious knockout in the second round, after what was mostly a standup affair.
Simpson controlled the first round, hurting Pierce with punches and clinch knees. However, when the second round began, Simpson's luck had run out, as he ate a counter-right that put him down and out.
Not only are Hieron and Simpson of similar age, but they also would pose a good stylistic matchup for one another.