NFL Draft Recap: Grading the Top 10 Draft Picks at Quarter Point in Season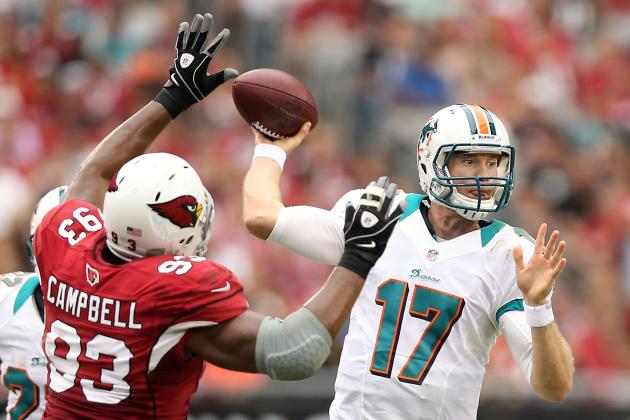 Christian Petersen/Getty Images

There's a certain distinction between a top ten draft pick and a regular first-round draft pick, with those in the top ten expected to be the eventual face of their franchise.
In recent years, high picks like A.J. Green, Matthew Stafford and Von Miller have become the poster children for rebuilding efforts in Cincinnati, Detroit and Denver, respectively.
It's way too early to truly judge any of the guys on this list, but that would take the fun out of this exercise. Four games into their careers, it's time to grade each top ten rookie from the 2012 NFL Draft.
Begin Slideshow

»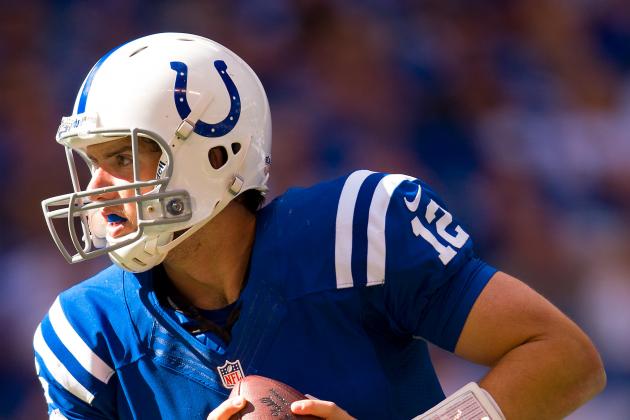 Michael Hickey/Getty Images

Grade: B-
Luck has been good, not great, and is giving hope to a dedicated Colts fanbase that is attempting to move on from the era of Peyton Manning.
Completing 65 of his 122 (53.3 percent) passes thus far for five touchdowns, four interceptions and 846 yards, the Stanford graduate has been somewhat unspectacular thus far.
Either way, this quarterback is not making stupid mistakes and has been able to legitimize the Colts as a team that can't be taken lightly.
Al Messerschmidt/Getty Images

Grade: A
Robert Griffin III has been absolutely phenomenal and the only thing that keeps him from a coveted "A+" grade is the fact that he hasn't been able to win games (which has some to do with his defense, so he's not punished too much).
Griffin III's statistics this season are just gaudy to date. He's completed 86 of his 124 (69.4 percent) passes for 1,070 yards and four touchdowns with just one interception.
On the ground, this dual-threat quarterback has rushed 41 times for 234 yards (5.7 yards per carry) and four touchdowns. He's changed everything in Washington and deserves all of the credit.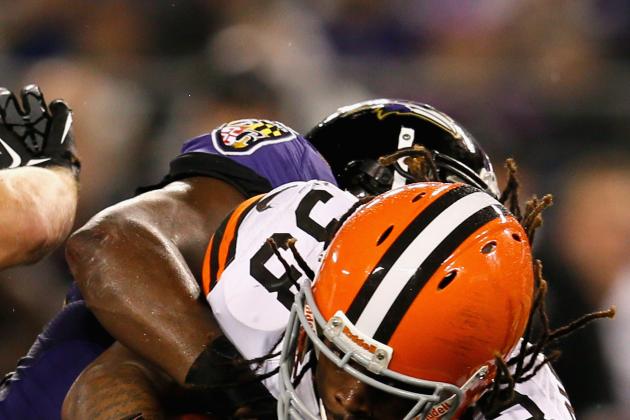 Rob Carr/Getty Images

Grade: B
It's not that Richardson hasn't had success when the ball is in his hands, but it seems as though he can't really get things going on the ground.
To be a top back like Arian Foster or Ray Rice, a player needs to be consistent in getting positive gains every carry.
Richardson has made an impact as both a receiver and a running back, carrying the ball 64 times for 222 yards (3.5 yards per carry) and three touchdowns while catching 15 passes for 122 yards and a touchdown.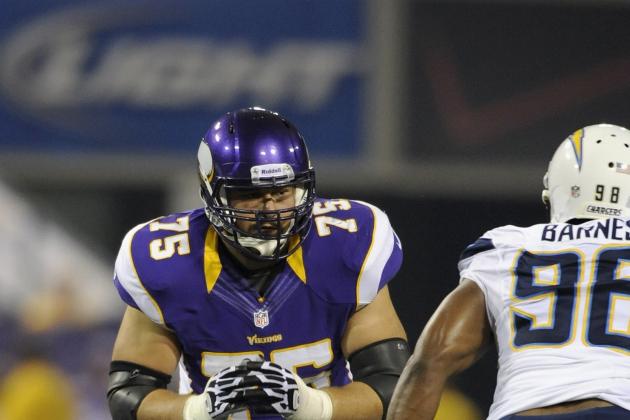 Hannah Foslien/Getty Images

Grade: A-
Christian Ponder is finally able to trust his left tackle and, as a result, has led the Vikings to a 3-1 start with a very good performance in and out of the pocket.
Kalil's ability as a pass blocker was refined at USC, where he was tasked with protecting quarterback Matt Barkley in a pass-based offense.
If this left tackle improves his run-blocking ability, he'll be an "A+"-caliber player later in the season.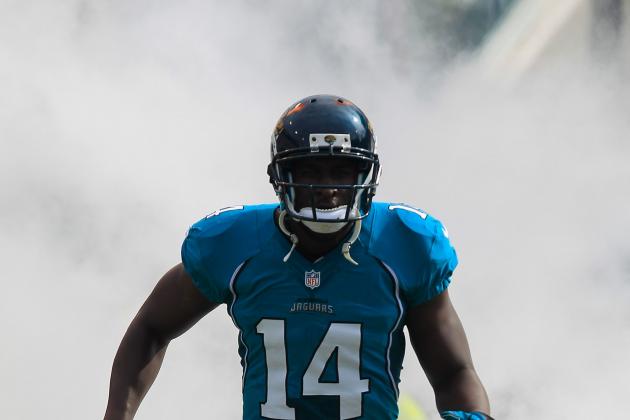 Chris Trotman/Getty Images

Grade: D+
Justin Blackmon has been relatively ineffective after his character issues flared up in training camp, which shows that the receiver may not have been the best pick at No. 5.
The Oklahoma State product has only caught 10 passes in four games for 79 yards and no touchdowns; between Blackmon and embattled quarterback Blaine Gabbert, the Jaguars are the most persistent (or ignorant) team in the league.
This receiver needs to find the end zone and also make plays on the football. Blackmon has the talent to do just that.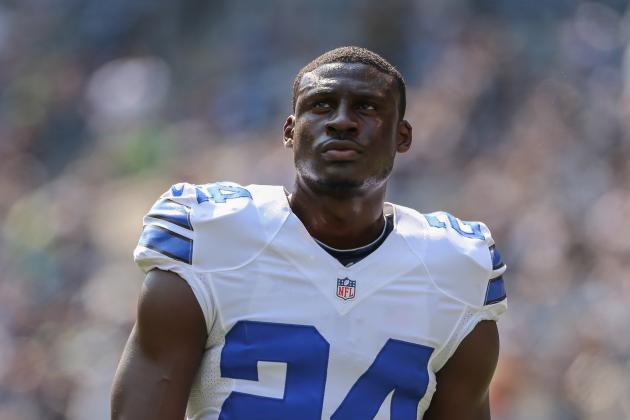 Otto Greule Jr/Getty Images

Grade: C
Morris Claiborne has been a good No. 2 cornerback for the Cowboys, but he's had issues on double-move routes and he hasn't done very well in zone coverage, either.
Defensive coordinator Rob Ryan knows how to utilize this corner's immense skill set, but Claiborne needs to become more aware when dropping back.
He has fluid hips and plays the ball well in the air, so his grade should improve by the end of the season.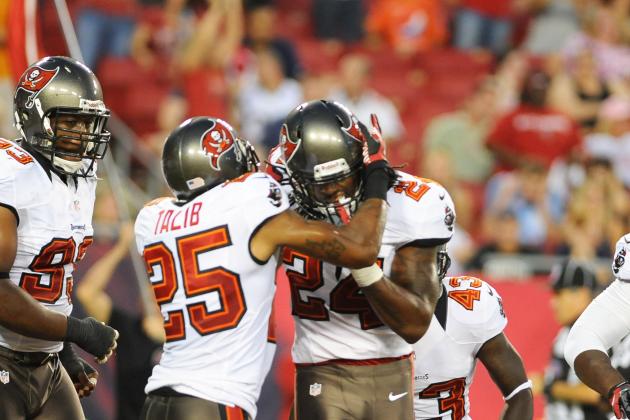 Al Messerschmidt/Getty Images

Grade: B+
Barron has a little ways to go in pass coverage, but he's been fantastic against the run and provided the Buccaneers a physical presence in the secondary.
Greg Schiano knew what he was doing when he picked Barron with the seventh overall pick and elected to move Ronde Barber to safety.
Barber and Barron have combined to form a very balanced two-safety shell in Tampa Bay.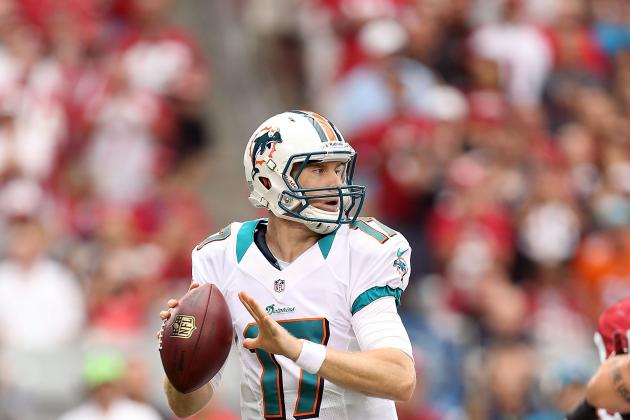 Christian Petersen/Getty Images

Grade: B-
Though the Dolphins haven't been winning too many games, Ryan Tannehill has impressed many with his scrambling ability and accuracy.
He hasn't been great statistically, throwing just two touchdowns to six interceptions, but he passes the eye test and moves the ball down the field.
If Tannehill beat the Cardinals, which he almost did, he'd have a higher grade.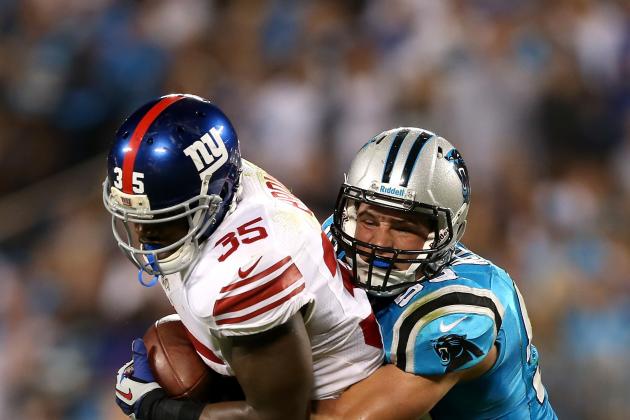 Streeter Lecka/Getty Images

Grade: C+
Luke Kuechly was looked at as a player who could come in and both stop the run and cover zones. He's only been a factor in the run game, which leads to his mediocre grade.
Kuechly is not as athletic as we thought, and it seems he has a way to go before he can get playing time in the nickel formation.
Either way, he's a good prospect with a high ceiling and has been instinctive in the run game so far.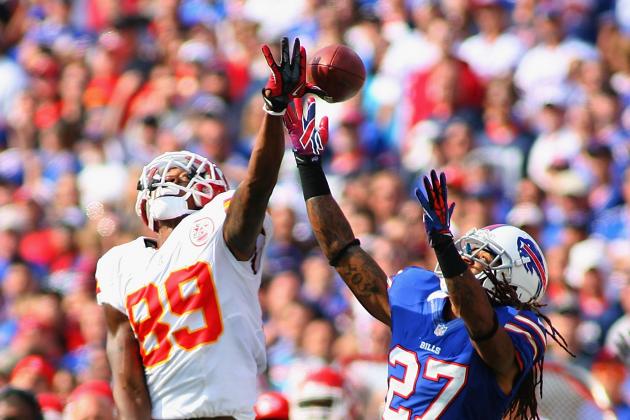 Rick Stewart/Getty Images

Grade: D+
One of the most overrated draftees so far, Gilmore has been awful in pass coverage and has been part of a defensive unit that has allowed 40+ points twice in four games.
Gilmore needs to improve on a lot of things, but most of all, he needs to stop getting abused on jump balls and could do a better job pressing receivers at the line.
Follow me on Twitter @EliNachmany.