Is This the New Spurs Homecourt?
Use your ← → (arrow) keys to browse more stories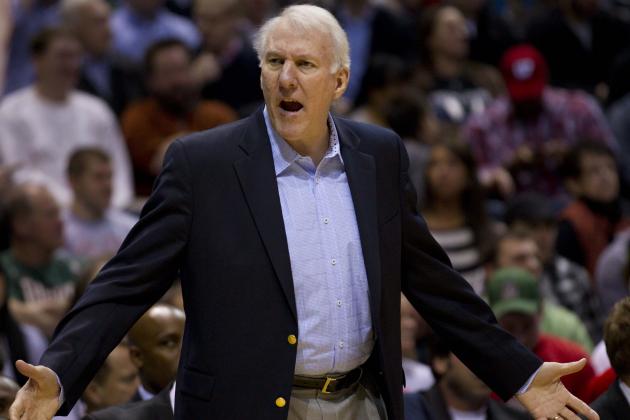 Jeff Hanisch-US PRESSWIRE

The San Antonio Spurs may not have made many roster changes over the offseason but they did reveal new alternate jerseys and will be showing off their new homecourt at the AT&T Center this season. Check out a photo of what might be the new Spurs' court with changes to the mid-court logo which is now just the word "Spurs" less the background shield and solid black paint beneath the basket...