2013 MLB Free Agents: Breaking Down the Marquee Name at Each Position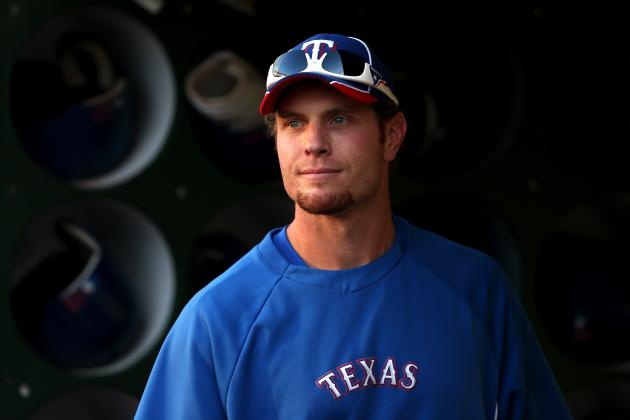 Ezra Shaw/Getty Images

Now that the regular season is over, the free agency speculation has officially begun. This winter is definitely going to be a good one, as some of the best players in the game will be looking for new contracts once the hot stove is turned on. Looking at some of the players available, some will surely get contracts worth in excess of $100 million.
Of course, the cash-cow free agent of 2013 is outfielder Josh Hamilton, currently of the Texas Rangers. His fine work with the bat has been instrumental in his team making the past two World Series. And he himself has earned five consecutive trips to the All-Star Game, as well as the 2010 AL MVP trophy. Needless to say, he and fellow free agents like David Wright are going to make the big bucks starting next season.
That said, it's time to put together another team, ladies and gentlemen. This year's free agency class has a top dog at each position, and were all of these players to join one team, it'd look a little something like this.
Begin Slideshow

»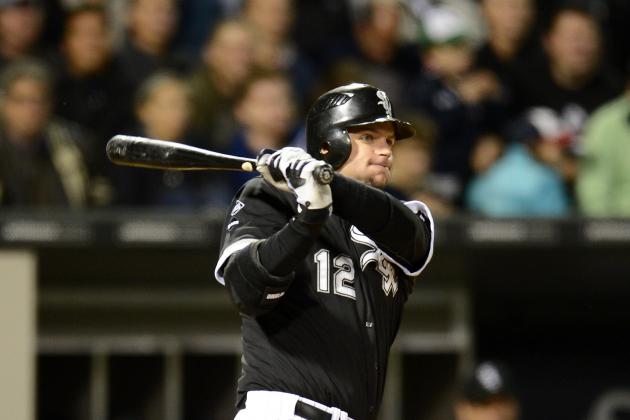 Mike DiNovo-US PRESSWIRE

Pierzynski may be turning 36 years old on December 30, but he is still in position to demand a yearly salary of more than the $6 million he earned in 2012. In 135 games this year, the lefty-hitting catcher hit .278 with a career-high 27 home runs and matched a career best with 77 RBI.
For the normally light-hitting Chicago White Sox, this proved to be a blessing, as they were in the thick of the playoff race up until the season's final days.
Thus, when it comes time for Pierzynski and his agent to hit the negotiating tables, be it with White Sox GM Kenny Williams or somebody else, they'll have every right to demand big money. He may be getting old by baseball standards, but one thing is certain: The man plays hard night after night without complaint and has one of the best work ethics in baseball.
Given how rare that trait seemingly is amongst today's generation of players, it will be hard for GMs to ignore that.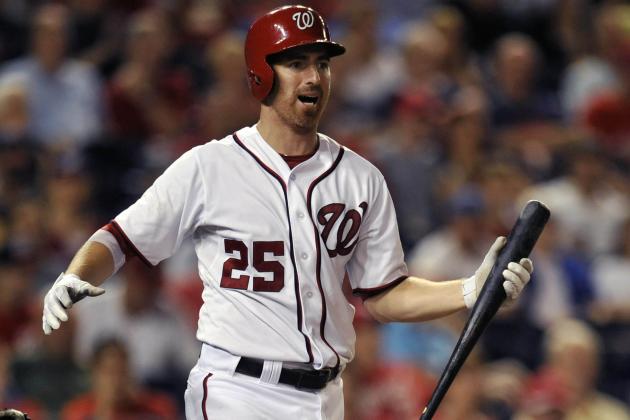 Joy R. Absalon-US PRESSWIRE

After a shoulder injury limited him to just 43 games in 2011, LaRoche proved that he was anything but expendable this season. His powerful bat helped make the Washington Nationals the best team in baseball, as he hit .271 with a career-high 33 home runs and matched a career high with 100 RBI.
Regarding his future, the Nats hold a $10 million option for 2013, plus a $1 million buyout.
Will the team pick up that option? Yes, most likely.
However, let's just say, for the sake of argument, that LaRoche asks for the buyout. He's coming off the best season of his career, so why take a mere $2 million raise when he could potentially earn so much more as a free agent? There are plenty of teams in need of a reliable first baseman, so there's every possibility that one or two will break the bank to land him.
Regardless of what happens, the facts are simple: When it comes to free-agent first basemen, LaRoche is the hottest name on the market.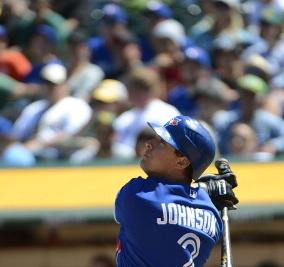 Thearon W. Henderson/Getty Images

Second base is a shallow position in this year's free-agent class, and Kelly Johnson stands as the best among the mediocre. He hit 16 homers and drove in 55 RBI in 2012, but only hit .225 and struck out 159 times. Still, his .313 OBP was respectable, and him being a lefty never hurts.
In terms of his future, chances are that Johnson will not make the $6.3 million he did with the Blue Jays this season. Yes, he can hold his own in the field and can provide some pop with the bat, but is still hit or miss whenever he steps up to the plate. He's either going to get a clutch hit or strike out.
He may be the most marquee second baseman on the open market this year, but it's not exactly a top honor.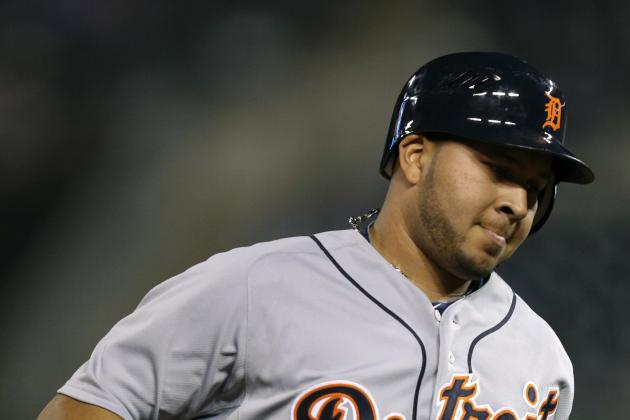 Ed Zurga/Getty Images

Compared to what we've grown accustomed to seeing from him, Jhonny Peralta's 2012 season was a disappointment. His batting average dropped to .241, nearly 60 points down from what he posted in 2011, and he hit just 13 home runs with 63 RBI.
While those numbers aren't necessarily bad, the drop is still enough to ensure that he will be on the free-agent market this winter.
The Detroit Tigers hold a $6 million option on Peralta's contract for next season, and it has a $500,000 buyout. Given that Omar Infante is a more productive hitter (thought not a more patient one) who can easily move from second base to shortstop, not to mention the fact that he's only due $4 million next season, the reasons are piling up as to why Peralta will not be playing in the Motor City next season barring an incredible postseason.
Still, even if the Tigers don't bring him back, Peralta shouldn't have a problem finding a new contract. He's still a good power bat to have in the lineup and his playoff experience could definitely be valuable. Among a shallow shortstop class, he is definitely the alpha dog.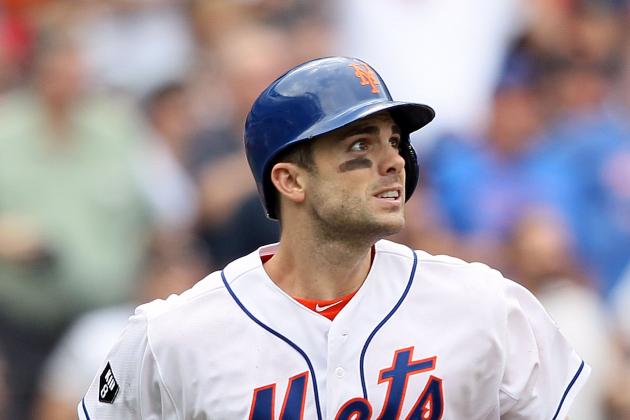 Alex Trautwig/Getty Images

The Mets hold a $16 million option on Wright, which carries a $1 million buyout. Yet, given the team's spending habits as of late, I just don't see them picking it up—especially considering that R.A. Dickey has a cheaper one at $5 million.
That said, let the bidding war begin for Wright, easily the best leader among the free agents. This season, he hit .307 with 21 homers and 93 RBI. The best part is that, while his team may have collapsed in the second half, he never stopped playing hard, nor did he complain. He showed up to work and did his best regardless of circumstance.
That type of devotion and determination is almost never seen in the game today.
Should Wright hit the open market, a bevy of teams will be looking to pry him away from Flushing.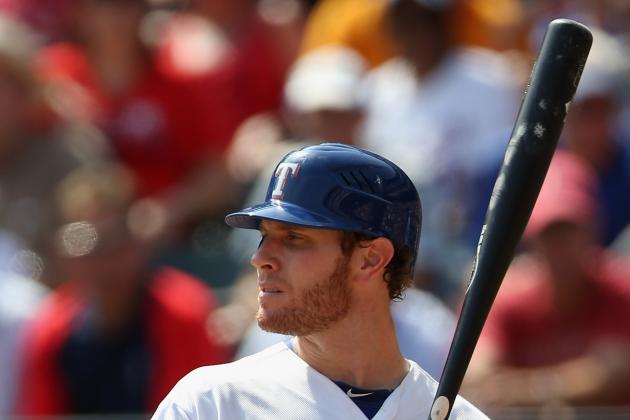 Ronald Martinez/Getty Images

Hamilton has only been in the majors for six seasons, but he has already accomplished more than most players can ever dream of. He has played in five consecutive All-Star games, taken home two Silver Sluggers, won a batting title and an MVP Award and he has been to the World Series twice already, albeit on the losing end. Career-wise, he's hit .304 with 161 homers and 553 RBI.
Simply put, though his durability is questionable and his past will always seem to haunt him, Hamilton is the best player on the free-agent market this year. He puts up great numbers, his coaches and teammates seem to love him and, on top of it all, he legitimately wants to do well.
There really isn't any reason why he shouldn't get a long-term, lucrative contract.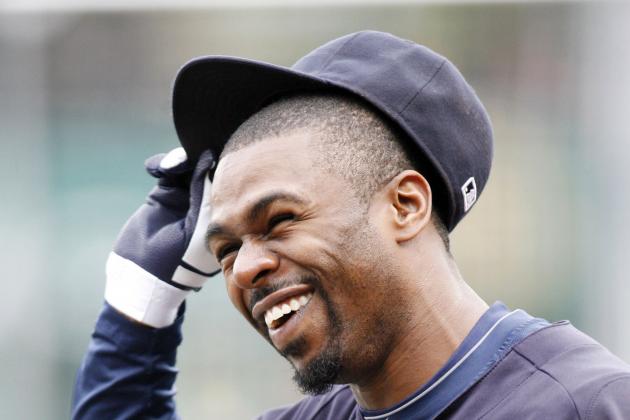 Charles LeClaire-US PRESSWIRE

Going into the 2012 season, Bourn was the most under-the-radar free agent to be. Now, he's established himself as the best leadoff man and speedster available. With a .274 average, 40 steals, a career-high nine homers and 57 RBI, he was instrumental in the Atlanta Braves getting back to the playoffs. And he already has 274 steals over the course of his seven seasons, 174 of which he got from 2009-2011.
Thus, the question presents itself: What is the market price on speed? Bourn certainly has it, and he plays stellar defense in center field, but he still strikes out too a bit too much for a leadoff man.
Still, he manages to get on base enough and even power some balls into the gap every so often. How much he'll make remains to be seen, but he's still the best at his position among the free agents.
Anthony Gruppuso-US PRESSWIRE

He may not get the Jayson Werth money he thinks he deserves, but Swisher is still going to get paid this winter. His ability to switch hit and be patient at the plate is going to be valuable to teams looking for outfield depth, and his power won't hurt either. This season, he hit .270 with 24 homers and 92 RBI.
That being said, let's be honest: Whichever team lands Swisher won't be paying for his production, they'll be paying for his personality. The man is a great locker room guy who can inject life into any clubhouse with his laid-back attitude and fun-loving personality.
He's certainly not going to make Jayson Werth money, but he'll definitely make an amount equal to or around the $10.25 million he's earned this season.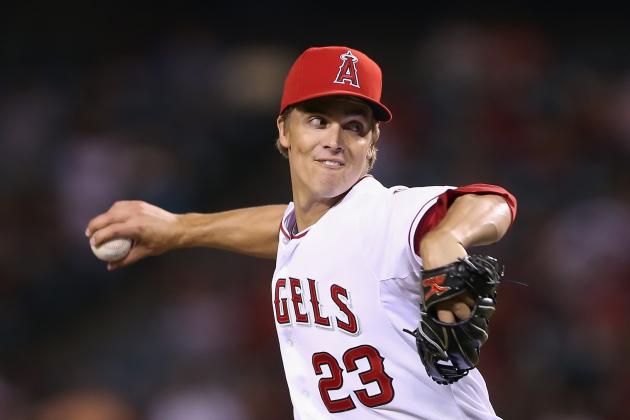 Jeff Gross/Getty Images

As we've seen ever since he took home the AL Cy Young in 2009, Greinke has ace potential.
From 2009 up until now, he has gone 57-33 with a 3.37 ERA and 1.17 WHIP. In a 2012 season split between the Milwaukee Brewers and Los Angeles Angels, the man went 15-5 with a 3.48 ERA, proving that he's come a long way in overcoming his social anxiety disorder and can thus pitch for a large-market team.
That said, where Greinke ends up is going to depend on multiple factors. He'll surely want to play on a winning team—one that gives him plenty of run support at that. Multiple GMs could get into a bidding war over him, and until a favorite emerges, all we as fans can do is speculate.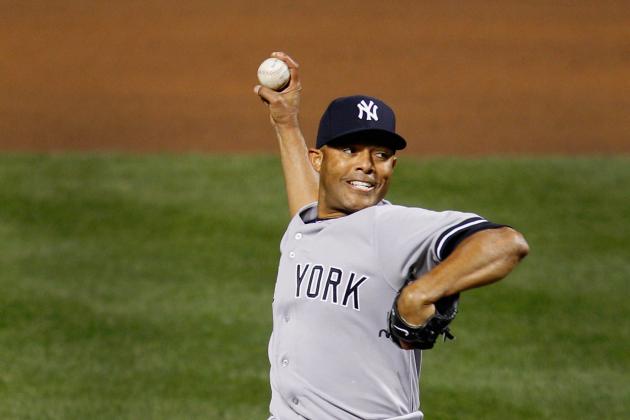 Rob Carr/Getty Images

OK, so maybe there's a 100 percent chance that Rivera is just going to re-sign with the Yankees on a one-year deal. He is a franchise icon and is still at the top of his game as he approaches age 43. At that age, most baseball players have turned in their gloves for a set of golf clubs.
But as he mentioned after he tore his ACL back in May, Rivera wants to come back. More importantly, he is technically a free agent. And with 608 career saves and five World Series rings, he's definitely the best among the free-agent relief pitchers.