MLB Playoffs: 3 Dangerous Teams to Keep an Eye on in October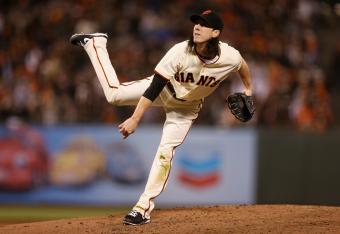 Ezra Shaw/Getty Images
The MLB playoffs start on Friday, when four teams will take part in two one-game series to determine who moves on in the Fall Classic.
From there, the attention shifts to the big boys, the Yankees and Nationals of the world, to see whether they can translate dominant regular seasons into postseason success.
In the new wild-card format, there are no favorites. Any team can grab momentum at the swing of a bat and take down a No. 1 seed. With that in mind, here are three teams flying under the radar that have a legitimate shot at winning the World Series.
1. Oakland Athletics
The A's aren't flying under the radar per se—they demolished Texas, 12-5, on Wednesday to win the AL West—but they certainly aren't favored by anyone to make a run at a championship.
Oakland has been perennially underrated this year. But after making up a 13-game deficit to win the division, who are we to doubt these guys? The A's have solid hitters and solid pitching. While there's nothing about them that jumps out as particularly threatening, they are a young team that is eager to show the world that they are for real.
Guys like Josh Reddick and Yoenis Cespedes have carried an offense that manufactures runs despite ranking 28th in batting average. First-year starters Jarrod Parker and Tommy Milone have carried a young and surprisingly good pitching staff.
But there's something that makes the Athletics more dangerous. It's the fact that they just won the division, beating a team that has played in back-to-back World Series. This team is supremely confident, probably more confident than any team in the playoffs.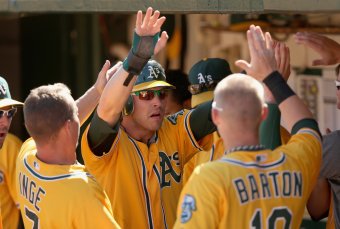 Ezra Shaw/Getty Images
For a squad composed of mostly young players, confidence is their most important and dangerous asset.
2. St. Louis Cardinals
If the Cardinals make it past the Braves in their wild-card playoff game, anything can happen. People tend to write off St. Louis, but everyone forgets that this is the team that won the World Series last season.
The Cards have some of the best raw talent in the league, both in their lineup and on their pitching staff. They ranked in the top 10 in the league in both runs scored and runs against and have former Cy Young winner Chris Carpenter returning to the rotation in time for the playoffs.
While Albert Pujols no longer takes the field at Busch Stadium, it doesn't mean this Cardinals team isn't dangerous. In fact, it may be more dangerous than last year. The pitching staff is better, and no team in the postseason knows how to win the big game more than St. Louis.
Remember: The Rangers were one out away from a World Series victory in Game 6 last season, but the Cards found a way to win it. That experience will prove invaluable, and it makes St. Louis an incredibly dangerous team.
3. San Francisco Giants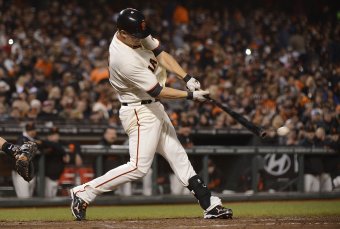 Thearon W. Henderson/Getty Images
The Giants are the team that no one really seems to care about. When they won the World Series in 2010, they weren't considered the best team—just a team that got hot at the right time. The same thing is happening this year: The Giants are a ho-hum squad that may get bounced from the playoffs early.
Not so fast. Part of the reason the Giants are always underrated is because of their lack of stars on offense. Quick, name someone in the Giants' lineup not named Buster Posey or Pablo Sandoval (Melky Cabrera doesn't count, people). The point is, the Giants' lack of big names lends to them being consistently overlooked.
The pitching is what makes this team most dangerous, though. San Fran has studs in Matt Cain, Madison Bumgarner and Ryan Vogelsong. Can you imagine how dangerous this team could be if Tim Lincecum finds his Cy Young form? Watch out. The Giants could be on their way to another World Series title if they can find a way to heat up.
This article is
What is the duplicate article?
Why is this article offensive?
Where is this article plagiarized from?
Why is this article poorly edited?