New York Giants: Rookie Progress Report Through First 4 Games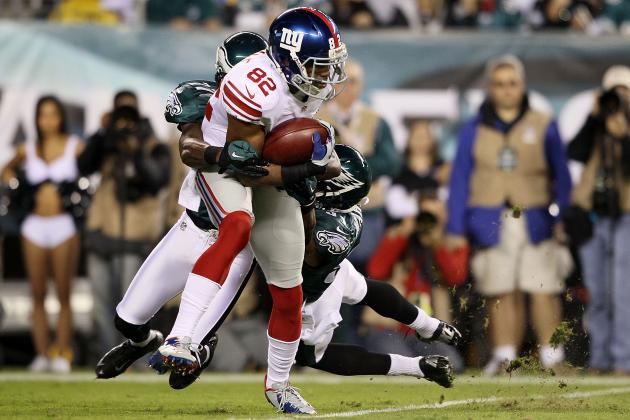 Alex Trautwig/Getty Images

Year in and year out, the New York Giants are among the most successful NFL franchises on draft day.
So, it is not surprising to see an unusual amount of high-impact rookies on the Giants' roster compared to other NFL teams.
This year, despite their weakened position as the Super Bowl champion picking last in the first round, the expectations remained high.
David Wilson, Rueben Randle and Jayron Hosley. Picks like that kept Giants faithful optimistic that a stacked veteran team would be even deeper and stronger.
So far, the Giants' 2012 high-profile rookies have been unimpressive, doing little to make a dent in the lineup. But a few wild cards continue to push on and wait for their chance.
Here's a quick look at the Giants' top rookies four weeks into the season.
Begin Slideshow

»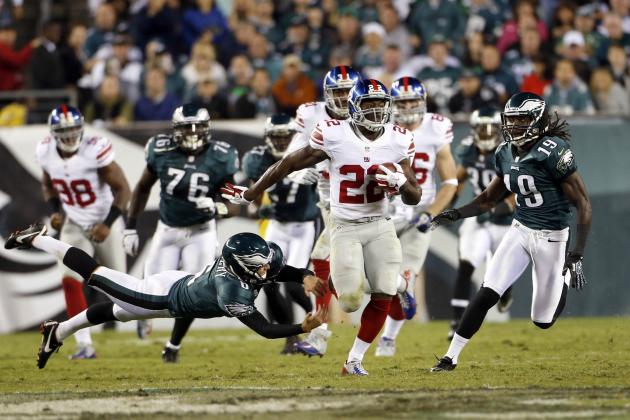 The Star-Ledger-US PRESSWIRE

The Giants expected a lot from Wilson, but not necessarily out of the gate.
In camp and preseason, Wilson showed flashes of the brilliance the Giants anticipated when they used their No. 1 pick on him, wowing them with his ability to turn on a dime and his low-to-the-ground running style.
But in the regular-season opener, Wilson fumbled the ball on his second carry and has been shut down, pretty much, by head coach Tom Coughlin.
For the year, Wilson now has six carries for only eight yards from scrimmage.
Oddly, Coughlin has trusted Wilson on the return team: He has 393 yards on 13 returns for a healthy 30.2 average.
Eight carries makes it hard to judge Wilson fairly, so it's tough to be too harsh on him given his lack of opportunity. He's still a work in progress.
Four-Week Grade: C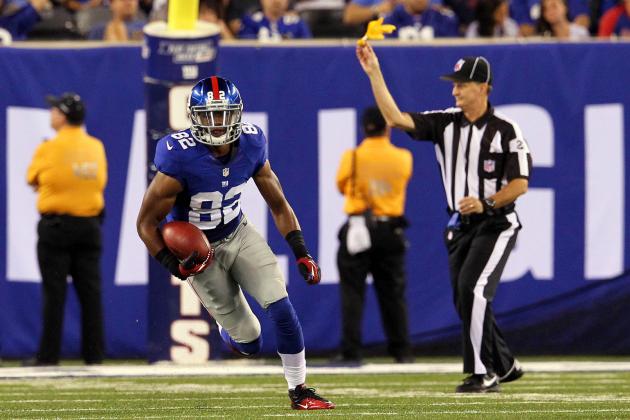 Brad Penner-US PRESSWIRE

Randle quietly put together a solid if not spectacular camp.
His regular season, though? He hasn't really had one. Randle has yet to break a sweat in the regular season.
He's caught only six passes for 58 yards for a 9.7 clip.
Much of that can be attributed to the emergence, however late and unexpected as it may be, of fourth-year wide receiver Ramses Barden, who has filled in for the ailing Hakeem Nicks admirably.
Still, Randle should be the guy knocking on the door for No. 3. But of all people, Domenik Hixon—who was considered by many experts an odd man out when the Giants pared down to their 53-man roster— has caught 10 passes for 188 yards, an 18-yard clip.
The No. 3 spot was Randle's to lose. Not only did he lose it by opening day, but he lost the No. 4 slot even after Nicks' injury.
A disappointing four weeks for Randle. Grade: D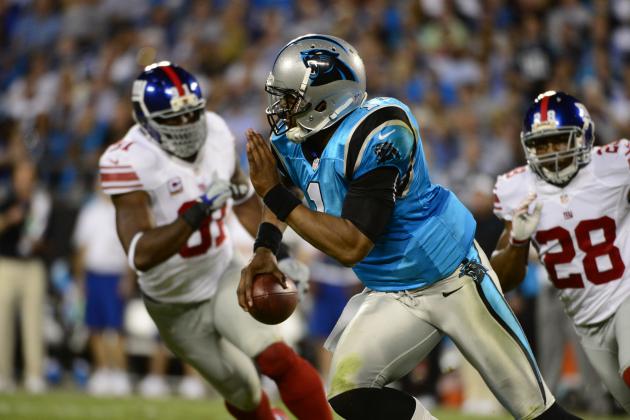 US PRESSWIRE

Cornerback Jayron Hosley, Big Blue's third-round pick out of Virginia Tech, made great strides in the preseason and impressed early on as the Giants split their first two games.
His stat sheet is pretty modest thus far—two passes defended, five tackles and one interception.
But Hosley has been limited by a hamstring injury that came shortly after that athletic interception off a tipped ball by Cam Newton. On that night, the Giants' backups took over a roster gutted by injuries and led the team to a rout.
Hosley has impressed Giants brass with his work ethic and his smarts and, given how decimated New York's secondary is, there's a golden opportunity for him to build on that once his hamstring is healthy.
A long shot for this recognition after four games, but Hosley is definitely the Giants' most impressive rookie thus far.
Grade: B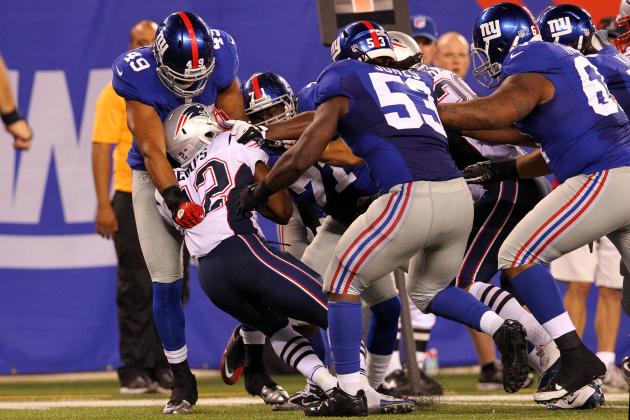 Brad Penner-US PRESSWIRE

Rookie defensive end Ojomo looked great in camp, pressuring the quarterback, stopping the run behind the line and basically causing havoc whenever he got near the ball.
He was a force on passing plays, collecting two sacks in two games, and was admirable against the run.
Alas, because of a hamstring injury that continues to hamper him, Ojomo has yet to take a snap in the regular season.
But given his preseason performance, and his swagger on the field, you can expect him to get his snaps once he recovers. Ojomo fits right in with a line brimming with confidence; he'll get his shot.
Grade: I (Incomplete)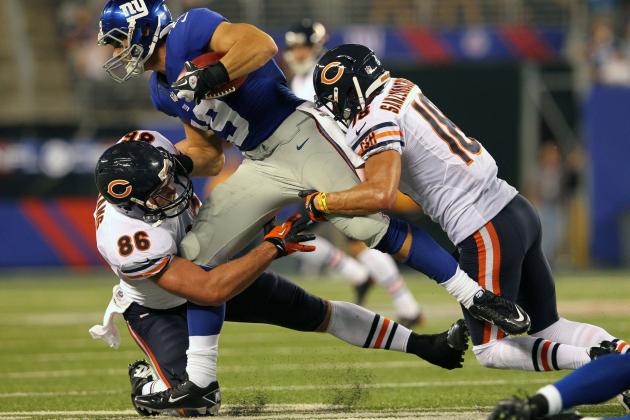 Brad Penner-US PRESSWIRE

David Douglas, an undrafted rookie out of Arizona, made head coach Tom Coughlin stand up and take notice in camp.
According to Michael Eisen of Giants.com, Coughlin praised Douglas, saying he "had a heck of a preseason."
If not for the emergence of Ramses Barden, Douglas likely would have landed a spot on New York's roster.
Douglas showed off his athleticism, toughness and great hands in camp and preseason and continues to do so on the practice squad.
If the Giants lose another receiver, he could get another shot.
While it may be odd to put a practice-squad player on this list, it's even more rare that an undrafted free-agent rookie makes the head coach of a Super Bowl champion pay attention.
That fact alone helps Douglas grade out well. So, don't be surprised if Douglas gets called up—at the very least to spell Wilson on kickoffs when Coughlin hands him the ball behind the line.
Grade: B