Washington Redskins: Stat Projections for Starters and Key Reserves vs. Falcons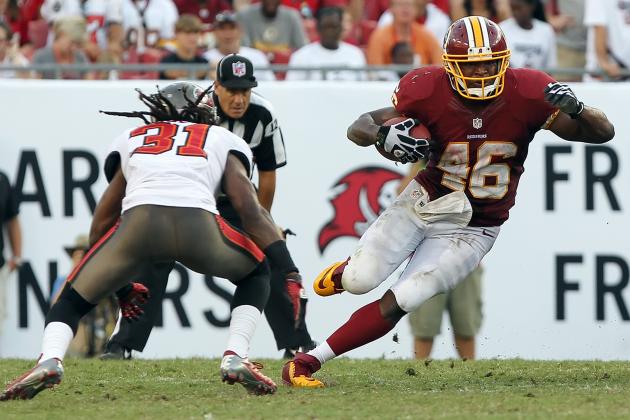 Kim Klement-US PRESSWIRE

As impressive as the Washington Redskins' offense has looked, wins haven't come easy. Now the Redskins face their toughest challenge in the Atlanta Falcons.
The Dirty Birds roll into D.C. with a 4-0 record and one of the top passing offenses and defenses in the NFL. It's a good thing the Redskins have one of the NFL's best ground attacks, led by rookies Alfred Morris and Robert Griffin III.
The same can't be said of the Washington secondary, which is the area most likely to cost the Redskins the game.
But I don't want to get into all the negatives right now. Let's think happy thoughts and talk about the stats individual Redskins will be putting up.
Fantasy owners, pull up your lineups. There are a few Redskins you may want to consider starting this week.
Begin Slideshow

»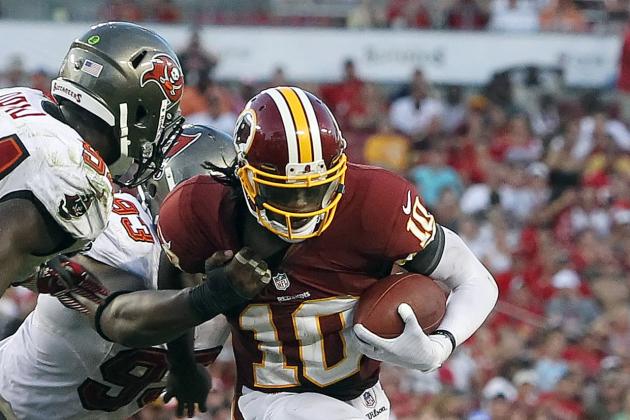 Kim Klement-US PRESSWIRE

This won't be an easy day for Robert Griffin III in the passing game.
No QB has had a 300-yard passing game against Atlanta this season. The Falcons rank eighth in the NFL, allowing an average of only 207 passing yards per game. They also have seven interceptions in four games.
Because of this, I believe Redskins offensive coordinator Kyle Shanahan will focus more on the run game, which should create opportunities for big plays down the field.
In the end, Griffin will have a solid day. But fantasy owners shouldn't expect gaudy numbers from the rookie in the passing game, though, he could well make up for that with his running.
As much as I hate the white knuckles I get when he runs, that's part of what makes him so lethal. Shanahan will be looking for every way to expose this solid Atlanta defense, and defending against the run is one of their biggest weaknesses.
Robert Griffin III
Passing: 19/26, 246, 1 TD, 1 INT

Rushing: 9-87, 1 TD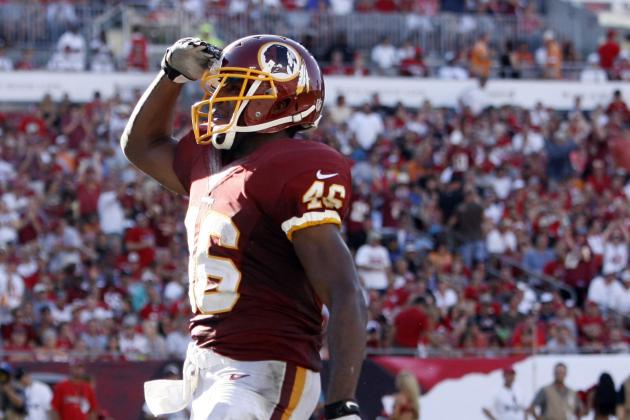 Matt Stamey-US PRESSWIRE

Speaking of fantasy, it's time to start Alfred Morris if you aren't already on that bus.
As I said, the Atlanta secondary has been extremely stingy. But the same can't be said of the run defense.
The Falcons are 29th in the league, allowing 146.3 yards per game on the ground. Meanwhile, Washington is ranked second in rushing, averaging 171 yards per game.
And the Redskins are only getting better.
Until the Tampa Bay defense met the Redskins last Sunday, it had only given up 164 rushing yards in three games, including limiting the Carolina Panthers to 10 rushing yards in Week 1.
The Redskins ran for 153 yards on that same defense.
Alfred Morris is looking more comfortable by the day. Last week he broke off his longest run, a 39-yard touchdown scamper.
He even caught a pass, which I have been the rookie to do. We'll ignore that it lost four yards. He'll do slightly better this Sunday.
Don't expect too much from Evan Royster. Not only is he still hampered by a sore knee, but Morris appears to be limiting playing time for the backups with his stellar performances.
Expect another good one this Sunday.
Alfred Morris
Rushing: 26-134, 2 TDs

Receiving: 2-17

Evan Royster
Rushing: 5-22

Receiving: 1-12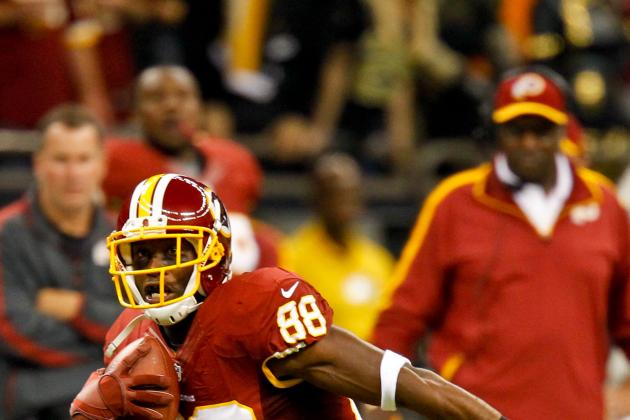 Derick E. Hingle-US PRESSWIRE

Pierre Garcon has been able to fully participate in practice this week. Barring any setbacks, he should get full-time reps against Atlanta.
The Redskins need him.
Leonard Hankerson has shown the ability to make big plays, but nobody in this receiving corps is more explosive than Garcon. I have a feeling the one receiving touchdown will come on a 54-yard catch-and-run by Garcon.
It'll be slim pickings for the rest of the group. There just won't be enough passes to spread around. Hankerson will have a 22-yard reception to boost his yardage total, but the Redskins will have to live off short routes for most of the game.
Pierre Garcon: 4-86, 1 TD

Leonard Hankerson: 3-44

Josh Morgan: 2-25
Santana Moss: 2-19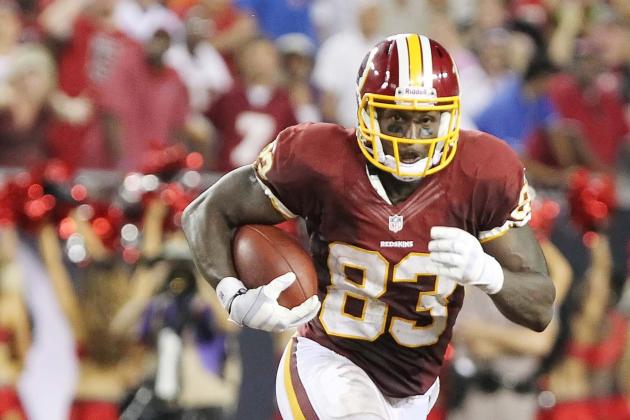 Kim Klement-US PRESSWIRE

Fred Davis has been thriving in the absence of Pierre Garcon. But now that Garcon is healthy, those numbers may start to drop off.
On top of that, this is the best pass defense he has faced. The Rams, who are close behind, only allowed Davis two receptions for 14 yards.
Griffin and Davis had developed a good chemistry, and that should help him put up better numbers than he did in St. Louis. But it won't be enough to give him a start in your fantasy leagues.
As much as I like the potential of Niles Paul, he has a penchant for dropping passes. I expect him to get three targets, but two of those will bounce of his hard hands. One of these days he'll get it together, but that day isn't this Sunday.
Fred Davis: 3-34
Niles Paul: 1-8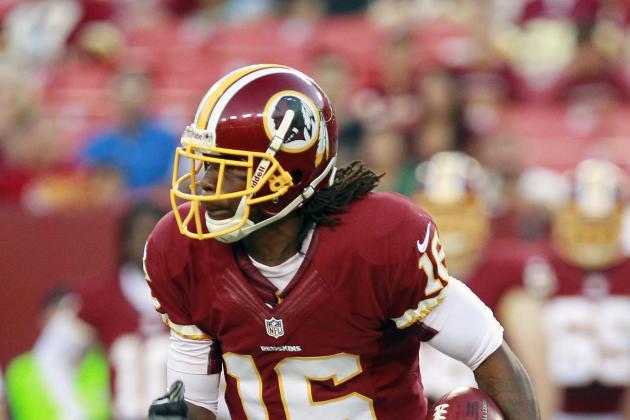 Geoff Burke-US PRESSWIRE

I'd love to be wrong here.
Brandon Banks will have a sold day returning kicks and punts, but I don't see him taking one to the house. There will be one coming soon, but it won't be against Atlanta.
Billy Cundiff will get his shots. I'd also like to say he doesn't miss a 32-yard chip shot, but he will. Cundiff will somewhat make up for that with a 46-yarder.
I feel this will be a close game, though, and that missed chip shot may come back to haunt the Redskins.
That's an all-too-familiar scenario for Washington fans.
Brandon Banks: 3-69 kick returns, 3-35, punt returns
Billy Cundiff: 2-3 FG, 1 40+