UEFA Champions League: 10 Things We Learned from Champions League Week 2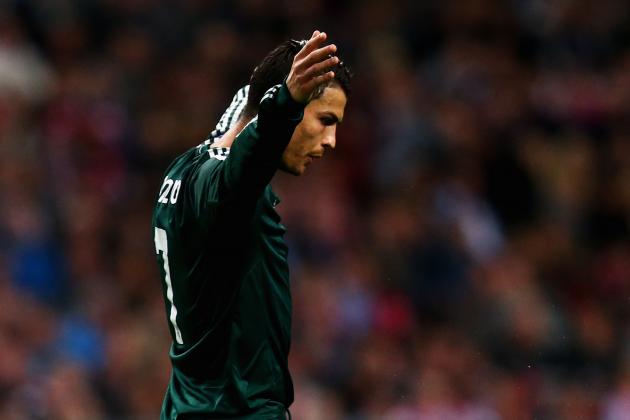 Dean Mouhtaropoulos/Getty Images

The second week of the UEFA Champions League is in the books, with 16 fascinating matches completed over the past two days, providing for some excellent viewing and filled with everything we have come to expect from the European tournament.
We had the thrilling wins, surprising upsets, controversial decisions and incredible comebacks, and we continued to gain insight into what we're likely to see throughout the remainder of the competition.
Read on to find 10 things we learned from the Champions League Week 2.
Begin Slideshow

»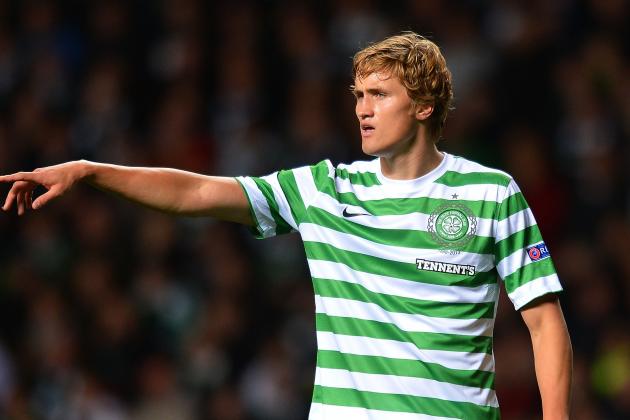 EuroFootball/Getty Images

After failing to score in their opening home game against Benfica, many thought that Celtic would be a real walkover for Spartak Moskva in their Week 2 Champions League encounter—particularly given that the fixture would be played in Russia.
Falling behind 2-1 in the second half, Celtic were given a huge advantage when their opponents were reduced to 10 men following the dismissal of Juan Insaurralde.
They would then pick up an own goal to level the scores before Giorgos Samaras' 90th-minute header broke the deadlock and sent the few traveling away fans into absolute delight.
Whether or not Celtic can continue that performance with a strong showing against Barcelona and Benfica still remains to be seen, but picking up away wins in the Champions League is a huge step towards qualification—regardless of who the opponent is.
Maybe they aren't as dead as we first thought.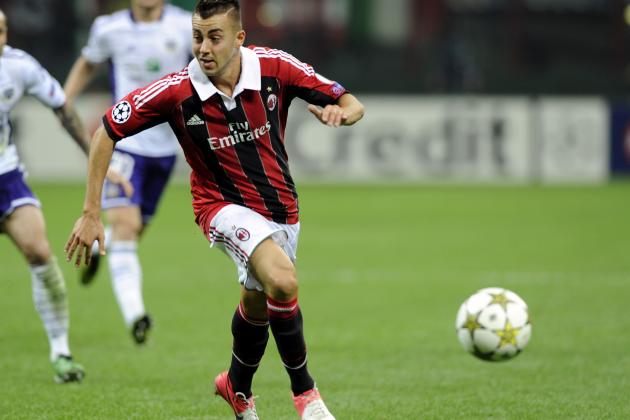 Claudio Villa/Getty Images

And speaking of resurrected teams, AC Milan—who didn't even look like threatening Anderlecht at the San Siro a few weeks back—picked up a huge 3-2 victory over Zenit St. Petersburg in Russia to prove that they too are a force to be reckoned with this year.
The Italian giants drew two goals clear in the opening 20 minutes, and whilst the Russian club did bring the match back on level terms just after halftime, an own goal later than half would be enough to give the away side three points.
Whilst it is still early days in the competition, picking up points on the road is huge—particularly in matches you might not be expected to win and particularly for teams that have qualification aspirations of their own.
AC Milan have struggled so far this year, and whilst they are still well off the pace in the Italian domestic league, perhaps their latest victory can inspire some confidence and self-belief that the 2012-13 season isn't going to be a complete waste after all.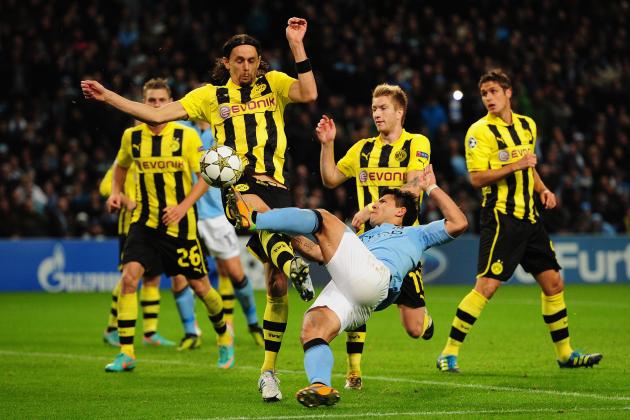 Stu Forster/Getty Images

They say that United were the only club in Manchester that receive favorable penalty calls at home?
Perhaps not after Manchester City's thrilling 90th-minute penalty was enough to give them a 1-1 draw at home to Borussia Dortmund and salvage something from what had otherwise been a disastrous night for the reigning English champions.
The Citizens received their lucky break of the tournament—courtesy of the penalty decision and Joe Hart's incredible goalkeeping throughout the first half—and now they need to make the most of the help that they received from the football gods.
The point that Roberto Mancini's men picked up from this match keeps them within shouting distance of qualification from the group stage, though they'll probably need a result against the reigning German champions in Germany to progress later on in the tournament.
But still, everyone in Manchester and indeed Dortmund will know that the Citizens caught a lucky break Wednesday night in the Champions League.
Did it hit his hand? Absolutely. Nobody is doubting that. All they're doubting is whether a high-speed, hand-to-ball in the 90th minute merits a penalty decision.
And I wonder what they would have said if it were United at Old Trafford receiving that penalty decision.
As I said, City just got lucky.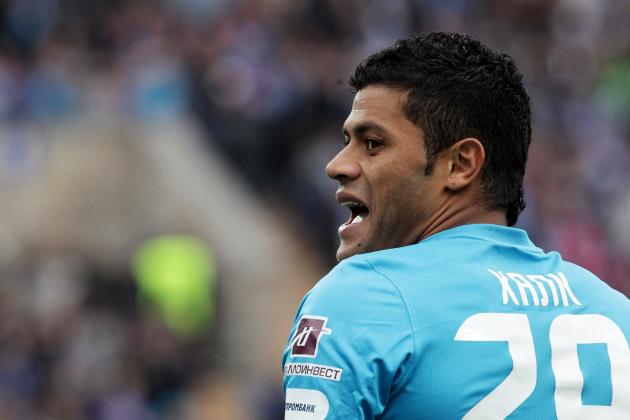 Epsilon/Getty Images

The cold, cold climate of Russia often makes for a difficult road trip in the UEFA Champions League, as we have historically seen throughout the tournament.
However, through the opening two weeks of this year's competition, what we're seeing is that teams can actually do well in Russia despite being away from home and playing in one of the toughest climates in world football.
Celtic and AC Milan both managed to win away from home in their respective matches, matches that the home side was largely favored to win on both occasions. That surely offers home for the likes of Anderlecht, Benfica, Barcelona and Malaga, who will all have to play group stage matches on the road in Russia.
What will be interesting to see is whether those teams can also win their away matches and whether this is a reflection more on the quality of their Russian opponents or that teams are simply able to do better in Russia than they have done before.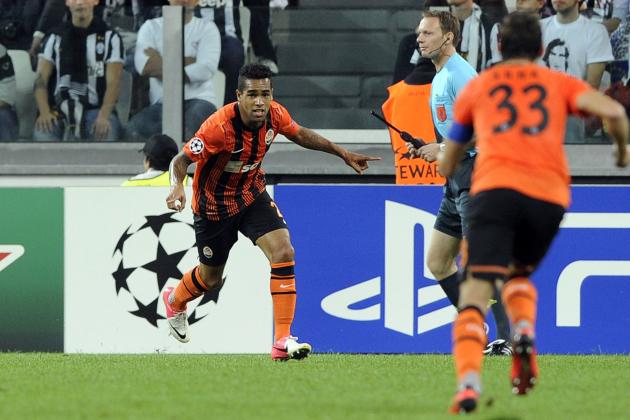 Claudio Villa/Getty Images

Earlier in the week, I stated that Shakhtar Donetsk were the real dark horses of the competition and their performance against Juventus, in Italy, would be a great test to see exactly where this football club is currently up to.
And whilst they didn't pick up all three points and score six goals in a crushing victory, their 1-1 draw showed that they can mix it with the best in the Champions League and in world football and that they should be reckoned with this season.
Currently leading the Ukrainian Premier League, Donetsk have not dropped a single point domestically all season—winning all 10 of their matches—and simply dominating their opponents in both attack and defense throughout that time.
An average of 3.4 goals scored per game and an average of 0.5 goals conceded per game? It's easy to see why the Ukrainian side could be a genuine danger in this year's competition.
Let's see how they fare against the reigning European champions, Chelsea. That will show us exactly where this club is at this season and what they could possibly do in the Champions League.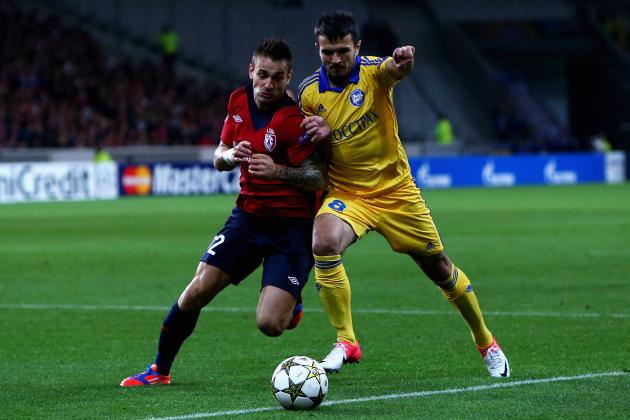 Dean Mouhtaropoulos/Getty Images

Upset of the round was a no-brainer this time around, for few people in world football outside of Belarus predicted that BATE Borisov would topple German giants Bayern Munich.
They were at home, but still, pretty much nobody expected this result to be the final outcome and those that did didn't expect it to be as favorable for the home side as it turned out to be.
BATE were strong in attack and showed good resilience in defense against a star-studded Bayern lineup, and now with two wins from their opening two matches, the question must be asked as to whether the Belarussian side are really that good?
As crazy as it seems, are BATE Borisov a genuine chance at qualifying from the group stages of the UEFA Champions League, or did they just have a good night against an off-Bayern Munich team?
Week 3 sees them at home to Valencia, and if they can attain a result in that fixture, I'm prepared to call BATE as a potential group-winning team in the Champions League and definitely a team that can qualify for the knockout stages.
Until then, however, I remain cautious. Cautiously interested.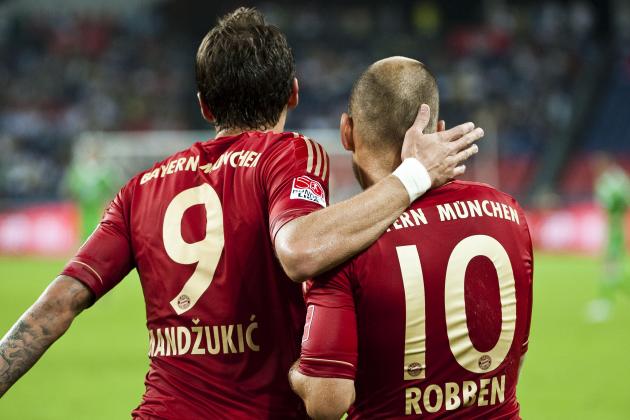 Victor Fraile/Getty Images

As I hinted at previously, perhaps BATE Borisov's 3-1 victory over Bayern Munich was more about the German giants being poor than it was the home side being that strong.
I mean, Bayern were simply not up to pace with what their Belarussian opponents were doing on the pitch, and they didn't at all look like being one of the top teams in world football—which they unequivocally are this season.
They find themselves with an uninspiring 2-1 victory at home over Valencia in the books and a crushing 3-1 defeat on the road in Belarus also to sit them middle of their group and on the same number of points as their Spanish opponents.
They'll find some solace in the fact that they get to play Lille next, who have looked very, very poor through their opening two matches—which actually won't be good news for those wanting to figure out where this Bayern Munich team is at.
A win proves that they can beat Lille—not much of an achievement, really—whilst a loss, well, that would simply be disastrous for the German giants. It might seem like a nice fixture, but anything other than a strong win for Bayern Munich keeps the pressure on this team to perform.
Especially given their next month or so of Bundesliga football are all difficult matches also.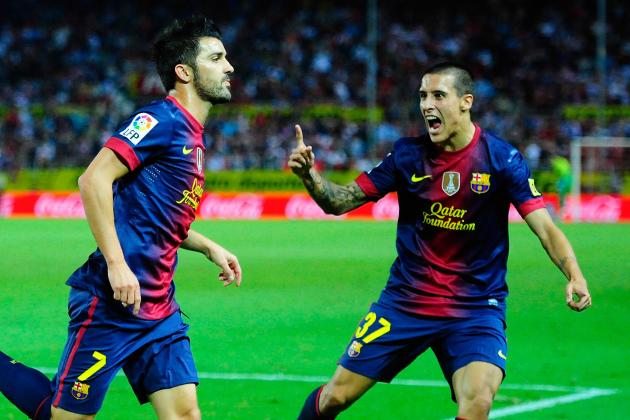 Gonzalo Arroyo Moreno/Getty Images

As an avid follower of the English Premier League, I think it's time we all finally made a concession—the teams in La Liga this year are simply better than those we possess in the English game.
With big wins from Real Madrid, Barcelona, Valencia and Malaga in Week 2, the Spanish teams clearly outdid the English teams, which saw United struggle to get past CFR Cluj and Manchester City somehow not drop all three points to Borussia Dortmund.
Through the Champions League so far, La Liga teams have a combined 21 points whilst the English Premier League teams have a combined 17 points, and when you consider the quality of opposition that both teams have had to play so far, the EPL teams should probably be in front of La Liga.
I know they're different games and I know you cannot compare them, but through the opening two Champions League matches, it's fairly safe to say that the La Liga teams have performed better than their English counterparts.
After all, they have won the only fixture between the two leagues so far.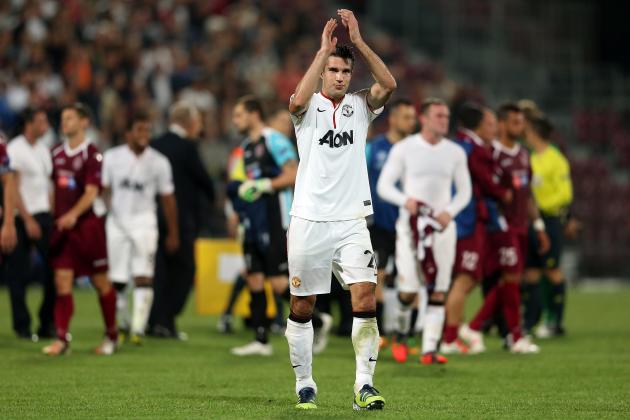 Julian Finney/Getty Images

Last season, Robin van Persie was simply phenomenal for Arsenal through the English Premier League and the UEFA Champions League, and despite making a move from the club to Manchester United over the summer transfer window, his impact is still just as high as last year.
Van Persie netted both goals for the Red Devils in their come-from-behind win over CFR Cluj, with the Dutch international starting alongside Wayne Rooney for the first time in any competition this season.
That takes RVP's goal tally for the year to eight goals from just 10 appearances, with the striker averaging a goal every 89 minutes of football that he plays (per Transfermarkt).
He is showing that, despite moving clubs, he is just as strong as he was last year and can impact the competition in the same manner that he did last season.
Manchester United have won both their opening matches and look to be in a strong position to qualify from the group stages of the tournament—something they failed to do last season. Should they qualify, expect Van Persie to come into his own and show just how talented and skillful he truly is.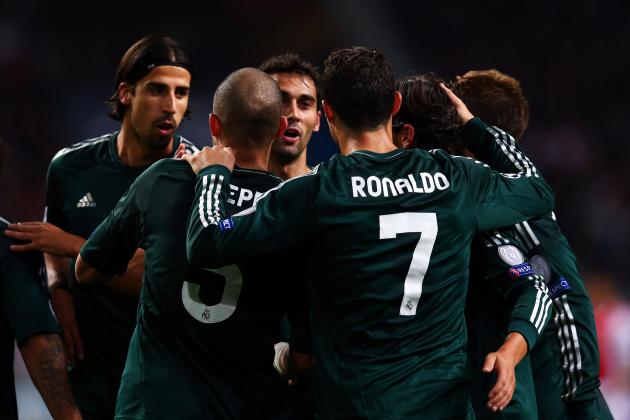 Dean Mouhtaropoulos/Getty Images

It might only be two games into the tournament, but if you had to pick a favorite to win the UEFA Champions League trophy, it would have to be that of Real Madrid.
Jose Mourinho's men were strong at home in their 3-2 victory over Manchester City, showing that even when they're up against it, they can still manage to win football games. They then followed that up with a stirring 4-1 victory on the road against Dutch champions Ajax, proving that they have one of the most potent attacks in world football.
In an incredibly difficult group which includes four reigning domestic champions, Real Madrid are showing their class and showing that they are definitely the team to watch out for later on in the tournament.
They showed similar signs last year but were knocked out in the semifinals by Bayern Munich. Expect the Spanish giants to remember that all too well and for it to continue to drive them to success throughout the Champions League this year.
Who knows? It might even drive them all the way to the trophy.
What did you learn from Week 2 in the Champions League?
Comment below or hit me up on Twitter: Follow @dantalintyre