UFC on FX 5: Questions We Have About Antonio Silva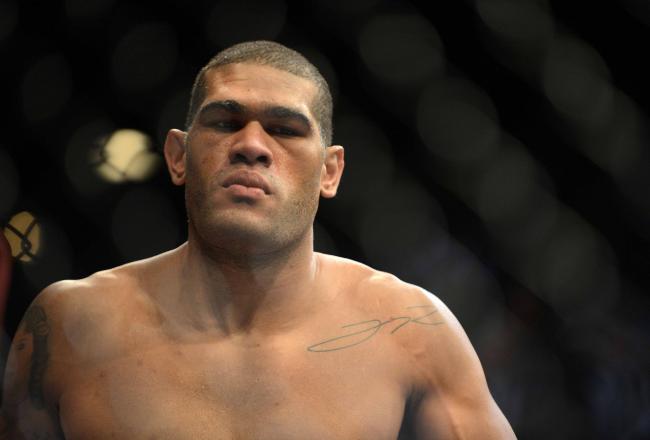 Ron Chenoy-US PRESSWIRE
What to make of Antonio "Big Foot" Silva?
On paper and in person, he looks like the meanest, baddest heavyweight fighter in MMA. A BJJ and Judo black belt, a professional since 2005, an imposing 6'4 264 lbs behemoth with emphatic wins over the likes of Fedor Emelianenko and Andrei Arlovski—Silva looks like the most feared fighter in MMA.
But appearances can be deceiving.
His career history is checkered at best and lately, he's been taking beatings at the hands of AKA's finest (two straight first-round stoppages at the hands of Daniel Cormier and Cain Velasquez respectively).
On Friday, he takes on Travis Browne at UFC on FX 5 in Minneapolis. Browne, a much-hyped heavyweight will prove a tough challenge for the Brazilian.
Here are some of the questions we have for Silva going into the match.
How's his chin?
Huge, is the obvious answer. The genetic disorder Silva was born with, Acromegaly, has blessed Big Foot with one of the biggest chins in MMA, which you would think translated to an ability to take a shot.
Not so.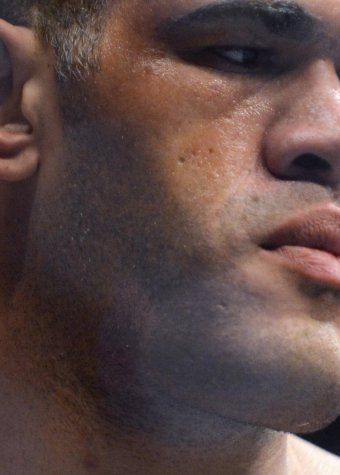 Ron Chenoy-US PRESSWIRE
Wrestler Daniel Cormier made short work of him, knocking him out in the first round with a punch to the jaw which also broke Cormier's hand.
Browne is arguably a much more dangerous striker and credits seven of his 13 career wins to his fists. Most terrifying of them all was the superman punch he finished Stefan Struve with in May of last year.
If Browne lands something similar on Silva's ample noggin, will the Brazilian stay on his feet?
How will Silva deal with his back-to-back losses?
A year and a half ago, Silva was on top of the world. After an ignominious loss to Fabricio Werdum, he'd seemingly turned his career around and notched a three-fight winning streak culminating in a TKO victory over legend Fedor Emelianenko.
But all those expectations have come crashing down after he was beaten by both Daniel Cormier and Cain Velasquez in the UFC.
Both those defeats were resounding. Silva looked helpless against the two AKA fighters and few now consider him the prospect they once did.
After two back-to-back losses, "Big Foot" is on the "back foot" and quite possibly fighting for his place in the UFC. How will he cope with this pressure?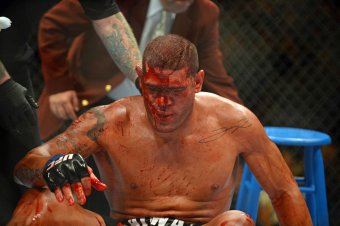 Ron Chenoy-US PRESSWIRE
Will he take this fight to the ground?
Silva has an exceptional ground game. He's shown this several times in his career. He showed it in his ground-and-pound defeat of Emelianenko in 2011 and his submission of Jim York two years before that.
However, he rarely utilises his high-level grappling. More often than not, he's on the receiving end of a takedown and has preferred to "stand-and-bang" with his opponents.
That strategy is unlikely to work against Browne.
Browne has proven his worth as a slugger throughout his career, but he himself has question marks over how he'd fair against a grappler, or off his back. This is something Silva should look to exploit. The question is, will he?
Will he take the fight to the distance?
In 20 fights, Silva has only gone the distance three times. Like most heavyweights, it's rare to see a Silva fights go to decision.
However, going the distance is an obvious opportunity to exploit Travis Browne's weakness. Silva's opponent rarely leaves the first round, and when he does, he seems a shadow of the man who stepped into the cage at the beginning of the night.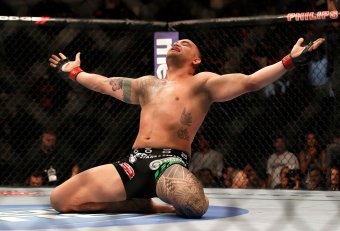 Kevin C. Cox/Getty Images
Against Rob Broughton at UFC 135, Browne was worn out by the second round, but thankfully so too was his opponent, allowing him to huff and puff his way to a decision win.
Similar, against Cheick Kongo, despite starting strong at UFC 120, Browne had to make do with a draw as he was worn down over 15 minutes of fighting.
That is something Silva should look to exploit as long as his own cardio stacks up. If Big Foot can get the fight into the later rounds, then that would be an obvious opportunity to test his grappling and a huge opportunity to secure a win.
What's next for Silva?
Considering some of the big name opponents Silva has fought, and despite the hype surrounding Browne, the tall American is, nevertheless, a step-down in competition to what Silva is used to.
It's clear what Silva's win would mean for Browne—it would be a victory over one of the most experienced heavyweights in MMA and propel him towards another Top 10 opponent.
But for Silva, the benefits are less clear. He's already lost to two top-five fighters, and a win over a relative unknown will do little to rectify those setbacks.
It's hard to imagine a win on Friday will convince the UFC to line-up another ranked opponent. It's also hard to imagine that a ranked opponent would take on Silva, even if he defeats Browne, considering how little that match would mean for their career.
So it's likely the Brazilian will still be fighting a journeyman or two for a couple of fights to come, even if he does defeat Browne. But the question is, who?
Khurram Aziz is a Featured Columnist for Bleacher Report. Follow him on Twitter: Follow @khurramaziz1981
This article is
What is the duplicate article?
Why is this article offensive?
Where is this article plagiarized from?
Why is this article poorly edited?