MLB Free Agency 2013: The Guide to This Year's Class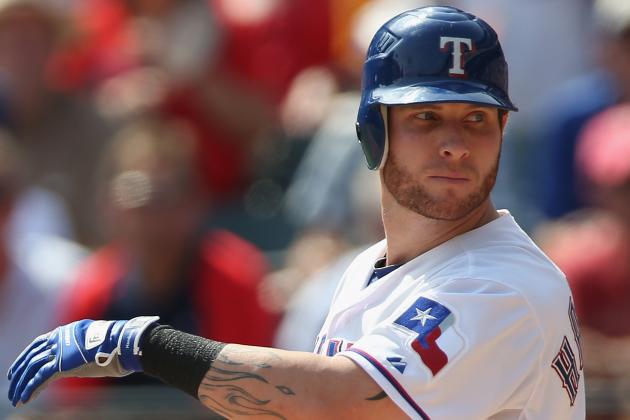 Ronald Martinez/Getty Images

MLB free agency season is fast approaching, and some big names are about to hit the market. Just how we watched intently as Albert Pujols and Prince Fielder picked new teams last winter, we will do the same this year when people like Josh Hamilton and Zack Greinke undergo the same task in a few months.
With various teams needing to plug some holes, bidding wars are sure to happen.
Yet, Hamilton and Greinke are far from the only top players on the market. There are a good number of players bound to land big paydays this winter, be it because of a breakout season or from various intangible skills they bring to the table. In other cases, it's not going to be as obvious regarding how much money some people are worth.
That said, it's safe to say that this year's free agency winter is going to have the stove so hot that Bud Selig and every team's GM may need to have the fire department on speed dial.
With these select players on the open market, fans will surely not help in cooling the stove down.
Begin Slideshow

»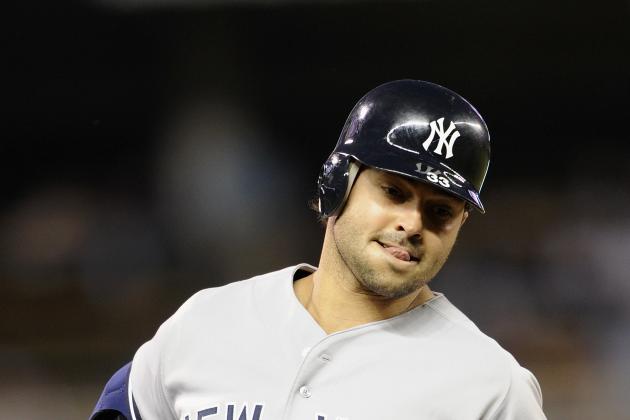 Hannah Foslien/Getty Images

Swisher isn't a superstar caliber player, but he's also the furthest thing from a slouch. Being a switch-hitter automatically adds to his value and his powerful bat doesn't hurt either. More importantly, despite only being a .255 career hitter, Swisher has great patience, as his .360 career OBP indicates.
Yet, Swisher's true value comes in his personality. He is a fun-loving guy with a laid back approach and is one of the most likeable players in the game. On a team that needs a bit of a jump start in the clubhouse, he would be the best kind of blessing.
Unfortunately, Swisher's free agency seems destined to be long and drawn out. Though he is hitting .270 on the season with 24 homers and 92 RBI, rumor has it that he wants a contract similar to that of Jayson Werth of the Washington Nationals. Sure, he's talented, but the fact remains that whichever team picks him up will be paying for his personality and not so much his production.
Thus, the question poses itself: How does one put a price tag on personality? This winter, we'll certainly find out.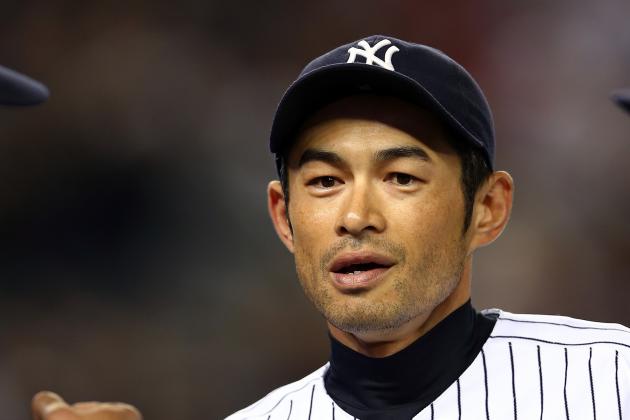 Elsa/Getty Images

The case of Ichiro's free agency is certainly interesting, as he turns 39 in a few weeks and isn't as dominant a hitter as he was when he first debuted for the Seattle Mariners in 2001.
That season, he batted .350 and swiped 56 bases en route to being named both AL Rookie of the Year and AL MVP. However, over the past couple of years, his production has dropped and at this year's trade deadline, Seattle traded him to the New York Yankees. At the time, he was hitting .261 with 15 steals.
Since joining the winning environment of New York, Ichiro has been a new man. As a Yankee, he has hit .327 with 13 steals. On the year, this places his average at .284 and his steal count at 28.
That said, depending on how he fares in the postseason, it's perfectly realistic that Ichiro could land a one or two-year deal from the Yankees or some other team. He may be getting up there in years, but his defense is top notch and his speed has not deserted him, nor has his ability to do work with the bat.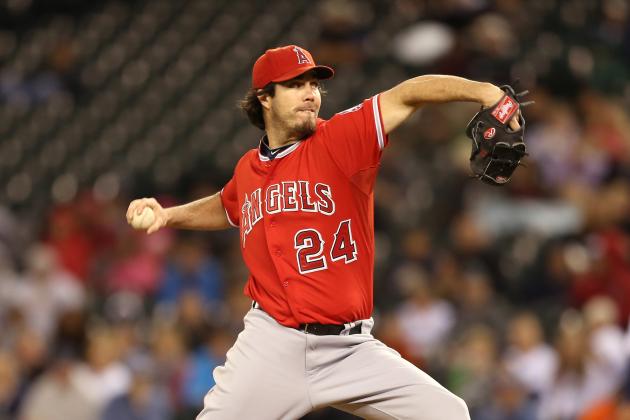 Otto Greule Jr/Getty Images

The Angels hold a $15.5 million option on Haren for next season, but given his and the team's performance this season, chances are that team management will instead opt to pay him a $3.5 million buyout. The right-hander went 12-13 with a 4.33 ERA and 1.29 WHIP in just 176.2 innings this year—not exactly the numbers one would consider ideal for a contract season.
Yet, the fact remains that Haren is still a talented pitcher who brings a lot to the table. He can be an innings eater and a strikeout guy, both valuable skills for teams looking to upgrade their starting rotation. Being a three-time All Star will also help bring in some offers.
Long story short, Haren will be playing baseball somewhere next year. The only question that remains is where and for how much.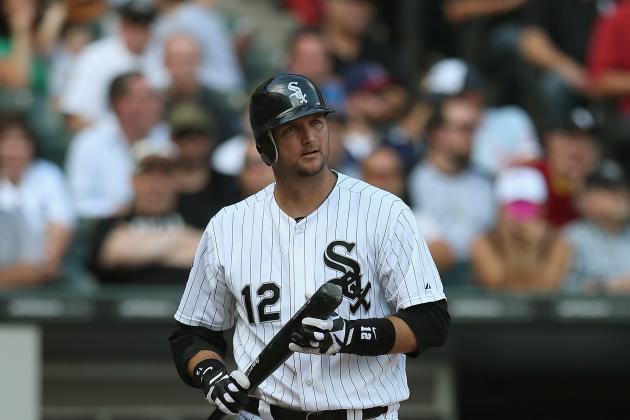 Jonathan Daniel/Getty Images

At 35 years old, Pierzynski picked the weirdest time to have a career season.
This year, he hit .278 with a career-high 27 homers and matched a career best with 77 RBIs. Though he's getting older and it is unclear just how much longer he can play catcher, not to mention the fact that he was rumored to have tested positive for PEDs not too long ago, he's bound to get at least a two-year deal.
On top of that, Pierzynski is a good, old-fashioned, blue collar player. His production can be a bit unpredictable, but he works and plays hard each game. He is committed to his team and will do anything to help bring home the win.
You really don't see that in many players of the current generation, so teams looking for a locker room guy with a good work ethic will jump at the opportunity to bring him aboard.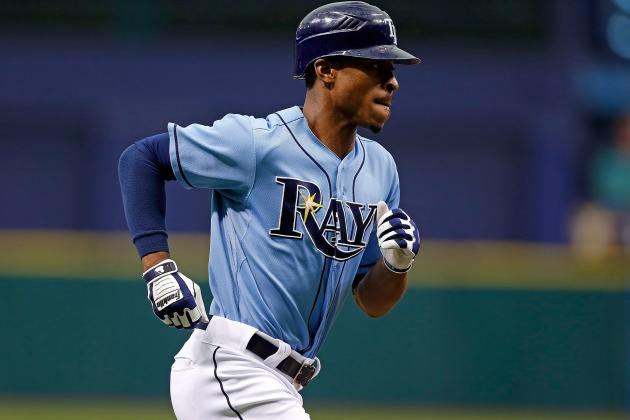 J. Meric/Getty Images

Here we have another enigmatic player in Upton, someone who has so much talent but lacks the necessary consistency at the plate. This season, he has showcased good power in hitting 28 home runs, but has driven in just 78 runs playing for the usually light-hitting Tampa Bay Rays. Yet, he also has nice speed and has racked up 31 steals this year. Overall, he should be a prime candidate to land a good payday this winter.
However, Upton also brings some red flags with him.
He hit just .247 this season and his OBP was just .299, as he tends to be impatient when in the batter's box. More importantly, his attitude is a bit of a question mark.
One thing is certain regarding Upton and it is that the cash-strapped Rays will most likely let him walk. Which teams make a run and throw money at him remains to be seen, as his value is basically a coin toss. Will he be paid what he is truly worth or will a team overpay and risk him remaining impatient while at bat?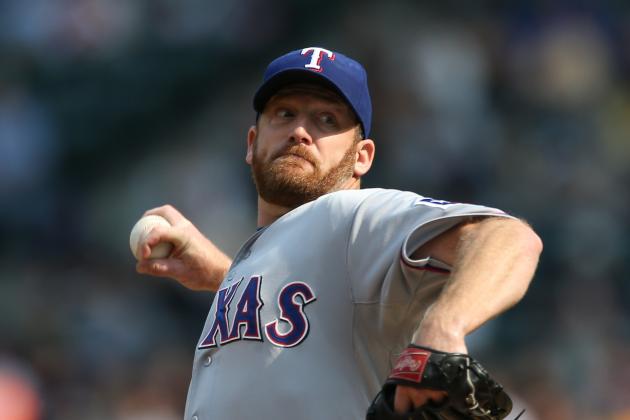 Otto Greule Jr/Getty Images

For the first half of the season, Dempster was a good pitcher on a bad team. Playing for the light-hitting Chicago Cubs, he went 5-5 with a 2.25 ERA and 1.04 WHIP. He was then traded to the Texas Rangers, and the move to a hitter-friendly park gave a rise in his ERA. In 11 starts with the team, he went 7-3 with a 4.64 ERA and 1.39 WHIP, not that bad by any means. On the year, this made him 12-8 with a 3.18 ERA and 1.18 WHIP.
That said, it's hard to say just how much Dempster will earn on his next contract and for how many years he will be signed. He turns 36 next May and hasn't exactly been a model of consistency over his 14 MLB seasons. When push comes to shove, his performance in the playoffs will most likely dictate his future.
Either way, he is also a great locker room guy and is absolutely hilarious, so at least one team is bound to show interest.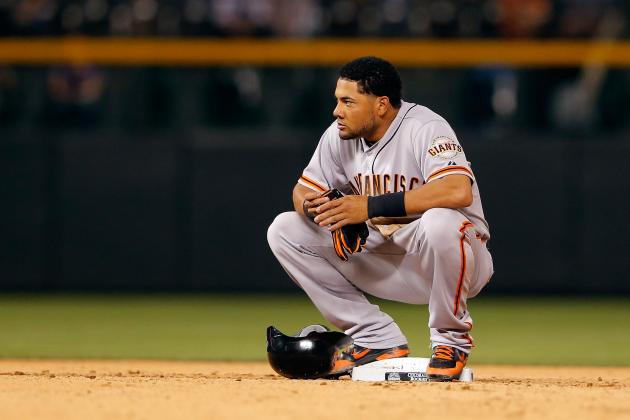 Doug Pensinger/Getty Images

Under normal circumstances, 28-year-old Melky Cabrera should be enjoying a career season. Through August 15, the switch-hitting outfielder was leading the NL with a .346 batting average to go with 11 home runs and 60 RBI. Then, he tested positive for testosterone and was suspended 50 games. To add insult to injury, it was later uncovered that he attempted to create a fake website to explain why he did indeed test positive.
Regardless, this was the worst possible time for Cabrera to test positive for a banned substance, as he is set to be a free agent this winter.
What was once a guaranteed big payday is now probably going to amount to a one-year deal for a fairly low amount. Though he is eligible to return to the team once the playoffs start, the San Francisco Giants have informed Cabrera that he will not be on the postseason roster.
That said, Cabrera's free agency is going to be the most unpredictable this winter. Will he get a multiyear deal despite his suspension, or will he be forced to live with a one-year deal from a team desperate for outfield help?
Jonathan Daniel/Getty Images

Putting a price tag on a speedster is a tough task, and Michael Bourn is going to make it even tougher this winter. The outfielder had a fine year for the Atlanta Braves and was instrumental in helping the team get back to the playoffs. Over the course of 153 games, he has hit .276 with 40 steals and career highs with nine home runs and 53 RBI.
Bourn has proven that he can be a top base-stealer as well as play some fine defense in the outfield, but there is one mark against him. For a leadoff man, he strikes out way too much. Over the past two seasons, he has struck out an astonishing 293 times.
Still, the fact remains that he's still young at 29 years old, and though he turns 30 in December, teams looking for toughness and speed at the top of the order will surely be willing to give him a lot of money.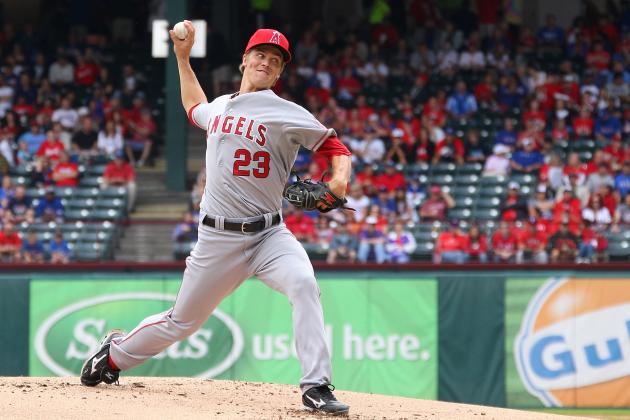 Rick Yeatts/Getty Images

Zack Greinke's free agency is going to be a hot topic this winter for multiple reasons. He definitely has ace material and potential, having gone 15-5 with a 3.48 ERA and 1.20 WHIP with 200 strikeouts in a season split between the Milwaukee Brewers and Los Angeles Angels. However, the focus on Greinke probably won't be on how much money he earns on his next contract, but rather where he plays.
While talented, Greinke, has well-documented anxiety issues. Though he did fine playing for a large market team like Los Angeles, there's always the possibility that he will look to play for a smaller market team where he won't be constantly under the microscope.
That isn't to say that big market teams won't make a play for Greinke. His talent is undeniable and he has come a long way since debuting for the Kansas City Royals back in 2004. Still, when push comes to shove, chances are that he will look to play for a smaller market contender like the St. Louis Cardinals or Chicago White Sox.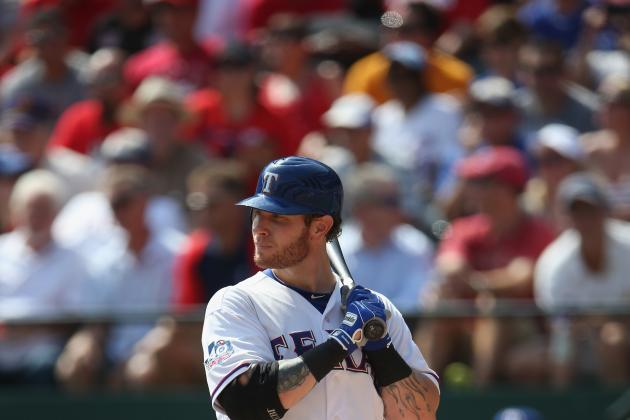 Ronald Martinez/Getty Images

Here, we have the grand prize of this year's free agency season. Hamilton has proven over the past few years that he can be one of the most dangerous hitters in baseball, smacking home runs left and right as he has been instrumental in getting the Texas Rangers to the World Series each of the last two years.
Though he is bound to earn an enormous paycheck this winter, Hamilton comes with a couple of concerns.
First, of course, is his past. Yes, Hamilton has come a long way since being drafted first overall in 1999 and subsequently battling various addictions, but his two alcohol relapses since 2009 are a bit concerning. Don't get me wrong. His story is one of the most inspirational in sports history and his performance has not been affected as such, but the relapses are still a concern seeing as how the most recent one occurred last offseason.
On top of that, Hamilton's durability has always been something of a question mark. Since debuting in 2007, he has yet to play a full 162 games. This year, he appeared in 146 and went through a bit of a second half slump.
However, the fact remains that Hamilton is a dangerous left-handed bat who can hit for both average and power. This season, he hit .285 with 43 homers and 128 RBI.
That said, he's almost a lock to earn well over $100 million on his next contract.