Nebraska vs. Ohio State: What a Win Would Mean for Bo Pelini and the Cornhuskers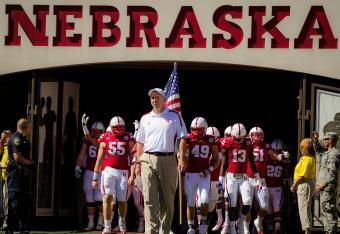 Eric Francis/Getty Images
As we dive into conference play, Week 6 provides us with more interesting matchups than any other we have seen in the 2012 season. One of the better games that will take place this weekend is when the Nebraska Cornhuskers travel to Columbus to take on the Ohio State Buckeyes.
These are the top two Big Ten teams, judging by the most recent AP Poll, and should provide us with great entertainment. But most importantly, this will tell us a lot about the Nebraska Cornhuskers this season and would be a huge victory if head coach Bo Pelini and company can find a way to pull it off.
The Cornhuskers need victories in games like this to remain relevant.
After such an uplifting season in 2011, the Big Ten appeared to be on the rise. Nebraska managed to win a solid nine games in its first season in the new conference. Michigan reached a BCS bowl for the first time since 2006. And teams such as Wisconsin and Michigan State were showing signs of life and looking to add to a very competitive conference moving forward.
This season, the Big Ten has been absolutely atrocious, as the only remaining undefeated teams are Ohio State and Northwestern. Yes, one team is banned from postseason play, and the other is a school that will produce more communication majors than actual NFL players. Those are the two programs that are trying to keep the Big Ten afloat during the 2012 season.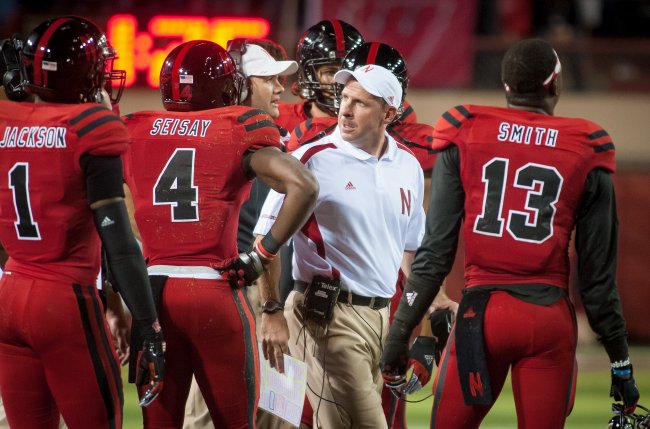 Eric Francis/Getty Images
But while nobody is paying much attention, the Cornhuskers are that team that is still hanging around. Winning four of the first five games, including a solid victory last week against Wisconsin, Nebraska has a chance to really make a statement this week against Ohio State.
Although the Buckeyes are banned from participating in a bowl game this season, it has been made clear that the goal is to run the table in Urban Meyer's first season. It has also become pretty obvious that the team playing the best football in this conference is the team that won't be eligible to compete for a Big Ten title. Nebraska could not only crush the dreams of a conference rival with a victory, it would also make the Cornhuskers the team to beat.
But this game seems to be even bigger than that. Pelini is returning home, as he played for the Buckeyes from 1987 to 1990. Like all coaches, he is trying to downplay the significance of the football game, but you know this matchup means a little more to him than the games before it.
"I'm at a different time in my life, a different place," he said, according to Eric Olson of the AP, via CBS Sports. "I mean, I have a job to do. That's all I'm concerned with."
Being concerned with the task at hand is great, because a victory in Columbus could do even more for the newbies in the Big Ten. Who cares about this season and beating your former team?
College football is a marathon, not a sprint.
With coaches such as Brady Hoke and Urban Meyer putting a choke-hold on this conference and quickly building success, big victories are important to schools such as Nebraska.
Who wins the Big Ten showdown?
According to Scout.com, Nebraska
had the 50th-best recruiting class
in 2012, including the seventh-best in the conference. After nine wins last year, including victories over Penn State, Michigan State and Ohio State, the
2013 class has jumped up to 20th-best
in the country, with only Michigan and Ohio State having a better overall group of players in the conference.
Meyer left the competitive SEC and eventually joined the Big Ten knowing that he would be able to dominate the recruiting field and eventually take over the conference with much less competition. The only way players are going to believe in other programs such as Nebraska is with marquee victories over the powerhouse teams that all of the top recruits are picking.
The Cornhuskers have gotten off to a great start the first year and a half in its new home. Another step in the right direction begins this weekend.
This article is
What is the duplicate article?
Why is this article offensive?
Where is this article plagiarized from?
Why is this article poorly edited?

Nebraska Huskers Football: Like this team?