WWE: The Top 7 Tag Teams in the Division Today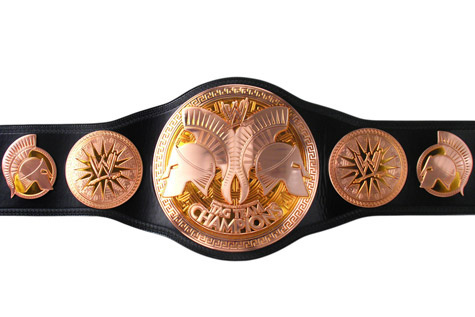 Photo credit: prowrestling.wikia.com
For most of 2012, WWE's tag team division seemed to be nonexistent.
Tag teams weren't heavily featured on WWE programming. When they were on TV, nobody cared.
Evan Bourne and Kofi Kingston began the year as WWE Tag Team Champions, but lost the titles to Primo and Epico in mid-January.
They held the titles until the end of April where they lost them to Kingston and R-Truth.
The unlikely duo of Kane and Daniel Bryan became the current champions when they won the titles at Night of Champions in September.
With teams like The Rhodes Scholars, Prime Time Players and Rey Mysterio and Sin Cara, WWE brought its tag division back to life in a short period of time.
The inclusion of the recent tag team tournament is a much-needed positive for WWE as it gives the tag matches a feeling of importance.
Here is a list of the top-seven tag teams in WWE today.
Begin Slideshow

»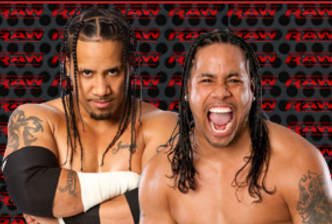 The Usos with Tamina, made their debut in May 2010 when they attacked The Hart Dynasty (Tyson Kidd, David Hart Smith and Natalya).
The attacks continued until both teams met in a six-person tag match at Fatal 4-Way. The teams met again when The Usos challenged The Hart Dynasty for the WWE Tag Team Championship, but they were unsuccessful.
The team was drafted to SmackDown in the 2011 Draft. They took on The Corre (Justin Gabriel and Heath Slater) and the team of David Otunga and Micahel McGillicutty. They challenged Otunga and McGillicutty for the tag team titles, but were unsuccessful again.
The Usos have since been appearing on NXT, feuding with The Ascension (Conor O'Brian and Kenneth Cameron).
Until they reappear on either Raw or SmackDown, the Usos will be at the bottom of the barrel as far as tag teams are concerned.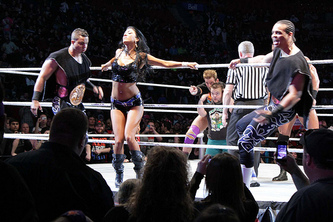 Primo and Epico became a team in late 2011 when Epico debuted with Hunico.
They added Rosa Mendes as their valet and broke away from Hunico. They began a feud with then-champions Air Boom (Evan Bourne and Kofi Kingston). They received a title shot at the TLC pay-per-view, but they came up short.
The feud continued into the new year. Primo and Epico captured the tag titles at a live event on January 15.
Many would say Primo and Epico had an unsuccessful title run as they were left off the WrestleMania and Extreme Rules cards. They would eventually lose the titles to Kingston and R-Truth.
Since losing the titles, Primo and Epico have been heavily featured on WWE Superstars.
Primo and Epico have good in-ring skills and a sexy valet in Rosa Mendes. They could be legitimate title contenders, but they just need sufficient time on either Raw or SmackDown to be built back up as a dominant tag team.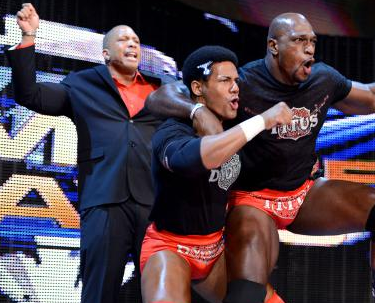 Photo credit: www.examiner.com
Darren Young and Titus O'Neil were once enemies on NXT. O'Neil turned heel after a loss to Young and eventually formed a team.
In April, Young and O'Neil were moved to the SmackDown brand where they began a feud with The Usos.
They named themselves the Prime Time Players and won a Fatal 4-Way match at No Way Out to become the No. 1 contenders.
They also became the clients of Abraham Washington after he turned on Primo and Epico.
They received another title shot with the help of A.W. They challenged Kofi Kingston and R-Truth at SummerSlam, but they were defeated.
The Prime Time Players are being featured in segments on Raw and SmackDown despite losing the services of A.W. as their manager. They are currently taking part in the tag tournament.
These two young guys have talent and if booked the right way, they can be a successful team in the WWE.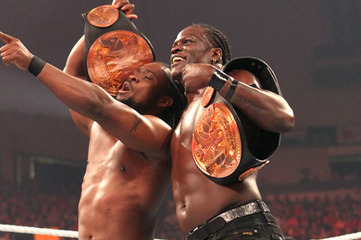 Photo credit: www.wwe.com
Kofi Kingston was originally partners with Evan Bourne. However, after Bourne's second suspension, Kofi needed to find another partner.
Enter R-Truth.
They failed to win the tag titles in their first try from Primo and Epico in a match that also featured Dolph Ziggler and Jack Swagger. Kingston and Truth eventually won the tag titles on the April 30 edition of Raw.
They retained their titles in matches at Over the Limit, Money in the Bank and SummerSlam.
Kingston and Truth lost the tag titles to Kane and Daniel Bryan at Night of Champions.
The only reason I have Kofi and Truth this high on the list is because they are the former tag team champions.
I believe Kofi should be challenging for either the United States or Intercontinental Championship. R-Truth is only holding him back at this point in Kofi's career.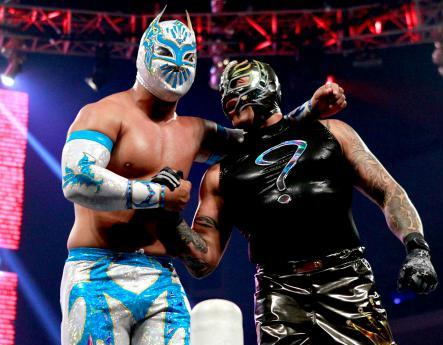 Photo credit: www.wwe.com
Since entering the WWE, Sin Cara has been in the doghouse with his frequent botches. He needed to have Rey Mysterio as his partner to not only translate for him, but to teach him the WWE style of work.
They work the same lucha-libre style and can be very exciting in the ring. Rey has been known to play the underdog role very well.
Now with Sin Cara as his partner, they can be the team that comes out of nowhere to win.
I do seem them winning the titles somewhere down the line, only to set up a possible Sin Cara heel turn leading to their WrestleMania match. Until then, they will be exciting to watch in the ring.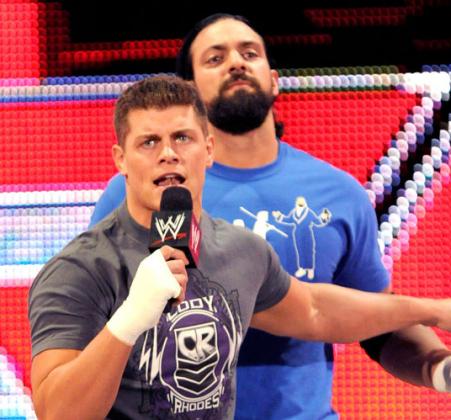 Photo credit: www.wwe.com
The WWE Universe saw a glimpse of the Cody Rhodes and Damien Sandow team at the end of August when they were defeated by Sin Cara and Brodus Clay.
Rhodes and Sandow remained separated until the September 21 edition of SmackDown, where they took on Kane and Daniel Bryan.
These two rising stars could be the perfect heel opponents for Kane and Bryan.
Until they are ready for a main-event push, a run with the tag titles will be perfect to get them over as heels.
Although they haven't been a team for long, I have Rhodes and Sandow ranked this high because of their in-ring talent and excellent mic skills.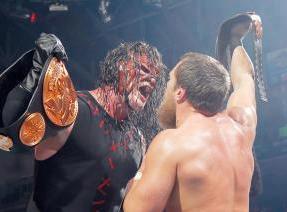 Ever since forming a team, Kane and Daniel Bryan have been comedic gold.
It's not very often WWE's comedy makes me laugh, but the anger management segments had me laughing.
Besides being the current WWE Tag Team Champions, Team Hell No is No. 1 on my list because of the two Superstars who make up the team—Kane and Daniel Bryan.
WWE always finds a way to keep Kane relevant. Whether he's in a feud with John Cena or fighting for the World Heavyweight Championship, Kane seems to be always on TV.
Daniel Bryan, a former World Champion, has been taken to new heights since losing the title.
His "Yes!" gimmick was good, but it is even better now seeing how quickly he turned it into "No!" chants when he turned heel.
Having these two a focal point of the show without having them compete in the main event allows WWE to push new talent into the main-event picture.
I see this team breaking up by WrestleMania, but there is no doubt that Kane and Bryan are one of the best acts in WWE right now.