Report Card Grades for Every Dallas Cowboys Free Agent Acquisition so Far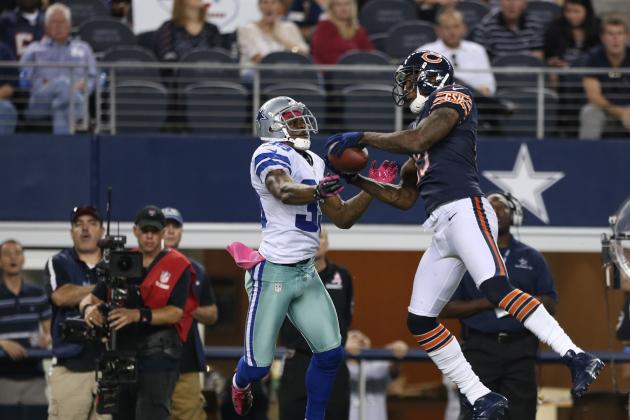 Matthew Emmons-US PRESSWIRE

During the offseason, there was a lot of talk about where the Cowboys needed to improve and which positions needed to be upgraded.
The Cowboys secondary had become legendary for being bad. They gave up over 700 passing yards to Giants quarterback Eli Manning in two games last season and about eight Cowboys players were out-jumped by Lions receiver Calvin Johnson in that epic comeback game from 2011.
OK, eight is an exaggeration, but you get the picture.
Dallas needed help and Cowboys' owner Jerry Jones used his bottomless pockets to give them just that.
They signed cornerback Brandon Carr to a $50 million deal and signed a few offensive linemen this offseason as well.
But where do these guys stand after being brought in for upgrades?
Here is a report card for each and every Cowboys free agent from 2011.
Begin Slideshow

»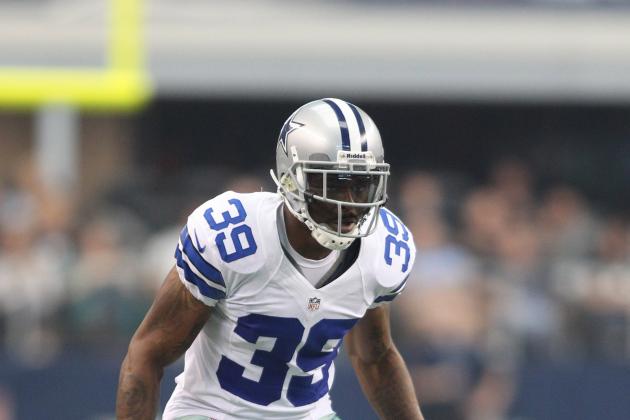 Tim Heitman-US PRESSWIRE

The Cowboys picked up Carr on March 14 and gave him a truckload of money.
He had a great preseason with two interceptions against the Chargers when it didn't count.
So far in 2012, he hasn't picked off a ball yet but he has played close to lights out. Against the Giants, he aided in holding receiver Victor Cruz to just 58 yards receiving.
I say "aided" because Carr had help over the top.
But on Monday night, Brandon Marshall ran over and under him on his way to over 100 yards receiving and one touchdown.
At any rate, he has played pretty well so far and he should continue that great play through 2012.
B PLUS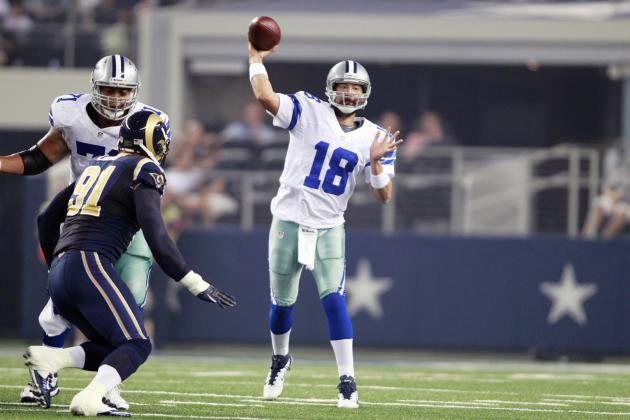 Tim Heitman-US PRESSWIRE

This one is tough to grade because Orton plays backup to Romo. He hasn't really seen the field and probably won't unless there is an injury to Romo.
But Orton was an upgrade over what the Cowboys were working with in Rudy Carpenter and Stephen McGee. He's a proven winner and has shown that he is capable of leading a team when called upon.
Dallas also has pretty good trade bait with him during the offseason if another team comes sniffing around.
A MINUS
Tim Heitman-US PRESSWIRE

Bernadeau just hasn't worked out like the Cowboys planned.
He was injured during training camp and offseason workouts, so our first real look at him came during the regular season. He's been below average, beat on many a play and has struggled in pass coverage.
At this point in the season, the Cowboys know that a change is probably needed. Bernadeau has just played that poorly.
D MINUS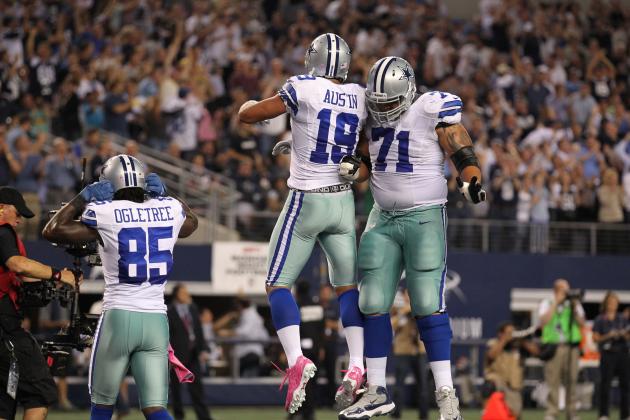 Matthew Emmons-US PRESSWIRE

Livings has played off and on, but just like the rest of the line, hasn't played that well.
The Cowboys have played four games this year and can only point to one where they seemed to be in sync. Their opening night win against the Giants is the team's only success this year.
Every game thereafter has been like a Merry Melodies symphony.
Livings is part of a line trying to grow up really fast while still learning the playbook and the nuances of Tony Romo's game.
We're still waiting for the line, or just a single player, to stand out. So far, no player has.
D PLUS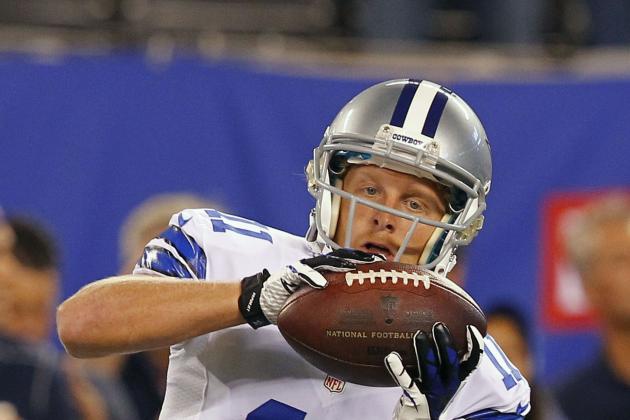 Jim O'Connor-US PRESSWIRE

Beasley had a wonderful training camp and preseason, which is why he made the final roster.
He was in a battle for the team's slot receiver position until Kevin Ogletree finally showed that he was the third best receiver on the team.
Beasley saw a little time on the field on Monday once the game was out of hand, but other than that, we have not seen much of the undrafted free agent from SMU.
Once given a shot, Beasley will be a pretty decent receiver. Until then, we just have to wait.
INCOMPLETE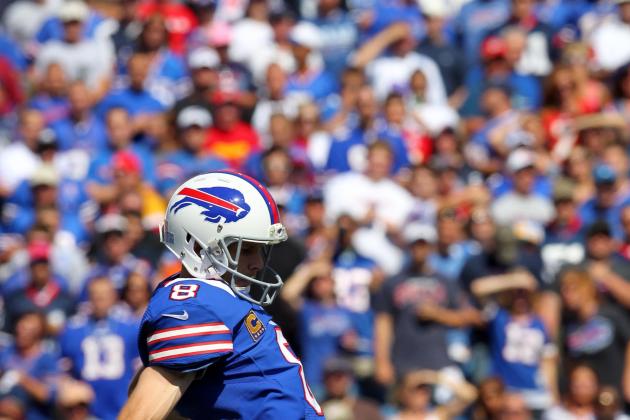 Timothy T. Ludwig-US PRESSWIRE

Moorman was just signed on the 27th of September after Cowboys punter Chris Jones went down with an injury.
Moorman had a pretty good debut against Chicago as he pinned the Bears deep in their own territory twice. But that didn't matter much because the Cowboys continued to turn the ball over.
Outside of the final score, I thought that Moorman played well considering what happened during the game.
We'll see how well he punts as the season continues.
B MINUS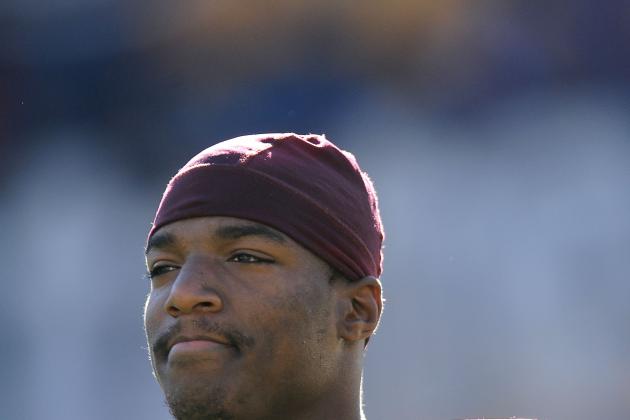 Mark J. Rebilas-US PRESSWIRE

Lewis, like Moorman, was just added to the roster not too long ago. He was signed on the 12th of September and we haven't heard his name or seen him much since.
Not much that I can say about Lewis' play as we have no real sample size to judge him.
He, like Moorman, will be judged as the season grows.
INCOMPLETE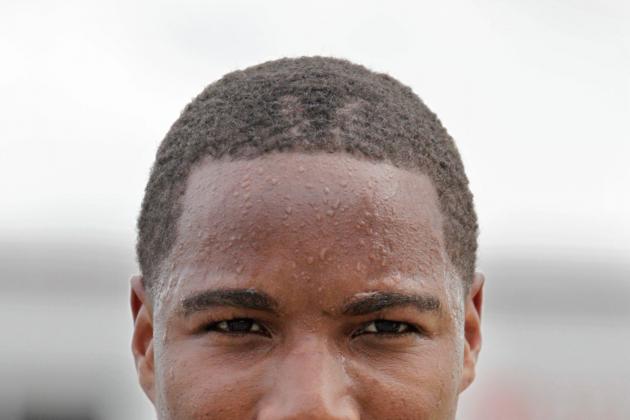 Bruce Kluckhohn-US PRESSWIRE

Frampton was signed after the Cowboys placed safety Barry Church on injured reserve. He is a former Viking who mainly made an impact on special teams.
Church was in his first year as a starter when he blew out his knee to end his season.
For insurance and depth, Dallas signed Frampton.
He is mostly a special teams player, just as he was in Minnesota. For his safety play, he will receive the grade of incomplete.
For special teams, I would have to say the same. The sample size is just too small.
INCOMPLETE