Fantasy Basketball: 8 Overlooked Players Who Will Swing Your League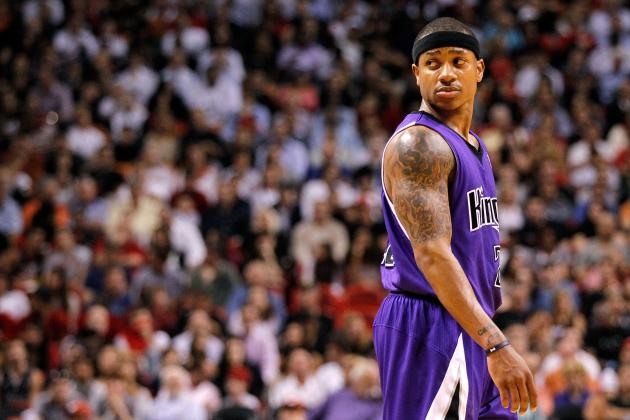 Mike Ehrmann/Getty Images
Isaiah Thomas, PG, Sacramento Kings
Outcomes of games in the NBA are frequently driven by the play of superstar players—nationally recognized guys whose names are involved in "best player at his position" or "best player in the league" discussions.
Fantasy basketball is much the same way.
However, unlike NBA basketball, there is often more than one superstar on a fantasy basketball team. So, for fantasy basketball teams to gain an advantage over their fantasy league counterparts, the difference has to be in depth.
The players on this list might be overlooked in the 2012-13 NBA season, but they have the tools to be fantasy stars in the making.
Whether they end up on your team or someone else's might be a determining factor in your league's championship.
Begin Slideshow

»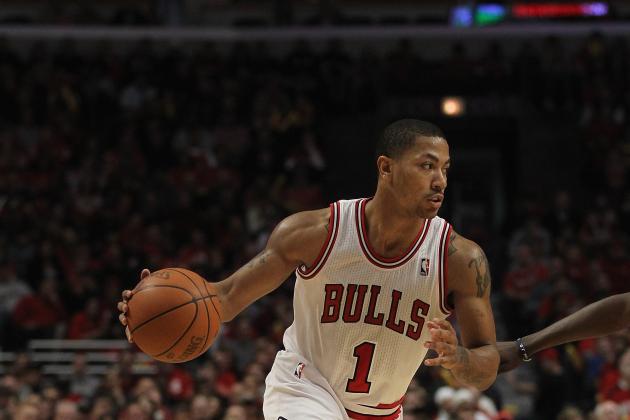 Jonathan Daniel/Getty Images

If you're reading this, then chances are that you know who Derrick Rose is.
So why does he make this list?
Well, the answer to that question is that Rose experienced a gruesome ACL tear in the first round of the 2012 NBA Playoffs. That injury crushed the Bulls' championship hopes and lowered expectations for Rose and Chicago this season.
Rose has been working diligently on rehabbing his knee. Despite his talent and production, his 2013 season outlook (and, by extension, that of the Bulls) is a major question mark.
He can't be drafted as a No. 1 fantasy PG for that reason. As a No. 3 or No. 4, he could turn out to provide results that few other mid-to-late round draft picks can at the end of the season.
That's when fantasy championships are decided.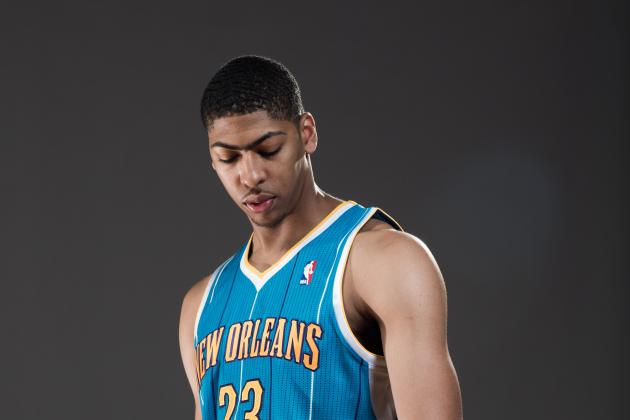 Nick Laham/Getty Images

Davis is another high-profile NBA player that will be overlooked in fantasy circles.
Like Rose, Davis is a No. 1 overall pick, but he has another attribute that tends to turn fantasy owners off of promising players.
He's a rookie.
That shouldn't be such an off-putting quality for fantasy owners in this case, though. Davis possesses two skills that tend to translate very well from the college ranks to the pros—rebounding and shot-blocking.
Davis pulled down 10.4 boards per game for Kentucky in 32 minutes per contest, and swatted a ridiculous 4.7 shots per outing.
Blocks are very valuable in fantasy basketball.
He should get minutes in New Orleans, which will translate into solid fantasy production.
Stephen Dunn/Getty Images

In his fifth NBA season as a former second overall draft pick, Beasley will be suiting up for the third team in his career this year.
Someone's got to score for the Suns this season, and Beasley has proven an ability to get buckets in the past.
He may not contribute to many other categories, but an additional scoring punch will help out fantasy lineups that are centered around guys like Rajon Rondo.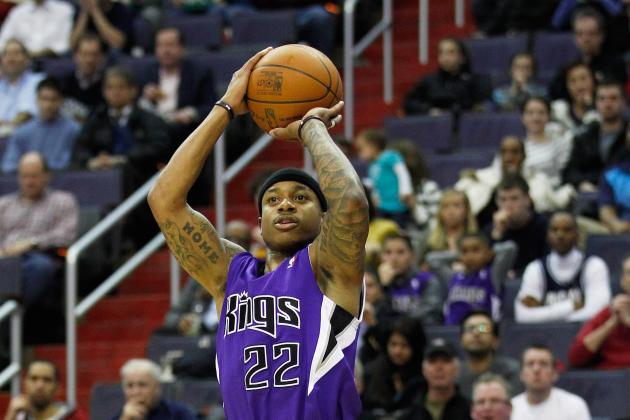 Rob Carr/Getty Images

From two guys who were the first picks of their respective NBA Draft classes to a dude who was taken dead last in his. If Isaiah Thomas were a football player, he would be known as "Mr. Irrelevant."
In a year's time, Thomas has ascended to the starting point guard position entering his sophomore season.
The smallish point guard started 37 games in his rookie year and showed an ability to get the ball in the bucket at an efficient rate.
He also dropped 5.4 dimes per game in games that he started. If Thomas can keep his job all season, he'll be a major contributor to the fantasy owner astute enough to draft him.
Gregory Shamus/Getty Images

Collison had a banner rookie year in relief duty while substituting for Chris Paul of the New Orleans Hornets.
In 37 games as a starter, Collison logged over 40 minutes per game and shot incredibly efficiently from the field (48.5 percent), free-throw line (85.2 percent) and beyond the arc (42.9 percent).
He added 18.8 points, 9.1 assists and 1.4 steals per game in a starting role and promptly got shipped off to the Indiana Pacers when Paul returned to health in the offseason.
It didn't work out so well in Indiana, as his numbers dipped almost across the board in two years with the Pacers.
Now Collison is in Dallas, and he will be expected to lead the offense from the opening tip. That should bode well for his fantasy owners.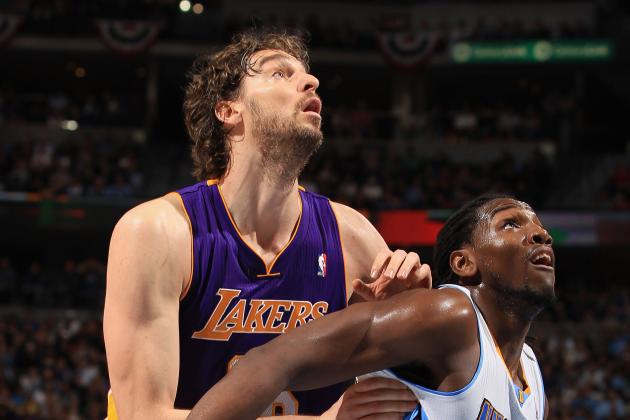 Doug Pensinger/Getty Images

When Faried got playing time, it was undeniable that this dude could do one thing very well—crash the boards.
But that's not the only aspect of the sophomore power forward's game.
He averaged 10 rebounds per game on the national stage of the NBA Playoffs last season, made more impressive by the fact that he did so in 27.4 minutes per game against the seven-footer tandem of Andrew Bynum and Pau Gasol.
Faried is 6'8".
Fantasy owners will love his shooting efficiency from the big man position as well as his block per game average. He may not need to play many more minutes than what he logged as a starter last year because of the Nuggets' depth.
If someone in the Denver front court goes down, he could have some monster games this season. If not, he can still be a solid double-double guy for fantasy owners with limited playing time.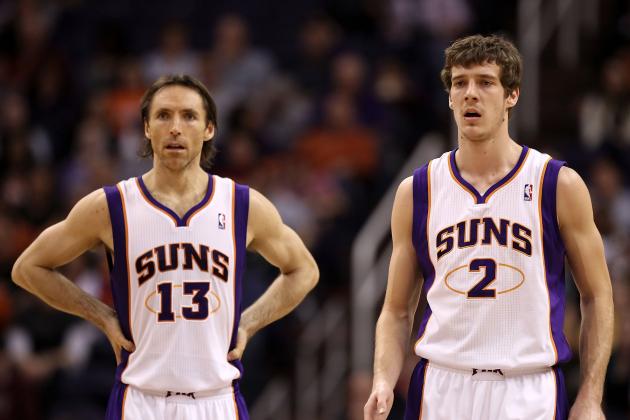 Christian Petersen/Getty Images

Dragic began his career in Phoenix under Steve Nash, got moved to Houston, and ultimately had a career year for the Rockets last season.
Now Houston has Jeremy Lin, Nash is gone to the Los Angeles Lakers and Dragic is back in Phoenix.
The fact that the point guard shuffle landed him in a spot where he's already spent time and gained familiarity with coach Alvin Gentry's system suggests that he should be the Phoenix Suns' starter as the season opens.
He'll have to stave off rookie Kendall Marshall for the job, and if he does, you're looking at a pretty efficient shooter and up to eight or nine dimes per game.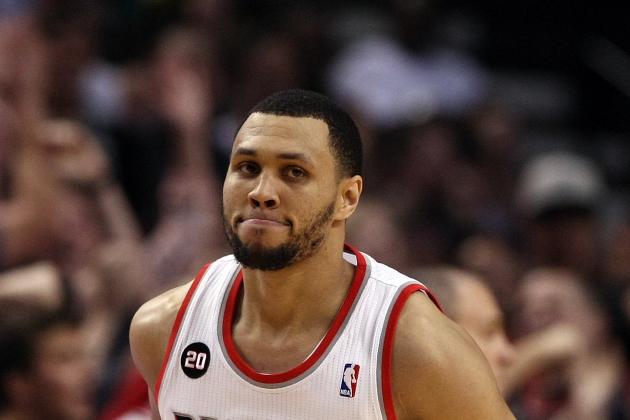 Jonathan Ferrey/Getty Images

You have to hope Roy's return to the NBA is a successful one this season.
After a year away from the game, you could see some early rust coming from the former Portland Trailblazers superstar.
If Brandon Roy is, well, Brandon Roy, then he can easily be a fantastic late-round addition to a fantasy basketball roster. He's had two seasons with a scoring average of more than 20 points per game.
The swingman was a 20/5/5 guy when healthy for Portland and is confident in his 2013 prospects.
If you agree with him and you're right, he can be a major contributor to your fantasy basketball squad.
If you disagree with him and you're wrong, he'll be a major contributor to someone else's.