Who Will Be This Year's Anthony Davis?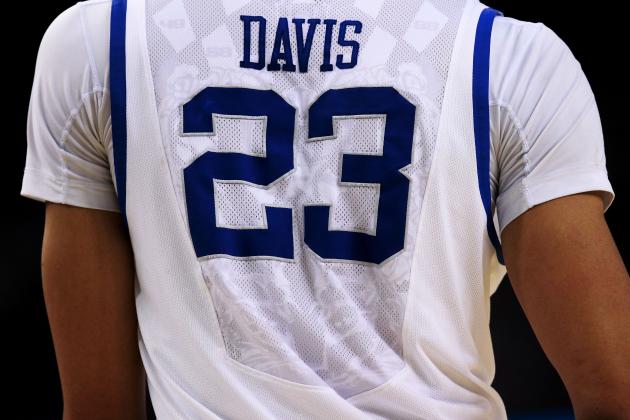 Ronald Martinez/Getty Images

Anthony Davis was by far the best player in all of college basketball last season. As a freshman, Davis was able to lead the Kentucky Wildcats to an NCAA national championship. He also won some pretty cool hardware along the way (Naismith trophy anyone?) Well, with Davis moving onto the NBA, who will be the new dominant force in the 2012-13 college basketball season?
This really shouldn't be that hard of a question to answer, considering Kentucky has replaced its best player with a freshman that has a very similar playing style.
If you guessed Nerlens Noel, you are the million dollar winner. However, read on to see why Noel will be this year's Unibrow.
Begin Slideshow

»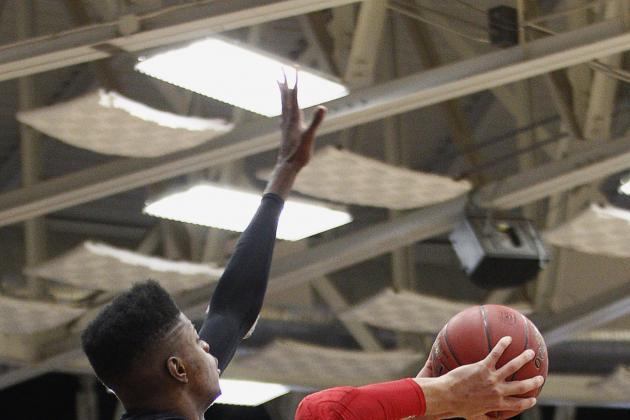 Mark L. Baer-US PRESSWIRE

Anthony Davis was the best shot-blocker in college basketball last season, averaging 4.6 blocks per game, a Kentucky single-season record.
Well, Nerlens Noel is supposed to be the best shot-blocker in the upcoming season as well. Noel may not match Davis' 4.6 blocks per game, but he should come pretty close to it.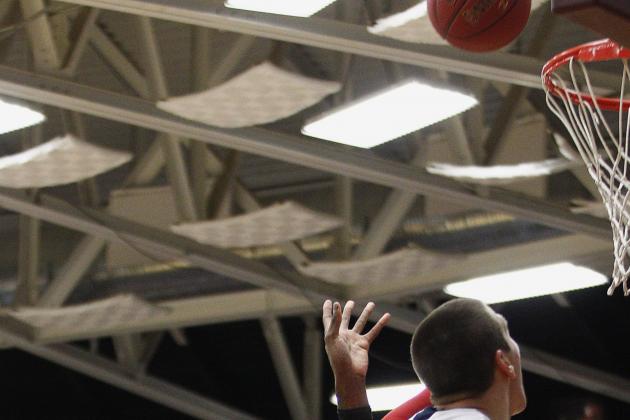 Mark L. Baer-US PRESSWIRE

Davis was arguably the best defender in the country last season, and Noel will be entering the year with the same honors.
Both players are very lengthy and have tremendous size. Davis is 6'10'' and 220 pounds, while Noel is 6'10'', 215 pounds.
Like Davis, Noel completely throws off the opposing team with his defensive presence. Players will simply not be able to drive to the basket because of how well he protects it.
Noel is also a rebounding machine, and will be hoping to match Davis' 10.4 rebounds per game last season.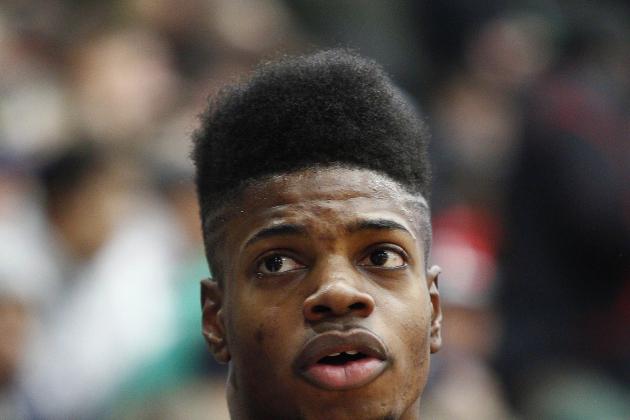 Mark L. Baer-US PRESSWIRE

Offensively, Anthony Davis led Kentucky last season in points with 14.2 points per game. Although people will say that Davis is not the most elite scorer in the world, he did manage to shoot 62.3 percent from the field last season. If he needed to score more points for the Wildcats, I am sure he would have.
People are saying the same thing about Nerlens Noel. He isn't the best player offensively, but he can definitely put the ball into the hoop and his game is slowly developing. However, unlike Davis, Noel has a lot more post moves and should put up more points per game than Davis did for Kentucky.
If you're a tweeter, feel free to follow me @TheTrevorLowry.