Chelsea avoided a minor Champions League catastrophe on Tuesday afternoon, as the Blues escaped Farum Park with a 4-0 win over FC Nordsjaelland that was much closer than the final score indicates.
Escaping the group stages of the UCL is tough. Winning the Champions League, obviously, is much tougher. Winning the Champions League as the defending champion is, again, tougher. Winning the Champions League as the defending champion after two disappointing draws is near impossible.
Luckily for Chelsea, it avoided that unwanted scenario by grabbing three points instead of one against what is seen as the bottom club in Group E.
With the win, Chelsea now has four points, putting it in a tie at the top of the table with Shakhtar Donetsk, which tied Juventus, 1-1.
Match Summary
If you had no idea who these two clubs were, you probably never would have guessed that Chelsea was the defending European Champion and Nordsjaelland was a small club from Denmark.
Nonetheless, the Blues struck first via a clinical finish from the left foot of Juan Mata.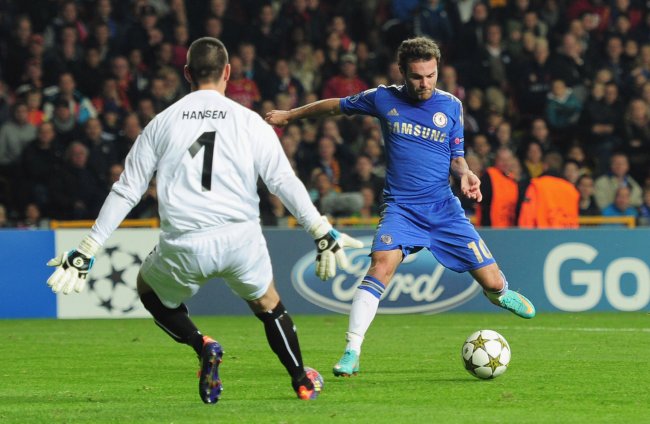 Shaun Botterill/Getty Images
The Wild Tigers spent the majority of the first half playing out of the back, and while it actually opened up the field and helped them create plenty of chances, it was also their undoing. A bad turnover in their own half helped Fernando Torres find Frank Lampard at the top of the box, who then laid it beautifully on a plate to Mata, who did the rest.
It was a bad mistake by Nordsjaelland combined with some fantastic passing from Chelsea. 1-0.
How would you grade Chelsea' performance as a whole?
Still, as the Blues dropped back in the second half, the Wild Tigers looked like the more dangerous side, creating endless chances that probably should have resulted in an equalizer at some point.
But it never came, and Chelsea finally put things away in the final 11 minutes. David Luiz sent a scorching, unstoppable free kick into the back of the net just minutes before Juan Mata added his second goal from the top of the box.
Ramires added a late score on a tap-in from a great Oscar cross to finish things off.
The final scoreline reads 4-0, but it doesn't quite tell the whole story. The possession was 54-to-46 in favor of Chelsea (although it was even until the final 10 minutes), and Nordsjaelland out-shot the Blues, 11-9, but just couldn't finish.
Nonetheless, a win is a win.
Grades
Juan Mata, Chelsea: A
He didn't really have to do much on either of his goals except finish, but he did that in world-class fashion. Add in some timely defense at the very back, and it was a marvelous game from the Spaniard.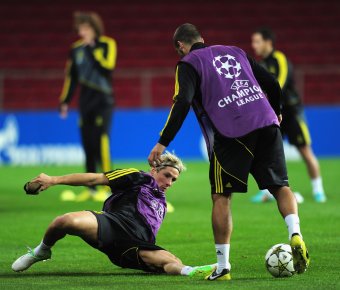 Shaun Botterill/Getty Images
Fernando Torres, Chelsea: B
He was around the ball a lot, made the key steal that led to Chelsea's first goal and created some nice runs, but his finishing was pretty poor. He should have had a goal or two, but shot it right at the keeper multiple times.
Still, it was a good effort from Torres.
Jores Okore, Nordsjaelland: B+
It's not often you see a good grade from a defender on a team that gave up four goals, but Okore displayed amazing speed and made countless perfect tackles when Nordsjaelland absolutely had to have them.
He impressed me a lot.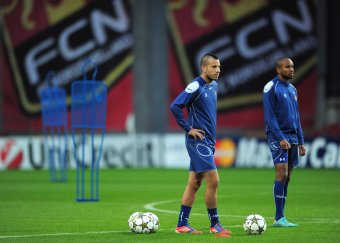 Shaun Botterill/Getty Images
Mikkel Beckmann: C
Beckmann, for the most part, had a very solid game. He was a constant factor for the 75 minutes he was on the pitch, but his horrendous header with just Petr Cech between him and the goal was a huge disappointment.
He should have tied things up with that, but instead, things went downhill for his squad from there.