10 Signs the Dodgers May Have Hamstrung Themselves Long-Term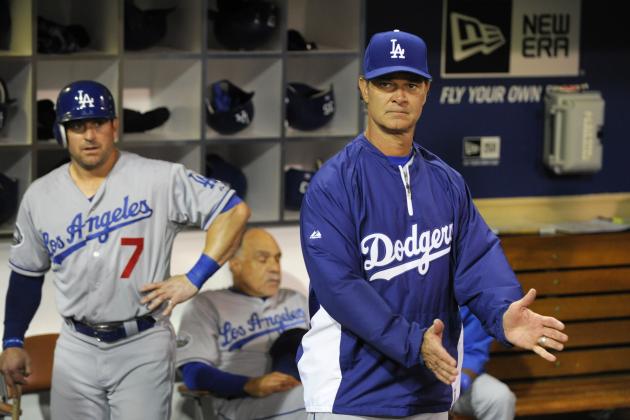 Denis Poroy/Getty Images

It's down to this. Two games left in the regular season, 160 games played. The Dodgers, despite being a middle-of-the-road team on paper on opening day, have hung around long enough to be technically alive for the final two days of the season.
After adding a ton of money and star players like Hanley Ramirez, Adrian Gonzalez, Shane Victorino and Josh Beckett at the trade deadline, the Dodgers actually stumbled before getting started.
Though the offense has finally started to click, it may be too little too late, as they need the Cardinals to lose the final two games against Cincinnati, and the Dodgers must sweep the Giants just to force a one-game playoff.
But it's always fun to look towards next year. And you start to wonder, have the Dodgers hamstrung themselves long-term with the changes they made during the 2012 season?
Time will tell. But here's some food for thought on that topic for now:
Begin Slideshow

»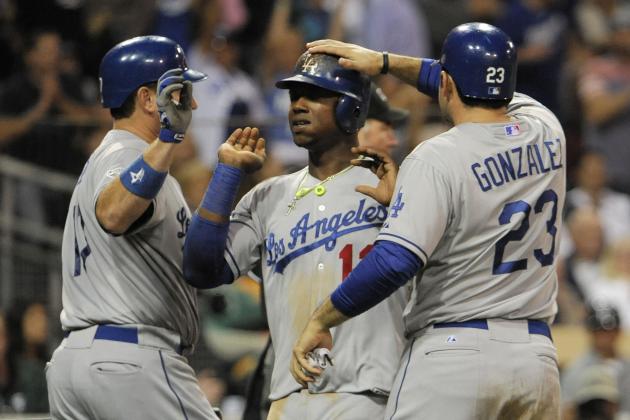 Denis Poroy/Getty Images

Dodger fans haven't had a team this potentially lethal in decades. I've been a fan my whole life and never seen a Dodger lineup so stacked. While it's exciting for the fanbase, it's also raising the bar to an extremely dangerous level.
Now, even not scoring a run in a given inning is construed as a failure by some people. Yes, it's crazy, but that's how some fans are wired. Some think, "If you are a good hitter, you come through every time."
We know that's not entirely true, and even the most talented teams will go on five-game losing streaks. Nobody really cruises to the playoffs, regardless of the players on their team. But that doesn't mean the Dodgers haven't set up an expectation among their fans that they should do that.
In the long run, any type of failure will be cause for public outcry against management, coaches, certain players, etc. Even if the Dodgers front office is able to ignore that annoyance and keep the team intact, it will likely be a large distraction to the players.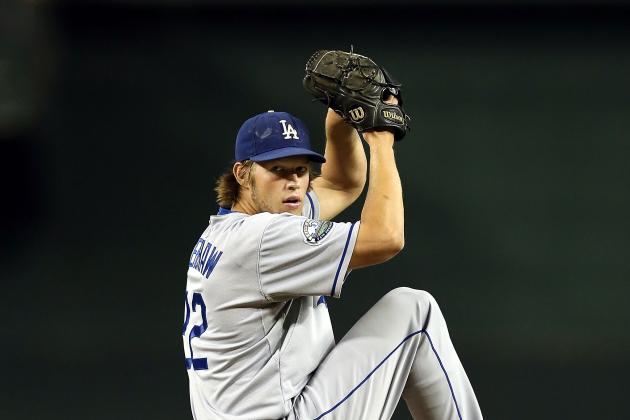 Christian Petersen/Getty Images

Let me clarify this before we continue: I truly believe Kershaw will be a Dodger for life. With the finances available to this team now, it will get a long-term deal done with him. But the fact that he doesn't yet is still a bit nerve-wracking for Dodger fans.
Through nagging injuries and poor production behind him, Kershaw has emerged as a Cy Young candidate for the second straight season. At age 24, he has proven to be the best left-handed starter in the game, and the Dodgers would be insane to not give him a deal.
Signing Kershaw to as big a contract as he wants is priority number one this offseason, regardless of how the final two games turn out. But do Dodger fans start to wonder?
Did we spend too much money on Gonzalez and Ramirez and Carl Crawford? Is there really so much money left in that bottomless bank account?
Is there enough to keep the best pitcher in the league in Dodger Blue?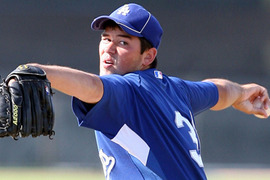 http://www.milb.com/images/2011/04/08/9E76RAcO.jpg
There has to be a certain, unsettled sense of panic in the Dodgers' minor league ranks. Sure, all those guys are fighting for a mere shot at cracking the big league roster.
But knowing that the Dodgers are willing to trade prospects like Pokemon cards in order to get players that will block other minor league players' paths to the majors has to be disheartening. With the gutting that took place in the minors this trade deadline, you have to think it will take at least a couple seasons to build backup.
And that's not an area you want to be dry in. Take the St. Louis Cardinals, for example. They are consistent contenders because they spend money to make their team well-rounded, but find ways to keep most of their minor league talent in-house.
Those minor leaguers eventually get a chance, and some stick with the major league squad (i.e. Matt Carpenter). That's how it is supposed to work. Hopefully, the Dodgers draft room will realize this next June and start to make some pretty savvy picks.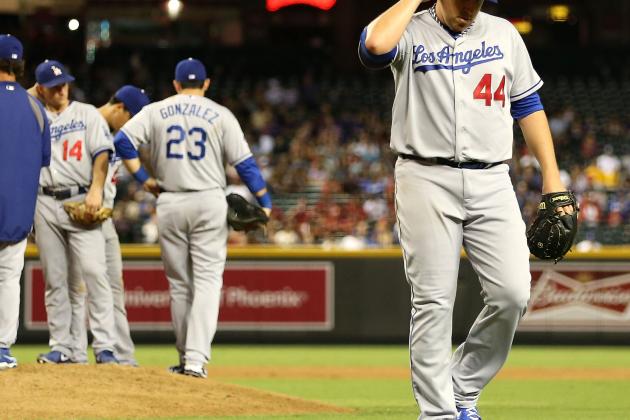 Christian Petersen/Getty Images

I realize that the Dodgers have the second-best team ERA in the National League. Surprisingly good starting pitching from the likes of Chris Capuano and Aaron Harang play a big role in that, and the bullpen has been fantastic all year long.
But does anyone really feel comfortable with Clayton Kershaw leading a staff full of pitchers who have historically been very mediocre throughout their respective careers? Even Josh Beckett, who has been really good since coming to Los Angeles, is a question mark at this point in his career.
We know the Dodgers would love to go out and get a premiere starter to pair with Kershaw this winter. Names like Dan Haren or Zack Greinke or James Shields come to mind. But the same question arises:
Do the Dodgers really have enough money to get someone like that? Pitching and defense wins championships, but this is not the staff to carry a team to a World Series title.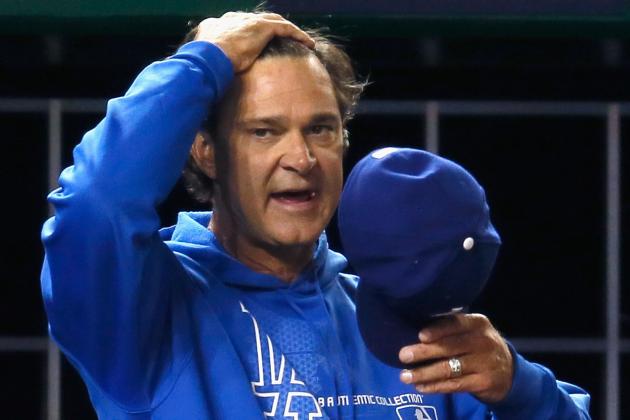 Rob Carr/Getty Images

I've seen some crazy people on Twitter suggesting that Don Mattingly should be fired if we don't make the playoffs. Because how could he, given the hitters he was given, not win the division?! As if he could swing the bats and throw the ball and everything else that contributes to the physicality of a baseball game, for the players.
Anyway, Mattingly should not only retain his job this season, but for many years in the future. In my mind, he is a close third behind Davey Johnson and Clint Hurdle for NL Manager of the Year Award. The team he was given, up until the end of August, was not very good.
When Kemp went down, he literally had a lineup full of career backups and minor league players. Yet he had the team hanging around in the playoff discussion all summer long. The players love Mattingly, most fans love Mattingly and the ownership should love Mattingly.
If this team misses the playoffs this season, next season or any number of seasons in the future, regardless of how many times it does make the playoffs, this fanbase won't be satisfied.
Nothing but a World Series title will quench the fanbase's thirst, and that is some massively unfair pressure to put on a manager who has done nothing but win games since taking over.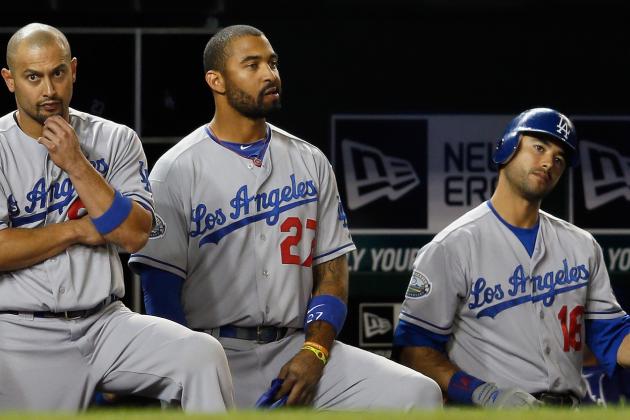 Rob Carr/Getty Images

That's something I can state with complete confidence. Players will get older. Kemp, Ethier, Gonzalez, Ramirez; none of them are really old yet, per se. Most of the bullpen and the ace starter are very young.
But for the most part, the lineup features a lot of guys hovering around late 20's and early 30's, meaning they are in their primes. In five years, even Kemp might start to trend downwards a bit. Baseball takes a toll on these guys' bodies, and the Dodgers could still be stuck paying massive amounts of money for broken-down, underperforming players.
Now, chances are, the Dodgers will still get a lot of production from a 32-year-old Matt Kemp. Chances are, even a 37-year-old Andre Ethier can knock in 85 runs. Chances are, a 29-year-old Kershaw is going to be even better than he is now.
But these are chances the Dodgers will be forced to take with such large contracts handed out to everyone who comes to Los Angeles. It's always a risk to invest so much money in a player who could have a freak injury and lose a full season.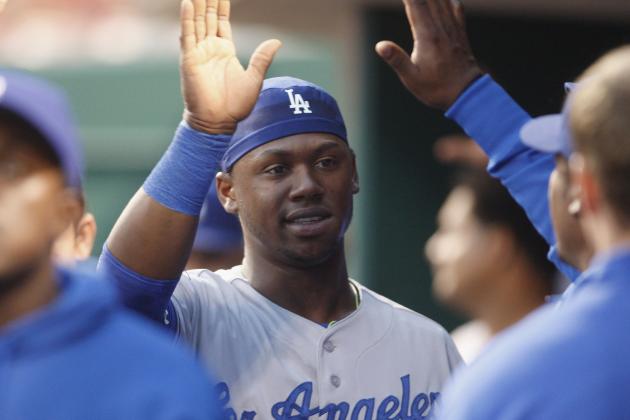 John Grieshop/Getty Images

As it stands now, the Dodgers seem to have a really solid clubhouse chemistry. From Mattingly to the fun-loving Kemp and the laid-back Ethier and Gonzalez, this team seems to love playing with each other and to get along very well in general.
But when money becomes such a large reality inside a clubhouse, it can change players. It can lead to tension, then arguments, then public embarrassment. Just ask the Red Sox, where Gonzalez and Beckett recently escaped from.
Unrest in the clubhouse would certainly doom a season, and a very likely culprit of unrest would be inflated egos over big contracts.
We already know what money can do to a player (see: Alex Rodriguez), and if even one domino fell in the Dodger clubhouse in the next few years, it could be catastrophic.
This is where Mattingly comes in to be the savior once again. His calming influence may be needed even more down the road.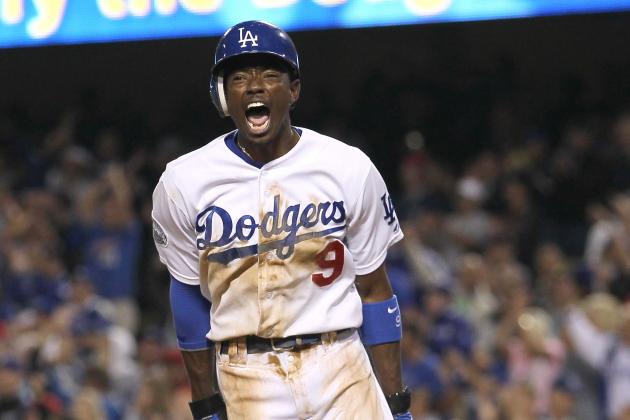 Stephen Dunn/Getty Images

I'm sure a good amount of Dodger Nation will read that slide title and go, "That sounds great!"
Well, good amount of Dodger Nation...I hate you. Just kidding. But seriously, giving up on Gordon is absolutely insane. Sure, Ramirez has been incredible as a Dodger and Luis Cruz has become a legit option on the left side of the infield, and Gordon made too many errors this season.
But it's Dee Gordon. He is many things. He is the fastest base-runner in baseball. He is the most dangerous leadoff man in the game when playing well. He is the spark plug to an offense that needs a table-setter. And he is a clubhouse and fan favorite.
Don't deny it. You love Dee, and you know he has the potential to be an amazing player. If this team didn't give up on James Loney and his "potential" for so many years, why give up on an electrifying player like Gordon with an even higher ceiling?
Because it now has a star shortstop and might think the best way to fill the top of the order is with stop-gap guys like Mark Ellis and Shane Victorino. With Gordon playing well in the leadoff spot, this lineup is twice as dangerous. It is the opinion of this writer that the front office would be absolutely bonkers to give up on Gordon.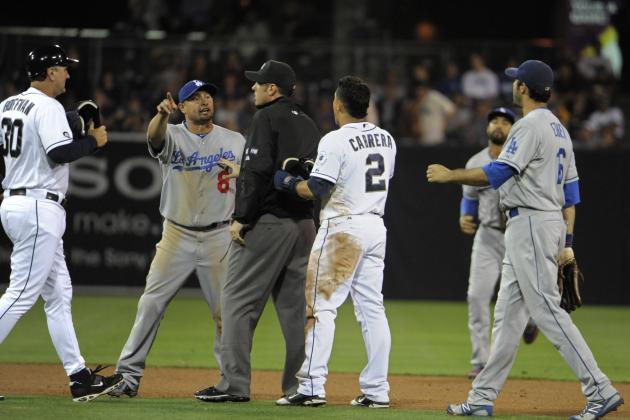 Denis Poroy/Getty Images

It happens to every good team, regardless of payroll. If you are winning, you are ahead of the pack. If you are ahead of the pack, there are multiple teams chasing you. If they are chasing you, they are hunting you. If they are hunting you, they have a special focus on beating you.
But, there are certain teams that have gone out of their way to make sure they always have a target on their backs. The Boston Red Sox, New York Yankees and Los Angeles Angels come to mind, especially.
These are franchises that have spent ridiculous amounts of money to make sure they contend every season (Boston says oops!). When a team is so loaded with money and players, opponents play with a very large chip on their shoulders and take special pride in beating said team.
Well, the Dodgers are definitely one of those teams now. Calling them "Yankees West" is not that big of a stretch. Teams come in wanting to beat them both to get the victory, but to slay the giant. And as long as that payroll stays high, the target will stay marked.
And it's not easy playing under that much pressure every single series. True champions can overcome something like that. We will see if the Dodgers have what it takes.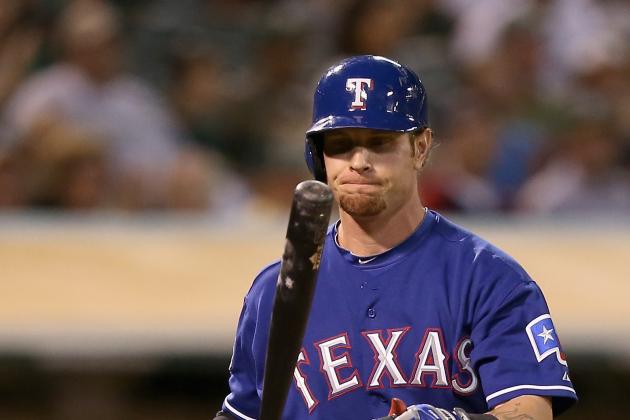 Ezra Shaw/Getty Images

Now that the Dodger fans expect big trades and big signings and All-Star laden lineups, they might get that every season. Which isn't necessarily a good thing.
For example, do Dodger fans really want to throw an unbelievable amount of money at Josh Hamilton to play left field when he is already aging, constantly injured and otherwise extraordinary? They might. And it could pressure the front office into making a move.
With the need for a starter, will Dodger fans be calling for the biggest names on the market? Will they start chanting "Grein-KE! Grein-KE! Grein-KE!" even though he's been just good, not great, the past couple years?
Basically, there is a chance that the front office just goes wild and tries to buy every big-name player they can, regardless of how overrated, over-aged or over-performing they are. And that would just create problems on the field.
Sometimes it's better to get a few big pieces and build around them. Kind of like they have in 2012. Let's just hope they don't feel that money burning a hole in their pockets this winter.