South Carolina vs. Georgia: A 'Scientific' Analysis and Prediction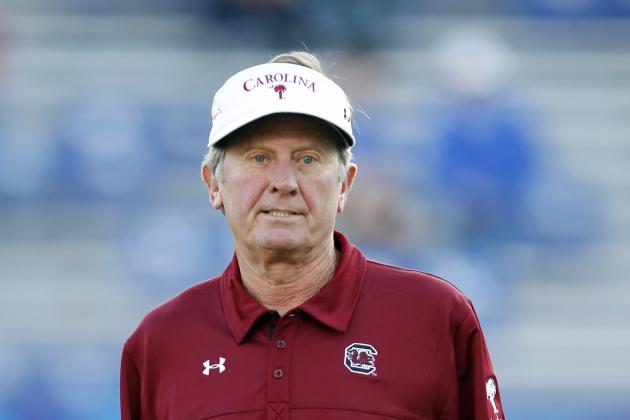 John Sommers II/Getty Images
Yup. This is stupid.
In this scientific analysis of the South Carolina-Georgia game, we will use every armchair sports journalist's favorite method for prognostication to determine the winner of this epic matchup—the Commutative Property of the Opponents Oppositional Power.
This incredibly accurate (cough) method is undeniably (cough, cough) one of the most intelligent tools a person uses to predict games. It's quite simple.
C.P.O.O.P. uses the advanced notion that you can expertly pick how teams match up by just looking at the opposition! Matchups don't matter, and teams play the same way every Saturday. That's fact, right?
(I hope people see this as the tongue-in-cheek look at how a lot of fans "analyze" the games when discussing football. This is in no way a serious look).
It's time for me to get my troll face on.
Begin Slideshow

»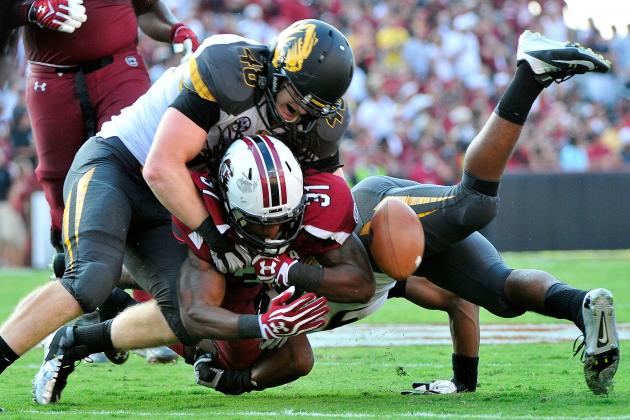 Grant Halverson/Getty Images

There are a couple of steps with C.P.O.O.P.
Step one is identifying any common opponents the teams have with one another. If they don't have any common opponents, you just randomly pick a random team. For example, we could compare Buffalo to East Carolina, because that's always such a smart way to go. "Well, you guys struggled with Buffalo while we killed East Carolina! We're so much better!" See...science!
Well, we're in luck! Vanderbilt and Missouri, come on down! You played both Georgia and South Carolina!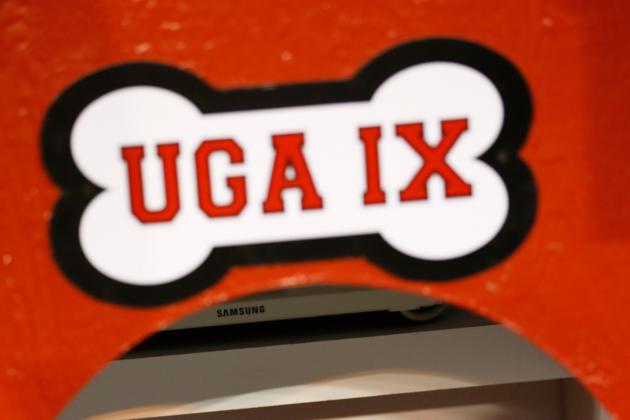 Kevin C. Cox/Getty Images

That's right. Just based on common opponents, you can tell who will win the game! Ask any fan!
Georgia beat Vanderbilt, 48-3 and defeated Missouri, 41-20. The Bulldogs won those two games by a margin of 66 points. That's incredible! The Georgia Bulldogs must be really good!
South Carolina beat Vanderbilt, 17-13 and Missouri, 31-10. That's only a 24-point difference. So we now know who the better team is.
It's Georgia.
Using a scientific formula of higher common-opponent win margin minus lower common-opponent win margin, you can tell exactly how much better!
Georgia is 42 points better than South Carolina, so without defenses taken into account, Georgia could win by 42 points.
However, we aren't ready to predict the score yet. We have to take a look at the defense! Isn't this fun? Isn't this accurate?!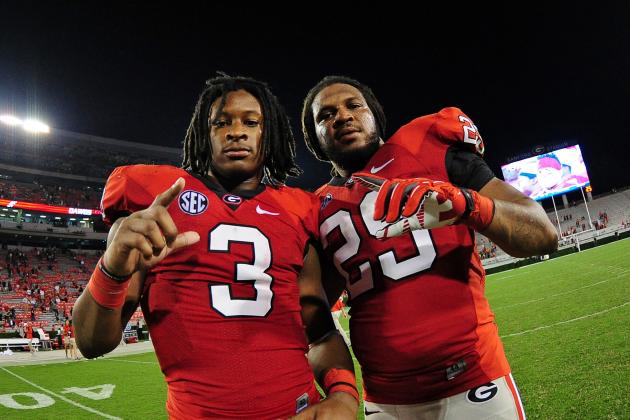 Scott Cunningham/Getty Images

OK, so we've heard the stories about South Carolina's defense being awesome, and Georgia's is not. Well, that can't be true.
Vanderbilt's average offensive scoring output is rounded to 25 points per game.
Missouri's average offensive scoring output is rounded to 27.
So, Georgia held Vanderbilt to 12 percent of its scoring offense, and Missouri to 74 percent. Nice.
South Carolina held Vanderbilt to 52 percent of its scoring offense, and Missouri to 37 percent.
Find the average of the averages, and Georgia's defense will hold all opponents to 43 percent of its offensive scoring, and South Carolina will hold scoring offenses to 45 percent.
Georgia's defense, is in fact, better than South Carolina's.
Scientifically!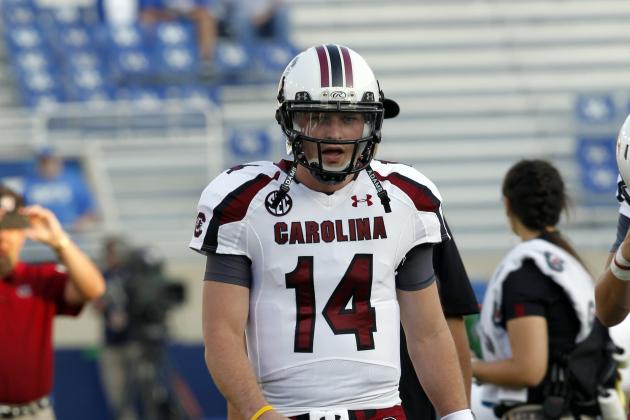 John Sommers II/Getty Images

We can pinpoint the score of the game! It's going to be easy!
We already know that Georgia will outscore South Carolina by as much as 42 points, without taking the defense into account. Worst-case scenario for South Carolina, it's a 42-point loss. However, South Carolina held the common teams to 45 percent of its scoring output, so we're going to take away 45 percent of 42.
That means the C.P.O.O.P official win margin for Georgia is rounded to 19 points. It will be a 19-point win.
We also know that Georgia's defense holds opponents to 43 percent of its total scoring margin. South Carolina is scoring an average of 37 points per game. South Carolina will only score 16 points against Georgia.
Add the 19 points for Georgia's score, and you have...
Georgia: 35
South Carolina: 15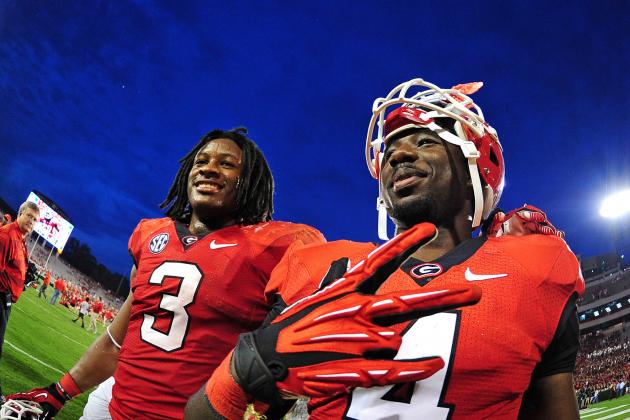 Scott Cunningham/Getty Images

Now go! Go to all the chat rooms and reveal your knowledge! Talk down to the fans who have differing opinions! It is the way!
In all seriousness, it should be a great game, and there is no way to truly predict what will happen. You have two fantastic SEC East rivals looking to get a leg up in the suddenly stiff race to make it to Atlanta.
There is no real common ground in football, and you can manipulate numbers to say whatever you want. The reality is that there is no true measure for judging football scores other than a plain old guess. When the matchups are this good, it's incredibly difficult to even come close.
For my real analysis, please check out this piece. My true prediction is South Carolina 31, Georgia 24.