Bears vs. Cowboys: Dallas' Biggest Winners and Losers from NFL Week 4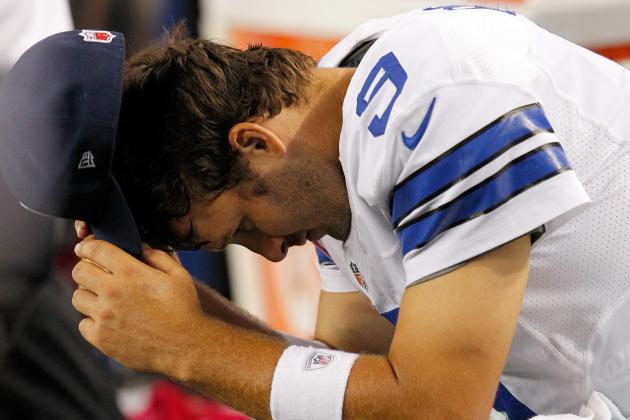 Tom Pennington/Getty Images

Where in the world do we start with this one? The Cowboys dropped one to the Bears 34-18 in a game that featured five turnovers, all from quarterback Tony Romo.
This game got out of hand early as Romo and his receivers never seemed to be on the same page, causing turnovers and overthrown balls.
With a Week 2 physical trouncing at the hands of the Seahawks and now a pounding by the Bears, where does it end?
Here are the winners and losers from Week 4 for the Cowboys.
Begin Slideshow

»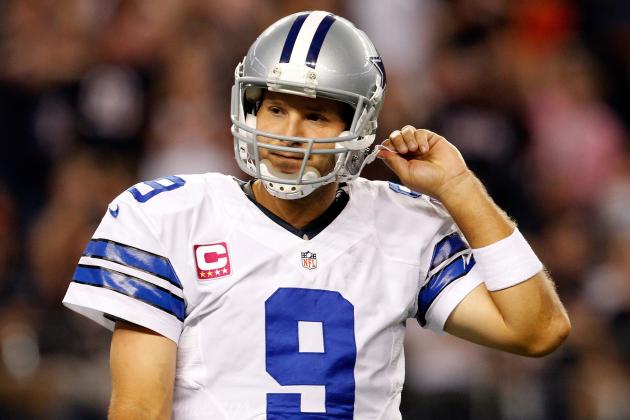 Tom Pennington/Getty Images

Nothing seemed to go right for the Cowboys. He tied his career high in interceptions with five and was throwing them late in the fourth quarter.
Romo's final stat line was 31-of-43 with 307 passing yards and five interceptions and one touchdown.
Tony will be licking his wounds as he heads into the bye week to watch the film from this game as Dallas gets ready for Baltimore.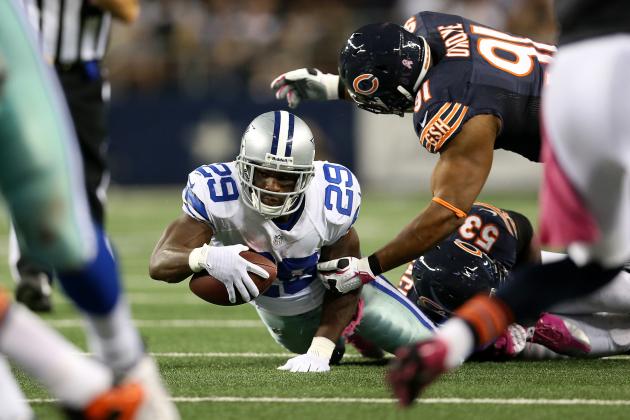 Ronald Martinez/Getty Images

For the third straight game, the Cowboys failed to get anything going with their running game. Murray had 11 carries for 24 yards for 2.2 yards per carry.
Head coach Jason Garrett has to find a way to get Murray and their running game off the ground. There is no balance in Dallas right now as they were forced to throw the ball to get back into the game.
Dallas is dead last in the league with points per game, and they cannot continue to play this bad if they plan to make the playoffs.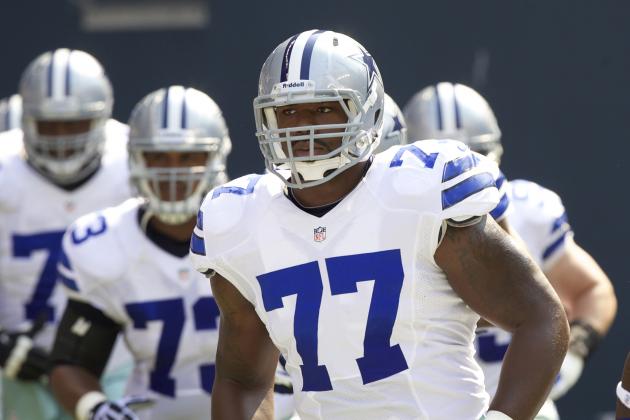 Stephen Brashear/Getty Images

See a theme here? Dallas won't have many winners tonight.
Dallas' offensive line actually played better than they did against the Seahawks and the Bucs. There were zero false-start penalties called against them, and Dallas only had two total flags for the entire night.
But, Romo was running for his life, and there were no holes for Murray to run through. I won't throw this unit under the entire bus as they did play better, and half the blame goes to Murray and Romo.
No matter, everyone has to play better.
Ronald Martinez/Getty Images

Witten has his swag back, finally.
Witten had 13 catches on the night for 112 yards and one touchdown.
After struggling through the first three weeks, he came back strong against Chicago. I didn't see any drops from Witten, and he played just he did last season.
He was steady, efficient and dependable.
Too bad we can't say the same for his quarterback.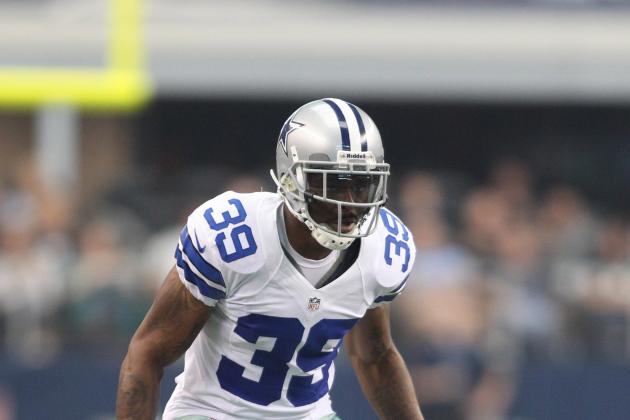 Tim Heitman-US PRESSWIRE

Carr had three good games to start the season and put up a bad one on Monday night.
He was tasked with stopping Brandon Marshall, and he didn't do so well.
Marshall had seven catches for 138 yards and one touchdown. There were plays where Marshall just seemed to overpower Carr and move him out of the way to make a catch.
The entire team didn't play well, and Carr just fell in with the crowd on this night.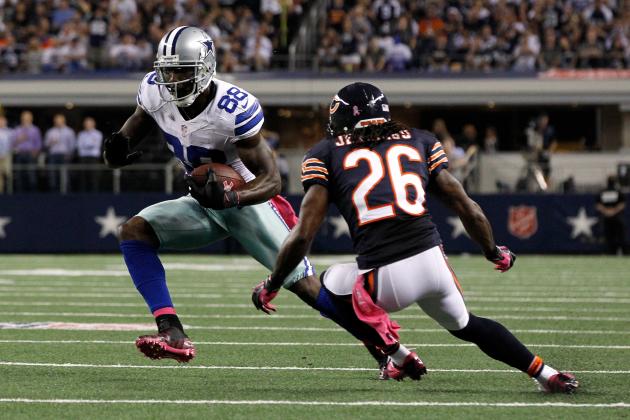 Tom Pennington/Getty Images

Bryant had a career high in yards with 105. He caught eight balls and was targeted 13 times.
But, he had three key drops, which does not lead to more trust from your quarterback.
He dropped a sure-fire touchdown pass, a key third down and another one for a potential long gain.
Bryant had his moments, but he simply didn't play that well. He was far too inconsistent and will need to improve, just as everyone else.
His communication with Romo wasn't there, and his biggest failure may have been on one of Romo's interceptions. Romo signaled to Bryant to change his route if there was a blitz off the corner, and Bryant acknowledged that he understood.
Well, there was a blitz off the corner, and Bryant didn't break his route off. Romo threw the ball, and it was intercepted by the Bears' Charles Tillman.
Bryant and Romo have to do better.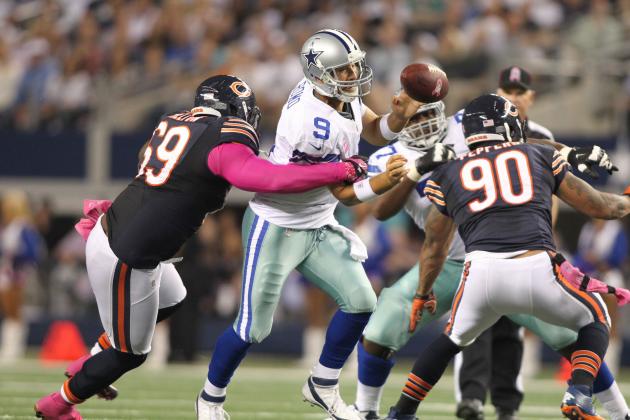 Tim Heitman-US PRESSWIRE

The Cowboys fall to 2-2 and will fight for position with the Redskins and Giants probably for the rest of the way.
They also head into a bye week thinking about their next game against the Ravens and a potential 2-3 record staring them in the face.
So much for Dallas to focus on during their bye week, and hopefully, they can clean up a lot of it before the Ravens.