Dallas Cowboys Rookie Progress Report Through Week 4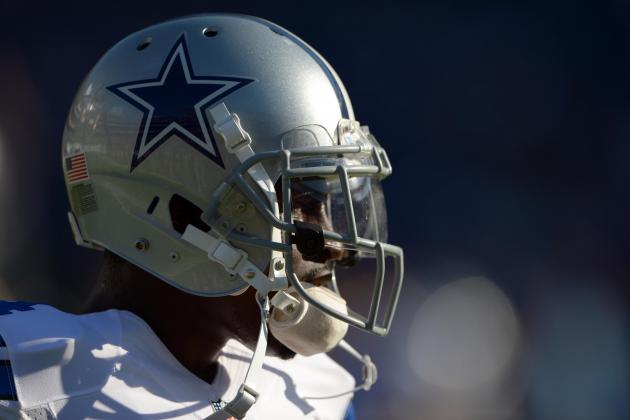 Kirby Lee-US PRESSWIRE

Through Week 4, the Dallas Cowboys are 2-2, and the results have been very mixed. The same can be said about the team's rookies.
First-round pick Morris Claiborne has looked really well in the first quarter of his rookie season, but everyone behind him in the draft order has struggled in some way, either on the field, or in some cases, to find their way on it.
So, let's take a look at the progress of the Cowboys' rookies through Week 4.
Begin Slideshow

»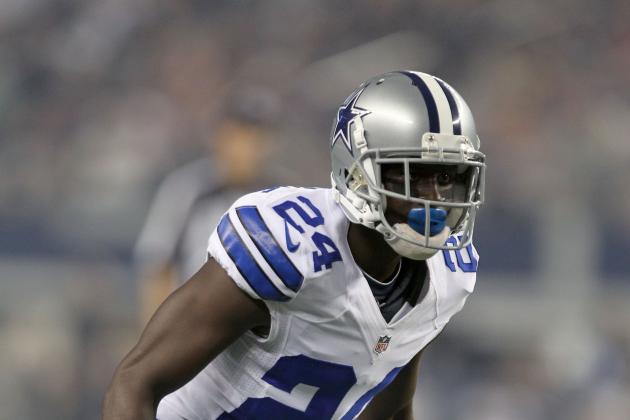 Matthew Emmons-US PRESSWIRE

Morris Claiborne had huge expectations placed upon him as soon as Dallas moved up to No. 6 in the draft to select him.
Actually, Jerry Jones gave him about as high a compliment as possible when he compared the former LSU Tiger to Deion "Primetime" Sanders.
Those are lofty expectations, but overall, Claiborne has performed remarkably well. The rookie has shut down most of the receivers he has come up against and has shown poise way beyond his years.
He limited Hakeem Nicks to only four receptions and 38 yards in Week 1, Week 2, Claiborne performed admirably against Seattle, and in Week 3, he blanketed every Tampa Bay wideout he came up against.
Claiborne was picked on a bit against the Bears, but even though Brandon Marshall had a huge game receiving, most of his 138 yards came against Brandon Carr.
The Cowboys gave up a second-round pick to snag Claiborne, and right now, it seems like a great deal. The rookie has been one of the brightest spots, thus far, from Dallas, and with the Cowboys' injuries in the secondary, in a lot of ways, he's been a saving grace.
Grade: A-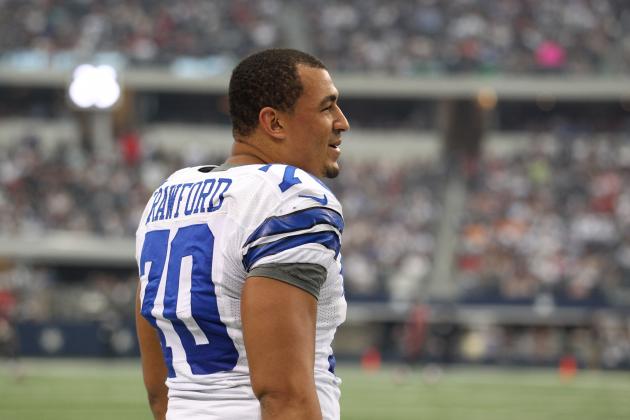 Matthew Emmons-US PRESSWIRE

Tyrone Crawford is the definition of an upside pick.
Dallas selected him in the third round of the draft for what he could become—a game-changing, pass-rushing presence—not for what he is at the moment—a capable rotation player who will go through growing pains.
Early on, Crawford has shown excellent signs. At times, he's explosive in getting around blocks to pressure the quarterback, plus he's wrapped up well when given the opportunity to make a tackle.
However, he hasn't been on the field much, in part because he's failed to break into a deep defensive end rotation. Rookies like Crawford, who hasn't played football for all that long—he only played D1 football for two years—have a lot to learn, and the Cowboys are trying to teach him the 5-technique, something he didn't do a ton of at Boise State.
Through four games Crawford has recorded just as many tackles in limited snaps. He has a ton of potential, but at the moment, he's nothing more than a late game sub for Dallas.
Grade: C+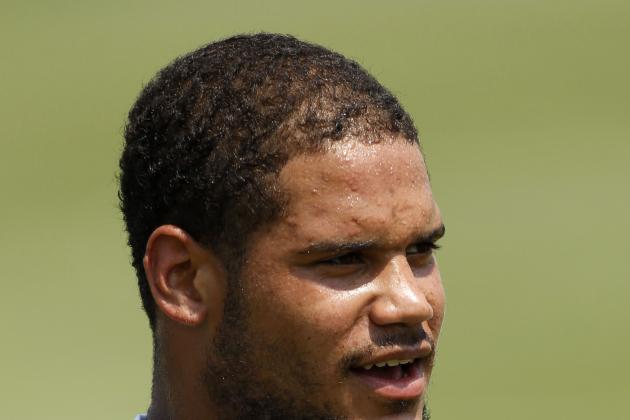 Layne Murdoch/Getty Images

Kyle Wilber was Dallas' fourth-round pick, and like Crawford, he was drafted for his ceiling.
He's a high-motor player, who Dallas felt could develop into an effective 3-4 defensive end/outside linebacker hybrid.
But, so far, the only thing Wilber has done with his high motor is hurry over to the training table. Wilber has been nagged all season by injuries, he's only been active one game and has yet to record a tackle.
When Dallas selected him, they didn't expect Wilber to push Anthony Spencer for playing time right away or anything close to that, but they were hoping for a high-energy worker who could contribute on special teams.
Thus far, the Cowboys have seen none of those things. Wilber may have potential, but as of now, he's just taking up a valuable roster spot on a team that's quickly developing holes.
Grade: D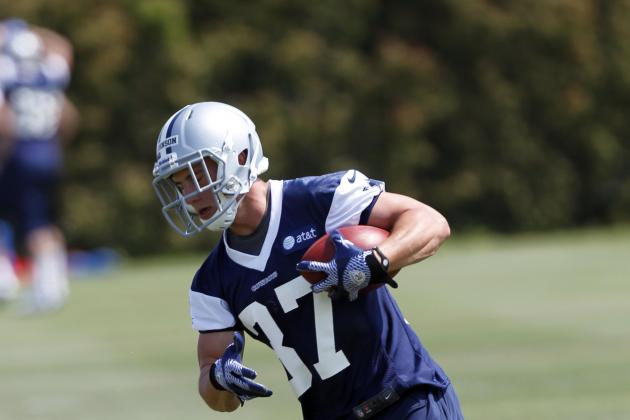 Layne Murdoch/Getty Images

With Barry Church out for the season and Gerald Sensabaugh nursing an injury, now would seem to be a perfect time to see what fourth-round pick Matt Johnson has to offer.
Only problem is: Johnson can't seem to find a way to get healthy.
Since he was drafted, the young safety has practiced less than 10 times due to numerous issues with his hamstring and back. However, the Cowboys still maintain they've been happy with what they've seen from Johnson in his limited play time. (via ESPN)
"For the limited practice he's had, he demonstrated those things (that made the Cowboys draft him), and it didn't seem too big for him," coach Jason Garrett said. "He seemed to pick things up pretty well. We felt like it's a long season and over the course of 16 weeks, a lot of things happen, lot of different injuries happen and you've got to be able to absorb some things. We felt confident in what we'd seen so far and hopefully we can get him back and get him going."
Still, Johnson has yet to even suit up in a Cowboys uniform for a preseason game, let alone one that counts, so it's hard to give much of a judgement at this point.
Grade: Incomplete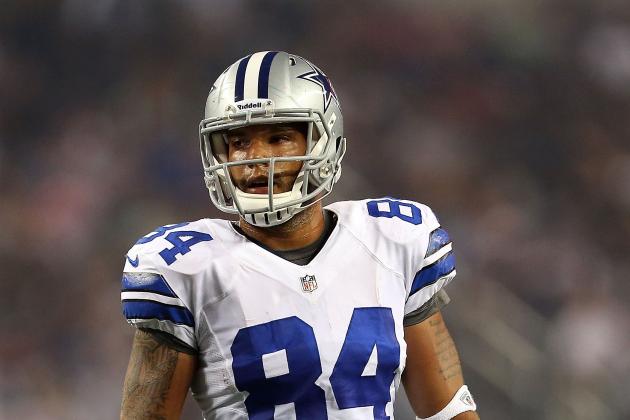 Ronald Martinez/Getty Images

Out of all the Cowboys rookies, James Hanna has the biggest upside.
He's a 6'4", 249-pound tight end with 4.46 speed and the hands of a receiver, and in the future, he will be a weapon Dallas will continually employ.
However, for now, he's a developing pass-blocker and work in progress on his route-running skills. He hasn't played much either, as Hanna has been stuck behind veterans Jason Witten and Jason Phillips.
Hanna has only caught one ball on the season, a 10-yard catch in the Tampa Bay game, but he's been pretty solid blocking.
Still, he hasn't done enough to garner a label as the next Aaron Hernandez quite yet.
Grade: C+