After another wild week in the National Football League, there are some exciting prime-time matchups that await us in Week 5.
On Thursday, the rising Arizona Cardinals will soar into St. Louis to battle the Rams. On Sunday, the New Orleans Saints will try to get their first win of the season against the San Diego Chargers. And on Monday, the Houston Texans will look to keep things rolling against the struggling New York Jets.
Here's a breakdown and prediction for each prime-time game in Week 5.
Arizona Cardinals at St. Louis Rams
Where: Edward Jones Stadium, St. Louis

When: Thursday, Oct. 4, at 8:20 p.m. ET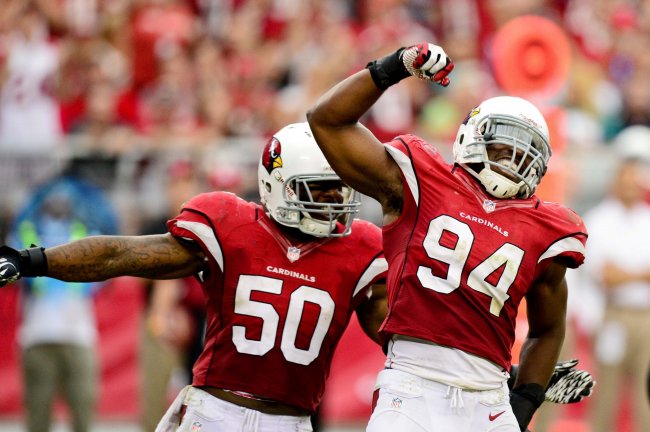 Matt Kartozian-US PRESSWIRE
After edging the Miami Dolphins in Week 4, the Arizona Cardinals head into St. Louis to battle the Rams, who just scored a 19-17 victory over the promising Seattle Seahawks.
The Dolphins were ironically able to hurt the Cardinals through the air in Week 4. Although rookie quarterback Ryan Tannehill tossed two interceptions, he was able to average 10.5 yards per attempt and posted a touchdown. That game saw receivers Brian Hartline (253 yards, one touchdown) and Davone Bess (123 yards) go off against the Cardinals secondary.
Still, the Cardinals were able to create pressure against a good Dolphins offensive line, registering four sacks and nine QB hits. The Rams continue to struggle protecting quarterback Sam Bradford this season, allowing 14 sacks (tied for second most in the NFL).
On offense, the Cardinals face a strong Rams secondary that forced Seahawks quarterback Russell Wilson into three interceptions in Week 4. Quarterback Kevin Kolb needs to take care of the ball. He was doing well this season until throwing two picks against the Dolphins.
This is a tough call, but in the end I like the Cardinals defense over the Rams defense and I see that being the ultimate factor in the game.
Prediction: Cardinals 20, Rams 17
San Diego Chargers at New Orleans Saints
Where: Mercedes-Benz Superdome, New Orleans

When: Sunday, Oct. 7, at 8:20 p.m. ET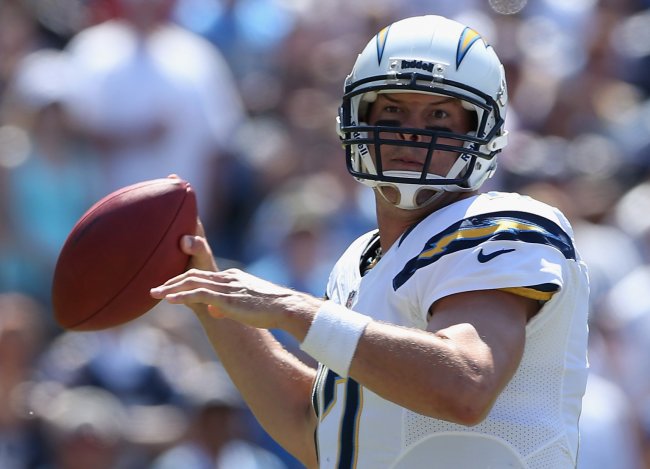 Jeff Gross/Getty Images
At this point, you have to wonder when the Saints will post a win this season.
In Week 4, the Saints missed an opportunity against the Green Bay Packers after kicker Garrett Hartley missed a 48-yard field goal with 2:49 remaining.
Still, you can't pin the game on Hartley. The Saints defense has been awful, allowing 8.7 yards per attempt (29th in the NFL) and seven passing touchdowns, while recording just two interceptions.
On top of that, New Orleans is giving up 4.9 yards per carry (28th) and has ceded six rushing touchdowns this season.
The Saints are averaging 27.5 points per game through four weeks but have yet to record a win—that tells you something about the defense.
The Chargers offense has performed better than the Packers offense this season (25 points per game) and just racked up 37 points against the Kansas City Chiefs.
In terms of offenses that compare to the Saints, the Chargers gave up 27 points against the Atlanta Falcons in Week 3. I see the Chargers giving up about that many points against the Saints.
The only problem is that doesn't change the fact that the Chargers will score a lot.
Prediction: Chargers 30, Saints 24
Houston Texans at New York Jets
Where: MetLife Stadium, East Rutherford, N.J.
When: Monday, Oct. 8, at 8:30 p.m. ET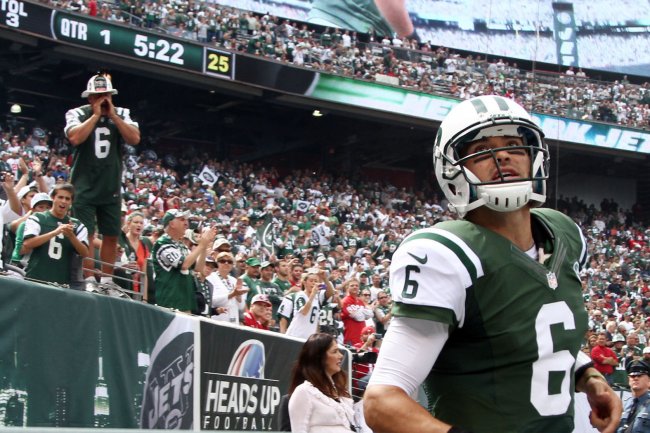 Debby Wong-US PRESSWIRE
Take a look at what happened to the Jets against the San Francisco 49ers in Week 4 and that will give you a pretty good idea of how this matchup will turn out.
The 4-0 Texans are considered by many to be the best team in the NFL right now, averaging 31.5 points (second in the league) while allowing 14.0 points per game (first).
Which prime-time game are you most excited to watch in Week 5?
I can't expect Jets quarterback Mark Sanchez to play as poorly against the Texans as he did against the 49ers (you can't play much worse), but I can't expect him to play well, either. Sanchez was 13-of-29 for 103 yards (3.6 yards per attempt) and an interception against San Francisco.
Beyond that, the Jets' rushing "attack" is averaging 3.2 yards per carry (30th in the NFL) and they will be without No. 1 receiver Santonio Holmes against the Texans (foot injury), per Manish Mehta of the New York Daily News. That is after losing lockdown cornerback Darrelle Revis to a torn ACL.
Excuse me if I call this game a blowout.
Prediction: Texans 33, Jets 10