The Complete Fantasy Football Guide to Week 5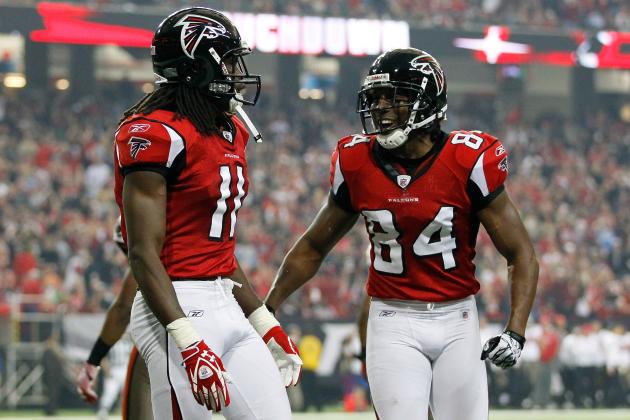 Kevin C. Cox/Getty Images

Whether your fantasy football team won or lost in Week 4, it is time to move on and start focusing on Week 5.
Sure, it is only Tuesday, but if you want to be champion of your league you need to start preparing for your matchup now.
Whether you are deciding which players to start or sit, looking for a Santonio Holmes replacement or trying to find a gem running back in your waiver, here is a complete fantasy football guide for Week 5.
Begin Slideshow

»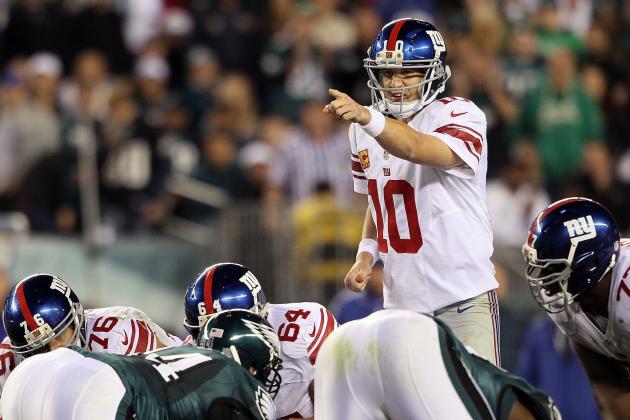 Alex Trautwig/Getty Images

Eli Manning vs. Cleveland Browns
Manning has been one of the best fantasy football quarterbacks this season, averaging 330 passing yards per game. Manning should shred the Browns weak secondary, which ranks 28th among all pass defenses. At least 400 passing yards is a possibility for Manning in Week 5.
Ryan Mathews/Jackie Battle vs. New Orleans Saints
Keep tabs on the San Diego Chargers backfield this week because whichever one of these running backs that gets the majority of the workload is going to go off. In Week 4, the Chargers gave Battle 19 touches to Mathews' 16, while Battle also scored on a carry in the red zone. No one knows if Battle has taken over the starting job, but Norv Turner appeared comfortable with him as the starter and thought he gave the Chargers the best shot at winning.
Going up against the Saints, if both of these running backs get at least 15 touches, they are both worth starting. The Saints defense has looked horrible and is ranked last in the NFL, allowing over 463 yards per game.
Julio Jones and Roddy White vs. Washington Redskins
Every week it seems like these two are rotating who puts up the big numbers. Weeks 2 and 4 it was all about White. Weeks 1 and 3 it was Jones, who found the end zone. Week 5 will finally be the game where both White and Jones score. The Redskins' pass defense has been miserable and ranks 31st in the league. This past week, both Vincent Jackson and Mike Williams of the Tampa Bay Buccaneers had over 100 yards receiving. If those two could dominate, then imagine what Jones and White will be able to do to them.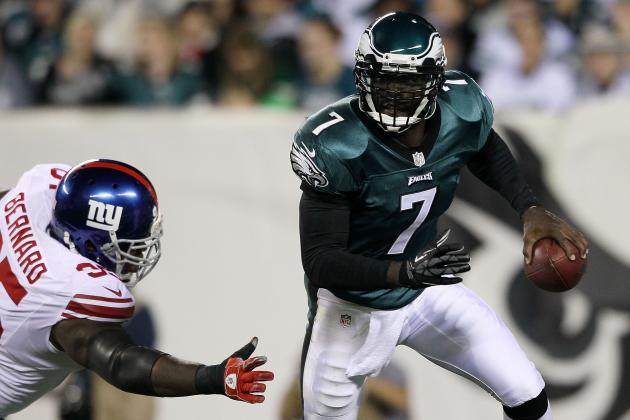 Alex Trautwig/Getty Images

Michael Vick vs. Pittsburgh Steelers
Despite being turnover-free against the New York Giants in Week 4, Vick has been struggling this season, throwing for six interceptions and only four touchdowns. Week 5 is going to be a tough matchup for Vick as they play the Steelers on the road. The Steelers have the third ranked passed defense in the NFL and if Troy Polamalu and James Harrison return, this defense is going to be putting Vick on his back all night.
BenJarvus Green-Ellis vs. Miami Dolphins
I would not be surprised if Green-Ellis is in Marvin Lewis's doghouse after his Week 4 performance. Not only did he fail to score three times from the one-yard line but he also had a costly fumble. Green-Ellis was brought in to Cincinnati for his ability to hold on to the football and his goal-line presence. If he cannot do either of those, then what is he needed for? Things will not get easier in Week 5 for him as Green-Ellis will be going up against the Dolphins' top-ranked run defense.
Stevie Johnson vs. San Francisco 49ers
After scoring in each of his first three games, Johnson was held out of the end zone and only had 23 receiving yards in Week 4. Johnson is by far the Buffalo Bills best wide receiver, but expect his struggles to continue in Week 5. The Bills are playing against the 49ers, who have one of the best defenses in the league. Expect Johnson to be shut down again.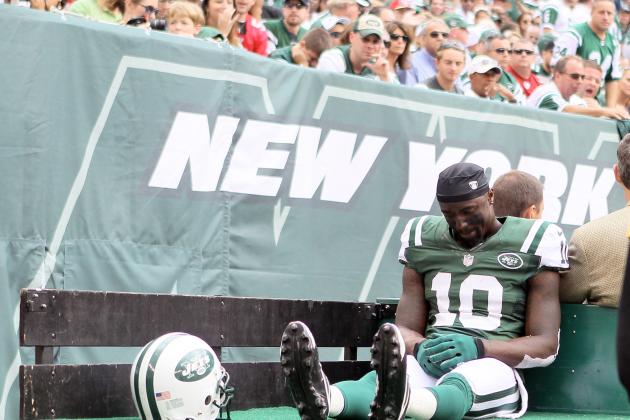 Elsa/Getty Images

Santonio Holmes
No one knows how long Holmes is going to be out for exactly, but we do know he is going to miss multiple games. With Holmes out for an extended period of time, make sure to follow the New York Jets and see who becomes their new No.1 wide receiver. Whether it is Stephen Hill or Jeremy Kerley, either of them would be worth picking up from your league's waiver wire. They will not be fantasy football starters, but the Jets new No.1 wide receiver will provide your team with some depth.
Greg Jennings
It appears that Jennings was rushed back from his groin injury too soon. After scoring Week 4 in the first half, Jennings sat out the second half with an injury and could be out the next couple of weeks. If Jennings is out for a few games, then every fantasy owner should look to add James Jones. Jones made most of his opportunity in Week 4, catching two touchdown passes.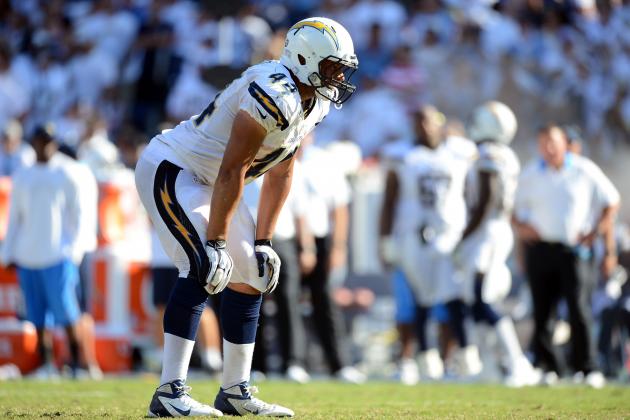 Harry How/Getty Images

Jackie Battle, San Diego Chargers, RB
Battle was the Chargers' go-to running back in Week 4 and its possible it may stay that way. Despite all the preseason fantasy hype about Ryan Mathews, Mathews only recorded five touches in the first three quarters and it was clear that Norv Turner felt more comfortable with Battle. With the Chargers set to take on the New Orleans Saints in Week 5, every fantasy football owner should look to add Battle to their roster.
Brandon Bolden, New England Patriots, RB
Bolden has a huge breakout game this past week, with 137 rushing yards and touchdown, but do not get too excited. The Patriots use a plethora of running backs and Stevan Ridley is definitely "the guy" in the backfield. If you are in desperate need of another running back, then Bolden is certainly worth adding. Just don't expect him to match his Week 4 numbers on a consistent basis.
Andre Roberts, Arizona Cardinals, WR
Roberts has quietly become an impact player in the Cardinals offense and it is time that fantasy football owners start adding him to their rosters. Not only did Roberts catch the game-tying touchdown pass in the Cardinals Week 4 victory, but he also finished the game with 118 receiving yards and added another touchdown. Roberts has scored four times this season and appears to be one of Kevin Kolb's favorite receiving targets. He may not crack your starting line up right away, but if Roberts continues his high level of play, he has the potential to score 8-10 touchdowns this season.