Lessson Learned: Now Can We Trust Ryan Mathews?
Use your ← → (arrow) keys to browse more stories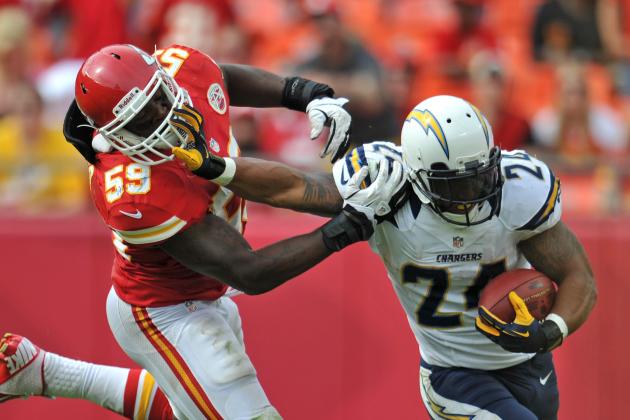 Peter Aiken/Getty Images

There was a clear message sent out to Ryan Mathews on Sunday. His fumble against the Atlanta Falcons put landed on the end of the bench to start the game against the Kansas City Chiefs. Ryan had to watch Jackie Battle take the bulk of the carries and then watch Ronnie Brown take the 3rd down reps. Don't fumble that football! Lose the football, you lose playing time. When does the punishment end? When does Ryan get another chance to show that he can hold onto the football? Then next time he puts the ball on the ground, will we see Jackie Battle be the starter the following week? What if Jackie fumbles?