Philadelphia Phillies: Why Philly WILL Target Free Agent BJ Upton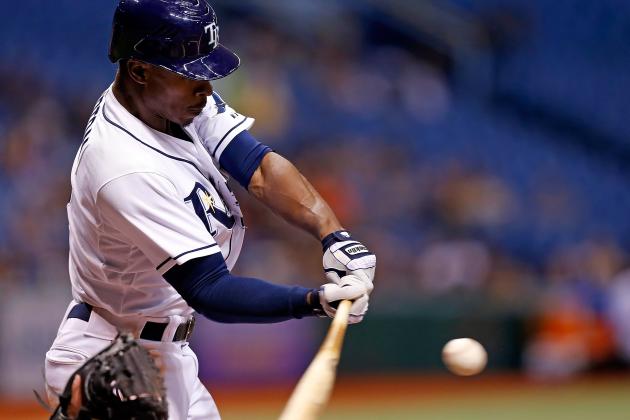 J. Meric/Getty Images

While Ruben Amaro has been coy about his offseason plans, even telling Todd Zolecki of MLB.com that he has no clear "number one priority" for the offseason, the Phillies GM has made no secret about his desire to upgrade the club.
After trading away several veteran players—most prominently Hunter Pence—the Phillies have both avoided paying the luxury tax this season and freed up salary space for 2013. With a payroll already slated to approach (and perhaps exceed) $160 million to begin the offseason, the Phillies have under $20 million to spend before crossing the luxury tax threshold.
With several holes on the team—the outfield, the bullpen, third-base and someone to fill in for Chase Utley for a month or two—they obviously will be unable to fix everything through free agency. Both their budget and the scarcity of available players at those positions make that impossible. With a number of cheap(er) options for relief help, and the lack of any free agent third-baseman of value on the market, the odds are that the majority of free-agent dollars the Phillies spend this offseason will be spent to address the outfield situation.
However, that does not mean, nor should it mean, that the Phillies will exhaust their entire budget to land the biggest target on the market. Even though their recent history shows they tend to go after the biggest and boldest name on the market—Roy Halladay in 2009, Roy Oswalt and Cliff Lee in 2010, Pence in 2011—it's doubtful they will be going after Josh Hamilton.
It may not make perfect sense, and probably will end up causing more issues than it solves, but the player the Phillies will target this offseason is BJ Upton.
Here's why.
Begin Slideshow

»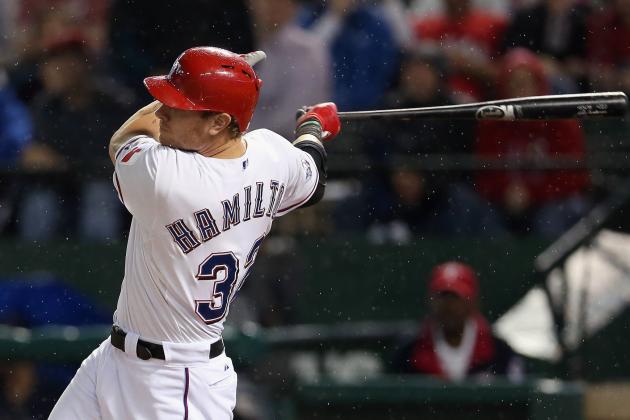 Ronald Martinez/Getty Images

Ruben Amaro runs a tight front office without many leaks, but when they strike they like to make headlines.
Courting Josh Hamilton away from the Rangers and installing him in Citizens Bank Park and the Phillies lineup would arguably be the biggest impact any team could make this offseason. His presence in the lineup, smashing home runs and dominating National League pitching would dramatically transform the Phillies lineup back into the juggernaut they once were.
However, the Phillies must weigh both the positives and negatives, and come to the conclusion that signing Josh Hamilton will represent a potentially horrible proposition. He comes with too much baggage—his injury history throughout his twenties is likely to only worsen in his thirties; his substance abuse issues that could raise their ugly head and derail his career at any moment; the outrageous contract he is likely to command—for the signing to be a worthwhile gamble for a team already pressed up against their maximum spending limit.
The Phillies also would be wise to stay away from the likes of Michael Bourn. He provides excellent defense, tremendous speed and an increasingly efficient offensive game, but doesn't fit in the lineup, strikes out far too often, doesn't get on base enough and, with Scott Boras as his agent, will be overpaid in free agency.
Nick Swisher should also come off the list. He's a very good player, but the Phillies already have a similar, albeit better one in Ryan Howard. It makes no sense to sign a near duplicate player (at least offensively, as Swisher can play the outfield).
Melky Cabrera's name has been mentioned repeatedly by fans and sportswriters alike, and that makes absolutely zero sense. There's a laundry list of reasons why the Phillies should (and probably will) stay far, far away from Cabrera, starting and ending with the fact that, without steroids, he's simply not that good of a ballplayer.
When the lists of potential targets gets trimmed down to the final name, for better or worse, the player left standing will be BJ Upton.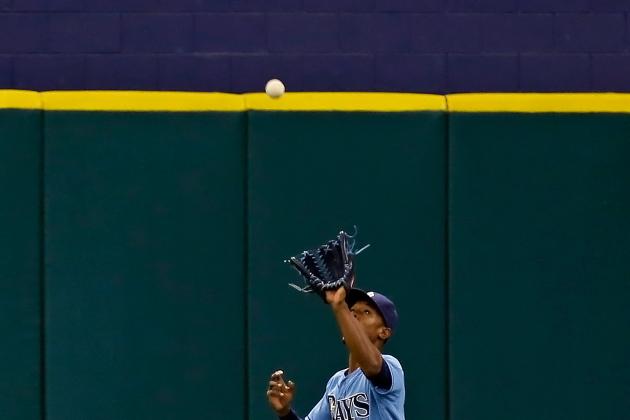 J. Meric/Getty Images

...or is advertised to be anyway. BJ Upton instantly gives the Phillies that credible right-handed bat in the lineup they've missed since Jayson Werth left for DC millions. He brings the average age of the lineup down, and provides power, speed and defense up the middle—all three of which this aging Phillies club desperately needs.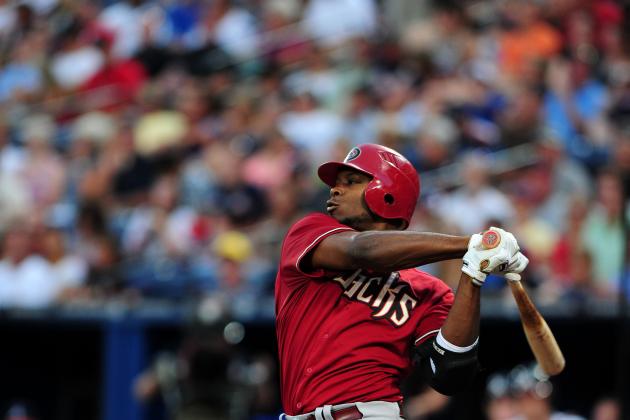 Scott Cunningham/Getty Images

Sorry for that pun.
In all the years I've been a Phillies fan—my days as a living, breathing everyday fan go back to the 1990s—I can't remember how many times they've drafted a "high-ceilinged" athlete who may or may not turn into a good baseball player.
Domonic Brown is an example, and one of their better overall products—for whatever that's worth. Sandwiched between picks like Jimmy Rollins, Chase Utley and Cole Hamels—tremendous baseball players—were the likes of Anthony Hewitt and Michael Taylor: exceptionally athletic beasts who so far have not lived up to expectations.
(Not sure if he was considered a "high-ceilinged" guy, but have the Phillies ever goofed as badly as they did when selecting Jeff Jackson—ahead of Frank Thomas—in the 1989 draft?)
In any case, BJ Upton fits the Phillies perfect profile to a tee. He's an outstanding athlete, with tools and gifts to become a superstar. He can hit, hit for power, run, throw and field. He can make a difference in all aspects of the game. Out of every available player on the free agent market, BJ Upton has the highest ceiling, physically capable of doing things on the baseball field that most of us—and even most average major leaguers—can only dream of.
Daniel Shirey/Getty Images

Of the free agent outfielders on the market, BJ Upton will probably be at least third (behind Hamilton and Bourn), and maybe even fourth (behind Swisher) in overall compensation this winter.
While reports suggest that Josh Hamilton may earn upwards of $30 million per season on his new contract, and super-agent Scott Boras tends to wait as long as it takes to get his clients (in this case Bourn) the best deal, BJ Upton could slip through the cracks. Some teams will see all the tools and ability, and come to realize he may never live up to them—that at 28 years old, what you see is what you get.
Unless Hamilton, Bourn and Swisher are gobbled up quickly by teams, creating a bidding war for Upton it's unlikely he'll receive an average annual value salary higher than $15 million. Market indication is that he will settle for a deal that pays him $12-$14 million per season for 5-7 years. If the Phillies were able to land him for 5 years and between $65-$70 million, I think all parties would be happy.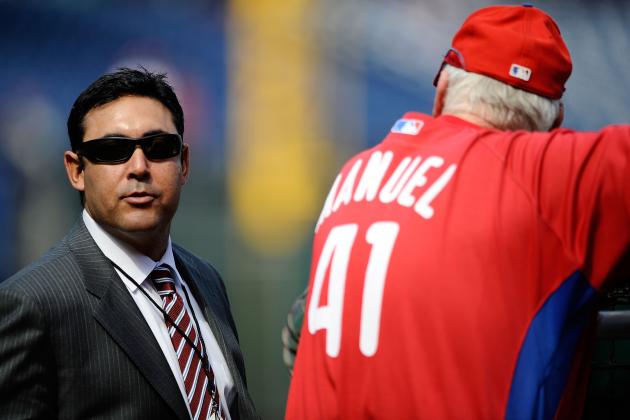 Jeff Zelevansky/Getty Images

There are a lot of reasons to like and covet BJ Upton.
Personally do I think he'll ever live up to his talent or provide the Phillies with a good return on their investment? No, I don't. I don't think he would be a good signing, but none of the available free agents are anyone I'd consider breaking the bank for (unless Hamilton can be convinced to sign, for whatever dollar amount, a deal guaranteeing a maximum of three years) either.
This year's free agent class leaves a lot to be desired (just as 2011's in-season trade class did), and it would probably be in the best long-term interest of the franchise to wait another year—when potentially David Wright will be available—before jumping in free agency full-force.
The best play for the Phillies this offseason would be to stay away from the big names and big contracts. They are still a good team, and with the right tweaks—not dramatic splashes—can continue to contend for World Series titles.
They'd be better off bringing in a couple second-tier free agents (Shane Victorino will not be as costly as Hamilton, Bourn or Upton, and could provide the Phillies with what they need), sign a shut-down eighth inning reliever (Ryan Madson sounds nice) and maybe a veteran starter—an Ervin Santana or Shawn Marcum. Then roll the dice again in 2013, hoping that Chase Utley and Ryan Howard are healthy, that Domonic Brown can continue to better his play and that some combination of John Mayberry, Laynce NIx and Juan Pierre can hold down the fort in left-field.
That would probably be the best scenario, long-term, for the Phillies to pursue.
It might not make fans happy—at least not right away—but they should take a page out of their beloved former GM's book and "Stand Pat" this offseason. However, this is also a team that watched its National League record-setting sellout streak end in August, and they probably want to make a splash once again to ensure those fans continue showing up next season.
That's why they'll shell out the big dollars for a big name, and BJ Upton will be patrolling centerfield at Citizens Bank Park the next time the Phillies are in town.