MLB Prospects Who Went from Untouchable to Trade Bait After Poor 2012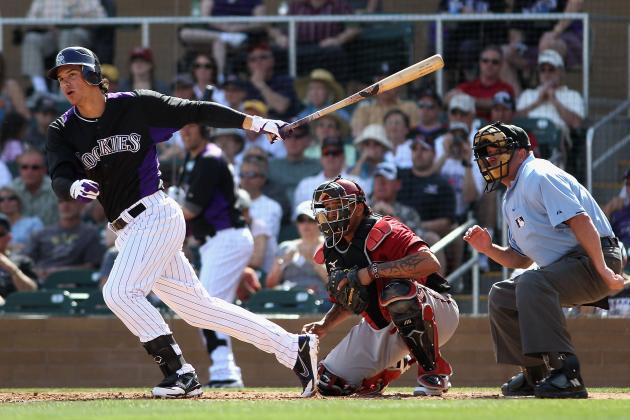 Christian Petersen/Getty Images

Every year, there are prospects deemed untouchable by their organization for a variety of reasons. In some cases, it could be a highly-regarded prospect yet to log considerable time in the minor leagues, as the team wants to see how the player performs in their first taste of professional baseball. Other times, it may be the result of prospect having enjoyed a highly productive and promising season, and therefore, is deemed as a potential fast-riser within the organization.
I've compiled a short list of prospects who fall into the latter category, but after a disappointing campaign in 2012, may serve as potential trade bait this offseason.
And no: I did not purposefully focus on the National League West despite the heavy presence in this list.
Begin Slideshow

»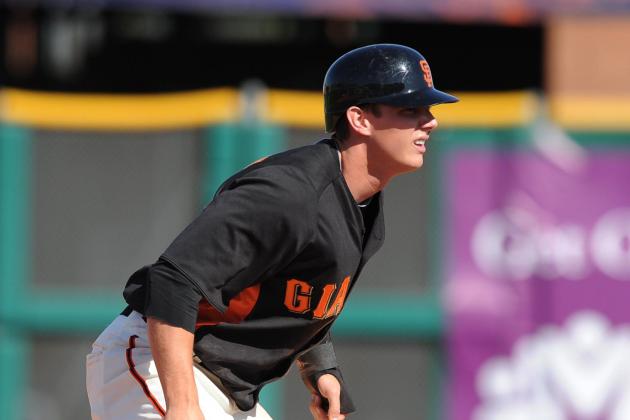 Christopher Hanewinckel-US PRESSWIRE

After a breakout 2011 campaign for High-A San Jose (California League) where he posted a .925 OPS with 61 extra-base hits and 53 stolen bases, Brown struggled with the adjustment to Double-A this past season.
While his .279/.347/.385 slash line, 41 extra-base hits and 33 stolen bases aren't overtly poor, they are a far cry from his 2011 production.
In Brown's defense, he did bounce back after a painfully slow start—he batted .227 in April and .258 in May—to post a .962 OPS (18 extra-base hits) in July.
He doesn't possesses enough power to play a corner outfield spot, especially in the spacious stadiums of the National League West, so center field is his only option. But with Angel Pagan's play this season, Brown may suddenly be expendable if the right return is offered.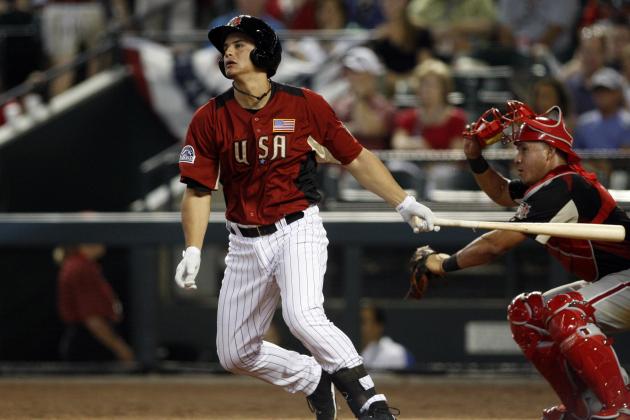 Jerry Lai-US PRESSWIRE

Arenado enjoyed one of the more productive seasons among all minor league hitters in 2011, batting .298/.349/.487 with 55 extra-base hits (20 home runs), 122 RBI and 53/47 K/BB for High-A Modesto.
Beginning the 2012 season at Double-A Tulsa, it was conceivable that Arenado could reach the major leagues with a strong season. Although he still amassed plenty of doubles (36), the 21-year-old didn't match his 2011 production, as he batted .285/.337/.428 with 49 extra-base hits, 52 RBI and 58/39 K/BB in 134 games.
While his defense was less than impressive (-13 defensive runs saved) at the hot corner, Jordan Pacheco made a case for more looks in 2013 by batting .305/.337/.416 with 31 doubles and 52 RBI.
And considering that the organization will likely trade positional talent for pitching this offseason, Arenado is a name that could come up more than people expect.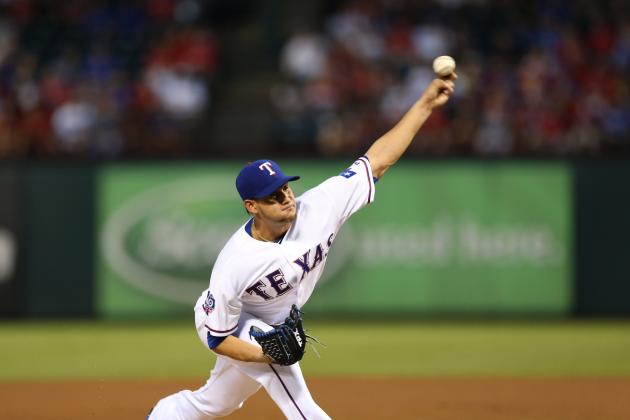 Matthew Emmons-US PRESSWIRE

One of the game's top left-handed pitching prospects for the last few years, some would argue that the Rangers have rushed Perez through their system. After a mediocre season at Triple-A, the 21-year-old was promoted to the major leagues in late June and bounced back-and-forth on several occasions.
Overall, he recorded a 1-3 record, 5.03 ERA, 5.8 K/9 and 3.4 BB/9 in 34 innings spanning 11 games. Perez possesses three above-average pitches in his fastball, curveball and changeup, though his command of each offering is still inconsistent.
Given that he's already pitching in the major leagues as a 21-year-old, Perez could serve as interesting trade bait this offseason if the Rangers attempt to shore up their starting rotation or target a high-profile bat such as Justin Upton.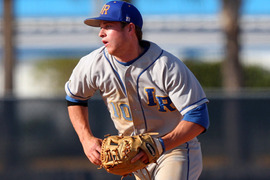 Courtesy of MiLB.com
The No. 10 overall selection in the 2011 draft, Spangenberg was considered to have one of the best hit tools in his class. His professional debut only reaffirmed the notion, as he batted .316/.419/.418 with 87 hits, 25 stolen bases and 57/45 K/BB in 72 games.
Beginning the 2012 season at High-A Lake Elsinore, the left-handed hitter never appeared to find a rhythm at the plate and batted a pedestrian .271/.324/.352 with 21 extra-base hits and 72/26 K/BB in 98 games.
At the same time, Jedd Gyorko continued to make strides defensively at the position and enjoyed an excellent season at the plate (.921 OPS, 58 XBH, 100 RBI).
It's hard to see Spangenberg ever out-producing Gyorko, so he's definitely a name to keep an eye on this offseason.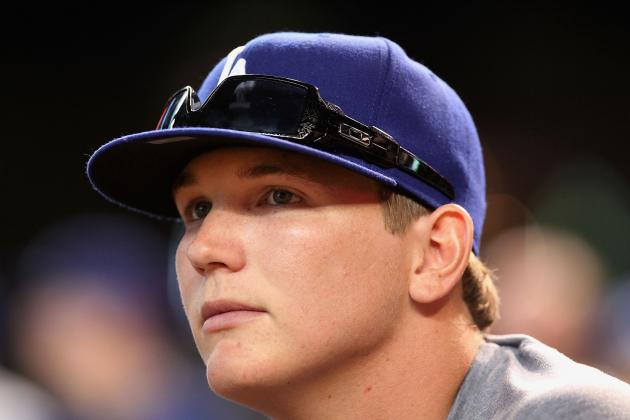 Christian Petersen/Getty Images

Along with Zach Lee and Allen Webster, Gould's name was one that popped up around the July 31 trade deadline. The 6'4", 190-pound right-hander made a dazzling full-season debut in 2011 for Low-A Great Lakes, posting an 11-6 record, 2.40 ERA, 7.6 K/9 and 2.7 BB/9 in 123.2 innings.
The 20-year-old was promoted to the hitter-friendly California League (High-A) to open the 2012 season, where he was touched up for the first time in his young career. Gould finished the season with a 5-10 record, 5.75 ERA, 1.3 HR/9, 8.5 K/9 and 3.7 BB/9 in 130 innings.
Although he was hit around more than anticipated, the peripheral stats related to his strikeout and walk totals make me optimistic that this season was merely a learning experience for the right-hander. However, if the Dodgers don't feel that way, he may be their next prospect on the move this offseason.