15 Players Who Take Care of Business on the Road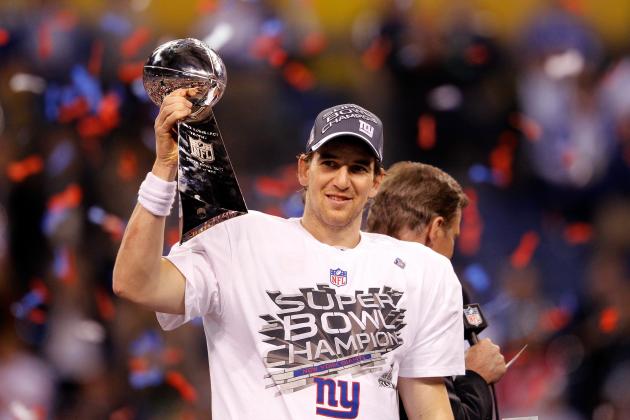 Rob Carr/Getty Images

When an NFL player can go on the road and still dominate the game, it is one of the most impressive things in all of sports. No one likes being away from their comfort zone, and having thousands upon thousands of fans screaming about how terrible you are makes it even more difficult.
However, there are a handful of NFL players who not only play well on the road, but excel and take care of business. Here are 15 of those players.
Begin Slideshow

»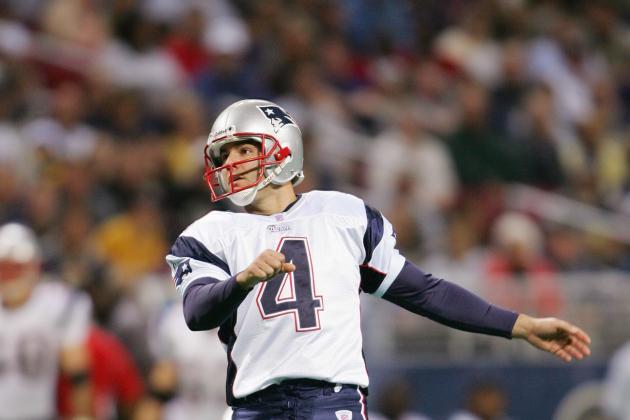 Elsa/Getty Images

If we're going to talk about players that take care of business on the road, we might as well start with one of the best, regardless of position.
Simply put, if the most important game of the season is coming down to a last-second field goa, there isn't another kicker in the world you'd want other than Adam Vinatieri. He's won four Super Bowls, two of which because of his ability to be clutch even when away from the comfort of New England.
It may be surprising to see a kicker leading off this list, but Vinatieri has earned the nickname of "Mr. Clutch" for a reason, because it doesn't matter what stadium he is kicking in, it is likely to go through the uprights.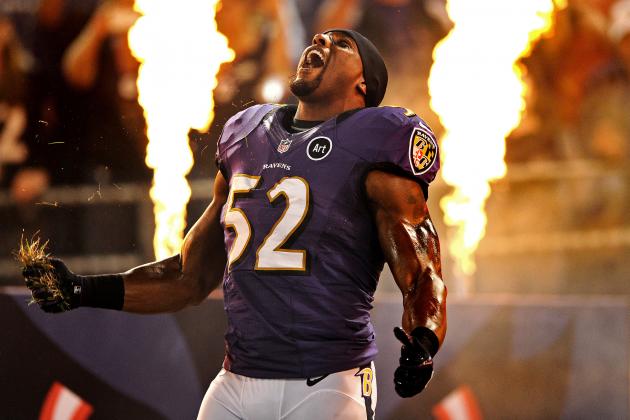 Patrick Smith/Getty Images

You simply don't make 13 Pro Bowls, 10 All-Pro Teams and win two Defensive Player of the Year Awards if you can't dominate in road games.
Ray Lewis has been one of the best, if not the single best, defensive players in the NFL for over a decade. He's done it by dominating offenses on the field no matter what stadium he happens to be in that week.
Lewis will likely go down as one of the greatest players of all time, and you simply can't gain that honor unless you excel when playing away from home.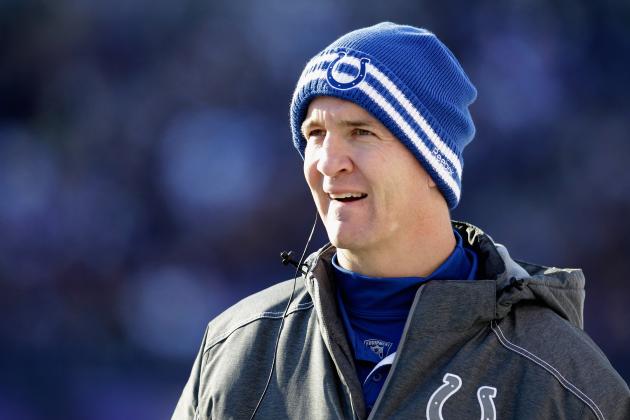 Rob Carr/Getty Images

Peyton Manning isn't only one of the best quarterbacks in the history of the NFL, he also happens to be one of the best while playing away from home.
Before getting injured in 2011, Manning had one of the most impressive road resumes during the 2010 season. He completed nearly 70 percent of his passes for 2,605 yards, 20 touchdowns and only eight interceptions.
His 98 quarterback rating was a nearly 13 points higher on the road than when at home. The year before that his quarterback rating was over 20 points higher on the road (112.6 to 89.9).
Simply put, there are few players as dominant in road games as Manning has been throughout his career.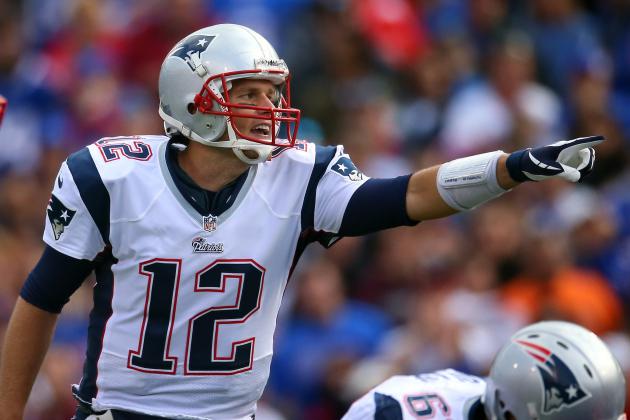 Tom Szczerbowski/Getty Images

If we are talking about clutch players away from home, then Tom Brady needs to enter the conversation early.
This season we're seeing more of Brady's brilliance on the road. In three road games, Brady already has 911 passing yards, six touchdowns, zero interceptions and a ridiculous 118.8 quarterback rating.
Even if Brady slows down a little as the season progresses, which he probably won't, he'll still be on pace to have one of the best away-from-home seasons in NFL history. As good as Peyton Manning has been away from home, Brady might be even better.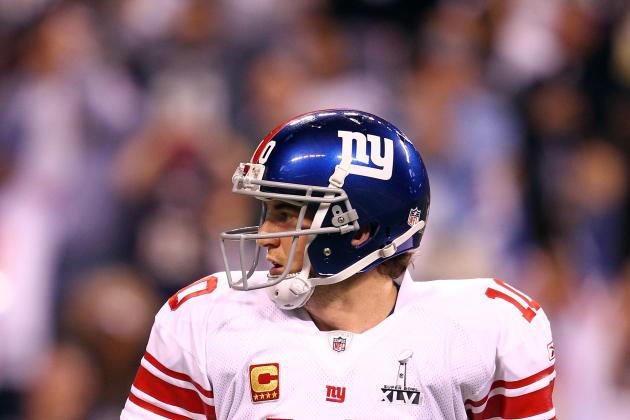 Al Bello/Getty Images

Eli Manning has won two Super Bowls, which is quite the feat. However, what makes it even more impressive is that the New York Giants played every playoff game but one on the road.
In both Super Bowls against Tom Brady and the New England Patriots, Manning continued his high level of play while winning MVP in both games.
While Manning may have his shortcomings during the regular season, once the pressure is on, there are few quarterbacks I'd rather have on the road than Eli.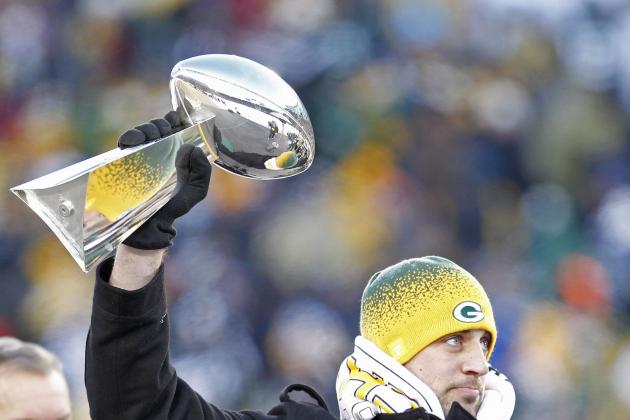 Matt Ludtke/Getty Images

Speaking of Super Bowls won after winning three playoff games on the road, we bring Aaron Rodgers into the discussion.
During that 2010 playoff run, Rodgers was other-worldly as he threw for nearly 1,100 yards and nine touchdowns in four games. After bringing home Super Bowl MVP honors, Rodgers continued to play extremely well away from Lambeau Field during the 2011 season.
In that historic season, Rodgers threw for just under 2,500 yards with 21 touchdowns and only two interceptions. He also posted a ridiculous 7-1 record on his way to winning the Most Valuable Player Award.
Rodgers is young enough for his legend to continue to grow while on the road, and it will be enjoyable to watch it take place.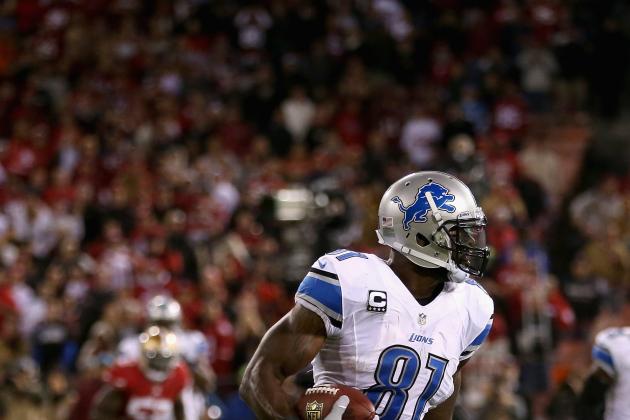 Ezra Shaw/Getty Images

Last season, Calvin Johnson officially took the title as the NFL's best wide receiver.
His numbers on the road during that season were simply astonishing. In eight games, Johnson recorded 60 receptions for 1,025 yards and 10 touchdowns. He had 21 receptions that covered more than 20 yards and six receptions that covered more than 40 yards.
Those numbers are alone would be loved by any receivers over a full 16-game season. That's why incredible is the only word to describe Johnson when he's not playing in Detroit.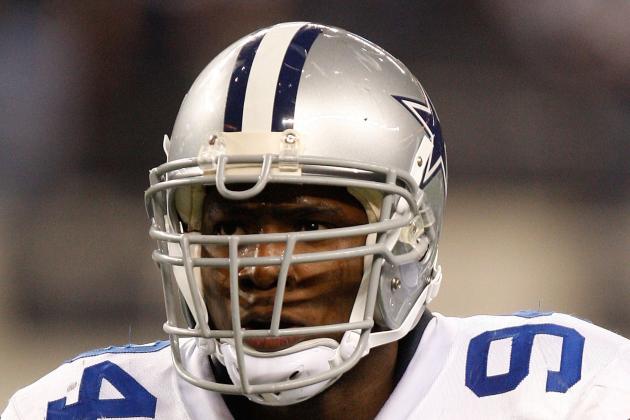 Ronald Martinez/Getty Images

Most pass-rushing specialists excel at home because the sound of the crowd can make it very difficult for offenses to function properly. However, DeMarcus Ware, who is probably the top sack artist in the league, has better success at getting to the quarterback when on the road.
In the past three seasons, Ware has 30.5 sacks when not playing in Dallas and 15.5 when playing at home. Basically, Ware is having twice as much success at sacking opposing quarterbacks when he isn't playing at home.
That's simply a phenomenal statistic.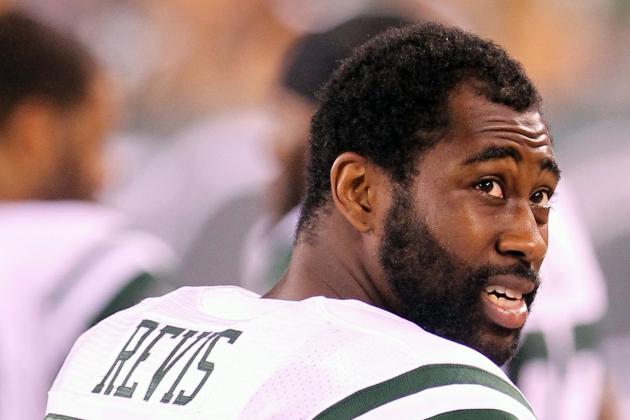 Ed Mulholland-US PRESSWIRE

No cornerback in the NFL is as feared as Darrelle Revis. Quarterbacks rarely throw his way, and he has the unique ability to literally take away half the field from opposing offenses.
What truly makes Revis a unique talent is that there is absolutely no drop-off in his play whether he is playing at home or on the road. Since 2007, Revis has recorded 49 passes defended while playing in New York compared to 46 on the road.
It simply doesn't matter what city or state Revis is playing in because he is going to dominate the game either way.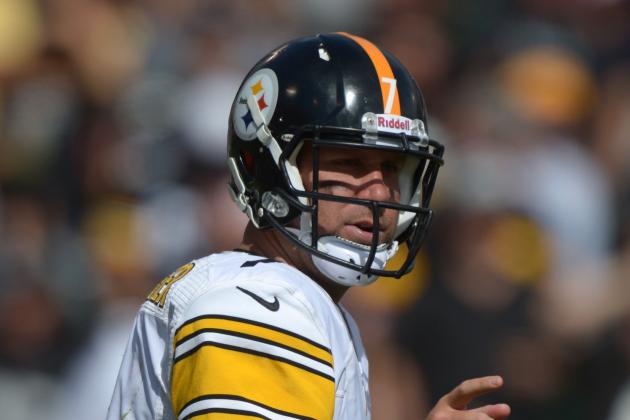 Kirby Lee-US PRESSWIRE

Ben Roethlisberger was the first starting quarterback to take a No. 6 seed to the Super Bowl win. While he did that back in 2005, during his second year in the league, his ability to play well on the road hasn't changed at all.
He continues to be just as effective when facing opponents away from the confines of his home field in Pittsburgh. Since Big Ben entered the league in 2004, he has put up a solid quarterback rating of 91.7 in road games. His career quarterback rating is currently sitting at 92.1.
There are only a handful of quarterbacks with the ability to play at a consistent level whether at home or on the road, and Roethlisberger is one of them.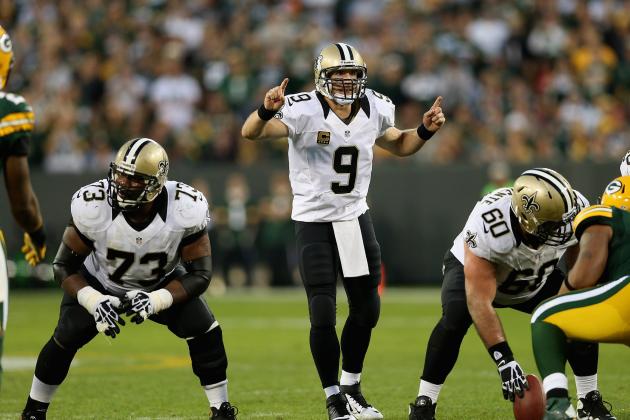 Jonathan Daniel/Getty Images

All good quarterbacks have to be serviceable on the road. However, the truly great ones are going to be phenomenal on the road.
Last week was a perfect example of Drew Brees' ability to have exceptional games away from home. He had been struggling all season, but on the road against the Green Bay Packers, he put together a truly impressive performance. He completed 65 percent of his passes for a ridiculous 446 yards to go along with three touchdowns.
It is performances like these that occur away from the dome in New Orleans that makes Brees so good at taking care of business on the road.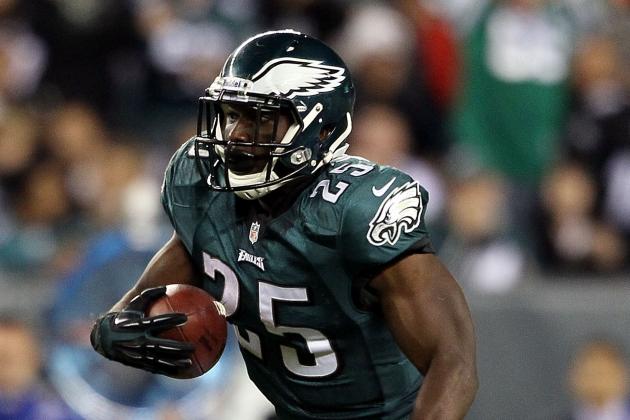 Alex Trautwig/Getty Images

In the past two seasons, LeSean McCoy has established himself as one of the premier dual-threat running backs in the league. During those two seasons, he has been just as good on home and the road.
He has a combined 1,316 rushing yards while averaging 5.2 yards per carry. To put that into context, McCoy only has 1,073 rushing yards and a yards-per-carry average of 4.8 while at home.
It might not be a monstrous difference, but it is certainly enough to make McCoy the most dangerous running back in the league when playing in an opponent's stadium.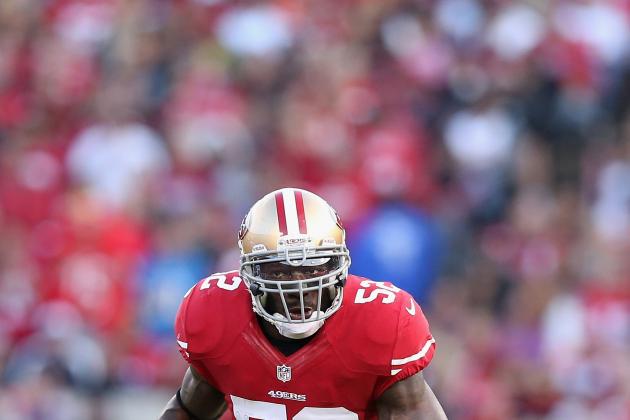 Ezra Shaw/Getty Images

When looking at the most dominant linebackers in the game today, all conversations need to begin with Patrick Willis. He's simply been a beast of a player since entering the league in 2007 and has shown no signs of slowing down.
What really makes Willis incredible is his ability to make a huge impact in road games. This season he already has nearly three times as many tackles (26 to 9) as well as his lone interception in two road games.
It has never really mattered where Willis is playing because he has always been one of the best football players no matter what field he is on.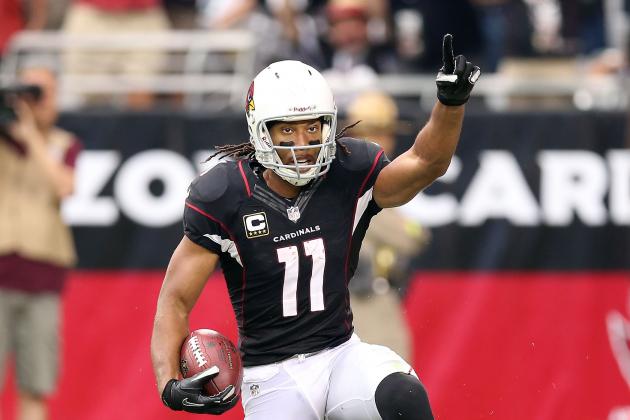 Christian Petersen/Getty Images

The fact that Larry Fitzgerald continues to be one of the best wide receivers in the NFL while playing with such poor quarterbacks is simply incredible.
What is even more incredible is the fact that he has an even bigger impact while on the road where quarterbacks generally struggle more. For example, in 2010, Fitzgerald had 16 more receptions and 181 more yards on the road than at home.
While there wasn't that drastic of a difference last year, he still averaged nearly two more yards per reception and three times as many touchdowns in road games than in home games.
Few receivers have been as consistent as Fitzgerald has been, and even less have been as consistent on the road.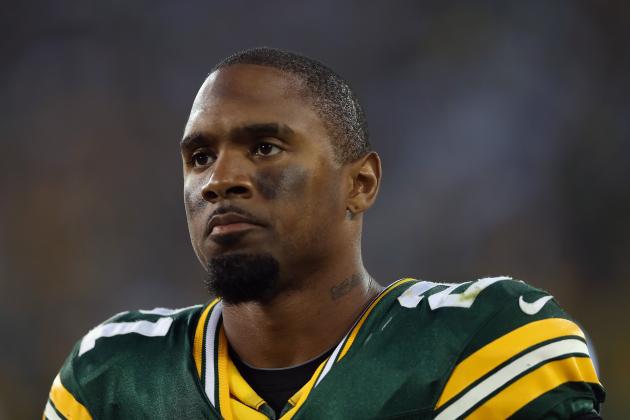 Jeff Gross/Getty Images

For years Charles Woodson has been one of the best playmaking cornerbacks in the entire NFL. He always seems to be around the ball and is always impacting the game in one way or another.
The 2009 season was one of the best we've seen from a defensive back in a long time, and Woodson was given the Defensive Player of the Year Award. In that season, Woodson was phenomenal playing away from home.
He had 13 passes defended on the road compared to five at home. He also had six interceptions and two touchdowns in road games and three interceptions and one touchdown in Green Bay.
Woodson is the definition of a playmaker at cornerback, and his ability to keep his game at the highest level while playing on the road is what makes him truly unique.