Real Madrid vs. Deportivo: 6 Things We Learned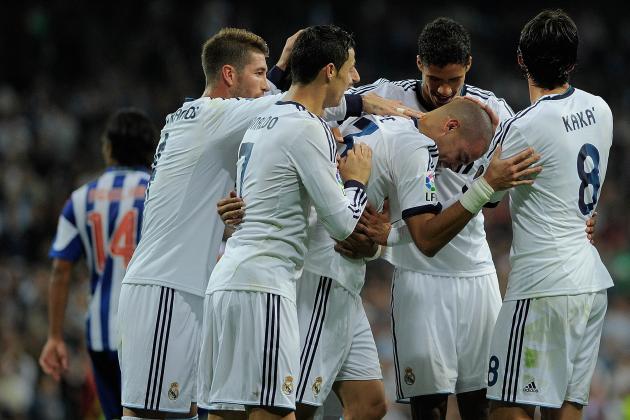 Gonzalo Arroyo Moreno/Getty Images

Real Madrid are up to sixth in La Liga following their 5-1 win at home to Deportivo.
It's three important points for Jose Mourinho's team, but the gap between them and Barcelona remains eight points. City rivals Atletico are also comfortably ahead with 16 points in the league so far.
Can we take this to be a continuation of the important wins against Manchester City and Rayo? Are Real Madrid back to winning ways with plenty of scoring options in the squad?
The team selection from Mourinho was interesting, and the team didn't look to shy away once it fell behind. It was a performance that was surprising considering the upcoming and important El Clasico.
It would have been easy to expect Real to struggle for goals at home and have their minds elsewhere. But an opponent like Deportivo may have been just what Real Madrid needed ahead of this important week both domestically and in Europe.
Begin Slideshow

»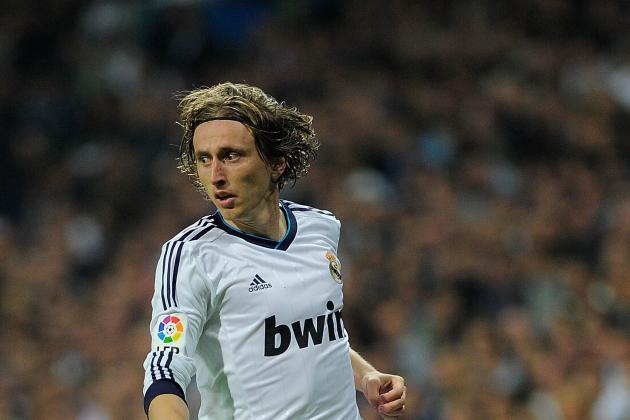 Gonzalo Arroyo Moreno/Getty Images

Xabi Alonso, Karim Benzema and Alvaro Arbeloa out of the starting XI and Sergio Ramos back at right-back were all surprise choices for the game against Deportivo.
It's not that the other players are not up to standard, but it's something we haven't seen Jose Mourinho do too often, barring Benzema and Gonzalo Higuain's rotation, of course. Benzema, however, is in better form at the moment.
A big criticism of last season was the lack of rotation when needed. There were opportunities for Real Madrid to stay fresh and even push on to the Champions League final, but it became evident that the manager had little faith in his full squad and preferred to rely on a select few.
Raphael Varane's inclusion was pleasant to see, and Luka Modric made a good impression with an outstanding assist for Angel Di Maria.
Home games against teams like Deportivo are the opportunities that need to be taken to rest some of the regulars. And using the 5-1 win on Sunday as evidence, there was little compromise to the attacking quality of this Real Madrid team.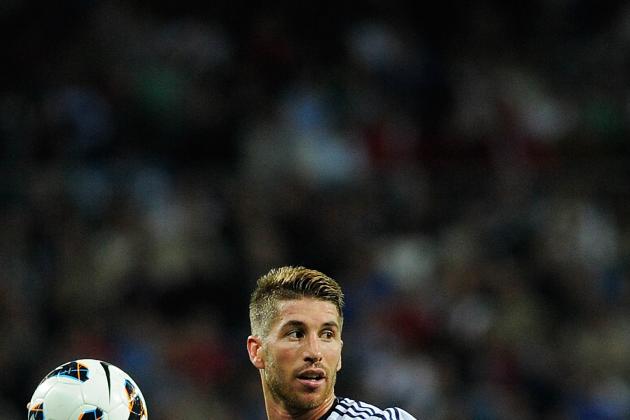 Gonzalo Arroyo Moreno/Getty Images

It won't be too much of a concern when they play teams like Deportivo at home, but Real Madrid's lack of clean sheets is going to prove to be a big problem.
They've conceded goals against Manchester City in the Champions League and away to Sevilla in the league. Even the away win at Rayo last week wasn't convincing from a defensive perspective.
Barcelona will be encouraged by the clear weakness in Real's team. Atletico Madrid will also fancy their chances of a result with Radamel Falcao firing and Diego Simeone's team scoring for fun.
The Real defence look hesitant to commit to challenges and they are also capable of drifting off during games. The team may be finding goals at the other end—something which they haven't been doing all season—but the pressure increases significantly if they're chasing the game from losing positions.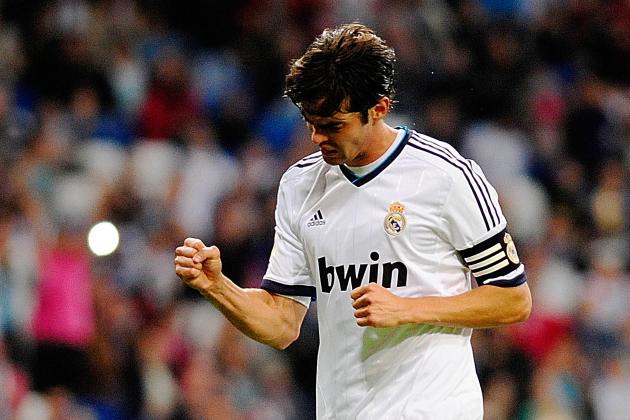 Gonzalo Arroyo Moreno/Getty Images

Perhaps surprisingly, Kaka was introduced in the second half at the Bernabeu. It was the first appearance this season for Kaka in a competitive game.
Recent injuries mean Kaka is unlikely to rediscover the pace he once had, the speed which allowed him to be the focal point of AC Milan's counter attack. But he is still an excellent player to have and a veteran of the game.
His creativity in the final third is where he'll shine. Putting that aside, he can also find his way onto the score sheet if he's given a good run in the team.
He played in Cristiano Ronaldo midway through the second half, which the Portuguese missed, and he took up a role in a three on one counter attack with Ronaldo and Karim Benzema. It didn't result in a goal either, but it was an indication that Kaka is still a very realistic and good alternative to Mesut Ozil or Luka Modric.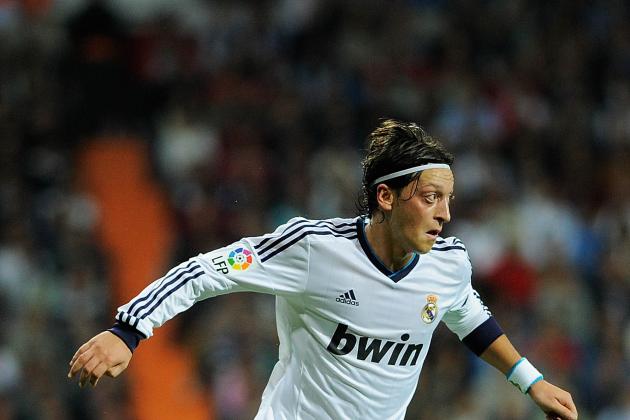 Gonzalo Arroyo Moreno/Getty Images

When teams like Deportivo play at the Bernabeu, they're unlikely to leave much room between the defence and goalkeeper. For that, Real Madrid can't use their quick and often deadly counter attacking game. But it is down to players like Mesut Ozil to break down the opposition from outside the penalty area.
Maybe it's not just Ozil, but keep in mind that two of the goals came via penalties. Luka Modric played an exceptional through ball for Angel Di Maria, so perhaps he's the better option for now.
So much of Real's game last season was based on the quickness of the counter attacks and the rapid transfer of the ball from back to front. We're not seeing that at the moment, and how well will the team perform against better opposition?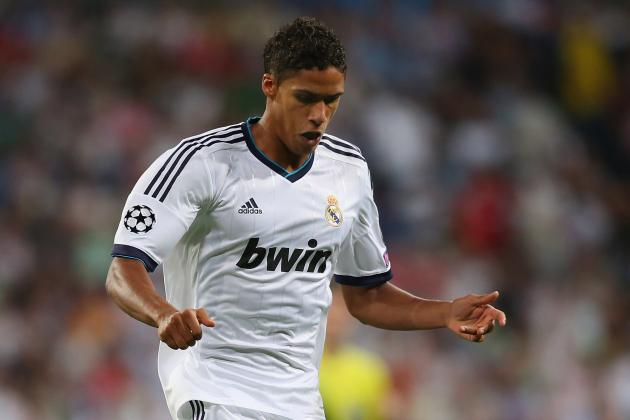 Alex Livesey/Getty Images

Raphael Varane's inclusion in the starting XI against Deportivo was good to see for the young defender. He played a very small role in the team last season with only a few appearances scattered throughout the season.
He has the potential to be one of Europe's finest centre-backs in a few years, but how much is he suffering from a lack of games over the past 12 months?
Varane was arguably at fault for Deportivo's goal on Sunday night, failing to put in a solid tackle and allowing Riki to waltz past him and towards goal.
He's played two games so far this season and he'll learn in time, but was it the best move to bring in the youngster when the team are desperate for points?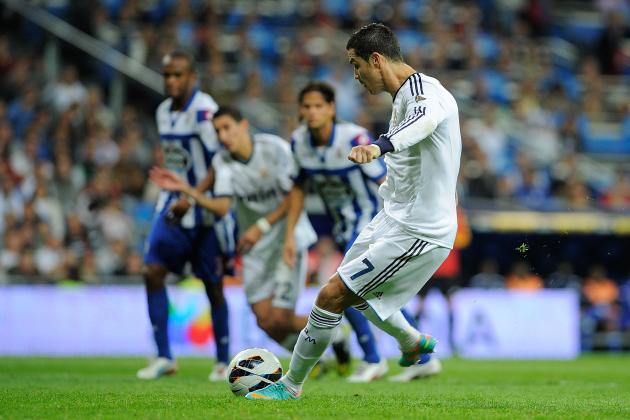 Gonzalo Arroyo Moreno/Getty Images

Any 5-1 home win is a necessary and, especially in this case, much-needed feel-good result. But how much can we really take from it?
Deportivo were never going to get a result once Real Madrid got the early equaliser. It was a goal from Cristiano Ronaldo which opened up the flood gates and calmed the nerves.
But Real should be winning these games regardless of recent difficulties in the league. Yes, they deserved the win, and yes, it was impressive, but it's certainly not something that's going to scare Ajax or Barcelona.
A stepping stone rather than the full turning of a corner for Jose Mourinho's team at this stage.