WWE: Ranking the 5 Best PPV Matches Since WrestleMania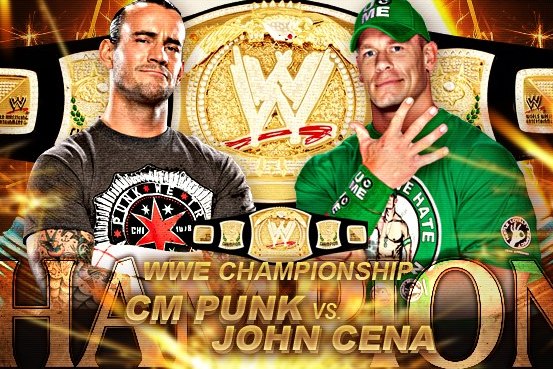 Photo courtesy of WWE
It's been exactly six months since CM Punk and Sheamus walked out of WrestleMania XXVIII as WWE Champion and World Heavyweight Champion, respectively, and in that respect, not much has really changed in the WWE.
Since then, we've been treated to some decent pay-per-views (Extreme Rules and Night of Champions) and some not-so-decent pay-per-views (Over the Limit and No Way Out).
Reviewing all six major PPVs since 'Mania, I've picked the showdowns that impressed and thrilled in equal measure.
As always, this list is intended to spark debate, rather than end it.
Begin Slideshow

»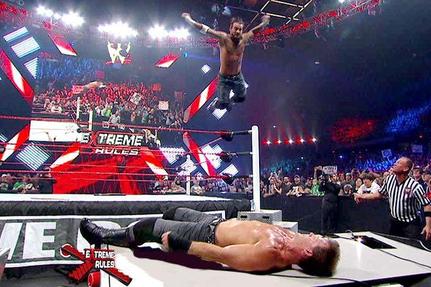 Screenshot courtesy of WWE
Arguably topping their encounter at WrestleMania a month earlier, CM Punk and Chris Jericho put on a heck of a show at Extreme Rules in May in their Chicago Street Fight.
With Y2J involved, fans knew beforehand that they'd be treated to an entertaining clash, but with CM Punk also in top form, a classic and at times brutal match stole the show from Brock Lesnar and John Cena's main event.
The obvious highlight was Punk's flying elbow from the turnbuckle to the announcer's table, a brilliant throwback to his ECW days.
We'll miss you, Chris.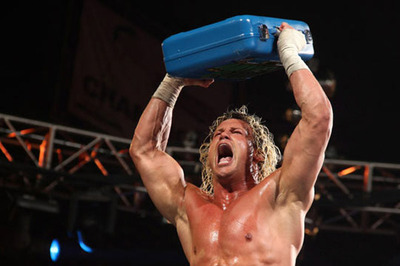 Photo courtesy of WWE
The WWE's future put on a show at the US Airways Center in Arizona back in July, when given the chance to shine in the World Heavyweight Championship Contract match at Money in the Bank.
A battle that perhaps started a little slow eventually evolved into epic spot after epic spot.
Standouts Tyson Kidd and Dolph Ziggler (despite his botch) put their bodies on the line, with the latter emerging as the deserved victor.
The WWE Championship main event later on in the evening was unable to live up to this one.

Photo courtesy of WWE
The best match since 'Mania without a major championship at stake, Randy Orton and Dolph Ziggler's recent clash at Night of Champions proved why both should definitely be in the main event.
The second-longest match on the card, four minutes longer than Sheamus' fight with Alberto del Rio, these two were able to construct a fight with real theatrics that built to an epic climax.
As both performed finishers that resulted in kick-outs, the crowd was thrilled, and their lack of reaction to later matches was evidence that Orton vs. Ziggler should have been one of the final matches of the night.
Though Orton eventually won, both emerged real winners for their performances.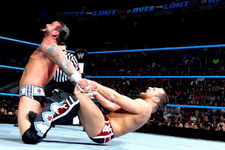 Photo courtesy of WWE
CM Punk and Daniel Bryan put on a wrestling clinic at Over the Limit, the only decent match of a disappointing PPV.
Several technical submission holds and perfectly executed moves made it the perfect lesson for all aspiring wrestlers; both guys showed exactly how it's done.
The two have long been friends outside the ring and foes inside, and it was this familiarity that helped contribute to the fluidity of the clash.
Punk was the unsurprising winner, despite the fact that most of us expected AJ Lee to run out at some point during the match to produce some sort of screw-job ending.
Thank God she didn't is all I can say.
Photo courtesy of WWE
But the best—and also the most recent PPV match since WrestleMania—has to be CM Punk's fight with John Cena at last month's Night of Champions.
Though at times it seemed like the crowd didn't know who to root for, they remained right behind a match between two long-term foes for the duration.
The fact that nobody seemed certain as to who would win beforehand, and the interesting ending that emerged, allowed the feud to continue to grow in the aftermath.
Say what you want about Cena, matches with CM Punk usually seem to bring out the best in him.
What do you think has been the best PPV match since 'Mania?